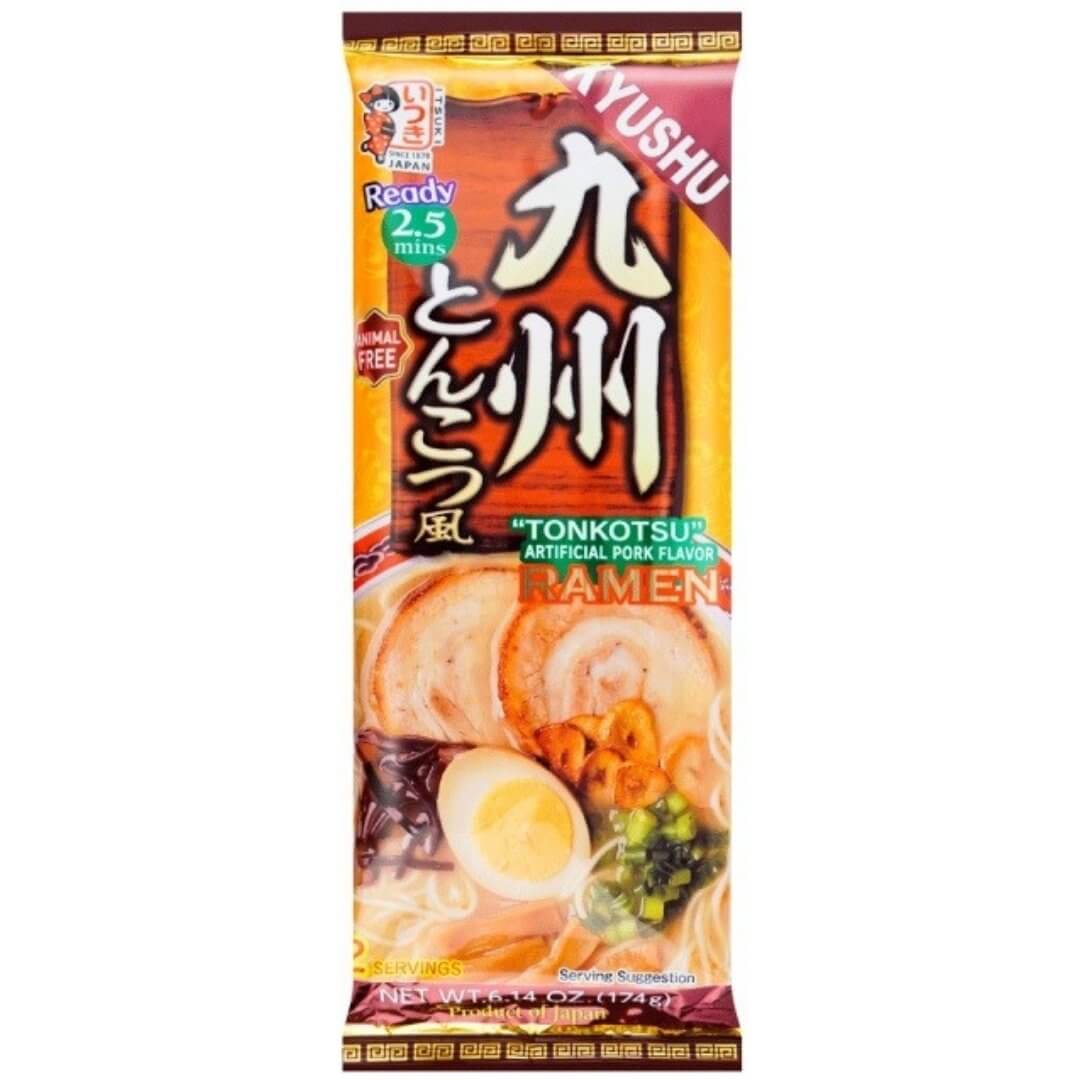 Itsuki Kumamon Kumamoto Tonkotsu Ramen
About this product
Kumamoto Tonkotsu ramen is an authentic Japanese style, rich and creamy white pork broth-style soup stock (tonkotsu) ramen. Add a piece of chasiu and scallion for perfection!
*The second photo depicts the suggested serving method - feel free to be creative!*
Other Varieties
More details
Soybeans, sardines.
Sauce packet: cod roe, (canola oil, palm oil, palm kernel oil), monosodium glutamate, salt, sugar, water, chili, hydrolyzed protein (fish, bonito, sardines, corn, wheat, soybeans), disodium inosinate, guanylate, trisodium citrate, sauce (soy sauce [soybeans, wheat, salt], salt), cochineal extract, powdered extract (topping packet), chive.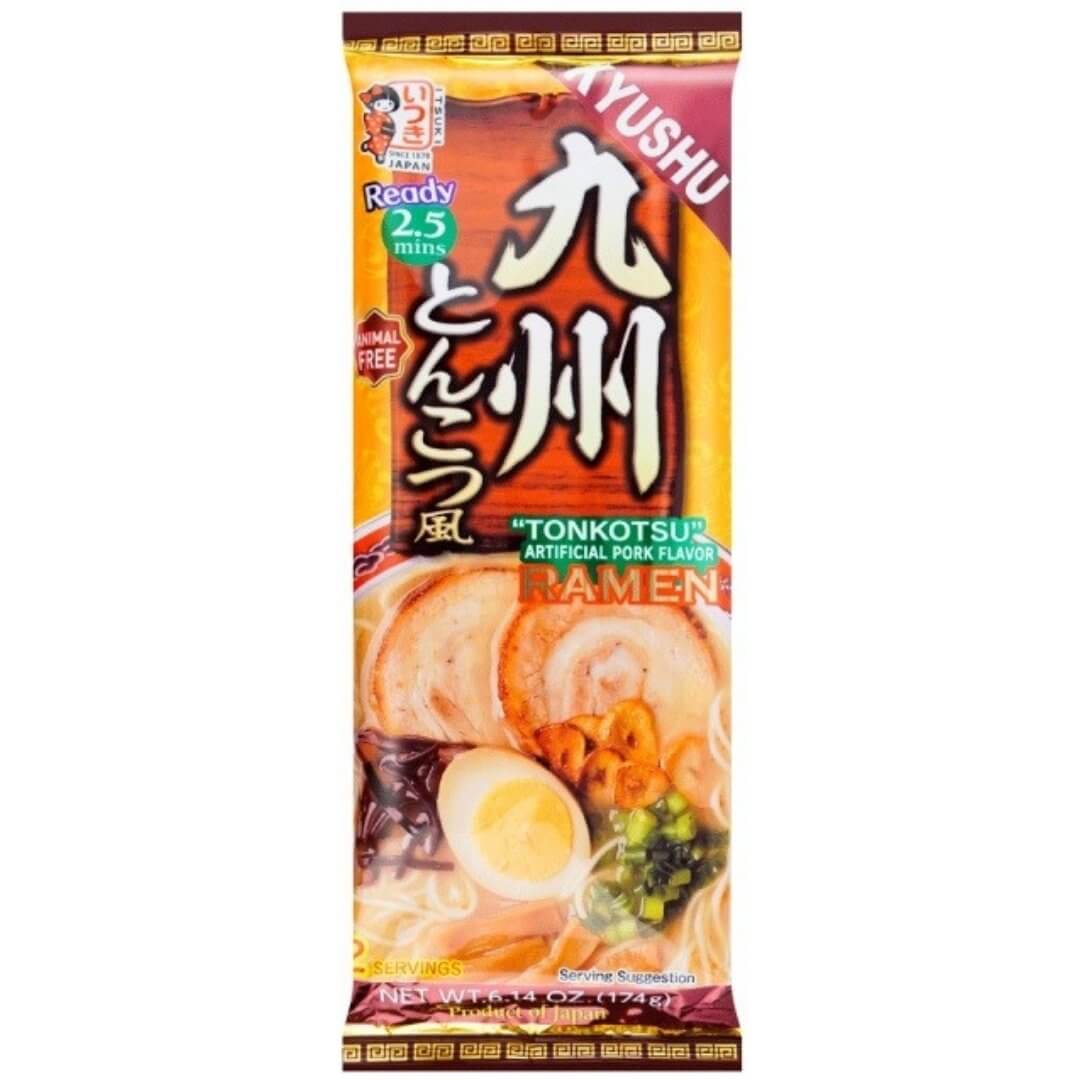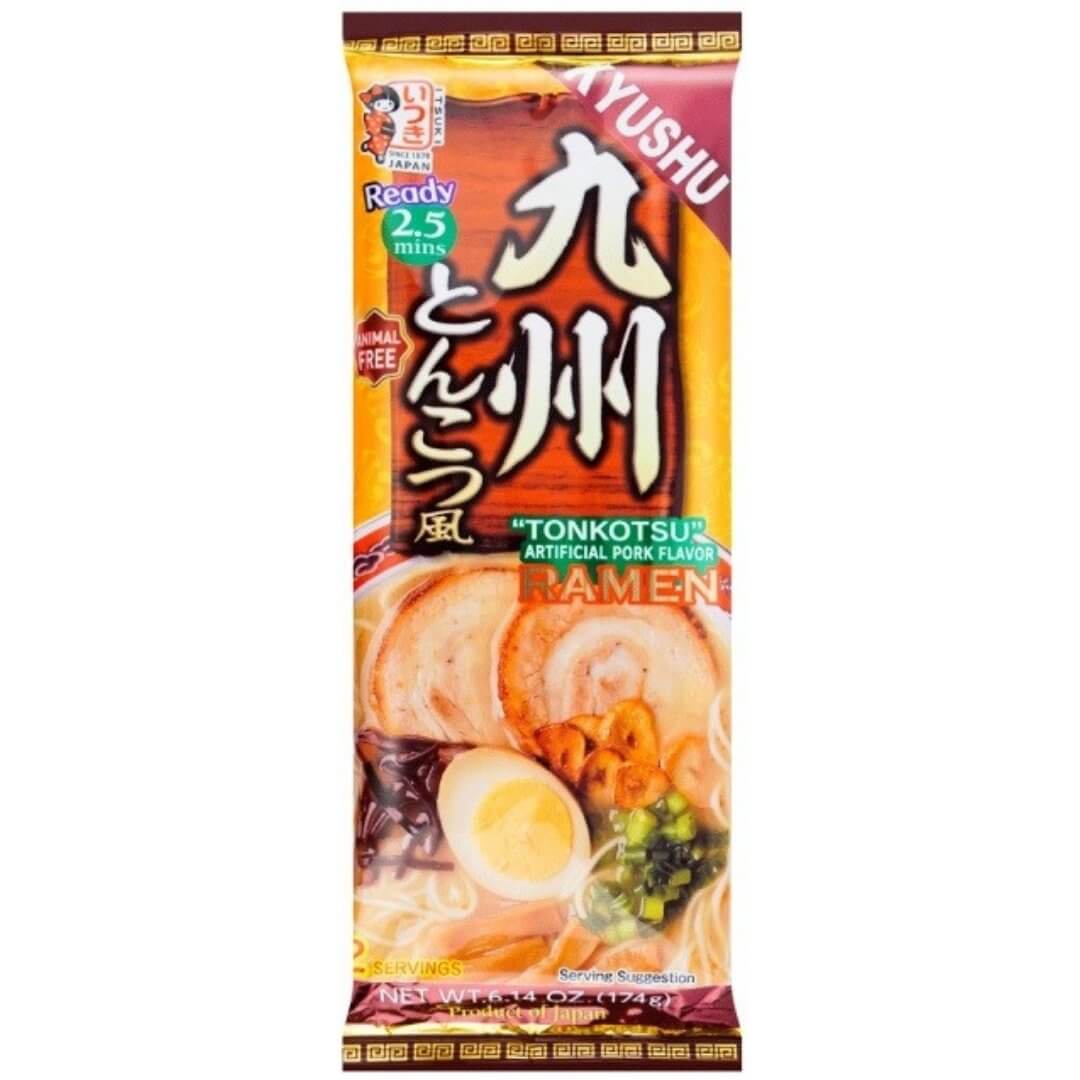 Itsuki Kumamon Kumamoto Tonkotsu Ramen