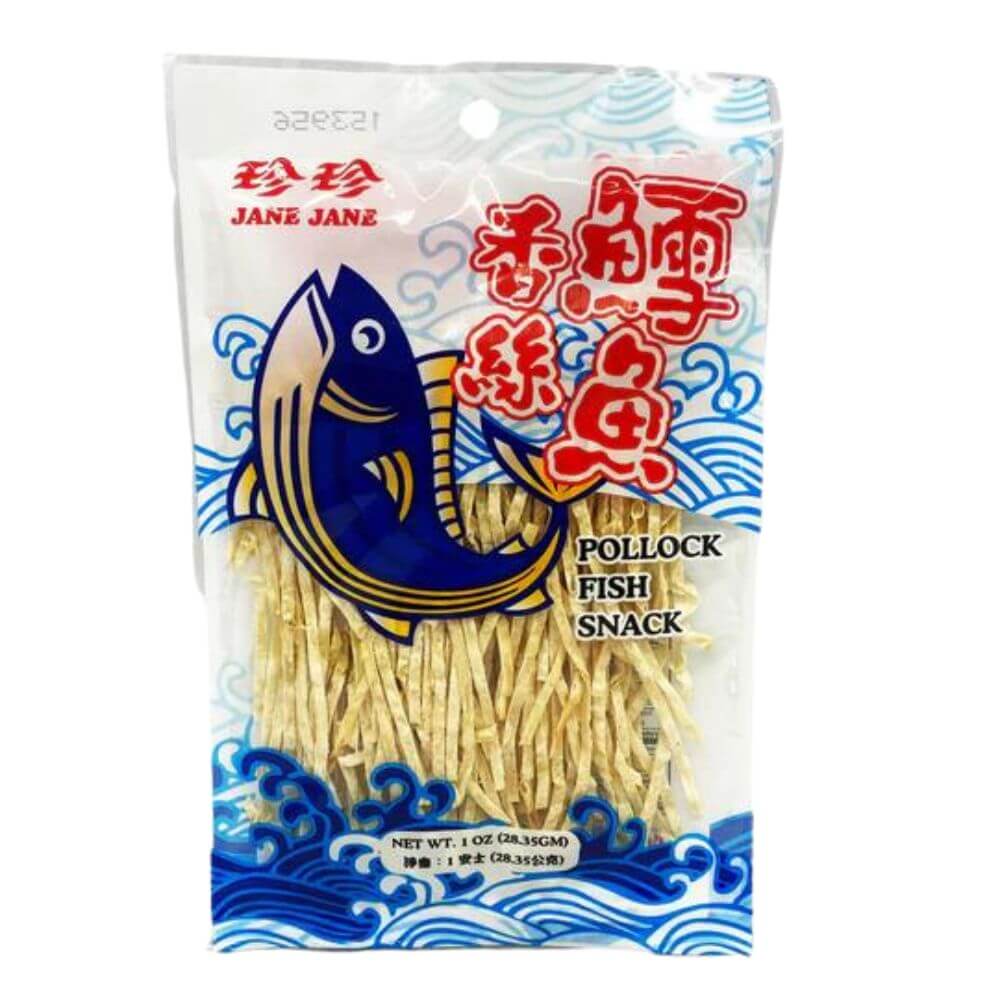 Jane Jane Pollack Fish Snack
About this product
Jane Jane's Pollack Fish Snack is a prepared seafood snack made of seasoned and dried pollack fish. This savory and chewy snack is extremely popular in Asia. Each bite is chewy and intensely rich in umami.
More details
Fish (pollock), wheat.
Surimi (pollock), sugar, sorbitol, sodium tripolyphosphate (87.8%), wheat flour (30.0%), salt (2.0%), red pepper (0.1%), monosodium glutamate (0.1%).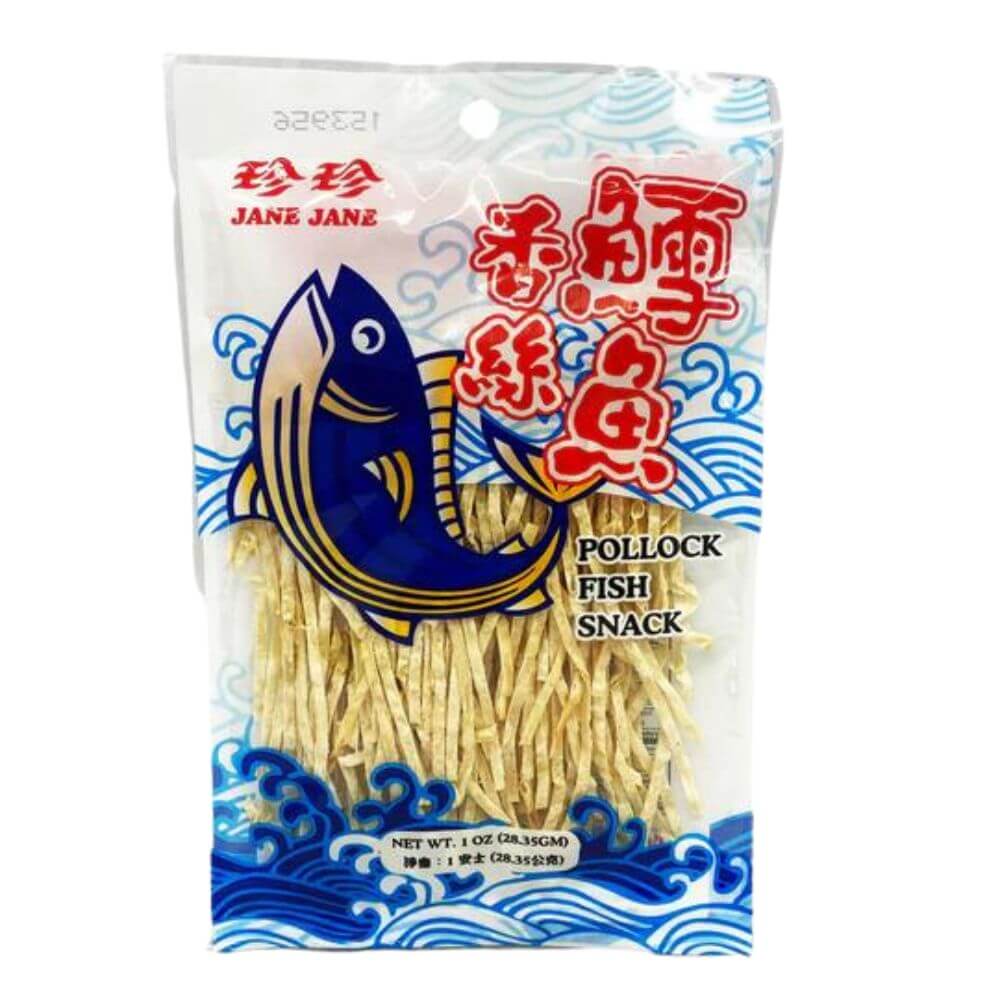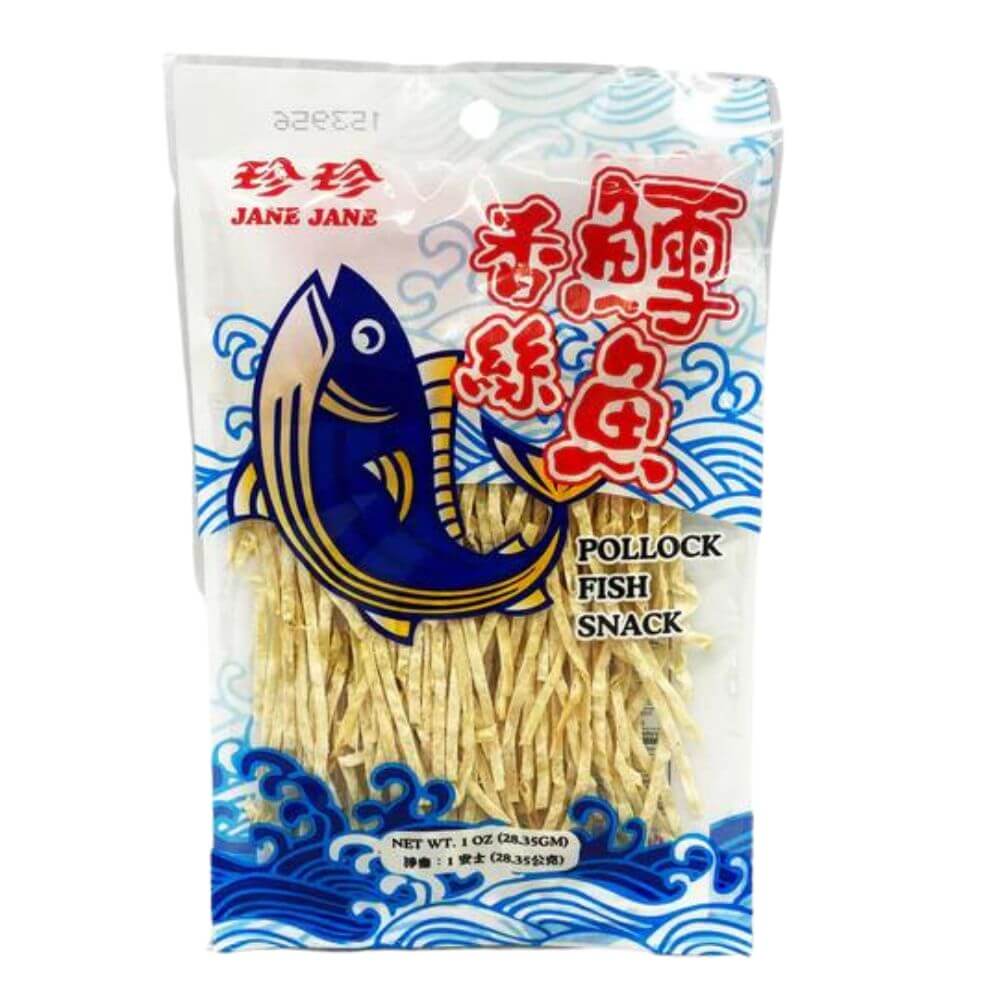 Jane Jane Pollack Fish Snack