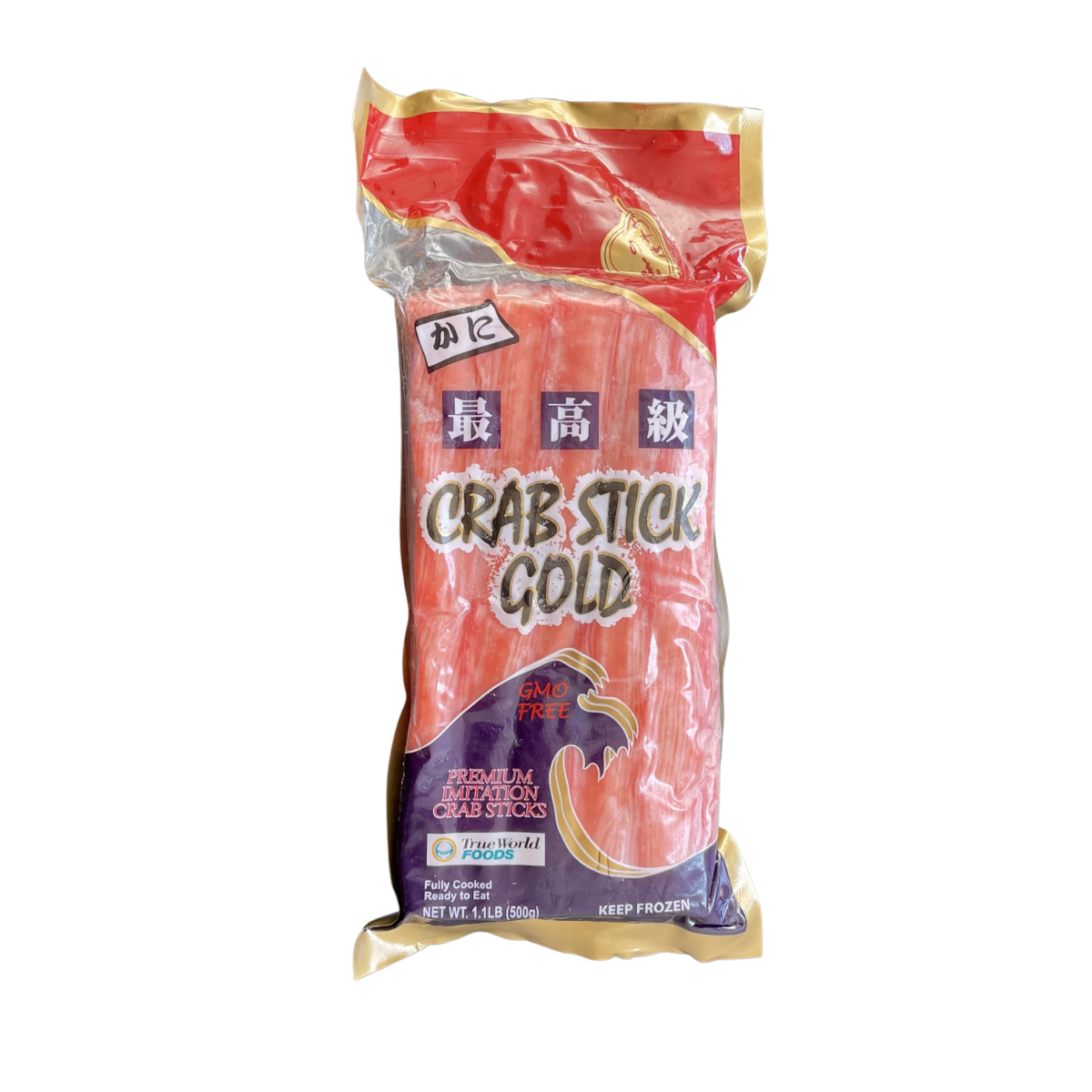 Imitation Crab Stick (1.1 lb)
About this product
Crabstick (or imitation crab) was invented in Japan to recreate the flavor and texture of crab. With the passage of time and evolution of palates, the product has come to be revered nearly as much as real crab in its native Japan. Japanese crabsticks resemble fresh lump crab meat and have a texture that approximates the meaty, flaky qualities of the real thing. They are made with kamaboko, a Japanese processed seafood product that incorporates ground fish (surimi in Japanese).
More details
Fish, egg, wheat, soybean, crustacean (crab and shrimp).
Surimi (fish meat (Merluccius productus and/or Nemipterus japonicus), sorbitol, egg white powder, sodium tripolyphosphate, tetrasodium pyrophosphate), water, wheat starch, modified tapioca starch, tapioca starch, salt, crab extract mix (crab extract, L-arginine, propylene glycol, artificial flavor, glycerol, citric acid, dipotassium phosphate, shrimp extract, disodium succinate, sodium citrate, disodium 5'-ribonucleotide, hydroxypropyl methyl cellulose, xanthan gum, potassium sorbate, potassium chloride), rice wine (rice wine, sugar syrup, water, ethanol, salt, disodium succinate, disodium guanylate, disodium inosinate), monosodium glutamate, egg white powder (egg solids, citric acid), sorbitol, sodium gluconate, glycine, sugar, fish extract (dried bonito extract, bonito extract, salt, ethanol, xanthan gum), carrageenan, carmine color, titanium dioxide, soy lecithin, paprika color.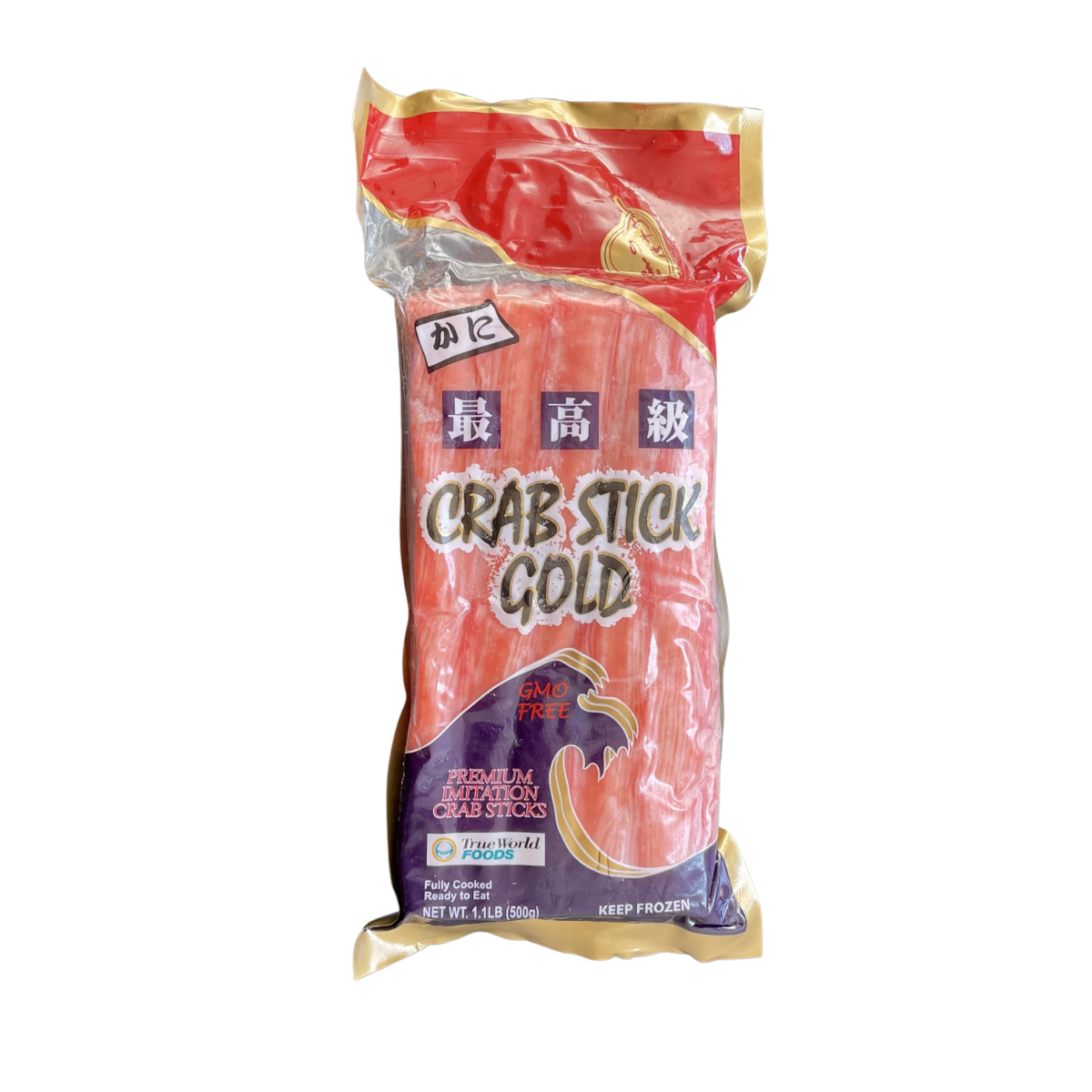 Total 5 star reviews: 3
Total 4 star reviews: 1
Total 3 star reviews: 0
Total 2 star reviews: 0
Total 1 star reviews: 0
Dont think twice to pkace an order

I finally found surimi crab sticks so i can make my own kani salad, delicious , the delivery is great and in timely manner, def will be ordering in the future

Love it!

I use it all the time in Kani salad. It's delicious and easy to shred.

Finally! A place to get Krab for your sushi!

I've been looking for years for a good SAVORY surimi for making homemade sushi rolls and I'm so glad I finally can. All american imitation crab is sweet, slimy and otherwise flavorless, THIS is the sort of thing you'll find in your California roll at an actual restaurant and it's freaking great.

Delivery was superfast, and was well insulated too. All around great experience.
Reviews Loaded
Reviews Added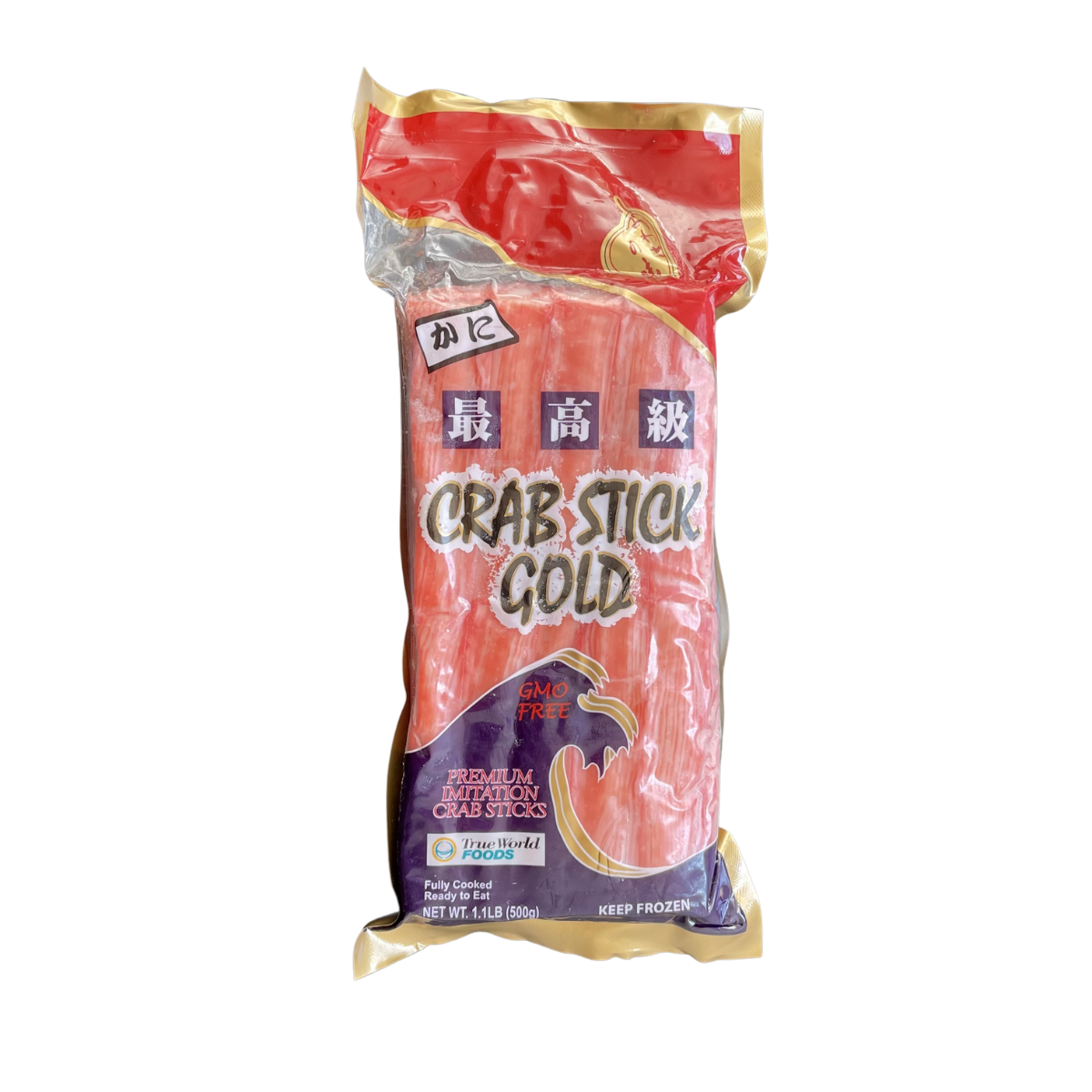 Imitation Crab Stick (1.1 lb)