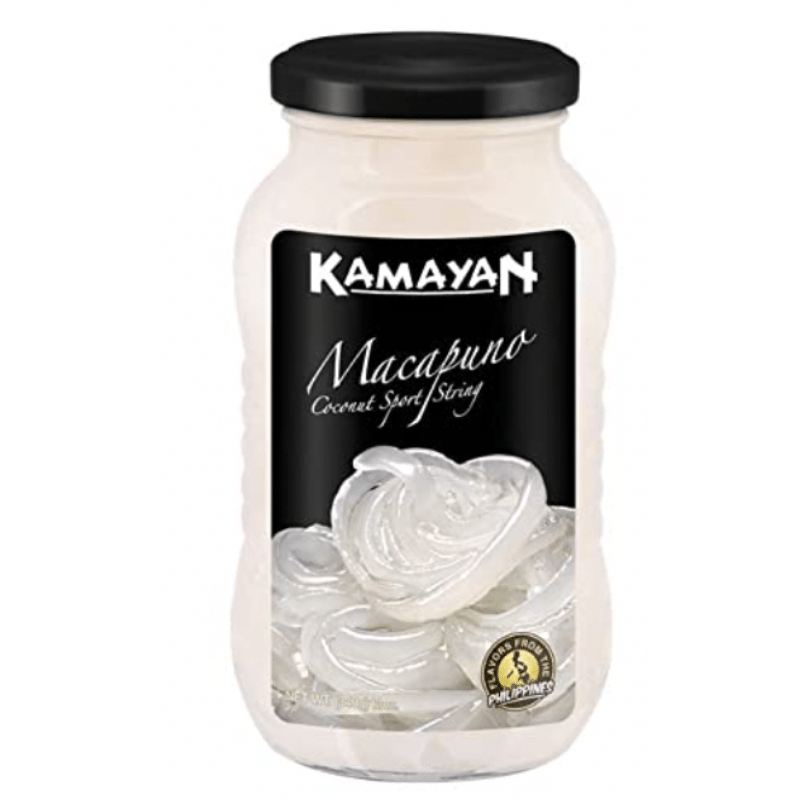 About this product
Macapuno is often used in Filipino cuisine and is popular for its sweet coconut flavor. Particularly used in desserts and baked goods, Kamayan Macapuno Strings can be enjoyed in ice cream, cake and cupcakes, bread, and more.
More details
Sulfite and coconut.
Macapuno string, water, refined cane sugar, sodium metabisulfite /e223 (as bleaching agent).