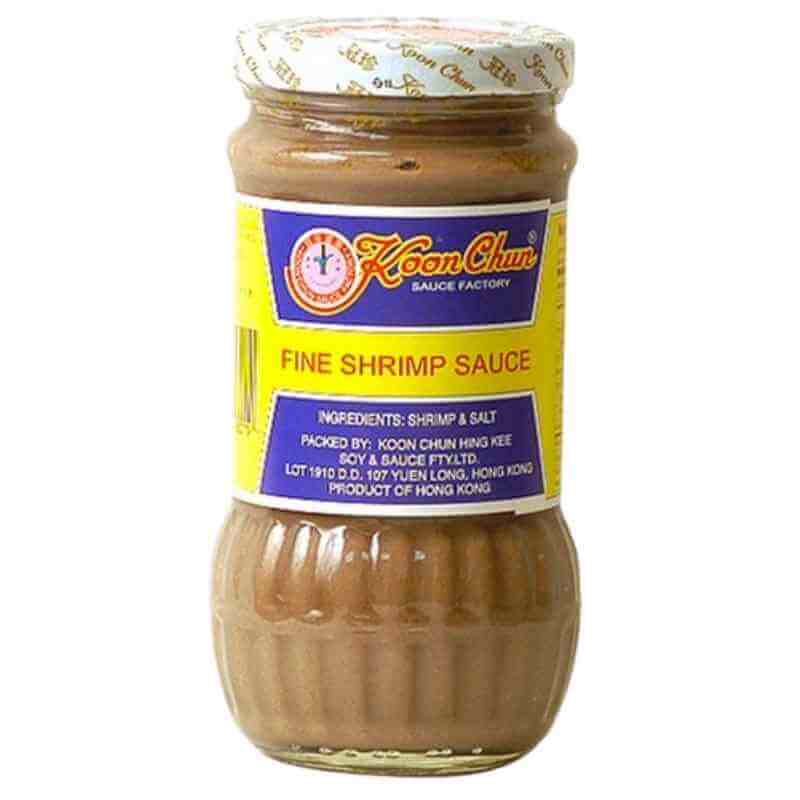 Koon Chun Fine Shrimp Sauce
About this product
Koon Chun's Fine Shrimp Sauce is a thick sauce made from fresh silver shrimps. The rich salty and umami flavor is great for marinating, steaming, or stir-frying.
More details
About the brand
Allergens
Ingredients
Crustacean, naturally present sulphite.
Shrimp, water, and salt.
Koon Chun Hing Kee Soy & Sauce Factory Limited is a historic Hong Kong sauce brand, founded in 1928 on the Main Street of Kowloon City in Hong Kong, then a British colony. Koon Chun only uses Canadian non-genetically-modified soy beans for all of the bean-based products (soy sauce and condiments). Our sauces are prepared in a natural way, bathed under the sun for months during the fermentation process and free from additional chemicals and preservatives. Sauces are then pasteurized and packed using modern automated equipment and in a hygienic and clean environment, maintaining product quality and consistency while preserving the unique favor of family recipes for generations.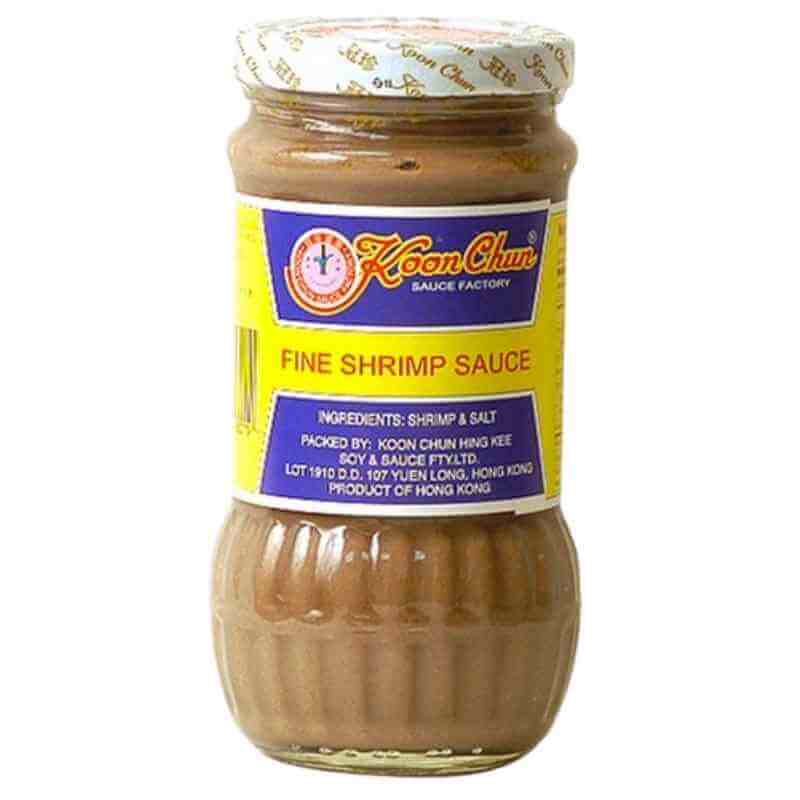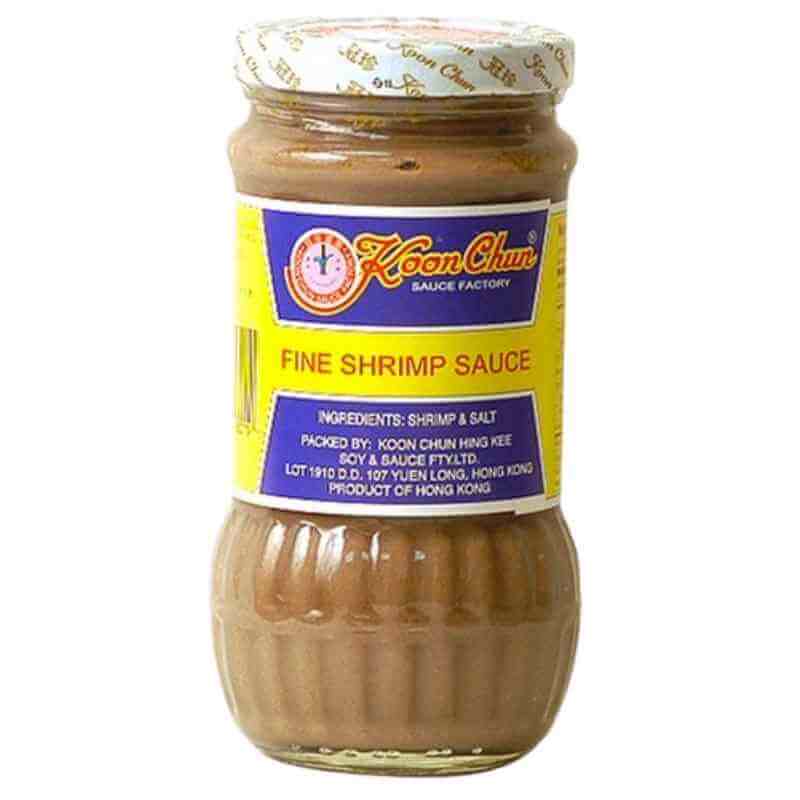 Koon Chun Fine Shrimp Sauce