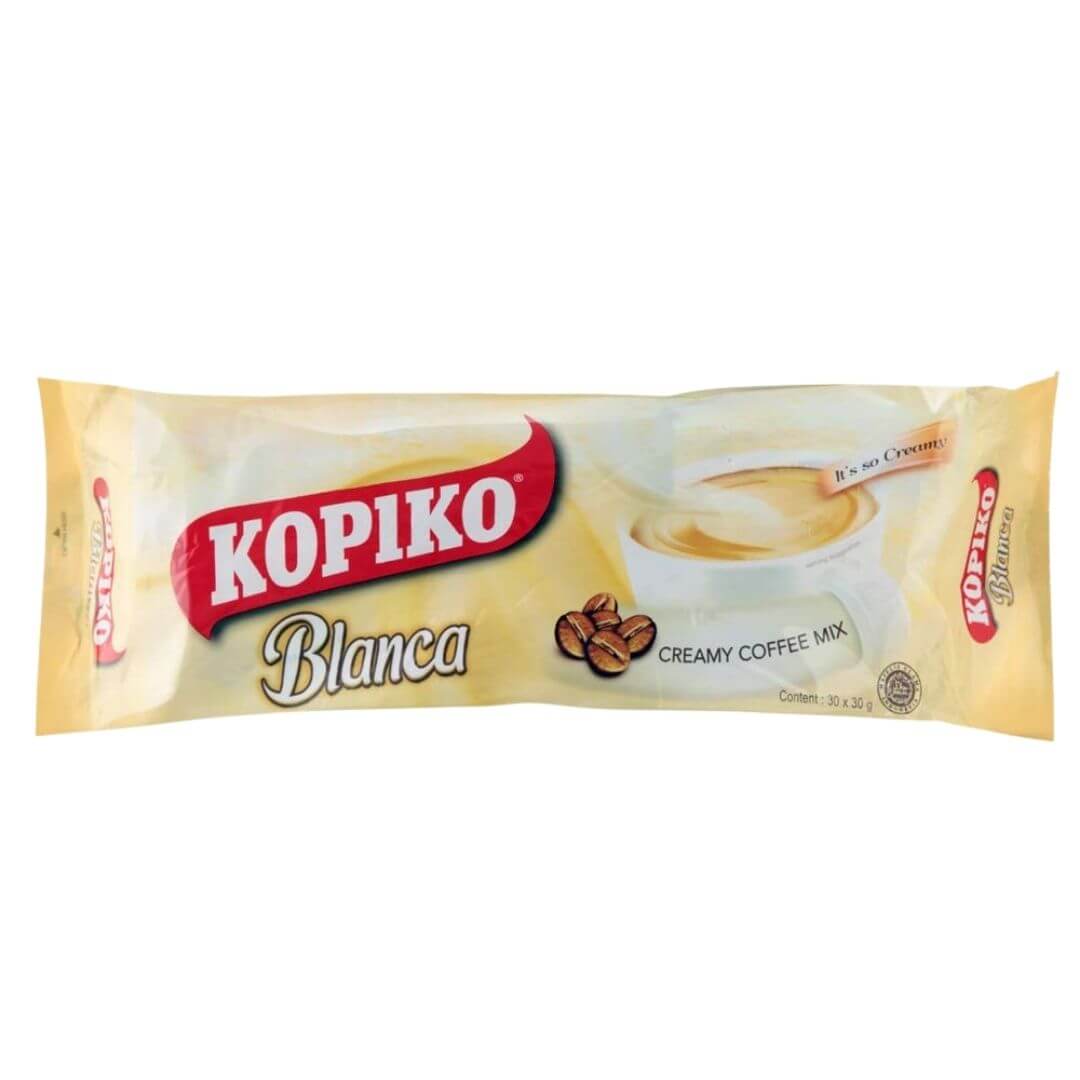 Kopiko Cafe Blanca Coffee Mix (30 satchets)
About this product
Kopiko is an Indonesian coffee company known for the highest quality instant coffee and coffee. Creamy and delicious Kopiko Cafe Blanca is something light yet rich in taste.
More details
Milk, malt, and coconut.
Non-dairy creamer (glucose and/or palm kernel oil), sodium caseinate (syrup, hydrogenated vegetable fat (coconut milk derivative), stabilizer (dipotassium phosphate), emulsifier (mono- and diglycerides of fatty acids, sodium stearoyl lactylate), stabilizer (sodium polyphosphate), anticaking agent (silicon dioxide)), sugar, instant coffee, coffee flavor, skim milk powder, cocoa powder, malt extract powder, sucralose.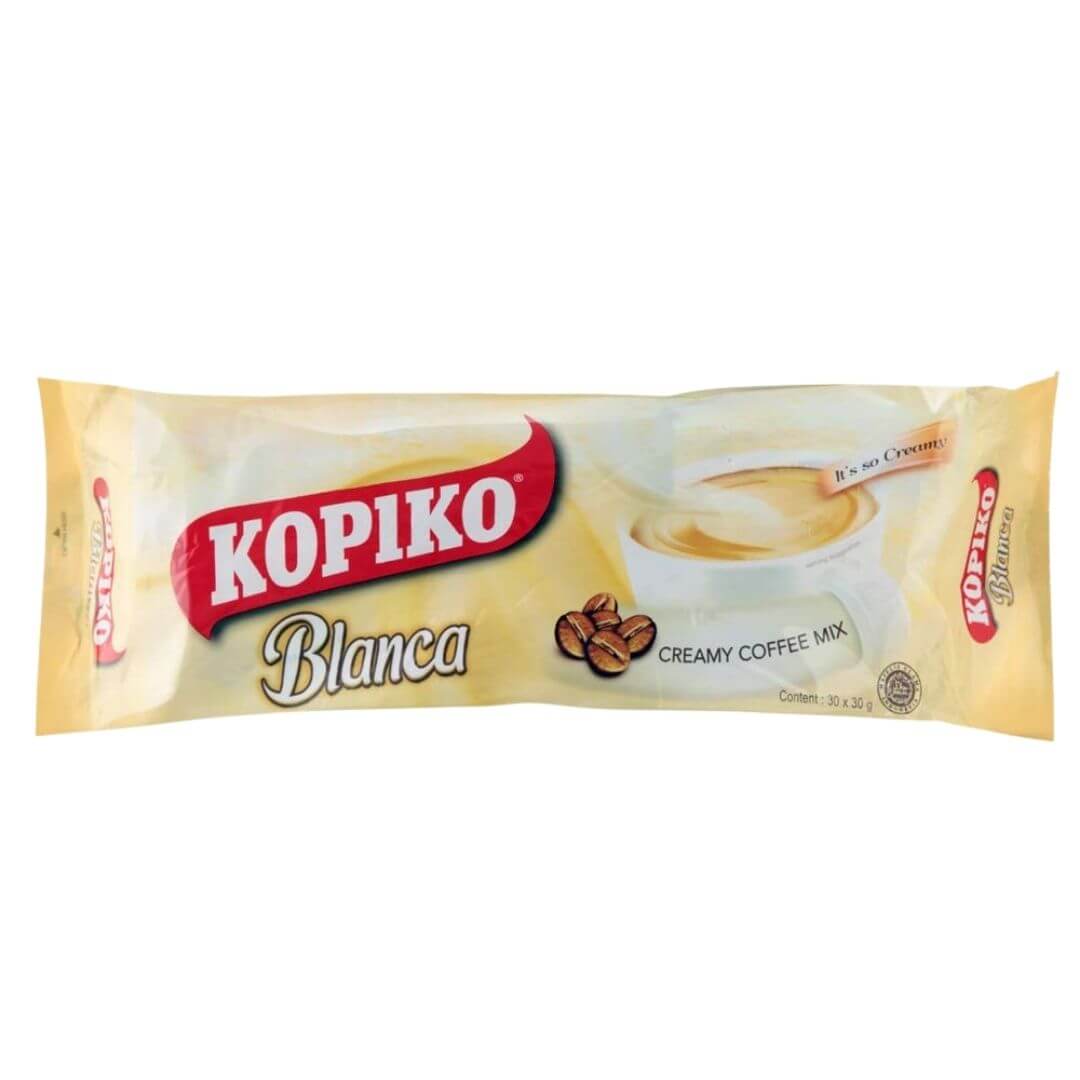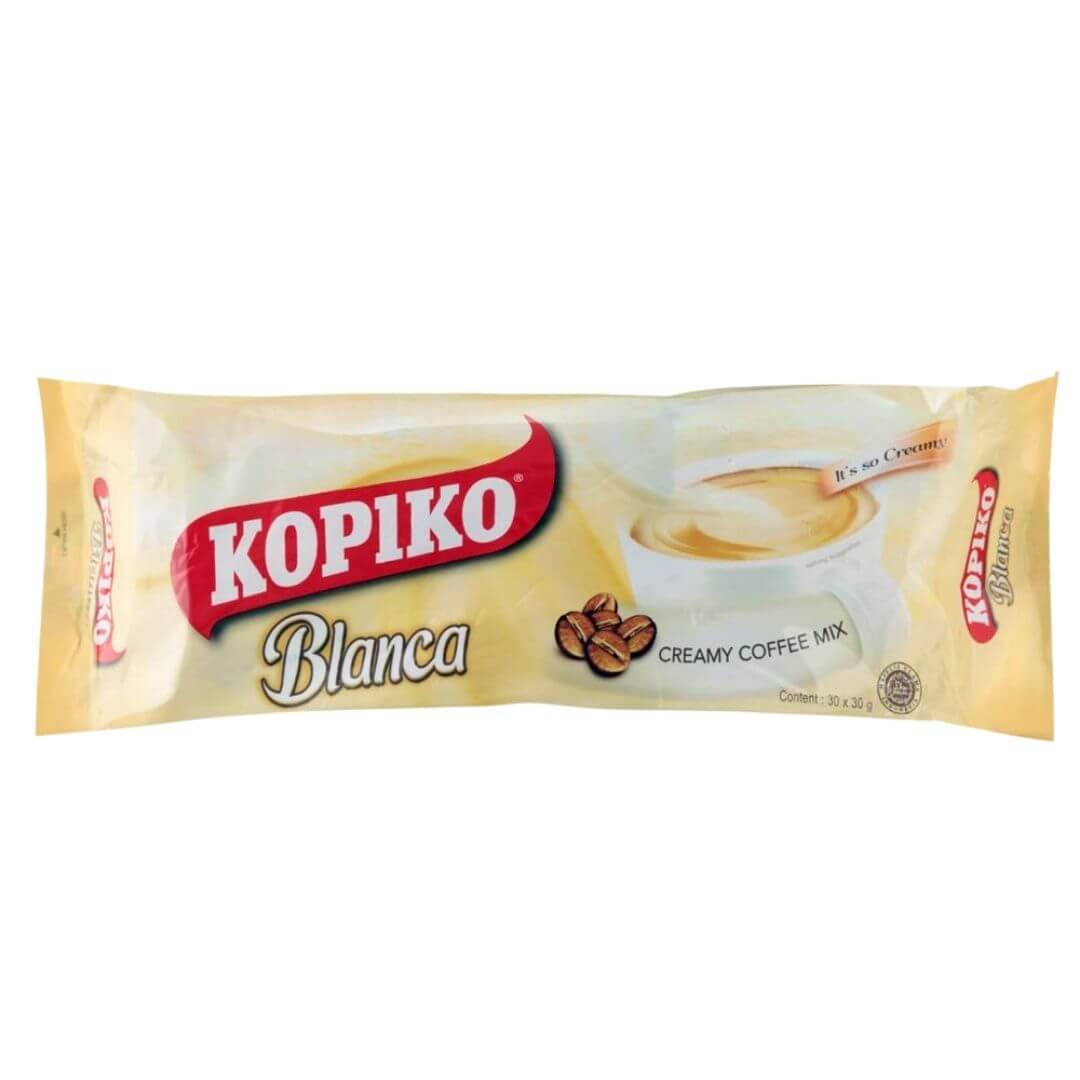 Kopiko Cafe Blanca Coffee Mix (30 satchets)