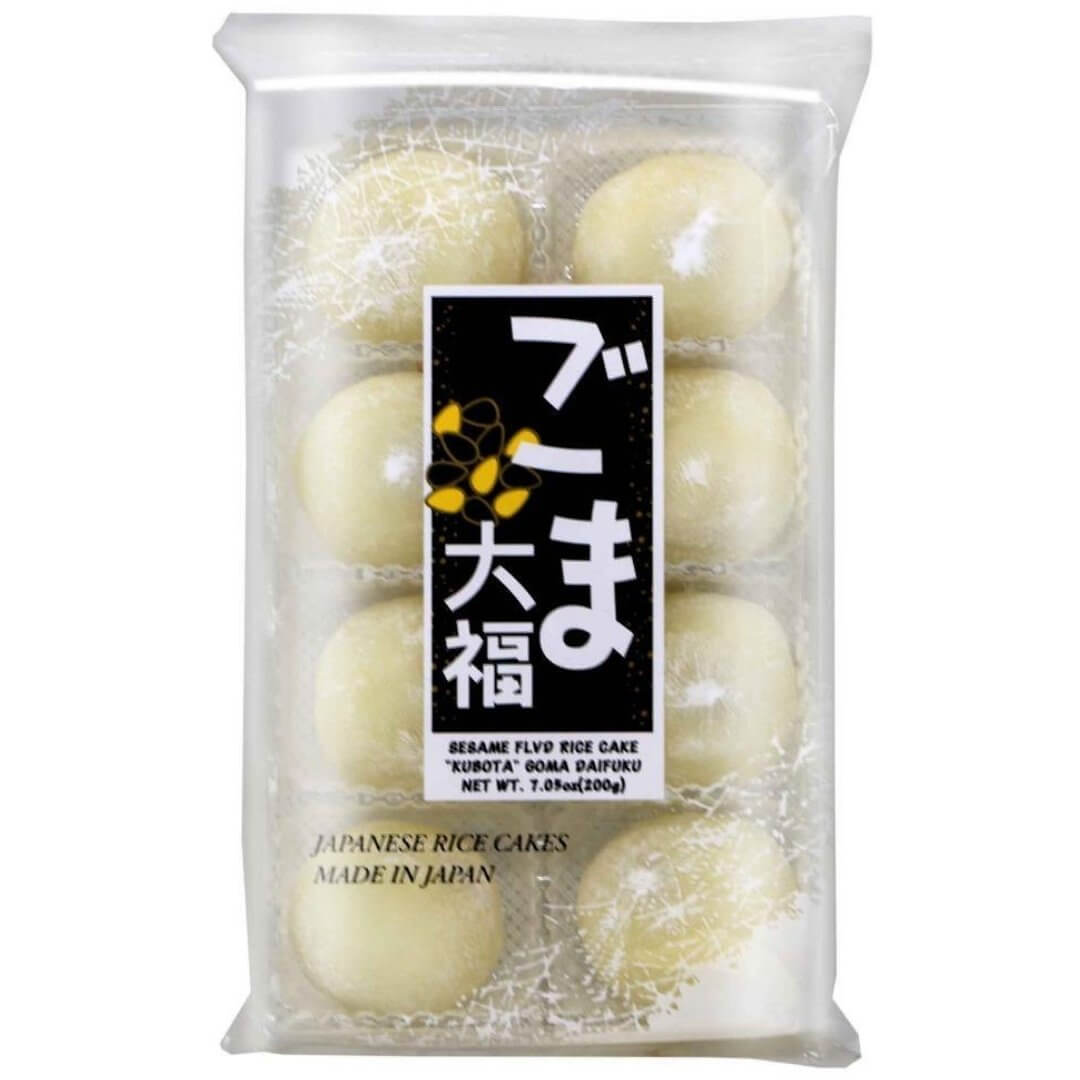 Kubota Cream Filled Mochi, Sesame Flavor
About this product
Sesame flavor. Kubota Cream-Filled Mochi comes with eight sweet mochis that are filled with fluffy, whipped cream and sesame paste center. They are the perfect bite-sized dessert to eat after a meal! These mochis should be stored in a cool, dry place, or frozen for longer. Just bring it back to room temperature before consuming for the optimal mochi texture!
Other Varieties
More details
Tree nut, soy, and sesame.
Maltose, sugar, corn syrup, glutinous rice flour, sesame paste (bean paste, sugar, hydrogenated corn syrup, black sesame), trehalose, corn starch, shortening (palm oil), gelatin, glycerol, fatty acid ester.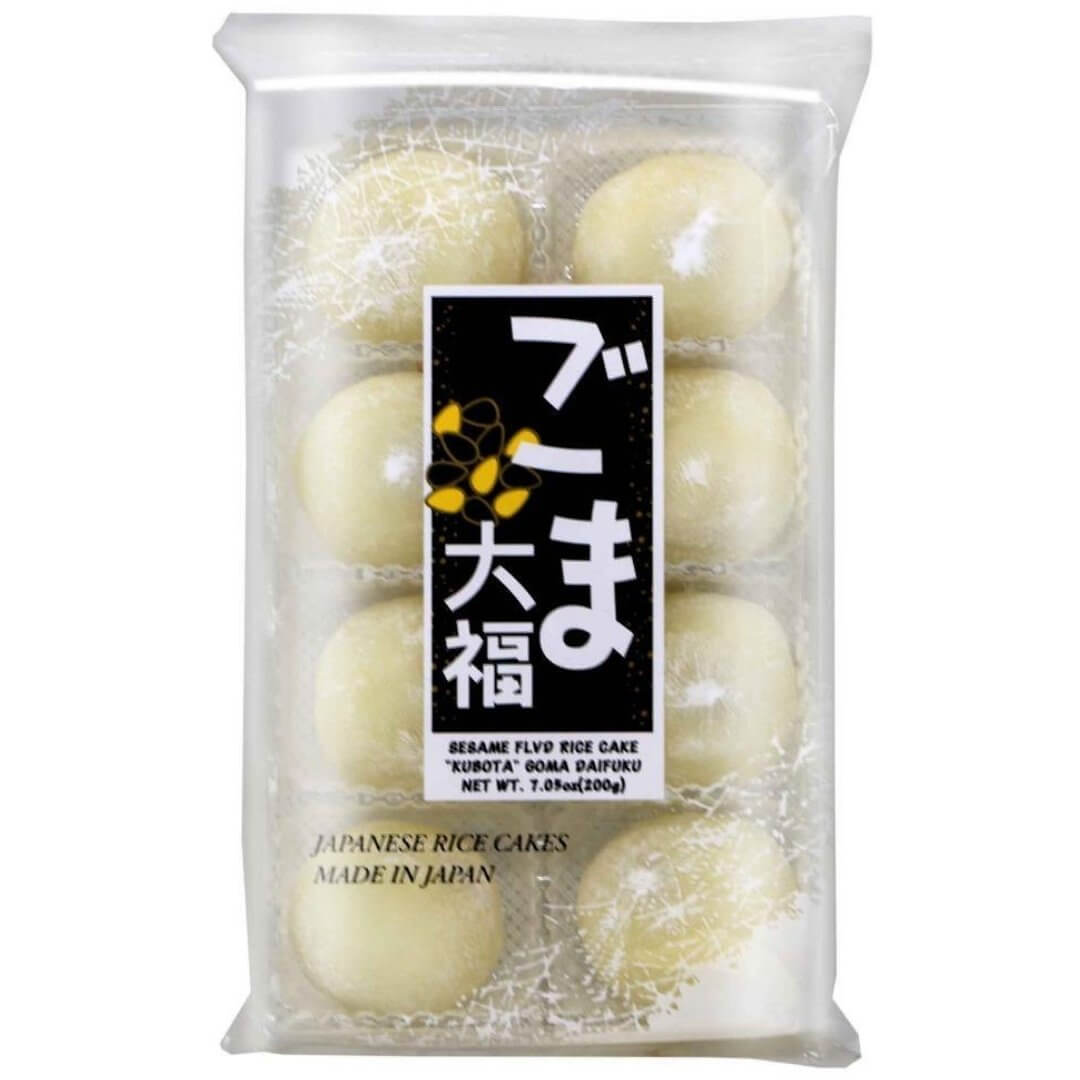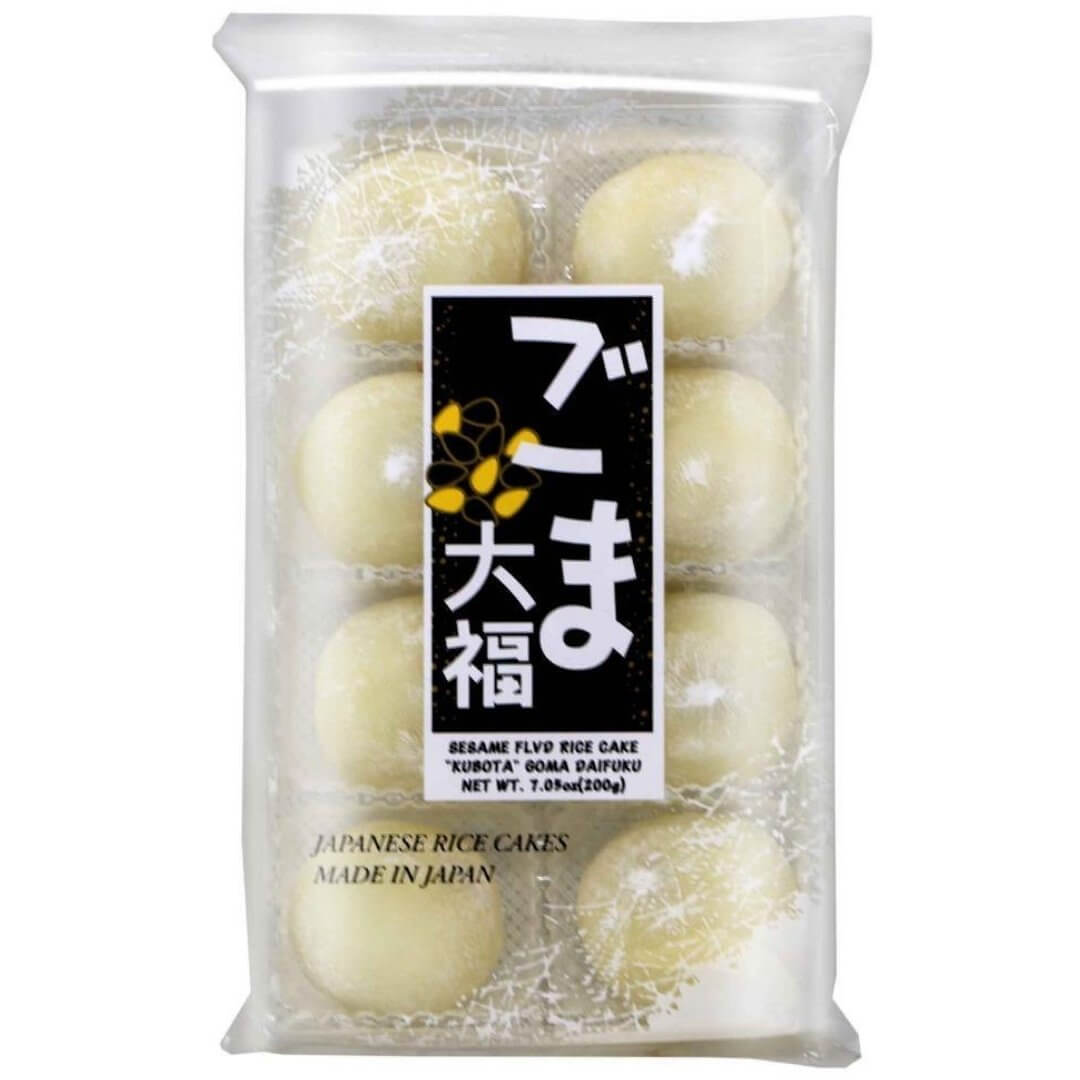 Kubota Cream Filled Mochi, Sesame Flavor