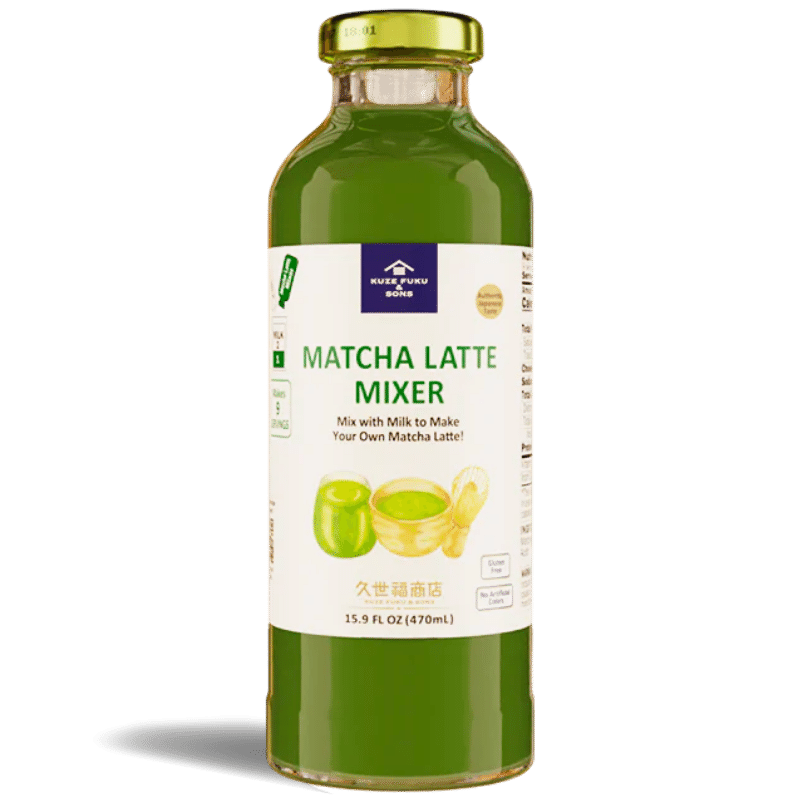 Kuze Fuku Matcha Latte Mixer
About this product
Matcha is a powdered Japanese green tea that is quickly becoming popular all over the world. It is made from tea leaves that are shade-drown for a few weeks before harvest, resulting in its deep, green color and full-body flavor.
In recent years, Matcha Latte has become a popular choice at cafes, and now it is even easier to make yourself at home. With no artificial colors, simply blend this Matcha Latte Mixer 1:2 with any kind of milk to create a hot or cold Matcha Latte. Add a shot of espresso for the extra kick. Or mix it with sparkling water to create a Matcha Soda!
Prop 65 Warning: For more information, go to www.P65warnings.ca.gov
More details
About the brand
Ingredients
Water, brown sugar, matcha (green tea), ascorbic acid, citric acid.
The story of Kuze Fuku & Songs begins with Fukumatsu Kuze, a merchant from Japan who started with a sauces and seasonings shop in Tokyo. The modern continuation of Fukumatsu's efforts was the dream of his son, Ryozo, who expanded the business to also start manufacturing its own products. Ryozo's son and daughter-in-law went on to establish the Kuze Fuku & Sons brand and brought their family's gourmet Japanese products to North America.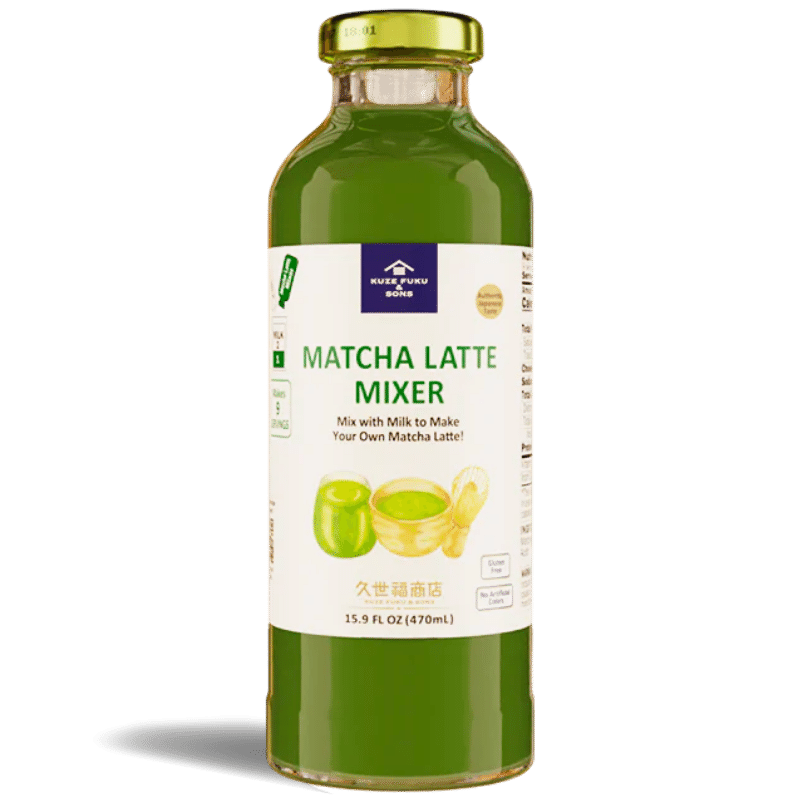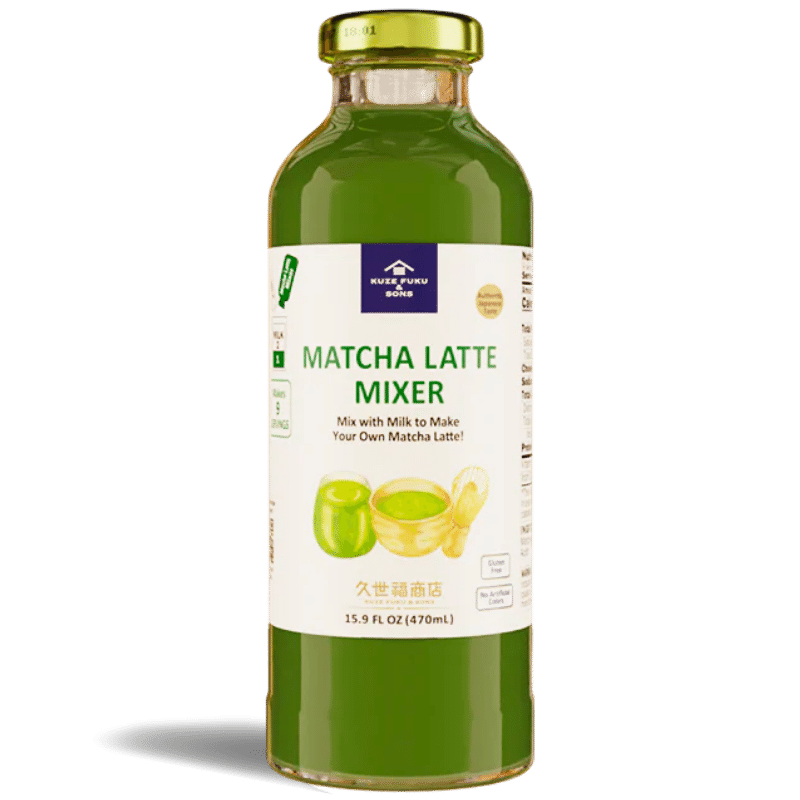 Kuze Fuku Matcha Latte Mixer