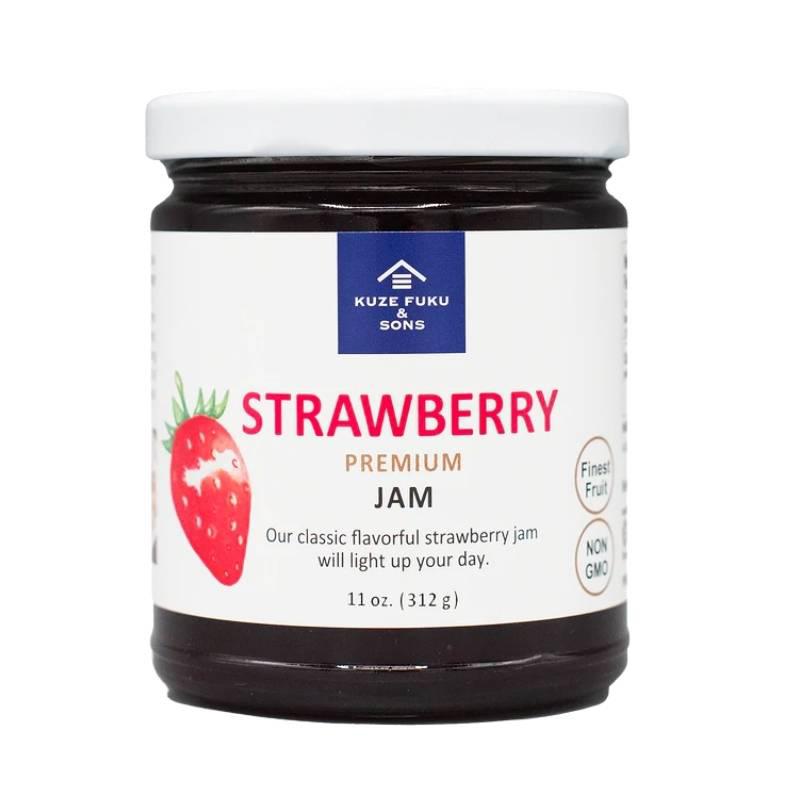 About this product
Kuze Fuku & Sons strawberry jams are crafted with local strawberries grown with farmers' care in beautiful Oregon. This delicious spread will perfectly complement your meal or add a rich flavor to your recipe.
More details
About the brand
Ingredients
Cane sugar, strawberries, pectin, citric acid.
The story of Kuze Fuku & Songs begins with Fukumatsu Kuze, a merchant from Japan who started with a sauces and seasonings shop in Tokyo. The modern continuation of Fukumatsu's efforts was the dream of his son, Ryozo, who expanded the business to also start manufacturing its own products. Ryozo's son and daughter-in-law went on to establish the Kuze Fuku & Sons brand and brought their family's gourmet Japanese products to North America.