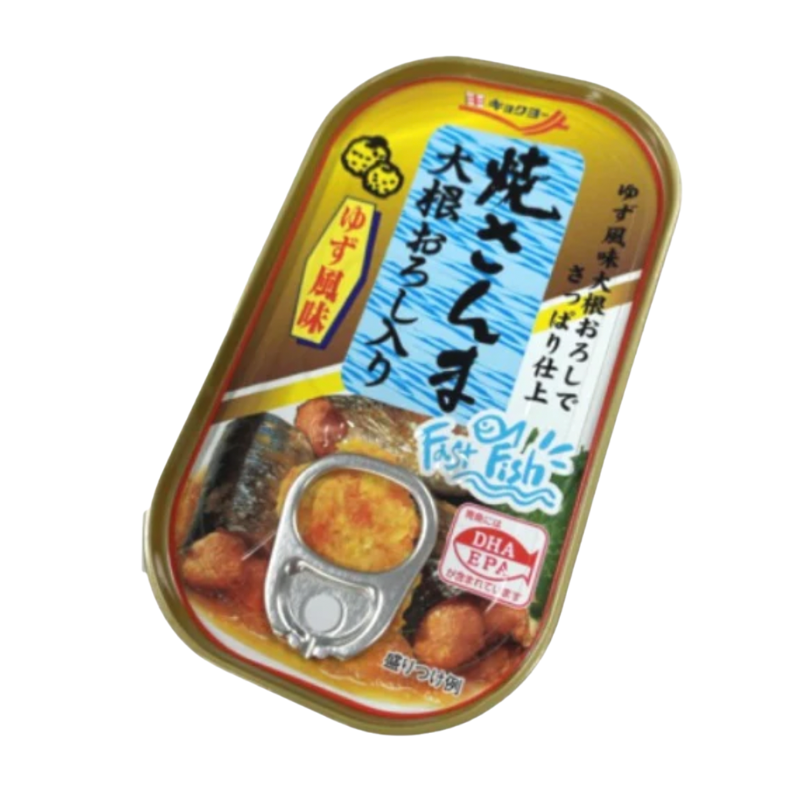 Kyukuyo Tinned Pacific Saury with Yuzu and Daikon
About this product
Canned fish is a staple of Japanese diet! This tinned Pacific Saury, stewed with yuzu and daikon radish, is perfect over a bowl of steaming rice. Or, you can even just eat it straight from the can!
Prop 65 Warning: For more information, go to www.P65warnings.ca.gov
More details
Saury, wheat, soybean.
Pacific saury, grated radish, sugar, soy protein, fermented seasoning, salt, yuzu peel, monosodium glutamate, vitamin C.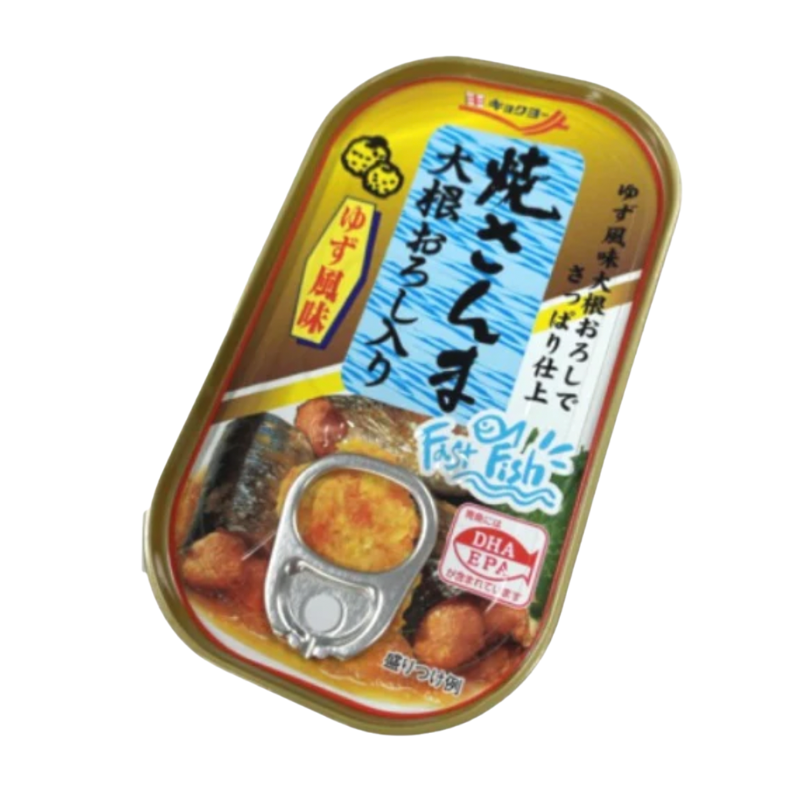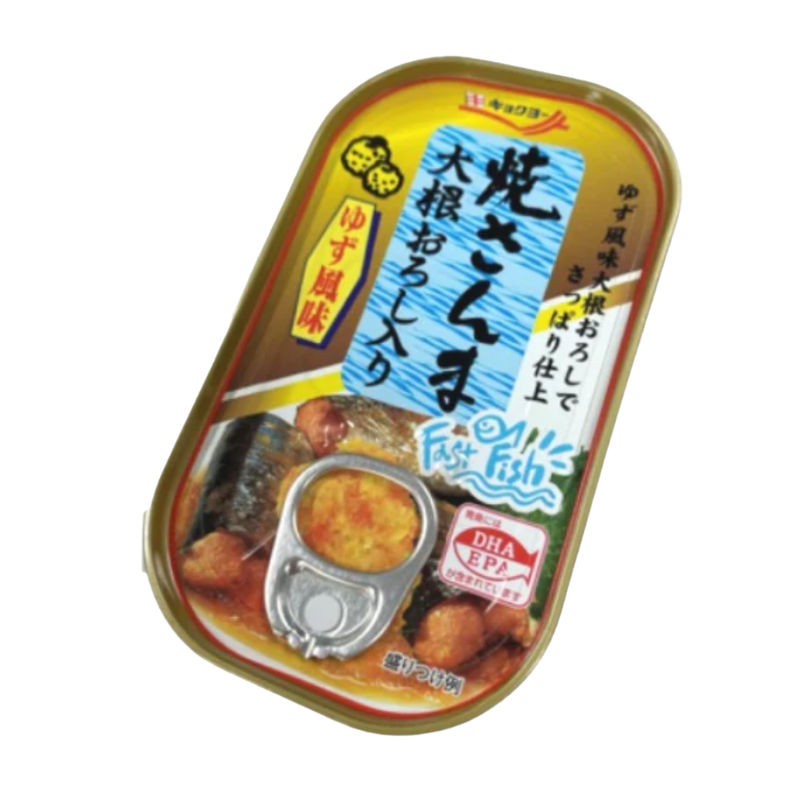 Kyukuyo Tinned Pacific Saury with Yuzu and Daikon