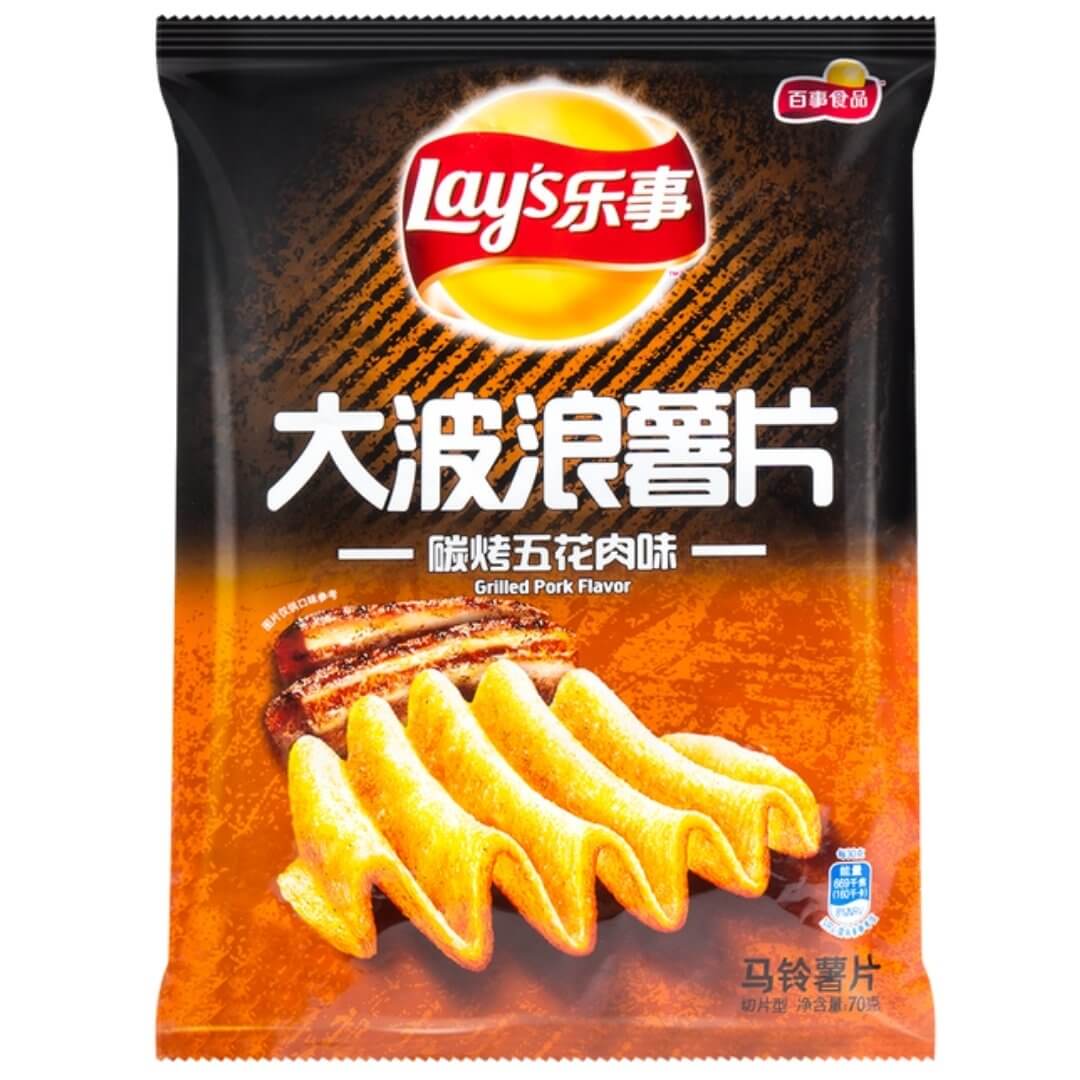 Lay's Deep Ridged Potato Chips, Grilled Pork Belly Flavor
About this product
Lay's potato chips from around the world! Lay's Deep Ridged Potato Chips, Grilled Pork Belly Flavor is one of a kind! The savory flavor of Chinese BBQ in potato chip form, with added texture from the wavy ridges.
Prop 65 Warning: For more information, go to www.P65warnings.ca.gov
Other Varieties
More details
Soy, gluten grains and dairy products.
Potatoes, vegetable oil, seasoning (malt dextrin, sugar, monosodium glutamate, salt, soy sauce powder, soy sauce, maltodextrin, salt), glucose, edible flavor, acid hydrolyzed vegetable and protein seasoning powder (water eating large soybean meal, glucose) onion powder. Spices. Chill powder, citric acid. Yeast extract, soybean oil, chili red, 5'-disodium flavorful nucleotide, dairy products).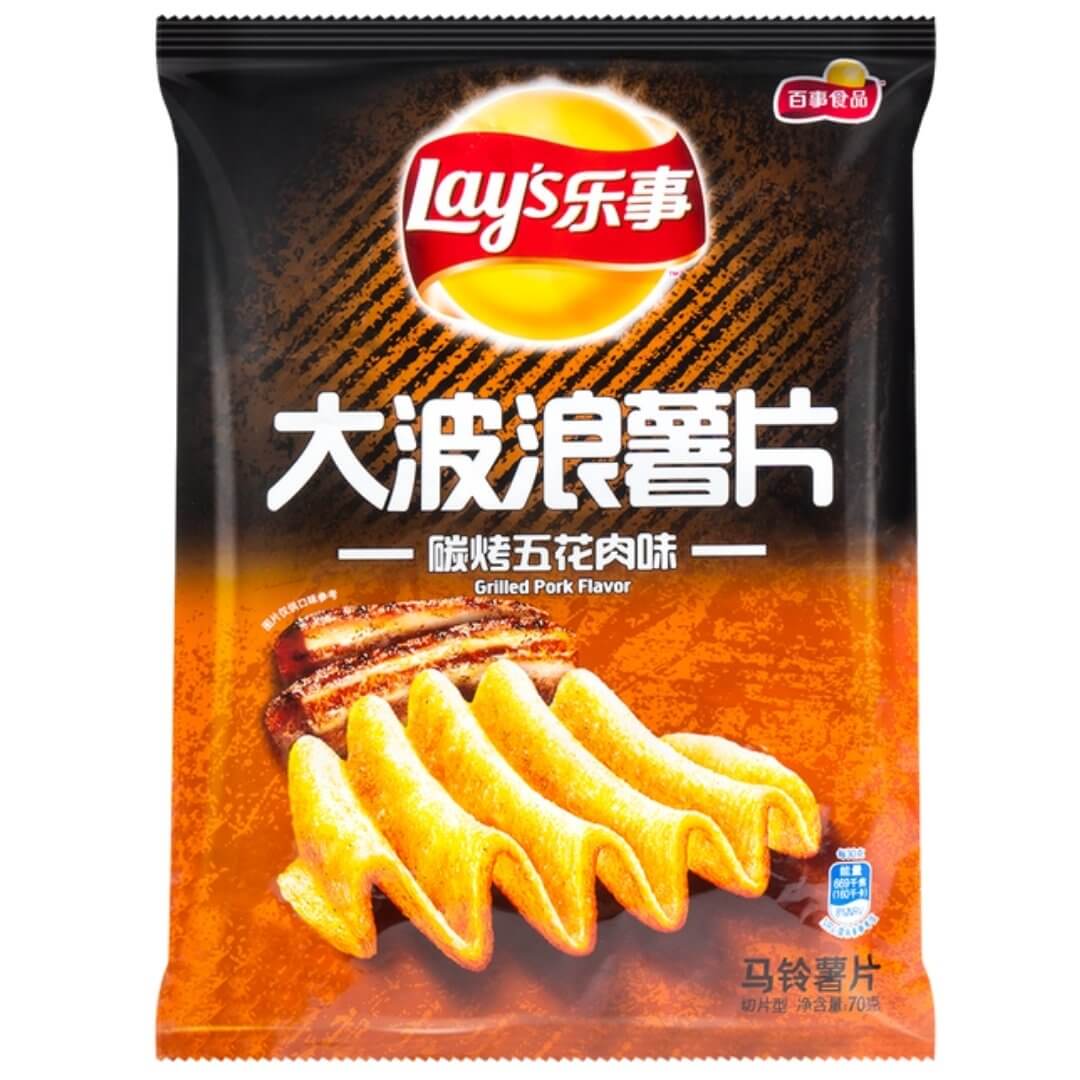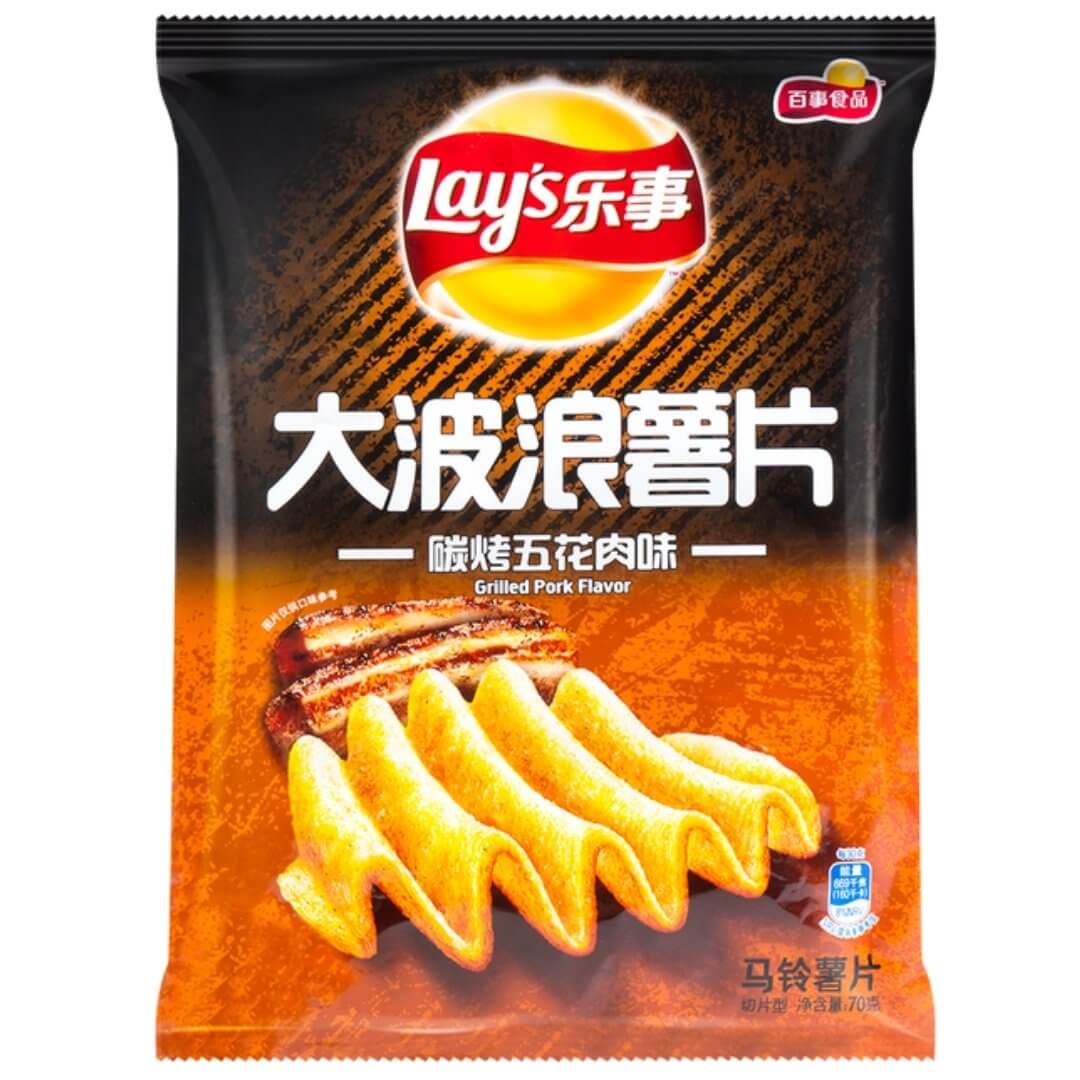 Lay's Deep Ridged Potato Chips, Grilled Pork Belly Flavor