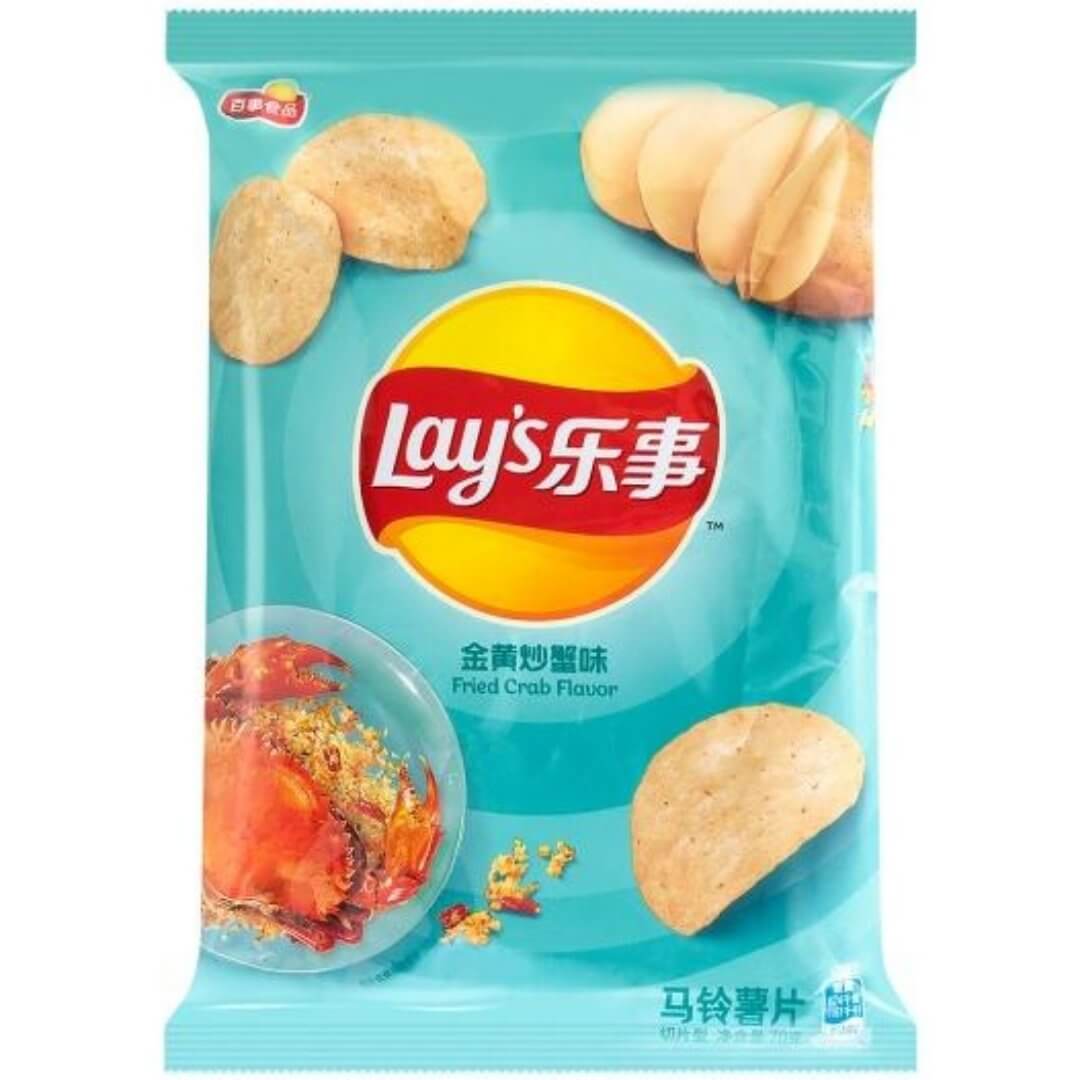 Lay's Potato Chips, Fried Crab Flavor
About this product
Lay's potato chips from around the world! An unexpected twist to the classic golden Lay's Potato Chips, this Fried Crab Flavor will give you the feeling of having fried crab and fries in a single bite. Try it today along with the other Lay's flavors we have!
Prop 65 Warning: For more information, go to www.P65warnings.ca.gov
Other Varieties
More details
Wheat, soybeans, flounder, clams.
Potato, vegetable oil, fried crab flavor seasoning (maltodextrin, sugar, edible salt, edible essence (soybean), monosodium glutamate, soy sauce powder (brewing soy sauce, maltodextrin, salt) (soybean, wheat), garlic powder, pixian broadbean paste powder (pixian broadbean paste, maltodextrin, soy sauce (soy), flounder, yeast extract, chili, flavor seasoning (sugar, salt, monosodium glutamate, hydrolyzed soybean protein, maltodextrin, starch, yeast extract, edible essence, silica, potassium citrate, disodium 5'-inosine, potassium dihydrogen phosphate, l-tartaric acid, citric acid, edible essence, palm oil, spices), silica, spices, disodium 5'-ribonucleotide, aspartame (containing phenylalanine), clam powder (maltodextrin), clam succus, salt, msg, yeast extract, disodium succinate, l-alanine, disodium 5'ribonucleotide).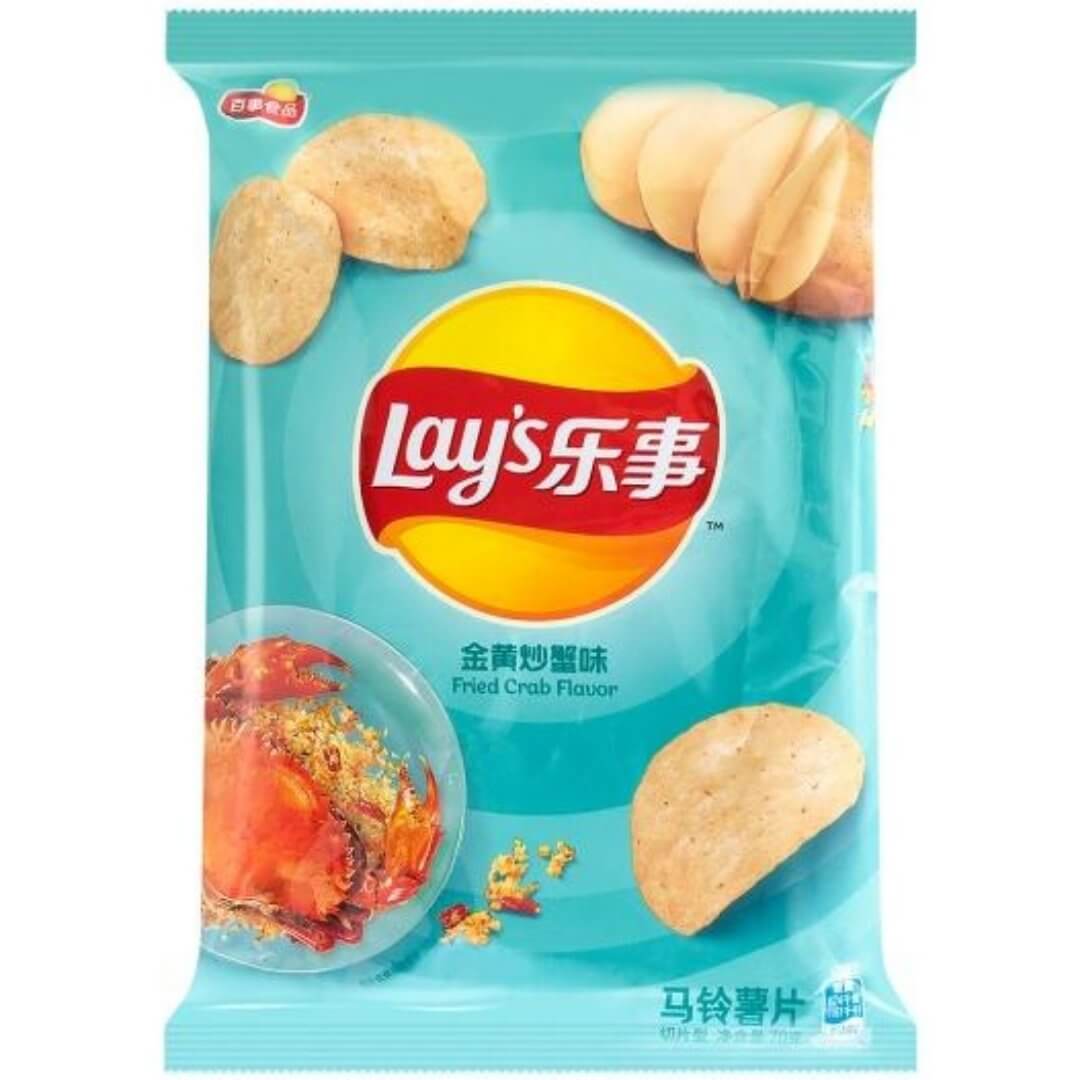 Total 5 star reviews: 5
Total 4 star reviews: 1
Total 3 star reviews: 1
Total 2 star reviews: 0
Total 1 star reviews: 0
Great chips

Great flavor. One of my favorites.

fried crab flavor

I can really say i love these lay's chips i had my first bag today i am going back to order more. i love then zing and sweet and crabby taste i definitely recommend this is you are the type of person that loves chips and want to try new things 10/10

Lays Crab potato chips

Loved the real crab flavor!

Fried Crab Chips

There's a bit of zing to these chips. A plus is that they seem cut a little thicker than your average Lay's chips.
Reviews Loaded
Reviews Added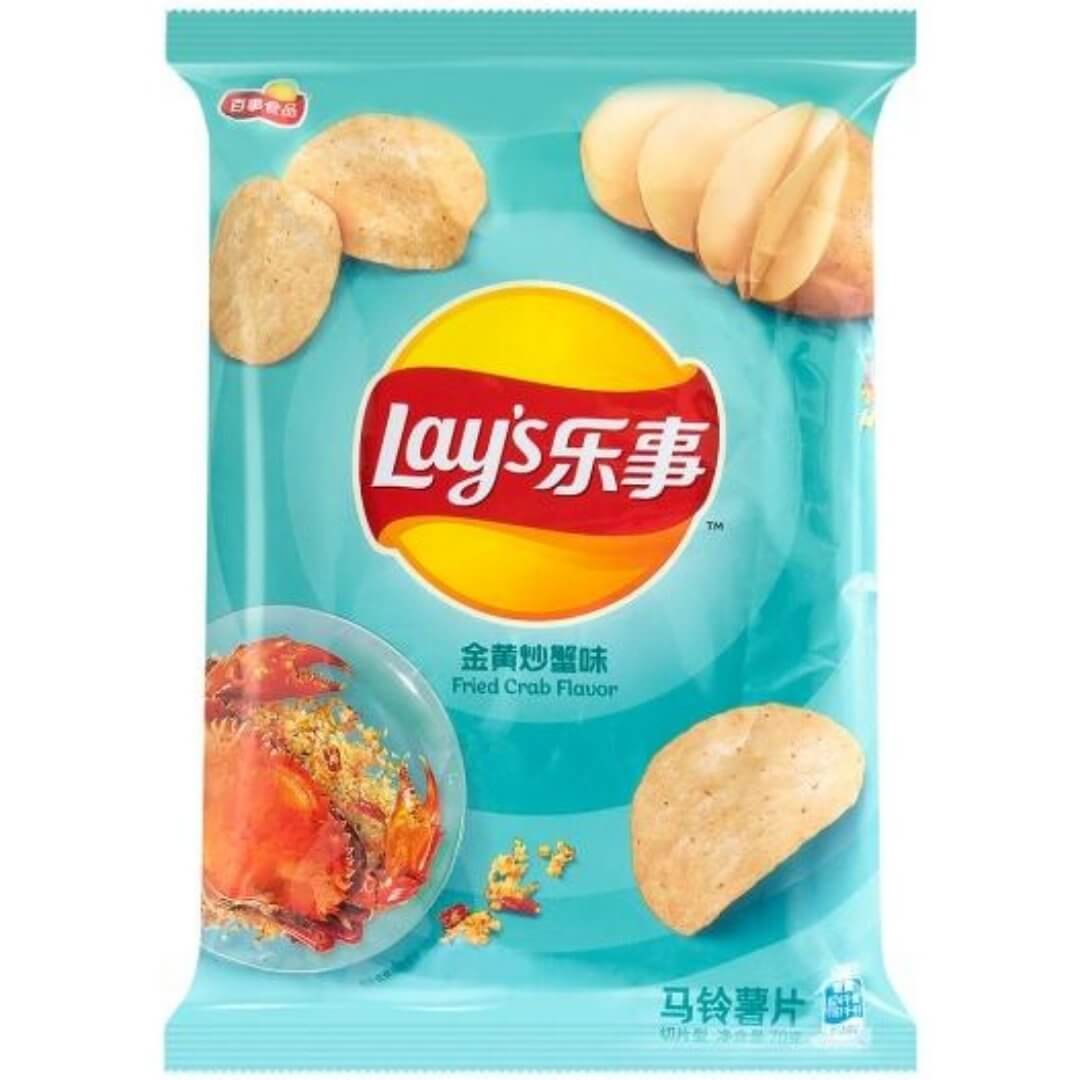 Lay's Potato Chips, Fried Crab Flavor