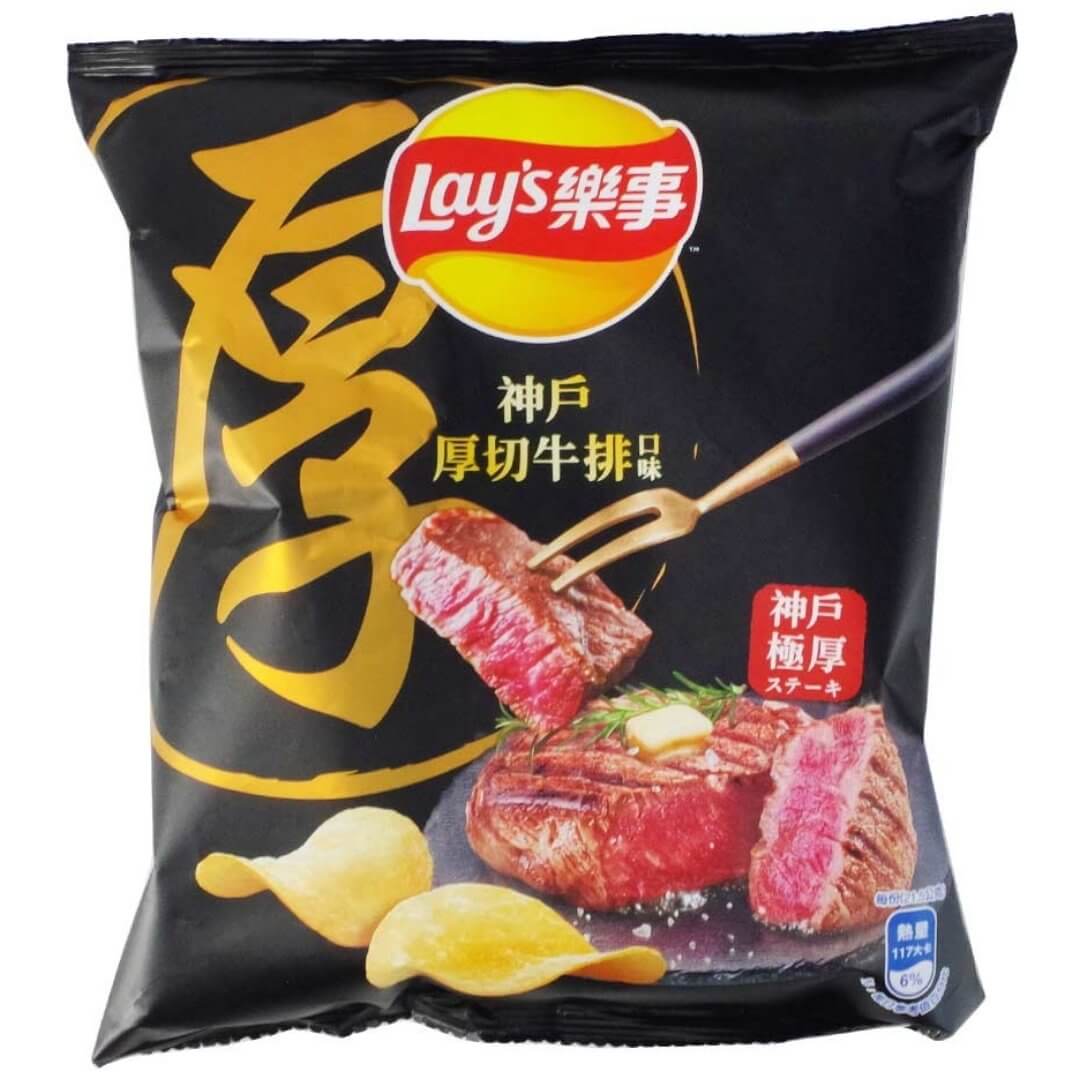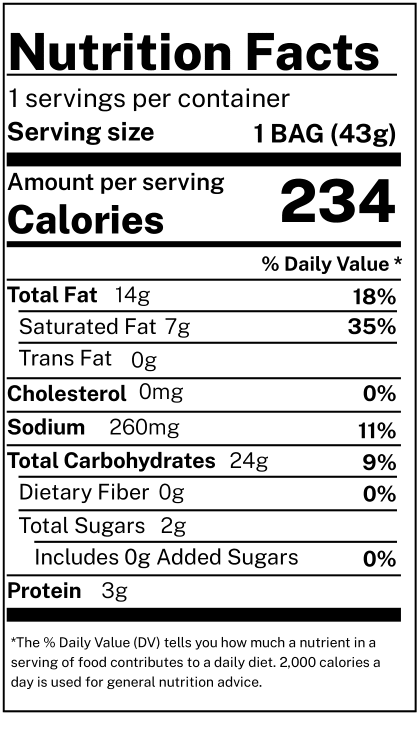 Lay's Potato Chips, Kobe Steak Flavor
About this product
Lay's potato chips from around the world! Only found in Taiwan! An unexpected twist to the classic golden Lay's Potato Chips, this Kobe Steak Flavor will give you the feeling of having a steak and fries in a single bite. Try it today along with the other Lay's flavors we have!
Other Varieties
More details
Milk, nuts, soybeans.
Potato, palm oil, maltodextrin, sugar, salt, onion powder, monosodium glutamate, spices, garlic powder, black pepper, soy sauce powder, corn starch, silicon dioxide, sodium octenyl succinate starch, flavoring agent (5'-phosphate dibasic, 5'-guanosine disodium phosphate), sweetener (aspartame), should not be used by patients with phenylketonurics, antioxidant (vitamin e).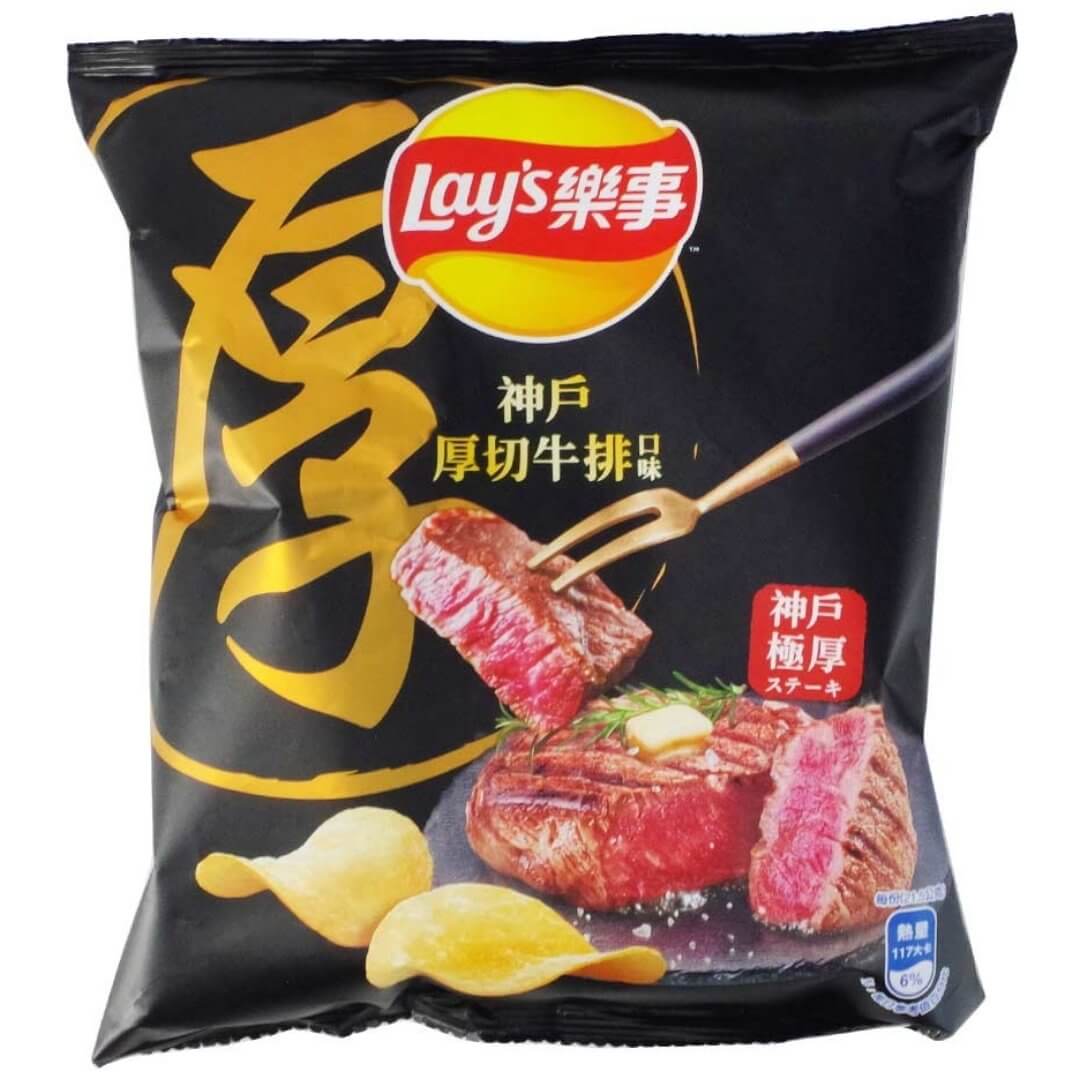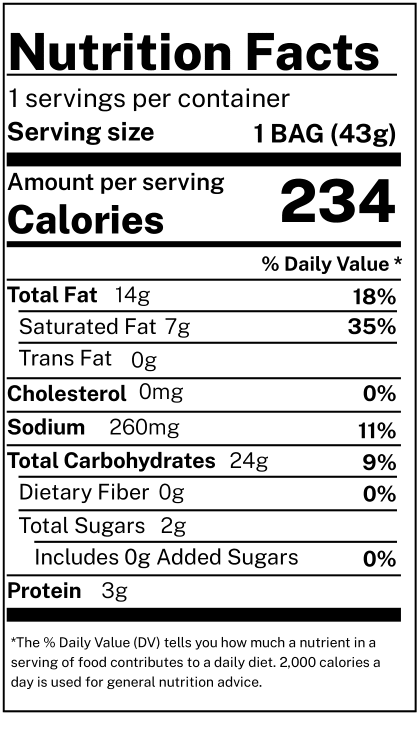 Total 5 star reviews: 4
Total 4 star reviews: 0
Total 3 star reviews: 1
Total 2 star reviews: 0
Total 1 star reviews: 0
Genuinely I would buy the bigger bag for this

10/10 but i can only give it 5 stars, extremely yummy

Almost perfect...

These really taste like steak, with no artificial-chemical aftertaste.

You'll wish, as I did, that they used just a little more flavor spray on these.

I will buy again.

Great chips

Great flavor. One of my favorites.

Flavor inconsistent

I had really liked these the first time I had them so I ordered 4 bags but for some reason, these barely had any flavoring. Pretty bland. Not the sellers fault at all, just a manufacturing issue.

Chips are fire 🔥

It's something new, and amazballs. Didn't like the hot pot as much as the Kobe
Reviews Loaded
Reviews Added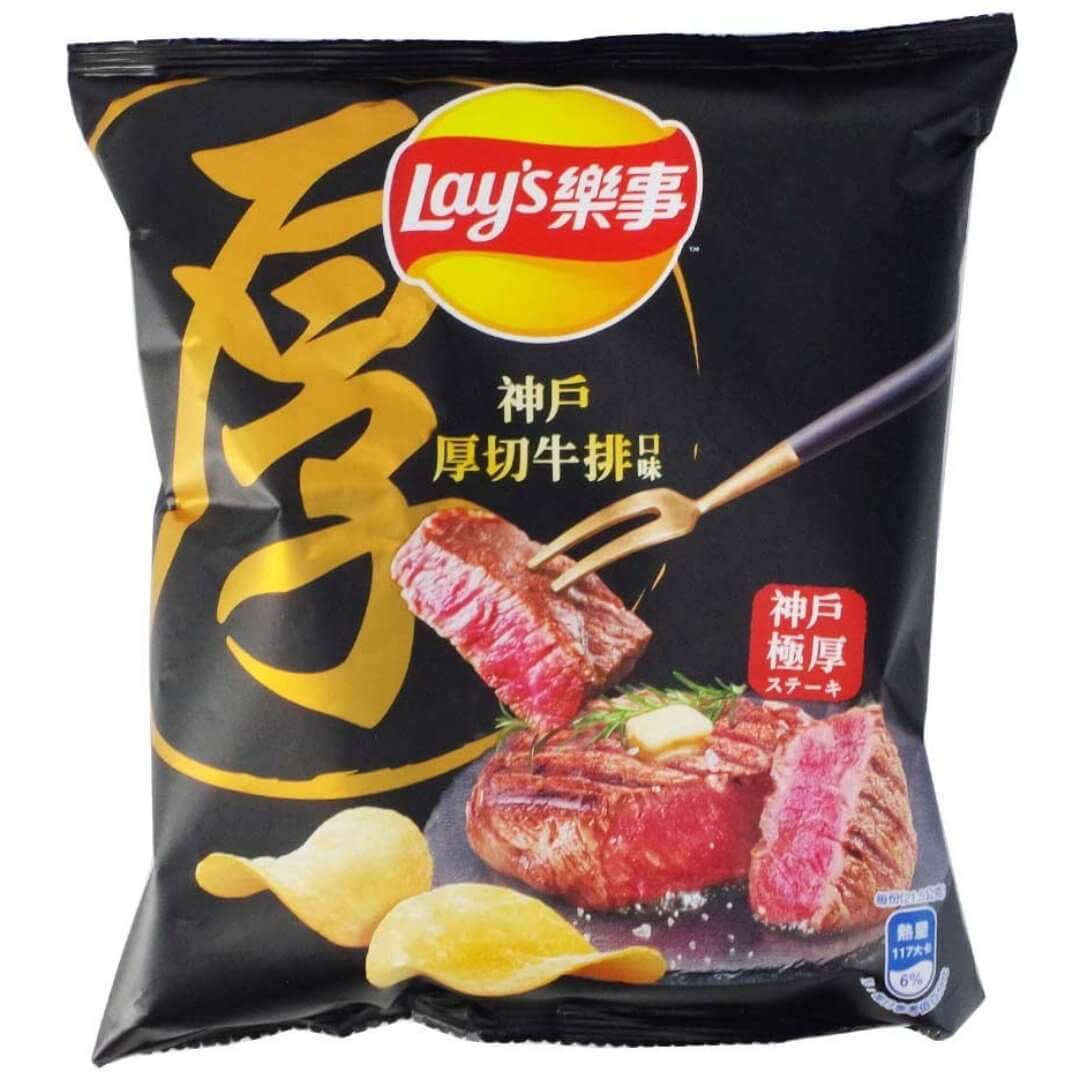 Lay's Potato Chips, Kobe Steak Flavor