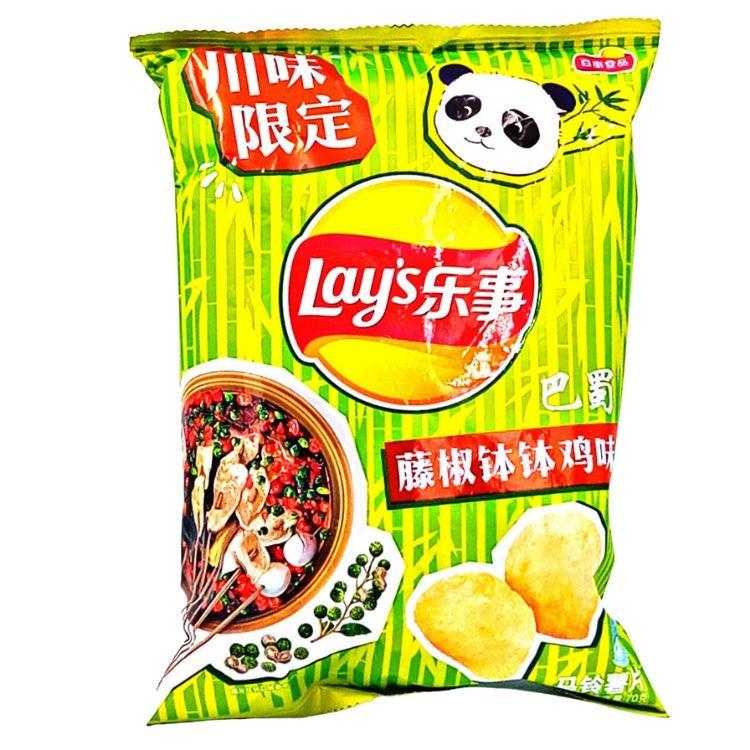 Lay's Potato Chips, Sichuan Rattan Pepper Chicken Flavor
Out of Stock
About this product
Lay's potato chips from around the world! An unexpected twist to the classic golden Lay's Potato Chips, this Rattan Pepper Chicken flavor delivers is reminiscent of the classic, peppery Sichuan dish. Try it today along with the other Lay's flavors we have!
Prop 65 Warning: For more information, go to www.P65warnings.ca.gov
More details
Soy and grain products.
Potato, vegetable oil, rattan pepper flavor seasoning (including edible essence, 5'-flavored nucleotide disodium, citric acid, red pepper).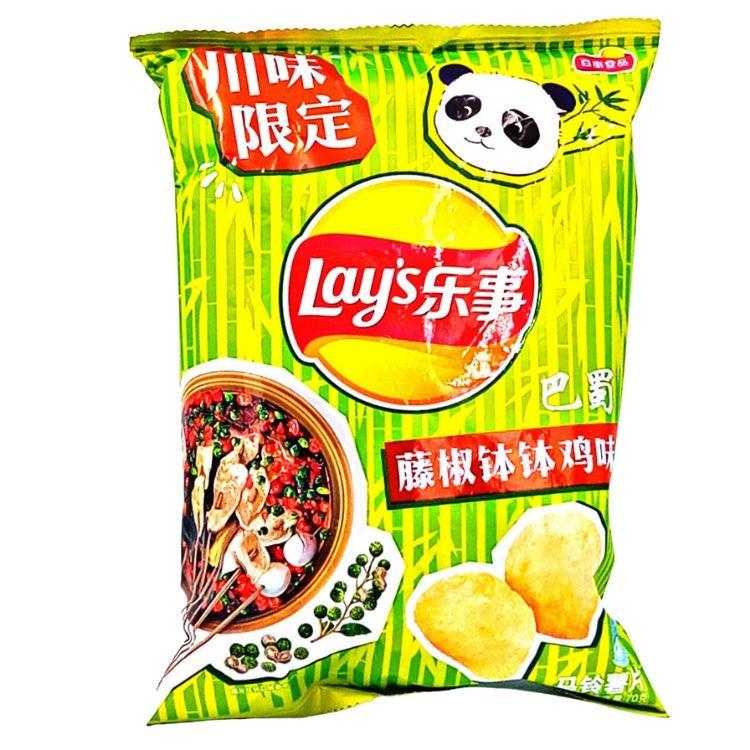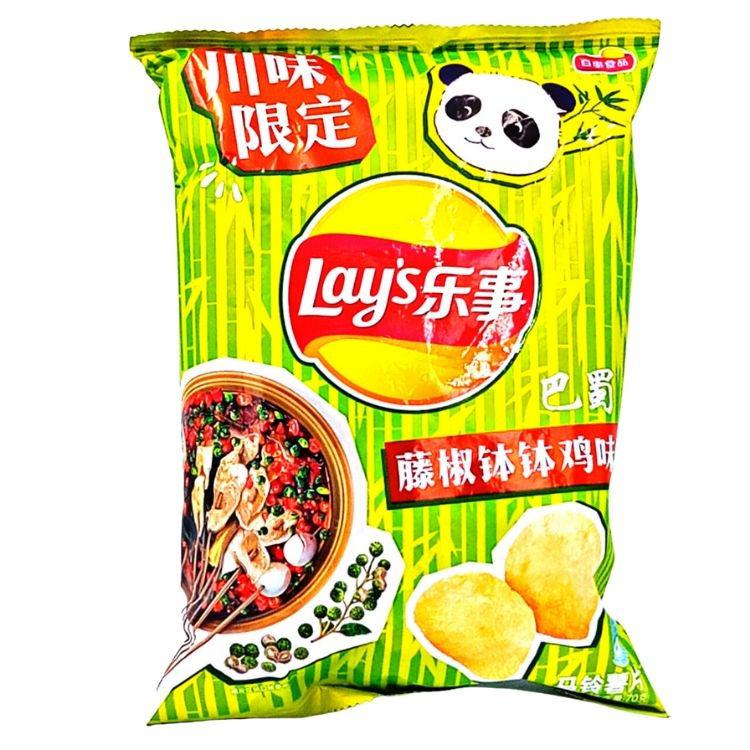 Lay's Potato Chips, Sichuan Rattan Pepper Chicken Flavor