Lay's Potato Chips, Zibo BBQ Flavor
Out of Stock
About this product
Lay's potato chips from around the world! An unexpected twist to the classic golden Lay's Potato Chips, this flavor the taste of Zibo-style barbecue that is characterized by marinated meat and vegetable pieces, skewered and expertly grilled over charcoal. Try it today along with the other Lay's flavors we have!
Prop 65 Warning: For more information, go to www.P65warnings.ca.gov
Other Varieties
More details
Soy, dairy (whey), fish, and shellfish.
Potato, vegetable oil, garlic roasted oyster sauce seasoning (malt dextrin, granulated sugar, salt, MSG, edible essence, soy sauce powder (brewing soy sauce, salt, malt dextrin), garlic powder, sweet pepper powder, yeast extract, spices, 5'-disodium creotide, 5'-disodium guanotide, aspartame (including phenylalanine)).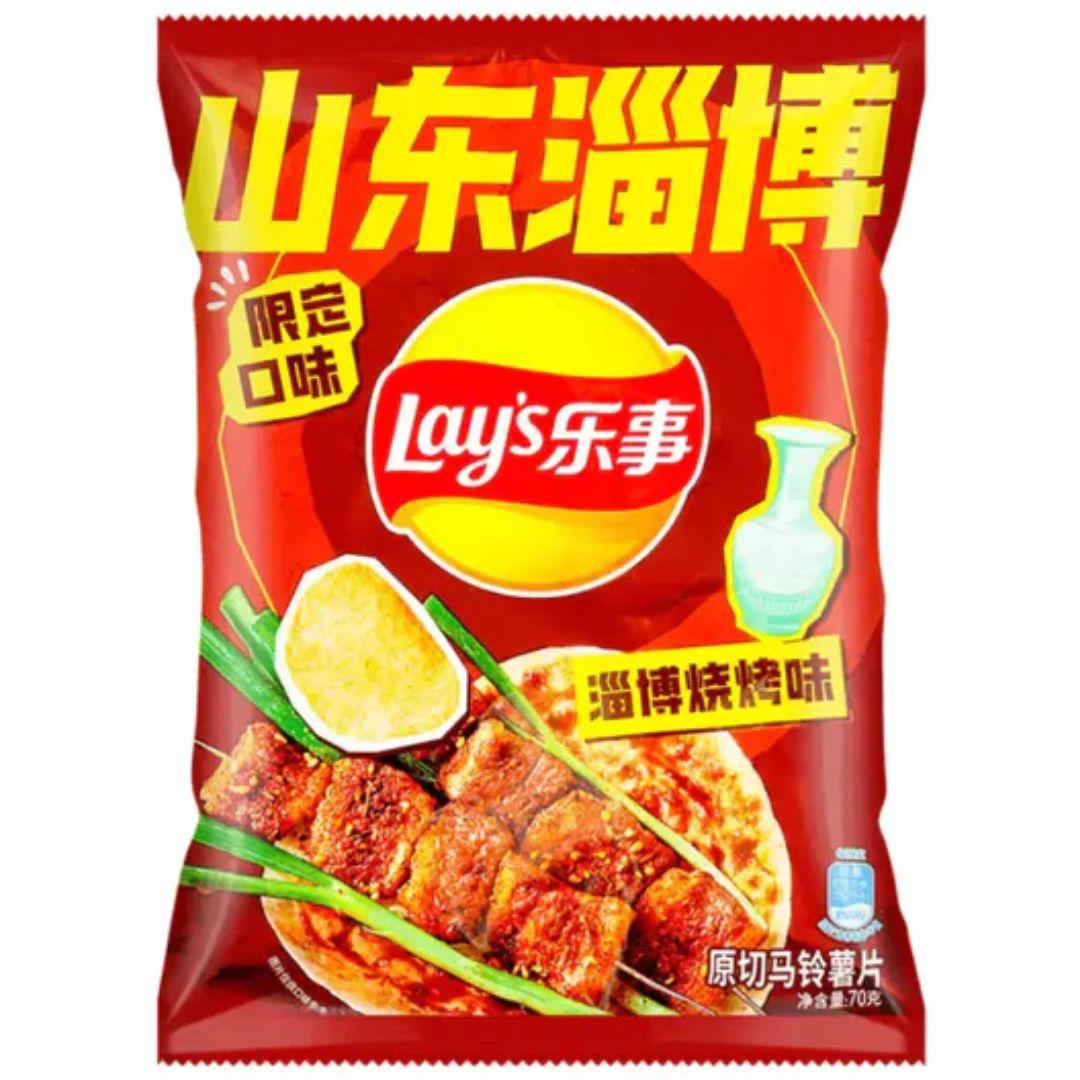 Lay's Potato Chips, Zibo BBQ Flavor