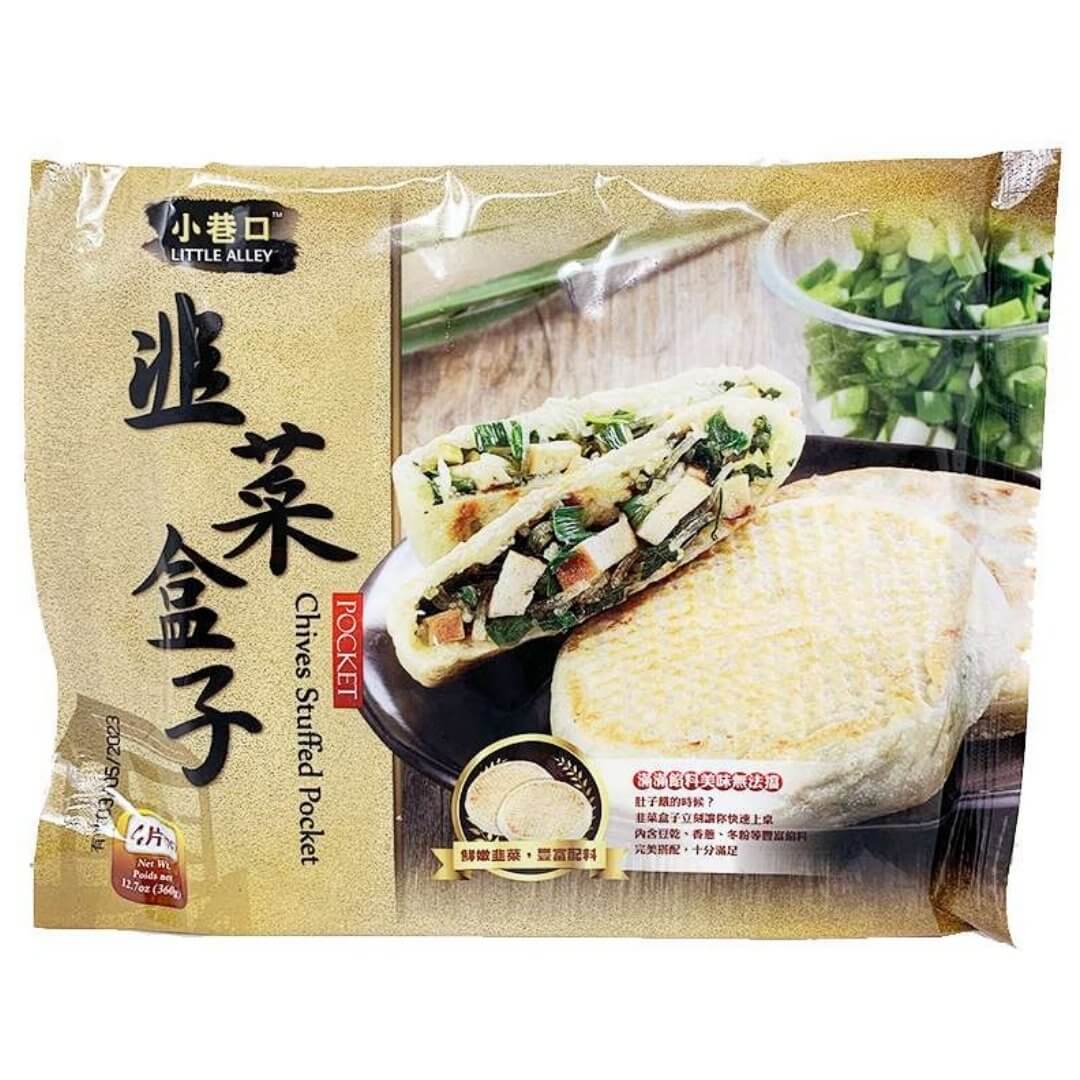 Little Alley Chives Stuffed Pockets
About this product
Little Alley Chives Stuffed Pockets are flaky and chewy pancakes stuffed with fragrant chive and tofu filling. Just pan-fry these stuffed pockets until golden; these chive pockets are simply irresistible.
More details
Wheat, soybean, and shellfish.
Dough: wheat flour, water, palm oil, soybean oil super sg, salt. Stuffing: chives, dried bean curd, vermicelli mung bean, peas, water, shrimp skin (small shrimp skin, salt), sesame oil.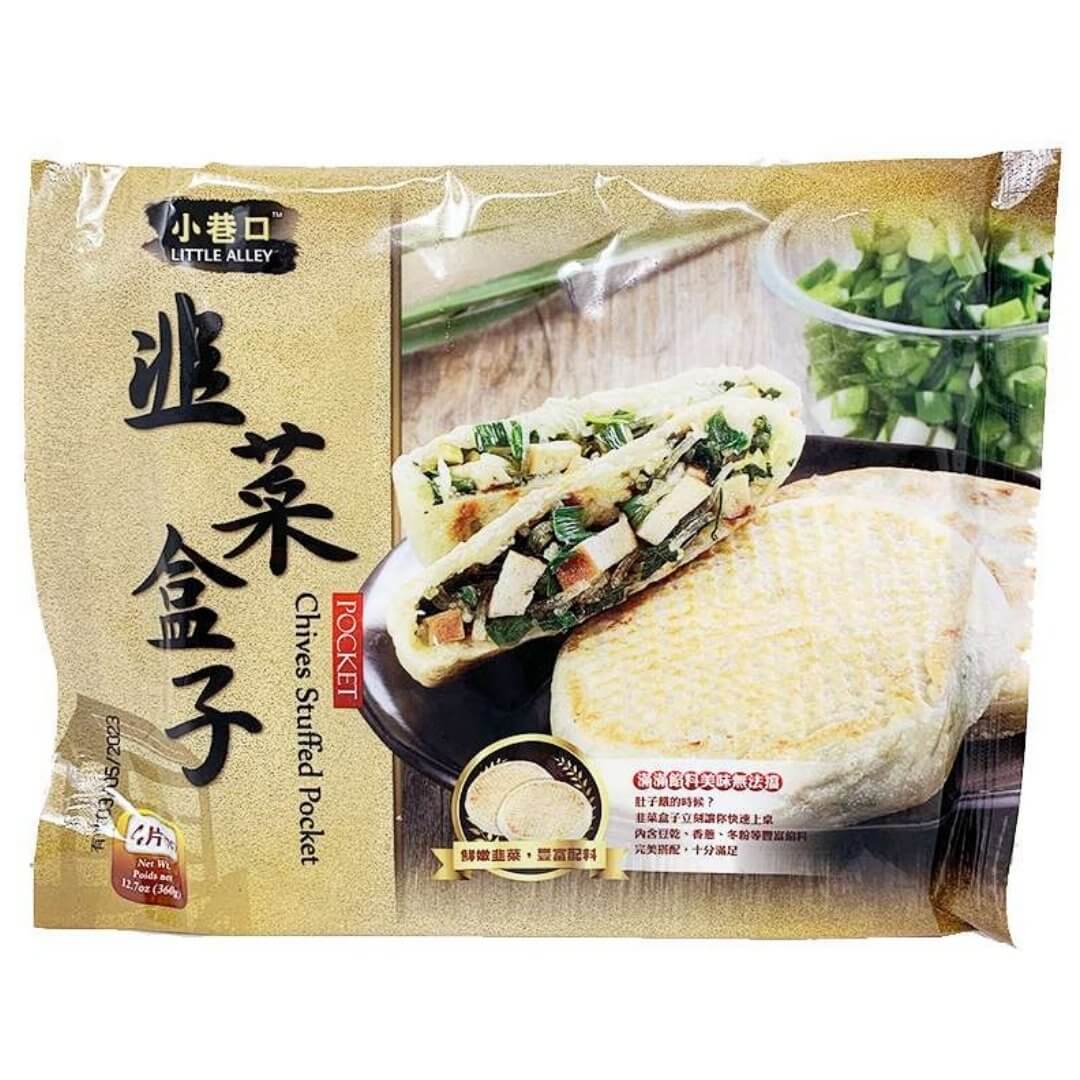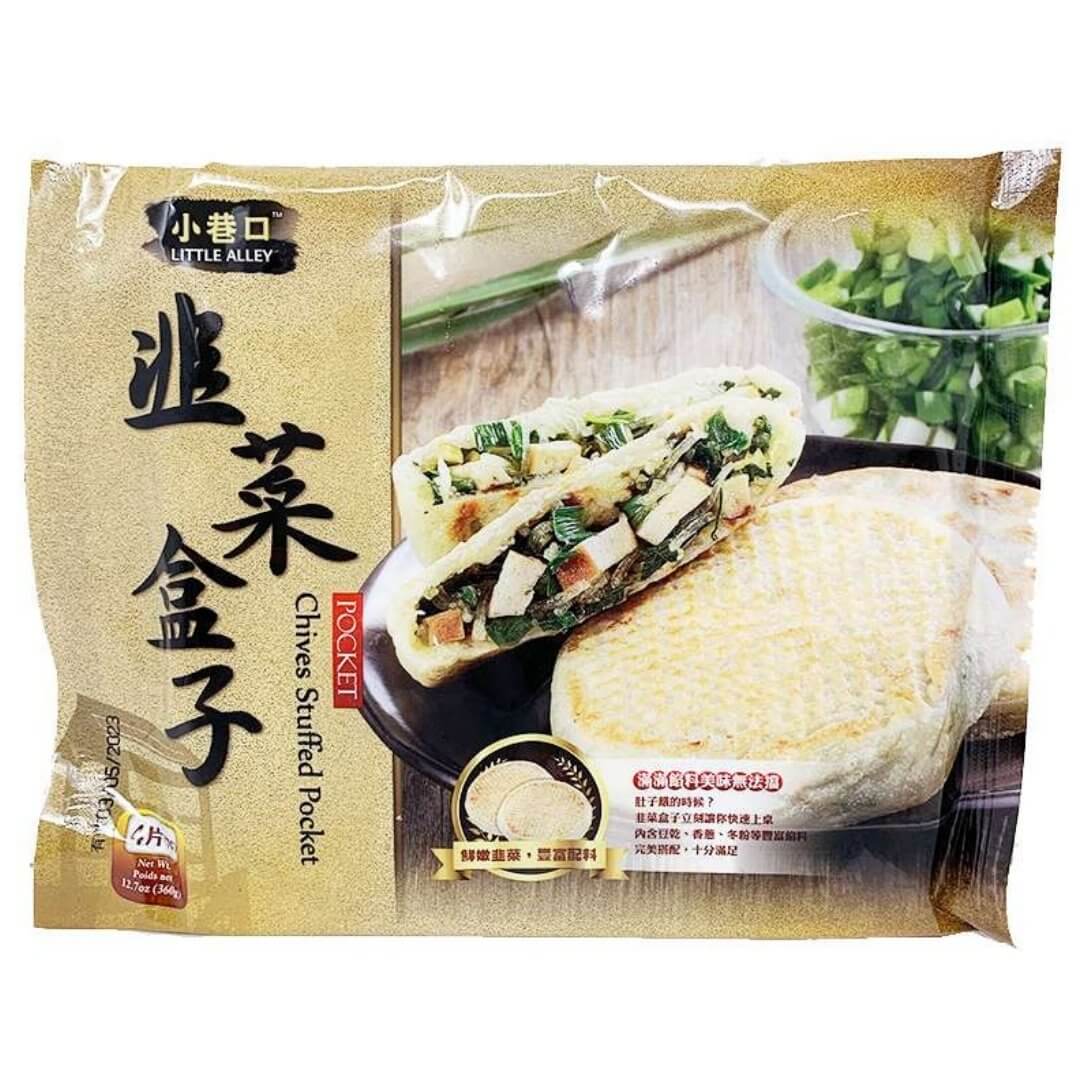 Little Alley Chives Stuffed Pockets