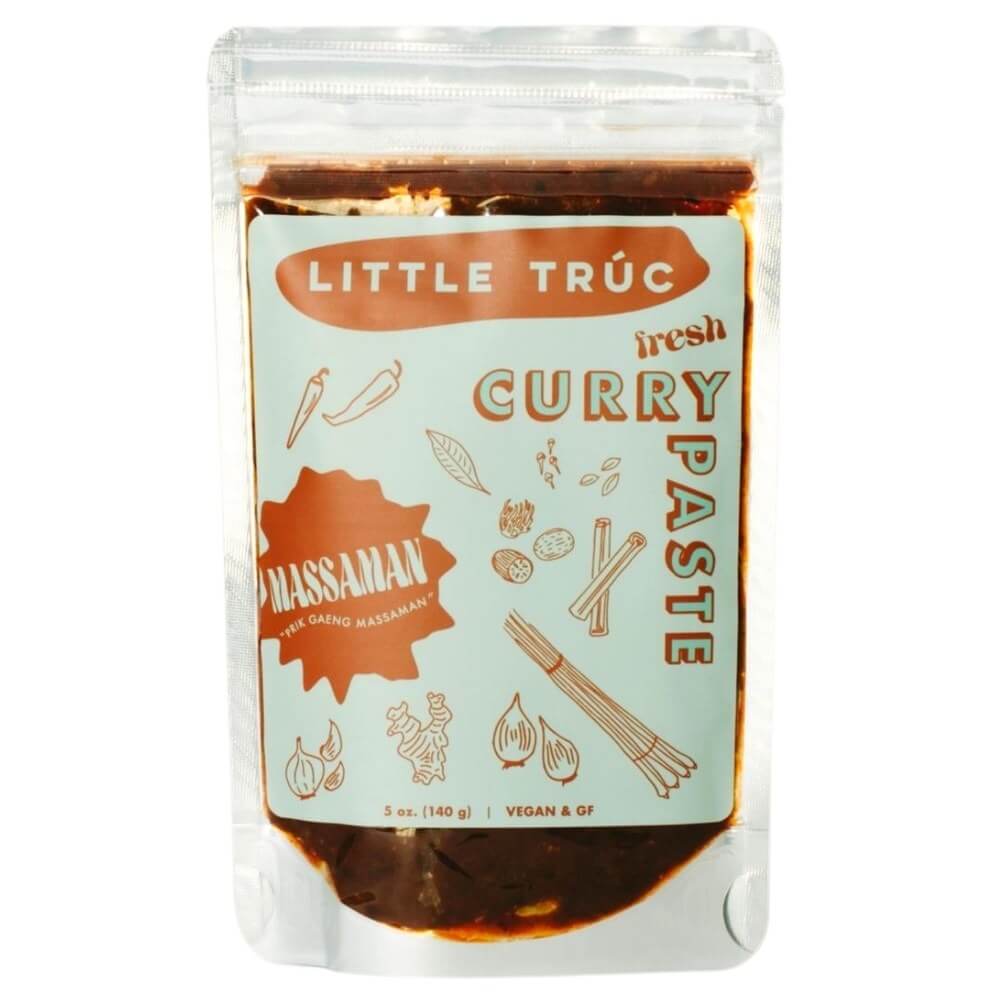 Little Truc Massaman Curry Paste
About this product
Roasted aromatics like garlic and shallots and heaps of toasted warm spices like cinnamon, mace, & cumin give Little Truc's Massaman Curry Paste a naturally sweet, smoky & complex flavor profile. 
Little Truc's curry pastes have a 60 day shelf life in the fridge. They will be shipped to you from frozen - if you choose to put them all directly into the fridge, please date them for 60 days from arrival. If you choose to store them in the freezer, please date them for 60 days as you move them to the fridge.
More details
About the brand
Ingredients
Fried shallots (shallots, soybean oil), lemongrass, garlic, dried chilies, organic lime juice, spices, salt.
Little Trúc began in 2017 as a food truck and caterer in Western Massachusetts making Southeast Asian food. In large part due to the pandemic, they began to offer some staples for customers to cook at home. Little Trúc use high quality raw ingredients in all products that were primarily sourced from small food businesses/wholesalers locally. Little Trúc foster an inclusive environment both within the walls of the kitchen and outside of them; donating & giving back to the communities.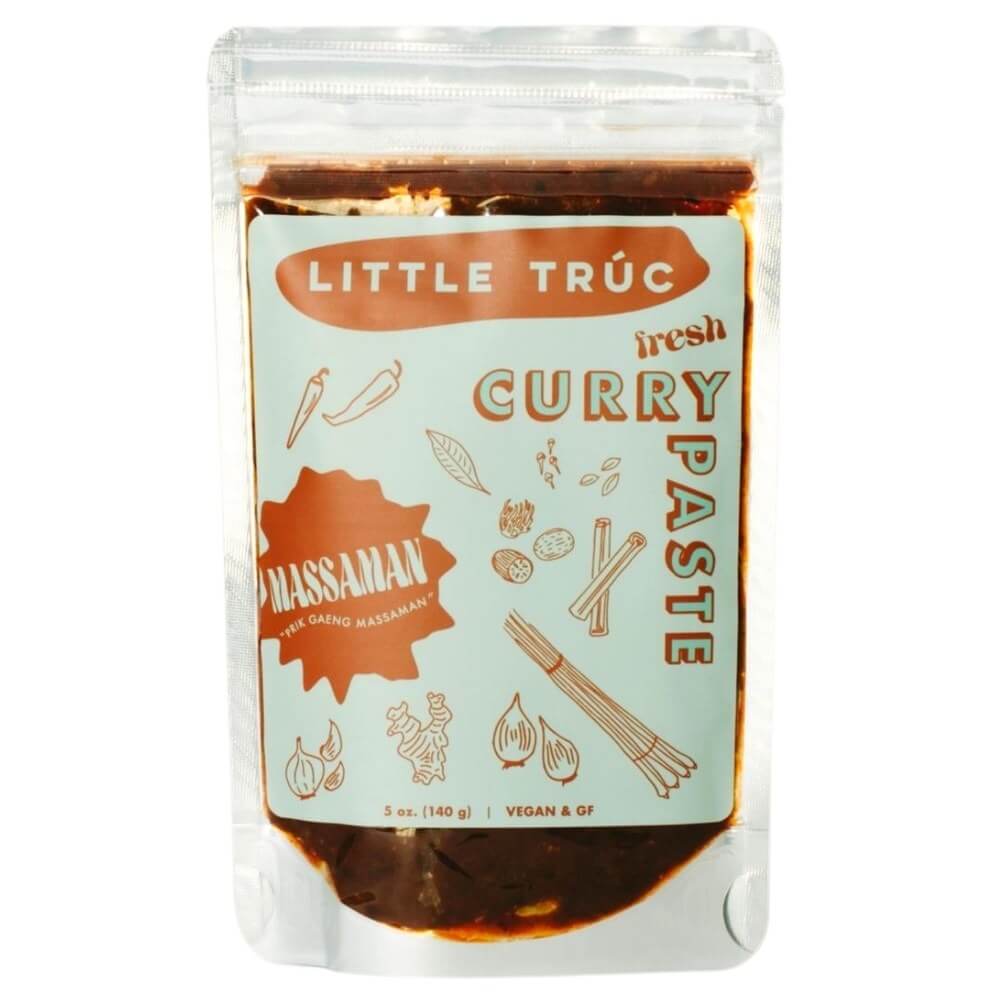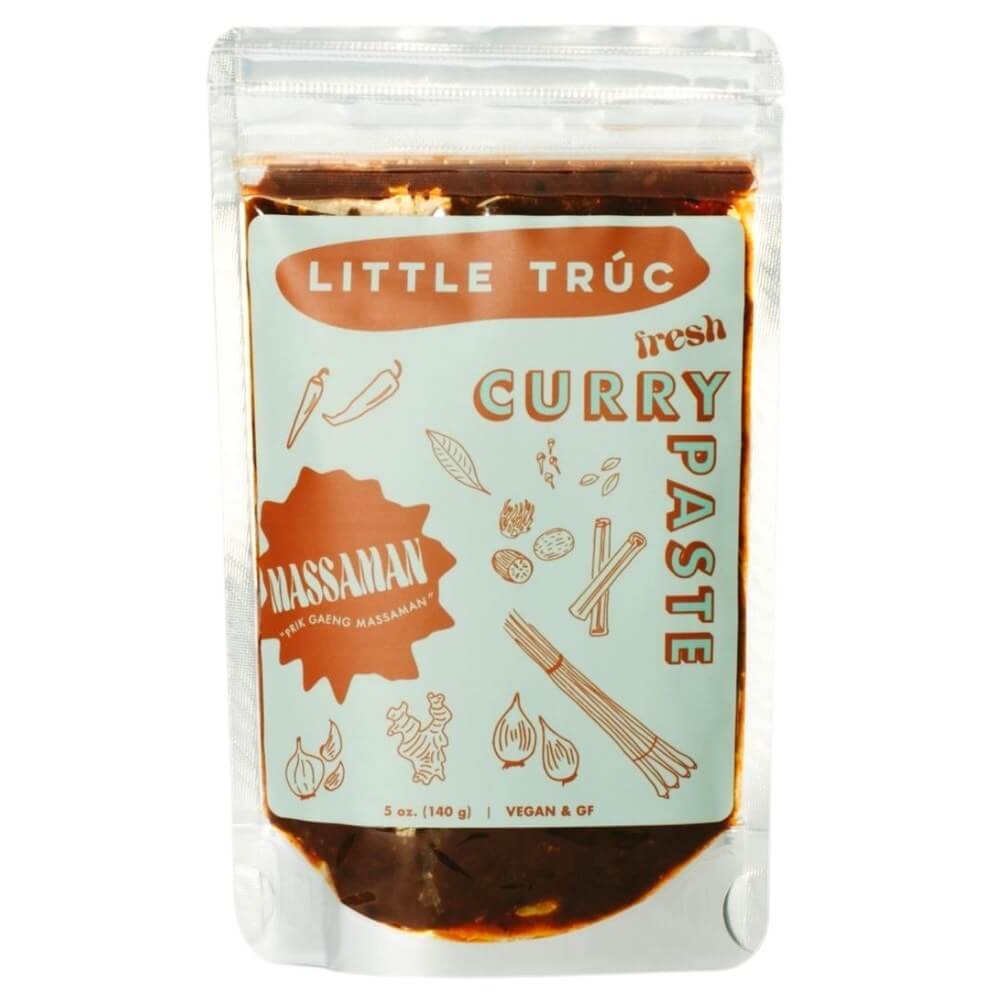 Little Truc Massaman Curry Paste