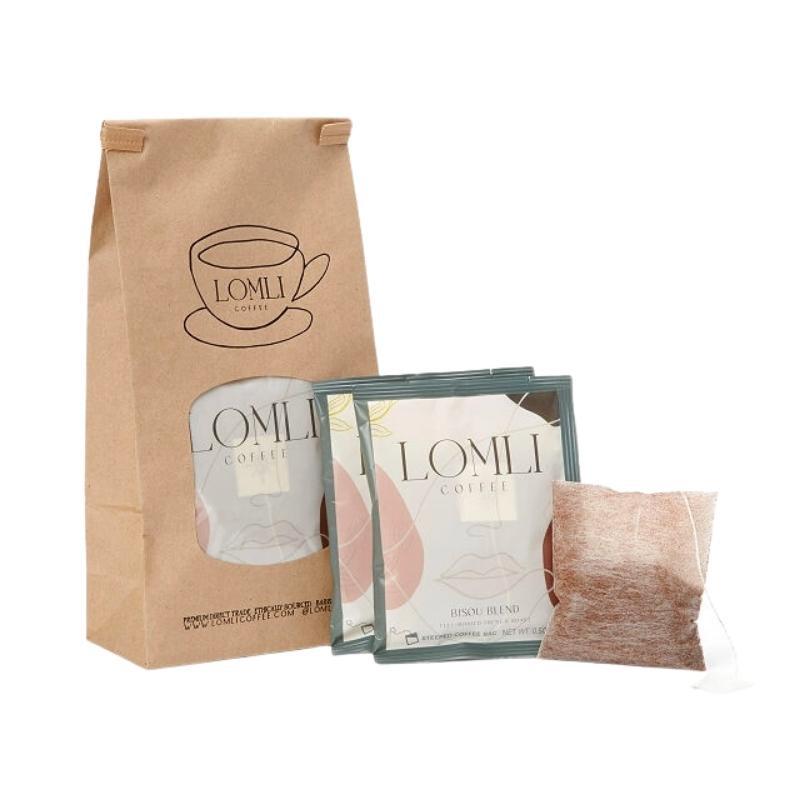 LOMLI 10-Pack Steeped Coffee Bags
$21.25
(
$25.00
)
|
10 x 0.5 oz
About this product
Look no further for the best smooth and strong coffee to drink at your convenience! LOMLI's Bisou Blend is a delectable full-bodied French Roast blend that will wake you up right at first tear. When you open up the bag, you'll instantly sense LOMLI is about to help you conquer the day. For a delicious at-home hot coffee moment, steep our coffee bag in your favorite coffee mug in water for approximately 3-5 minutes. And of course, the longer you have it in there, the stronger it will be!
More details
About the brand
Ingredients
Premium direct trade coffee.
LOMLI Coffee is an eco-friendly coffee brand and POC, woman-owned small business created by Donna Kim, an unabashed caffeine addict, entrepreneur, and former on-air trend expert and editor. Her love of coffee is unconditional. It was always there for her during those grueling 4AM call times, back to back meetings with no breaks, last-minute travel for work, and of course, tight deadlines when she had a major case of writer's block and coffee was the only thing that gave her the energy and inspiration to push through. While life has changed, Donna's love of coffee has not and it truly is, the love of her life. And she knows that it's the love of your life, too. Hence, the name. LOMLI stands for Love Of My Life Is...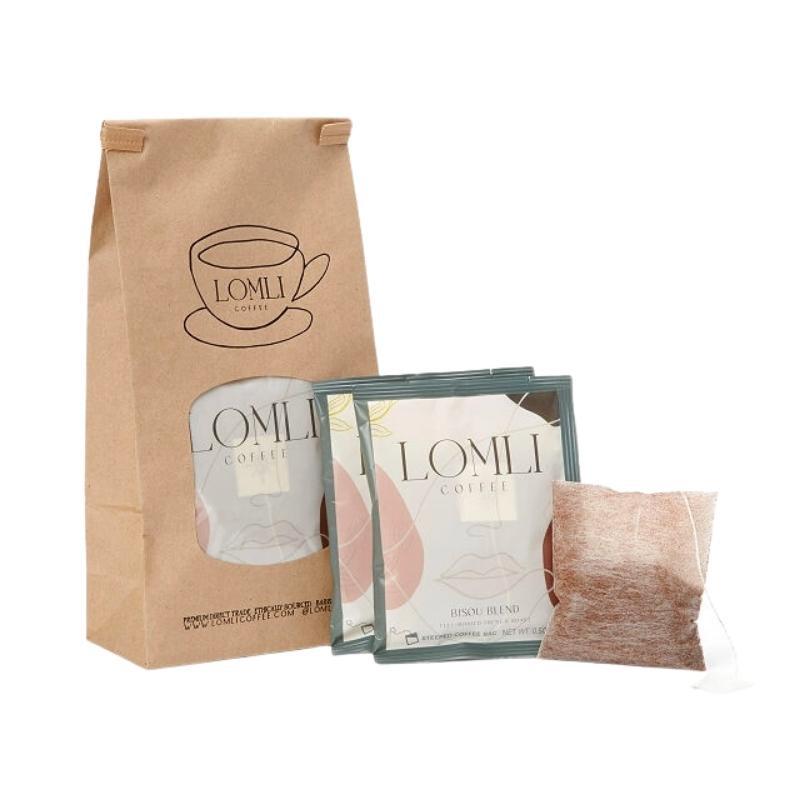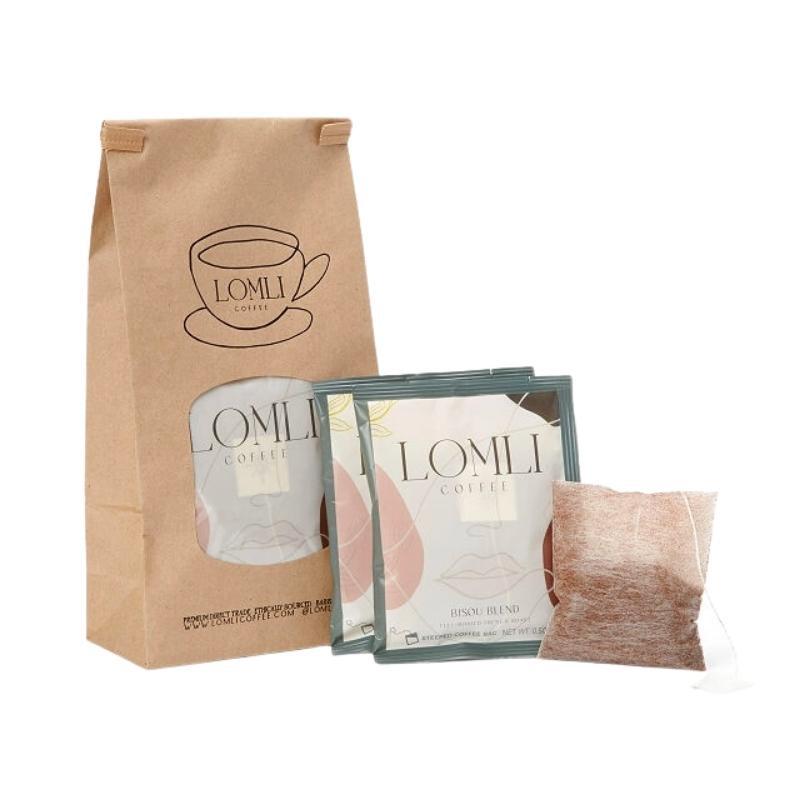 LOMLI 10-Pack Steeped Coffee Bags
$21.25
(
$25.00
)
|
10 x 0.5 oz