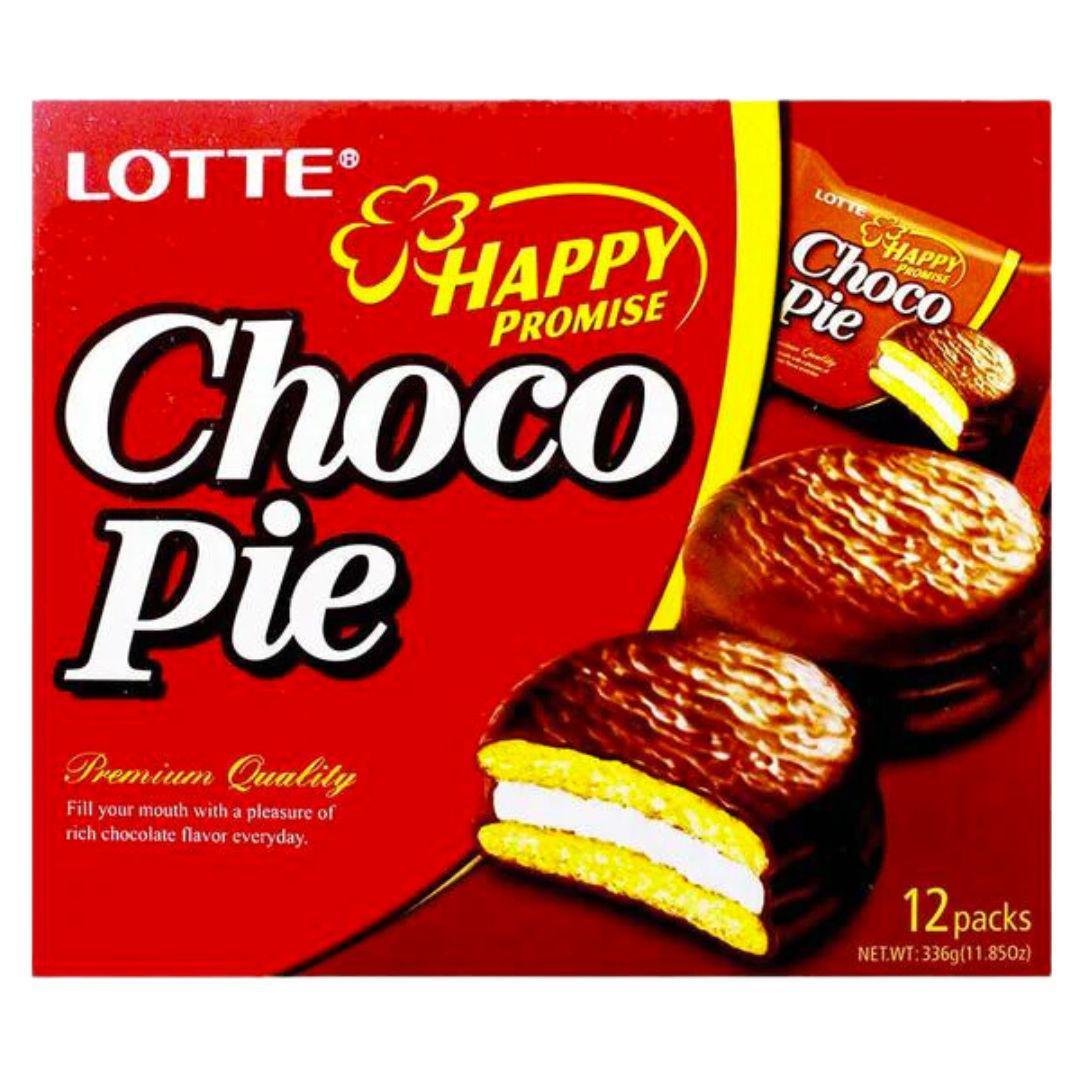 About this product
Lotte Choco Pie has a chewy marshmallow filling sandwiched between two fluffy biscuits, all covered in rich milk chocolate. Individually wrapped, easy to carry on the go.
More details
Wheat, milk, egg, soybean, peanut, tree nut (almond).
Wheat flour (27%), sugar (27%), corn starch syrup (16%), shortening (processed oil, palm oil, beef tallow, palm stearin oil, soy lecithin (E322, emulsifier), tocopherol), vegetable oil (processed oil, glycerin esters of fatty acids, tocopherol), mixed milk powder, cocoa mass, cocoa powder, d-sorbitol, glycerin, ethanol, liquid whole egg, lactose, glucose, torte (soybean oil, glycerin esters of fatty acid, propylene glycol esters of fatty acid, sucrose esters of fatty acid, water), gelatin, sodium bicarbonate (E500), ammonium bicarbonate (E503), salt, calcium phosphate, vanilla flavor, casein, vanillin, xanthan gum, diced peanuts, almond powder.