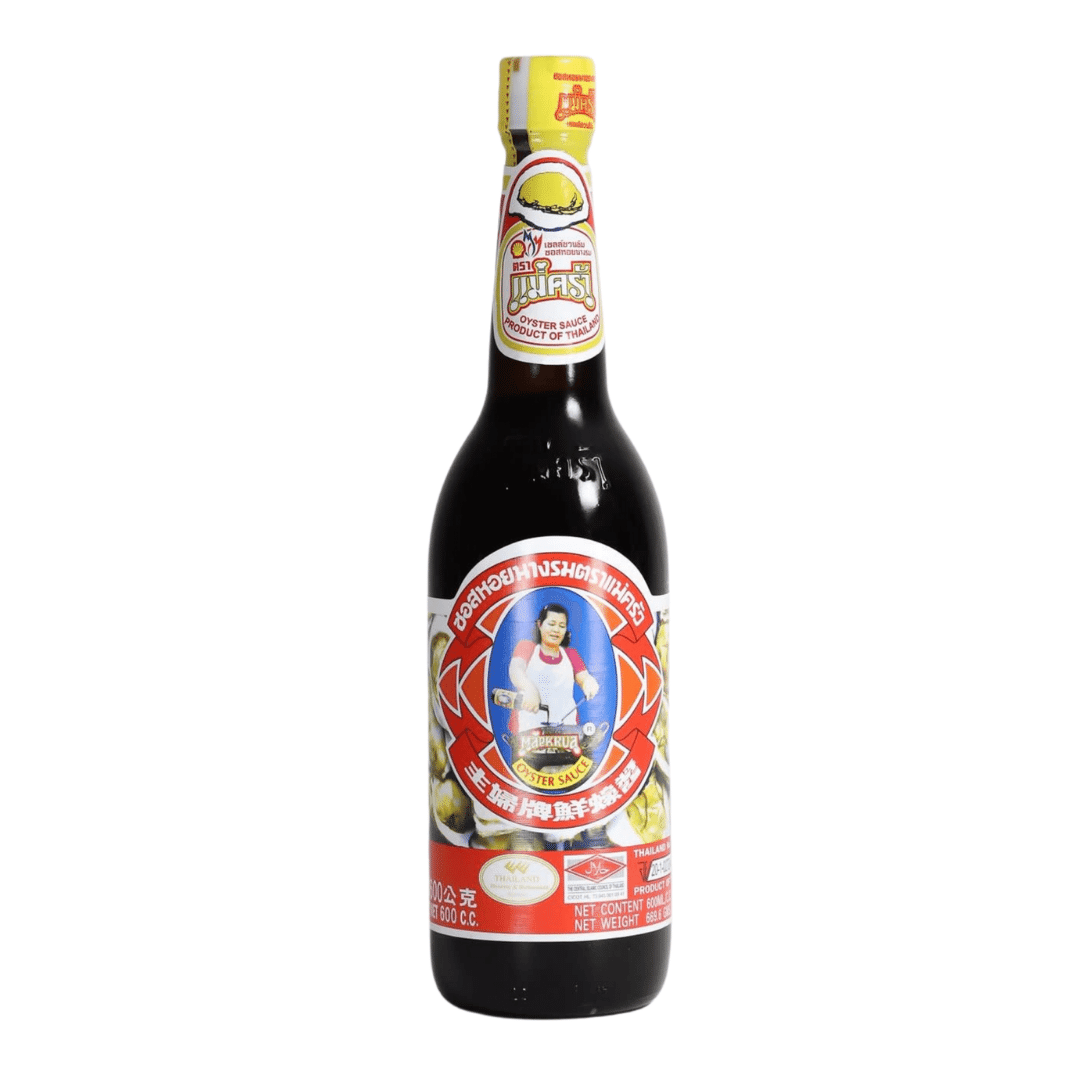 About this product
Mae Krua Oyster Sauce, unlike other oyster sauces, is made from actual oyster extract instead of imitation. It has an intense salty taste with a thick texture, and is a great marinade for steak, combined with some of our Tips Fish Sauce.
More details
Oyster, soybean and wheat flour.
Oyster extract, soy sauce (soybean, wheat flour, salt), water, sugar, salt (iodized salt), modified starch (thickener: e1414), corn starch, glucono-delta-lactone (acidity regulator: e575), sodium benzoate (preservative : e211).