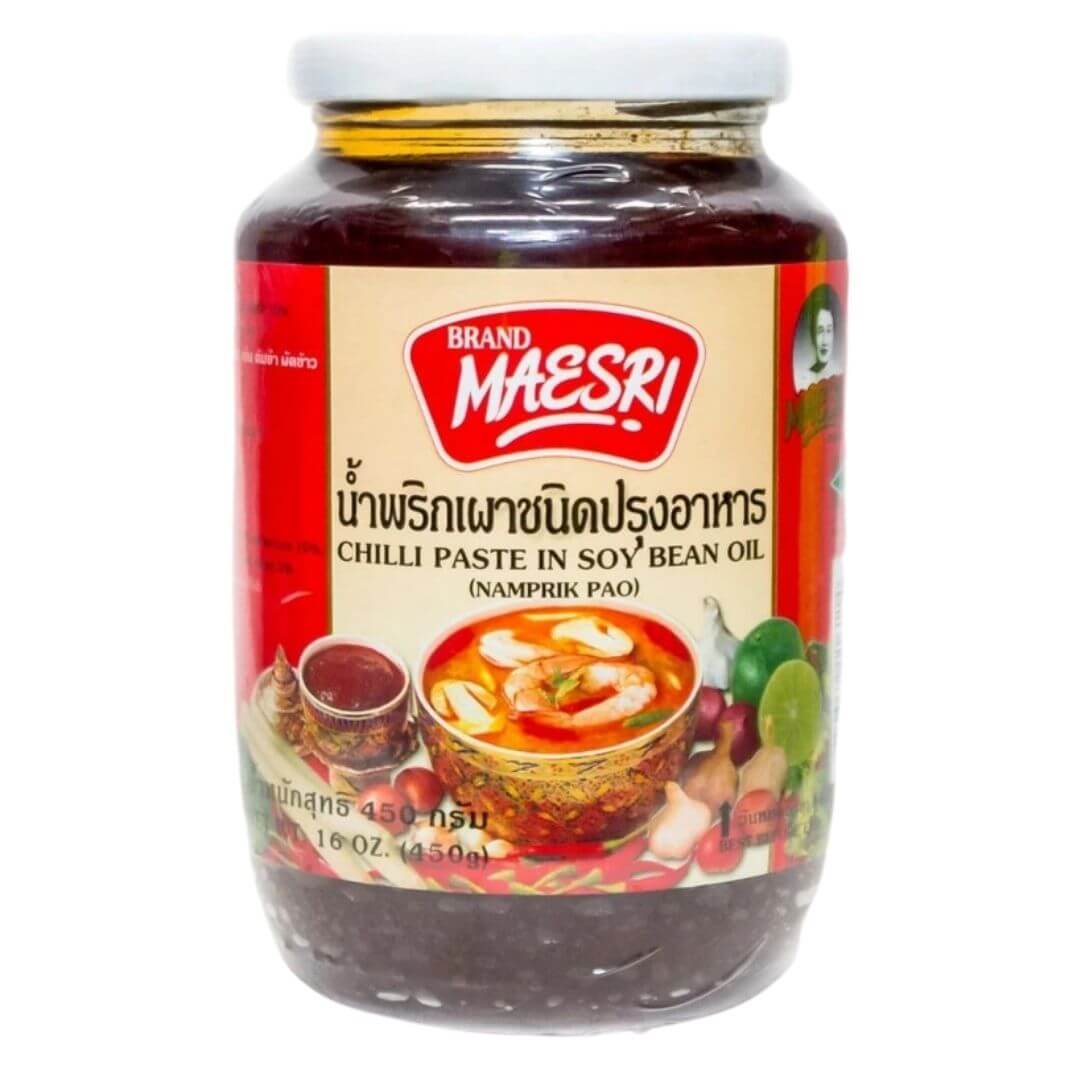 Maesri Nam Prik Pao (Chili Paste in Soybean Oil)
About this product
Nam Prik Pao, also known as chili paste in soy bean oil or Thai Chili Jam, includes fish and shrimp pastes. It pairs great with rice, marinade, or as a dipping sauce.
More details
Soy, anchovy and shrimp.
Sugar, soybean oil, garlic, shallot, dried chilli, tamarind, fish sauce (anchovy extract, salt, sugar), salt, dried shrimp.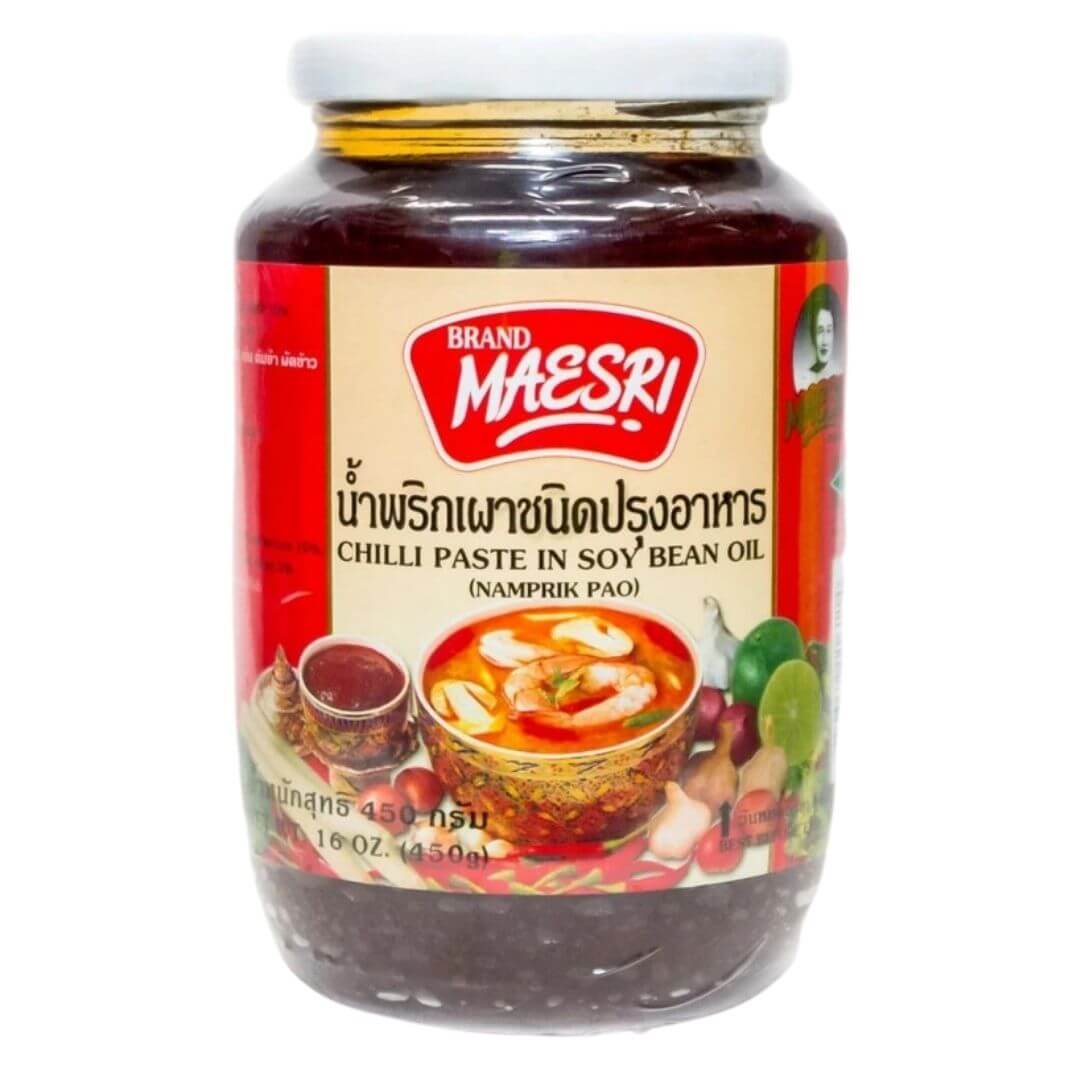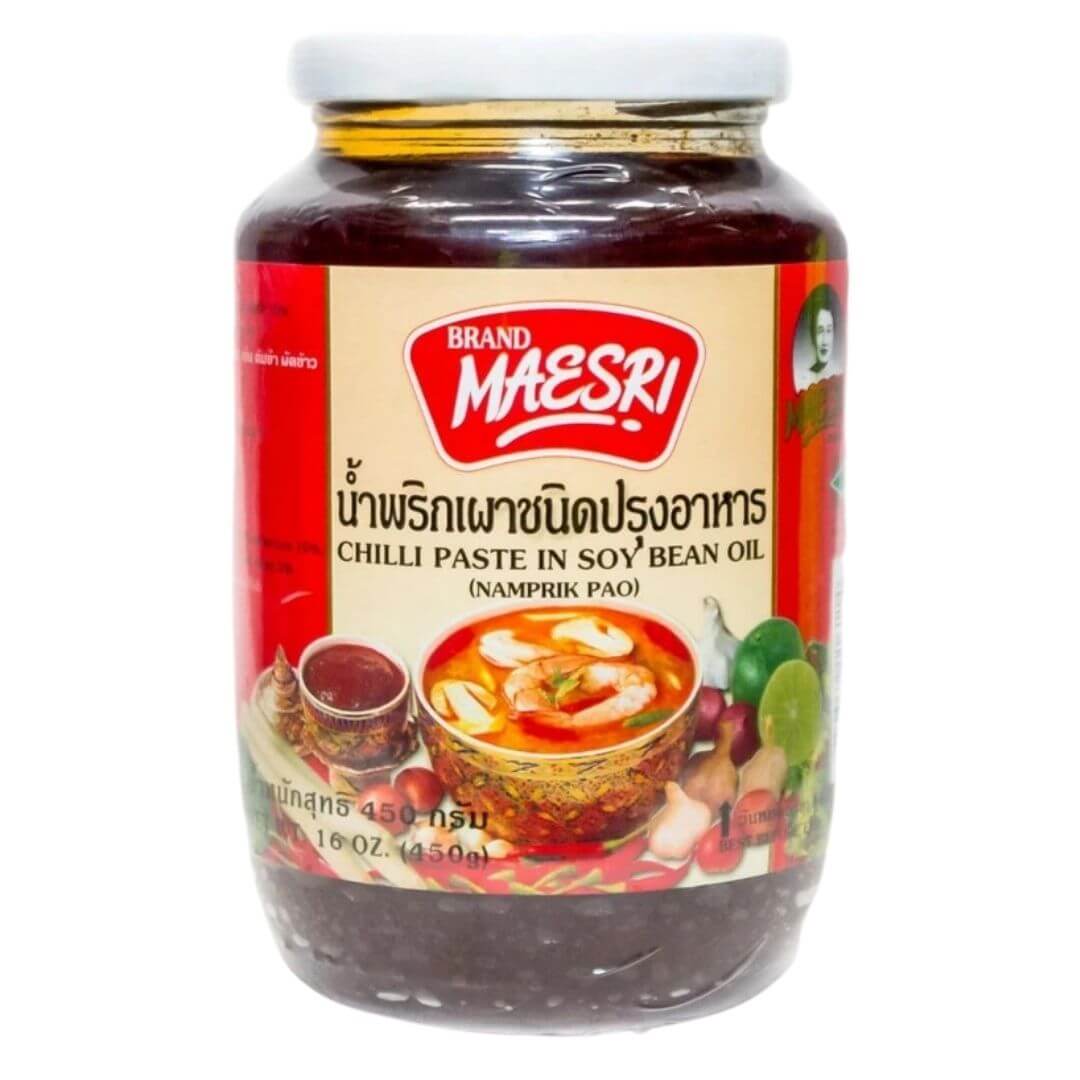 Maesri Nam Prik Pao (Chili Paste in Soybean Oil)