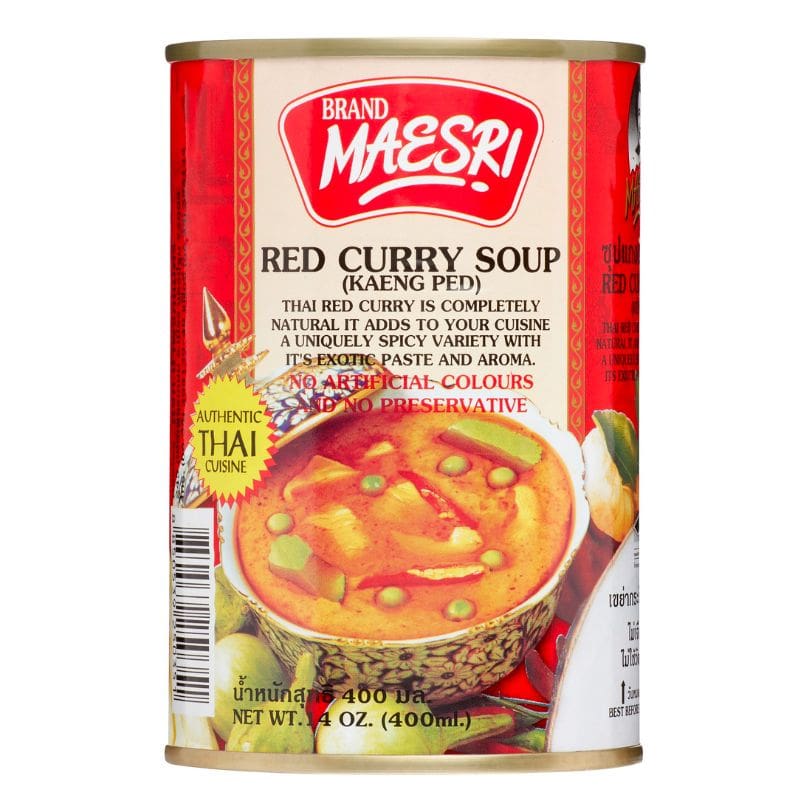 About this product
This spicy Maesri Red Curry Soup wakes up your taste buds with its bold flavor and is packed with the essence of turmeric, lemongrass, curry powder, bay leaves, and other herbs and spices.
The creamy recipe features coconut milk, dried chilis, garlic, shallots, lemongrass, bamboo shoots and a host of exotic spices. Shake the can, pour the contents into a small pot or bowl and heat it to the desired temperature. The aromatic Thai soup makes an invigorating meal for one or you can serve it in smaller cups as part of a large family meal.
More details
Coconut.
Coconut milk, bamboo shoots, dried red chilies, garlic, shallot, lemongrass, salt, sugar, soybean oil, galangal, sweet basil leaves, spices, coriander seeds, cumin, cadamom), kaffir lime.