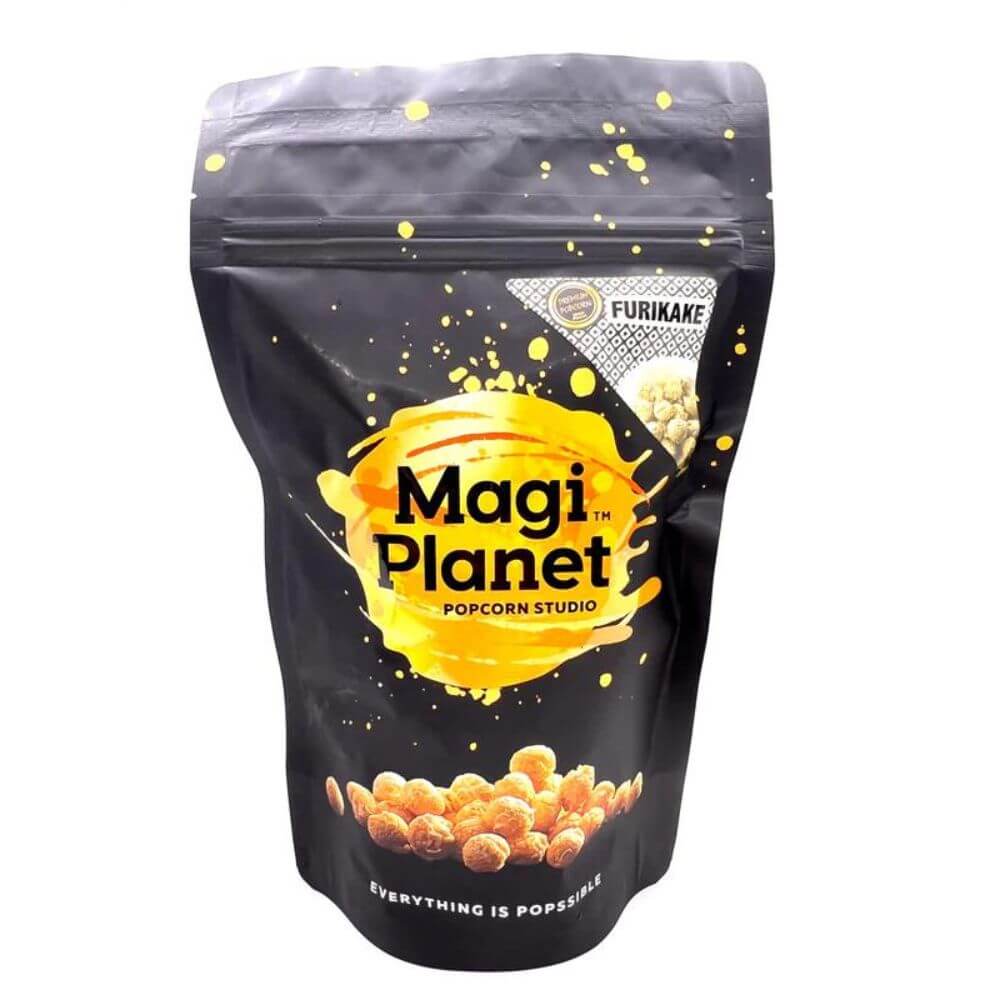 Magi Planet Classic Taiwanese Popcorn, Furikake Flavor
About this product
Furikake flavor (Japanese seasoning). Originated in Taiwan, Magi Planet is a popular popcorn brand creating better-for-you popcorn snacks in a variety of classic and unique flavors!
Other Varieties
More details
About the brand
Ingredients
Sugar (sugar, glucose, trehalose), corn kernel (non-GMO), palm oil, seaweed seasoning powder (maltodextrin, seaweed powder, salt, yeast extract, green tea powder (green tea, brilliant blue FCF, tartrazine)).
Magi Planet is one of Taiwan's leading gourmet popcorn brand which has made its presence in Singapore since 2012. Specially hand-crafted using only the finest ingredients, Magi Planet's repertoire of gourmet popcorn never fails to achieve the perfect balance between tastiness and trendiness.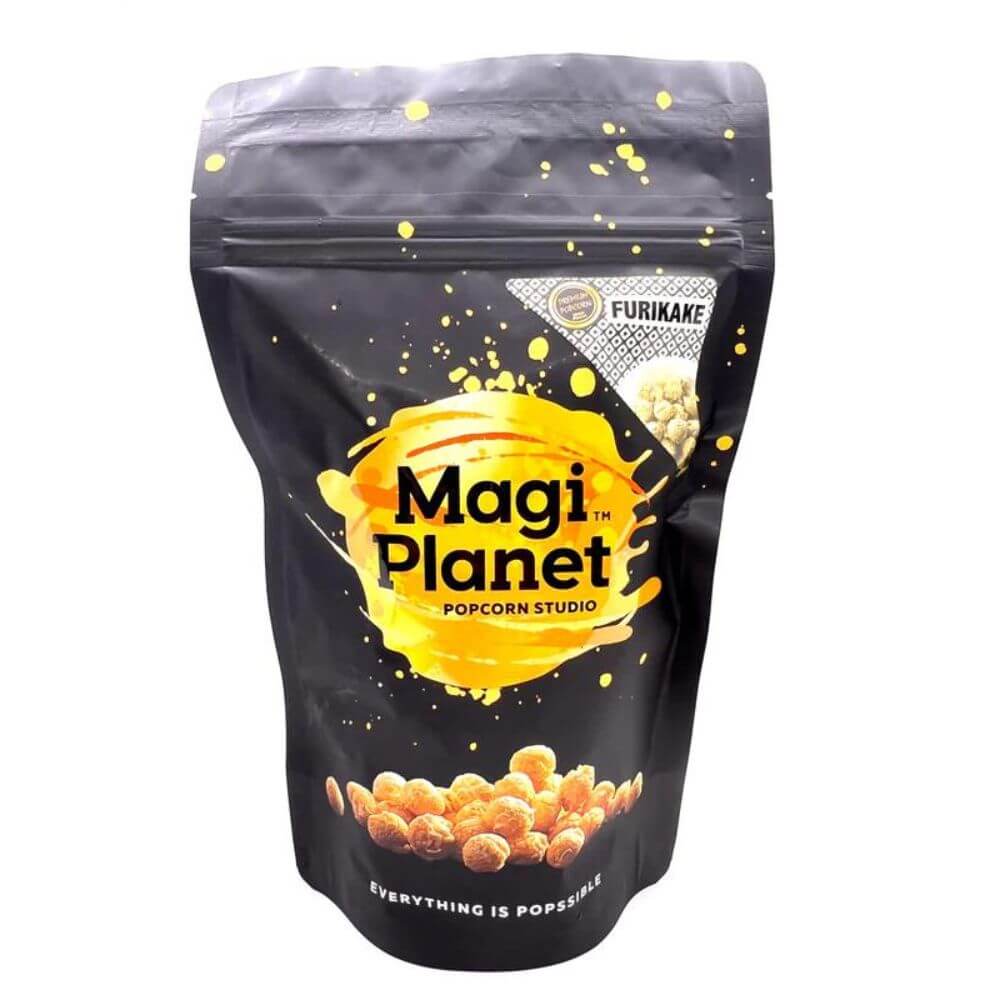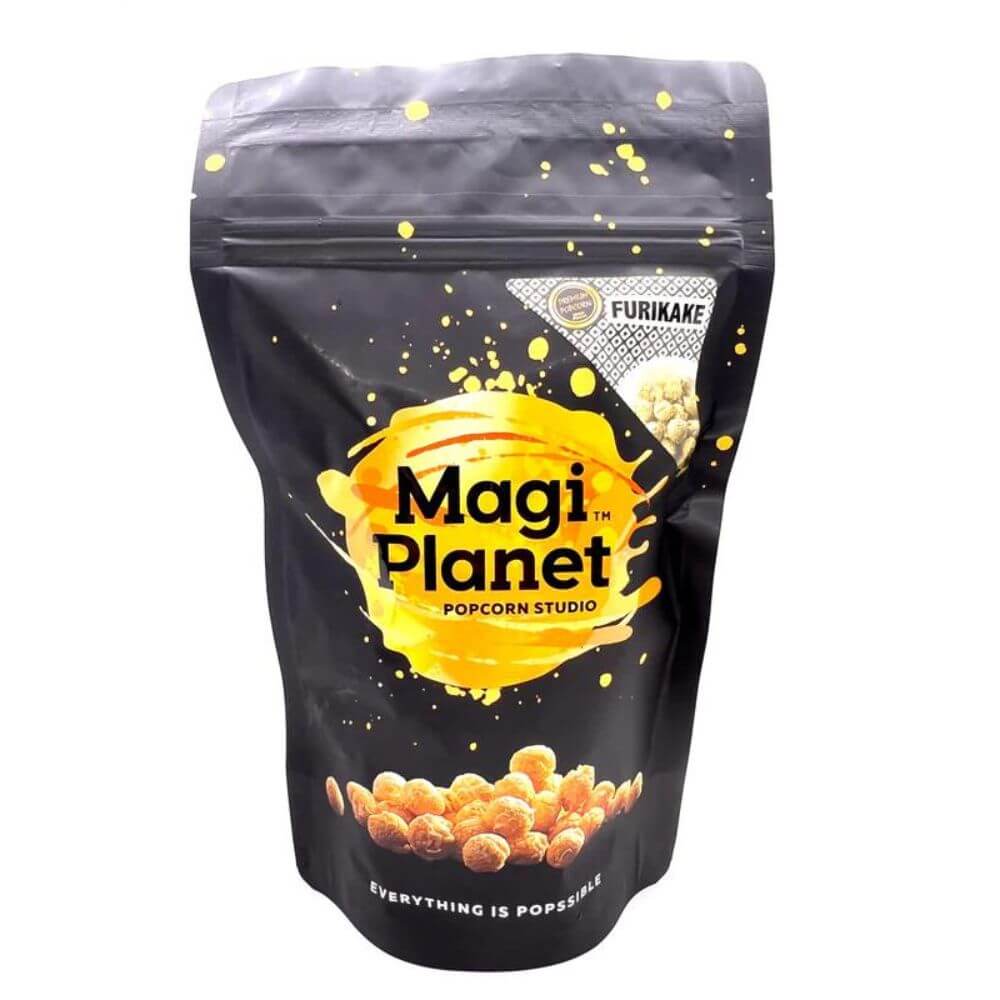 Magi Planet Classic Taiwanese Popcorn, Furikake Flavor