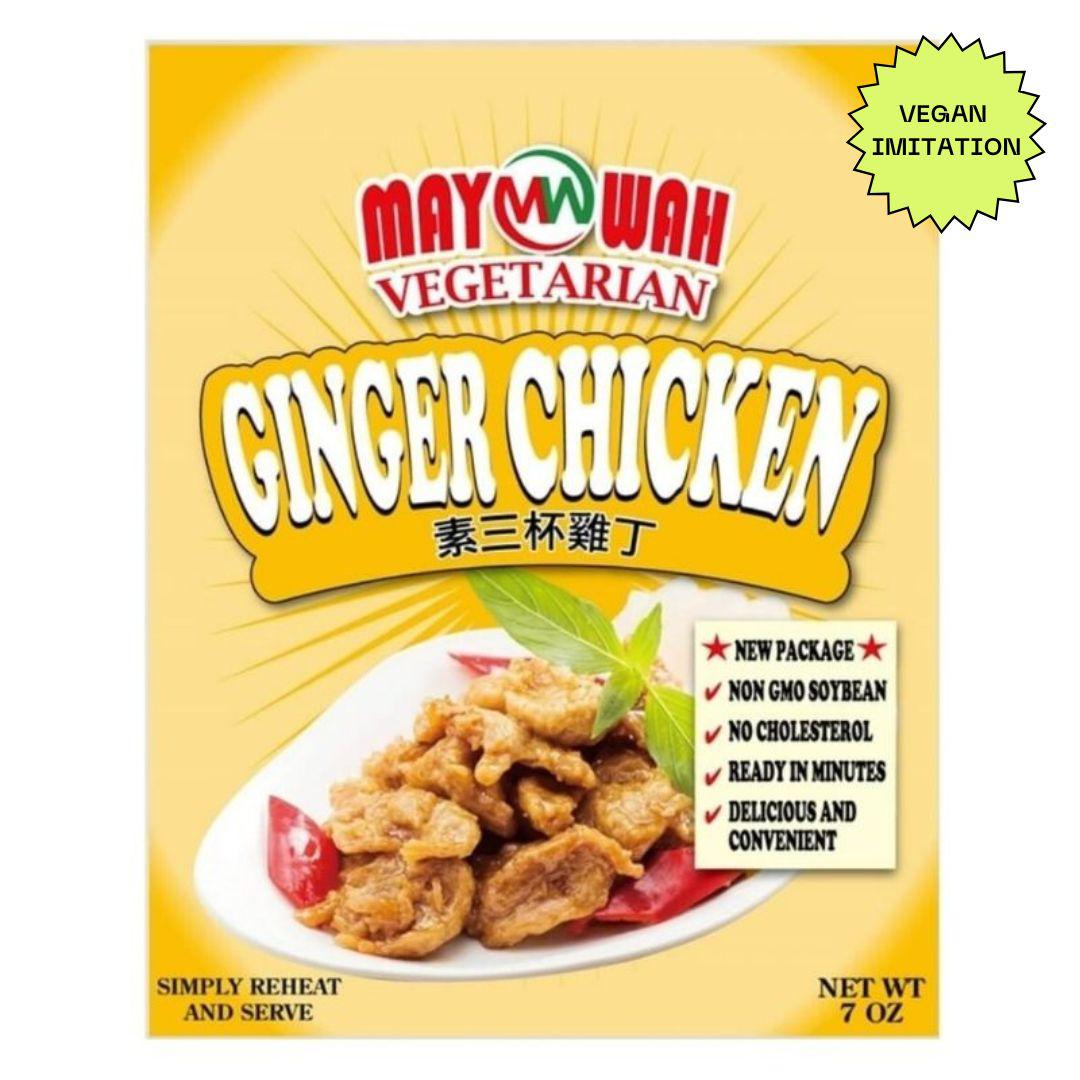 May Wah Vegan Ginger "Chicken"
About this product
Made from soybean protein, May Wah Vegan Ginger Chicken is a replica of a perfect ginger chicken you find at a nice Asian restaurant. Eat it with some sliced paprika on the side to have a perfect, well-balanced meal.
Other Varieties
More details
Soybean, wheat.
Water, textured soybean protein (soybean protein, wheat protein, wheat starch, calcium carbonate, calcium sulfate), maltose, soybean oil, soy sauce (water, soybean, wheat, salt), sesame oil, ginger, isolated soybean protein, raw cane sugar, modified tapioca starch, chili, corn starch, mirin, less than 0.5% of vinegar, flavoring agents (I+G, glycine, DL-alanine), vegan flavor, trehalose, salt, basil flavor, transglutaminase, yeast extract, crystallized glucose, white pepper powder, xanthan gum.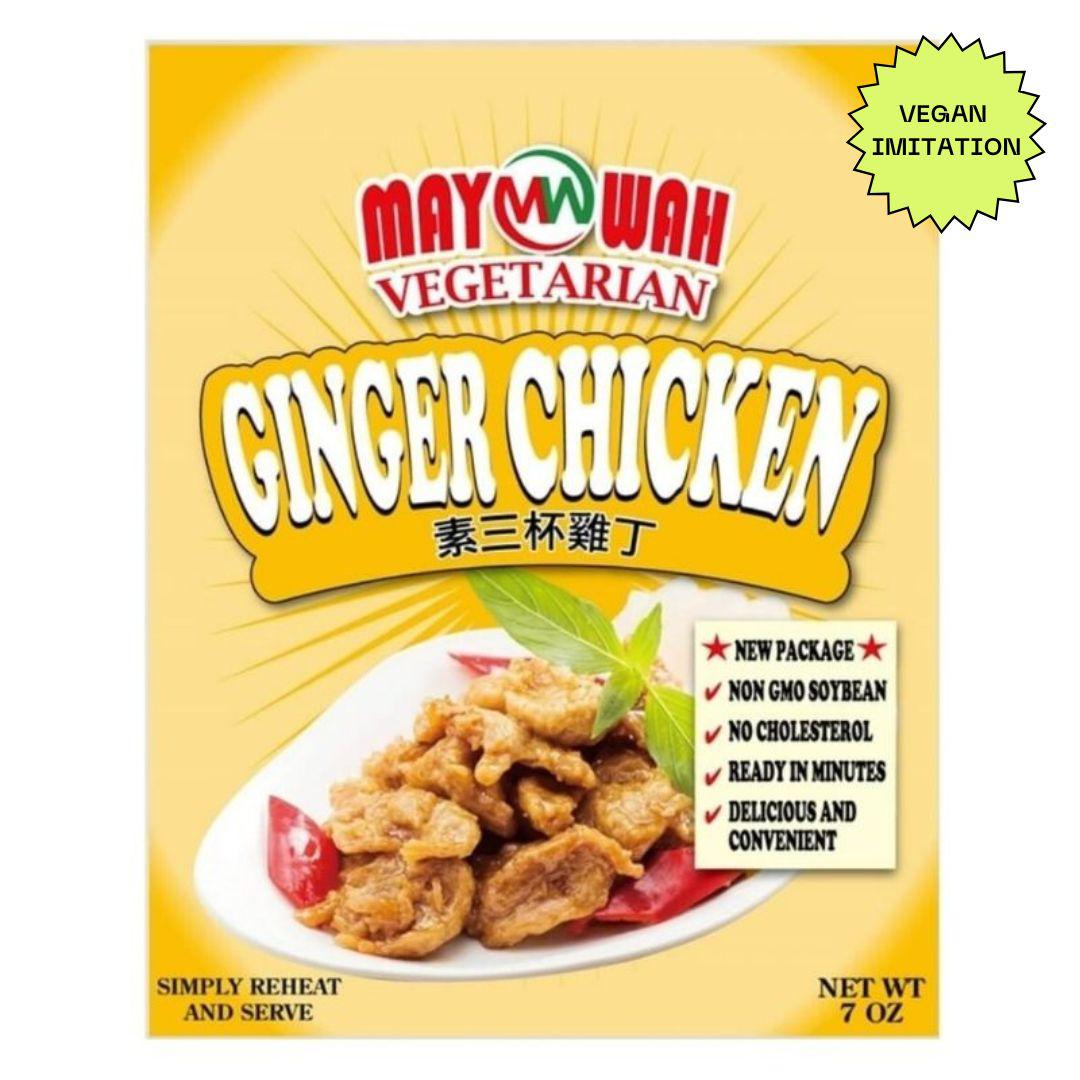 May Wah Vegan Ginger "Chicken"