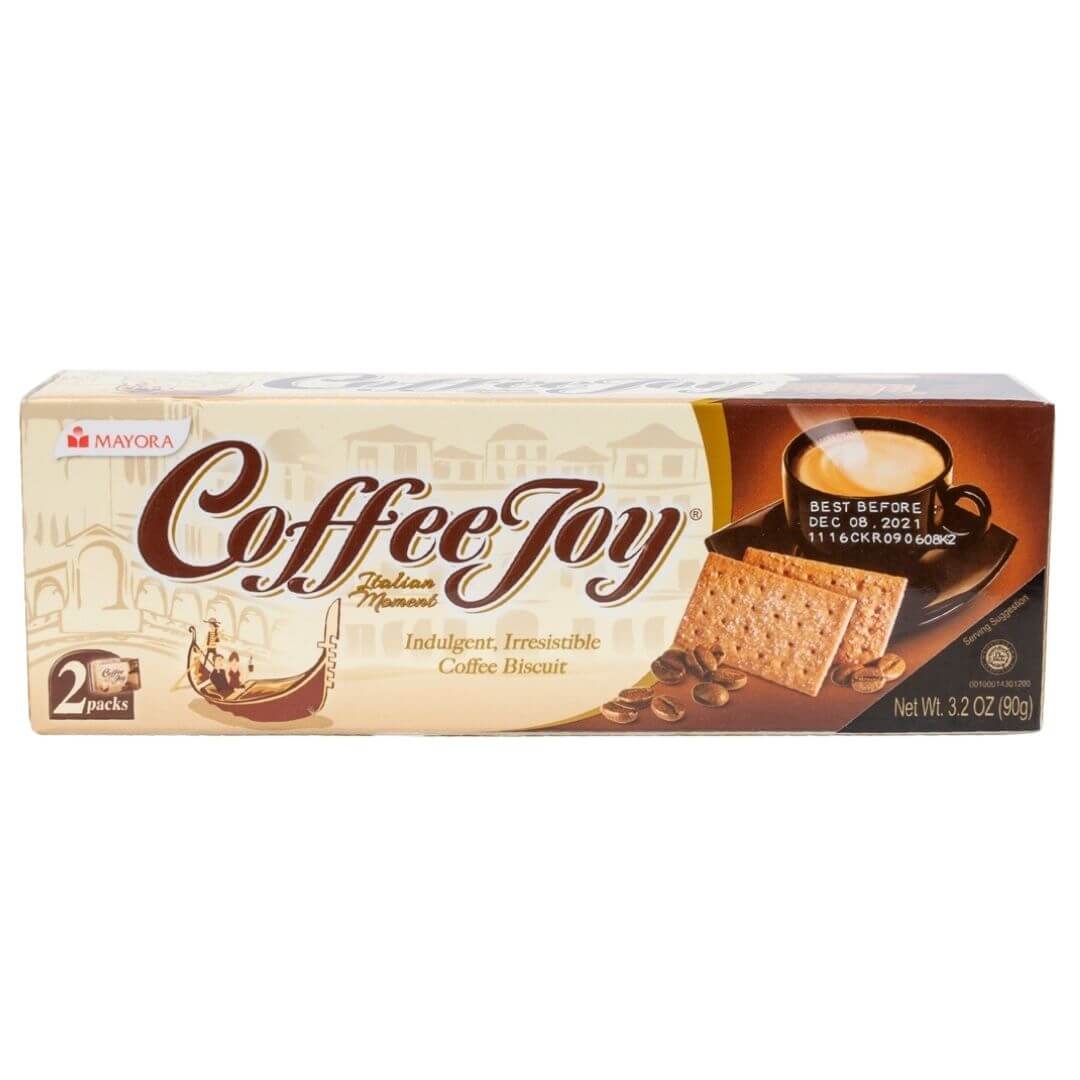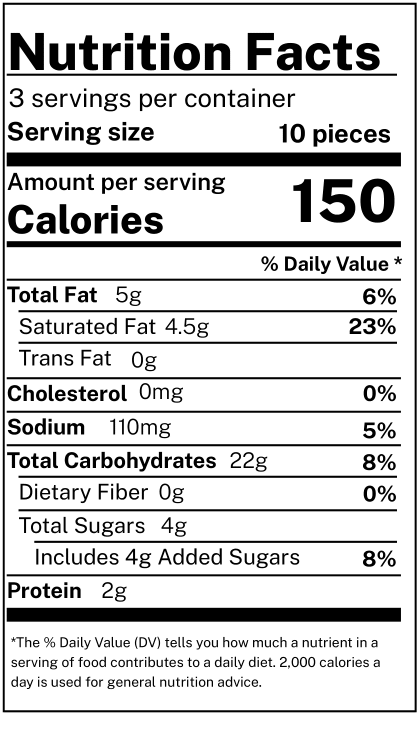 Mayora Coffee Joy Biscuits
About this product
Mayora Coffee Joy Biscuits are thin, crispy cookies that are made with real coffee to add a punch of strong coffee flavor. Delicious when paired with Kopiko coffee for an Indonesian coffee experience!
More details
Wheat, milk and coconut.
Wheat flour, sugar, shortening 9palm contain antioxidant bha), glucose, coconut oil, milk fat, milk powder, coffee, leavening agent (ammonium and sodium bicarbonate), yeast, salt, caramel color, artificial coffee flavor.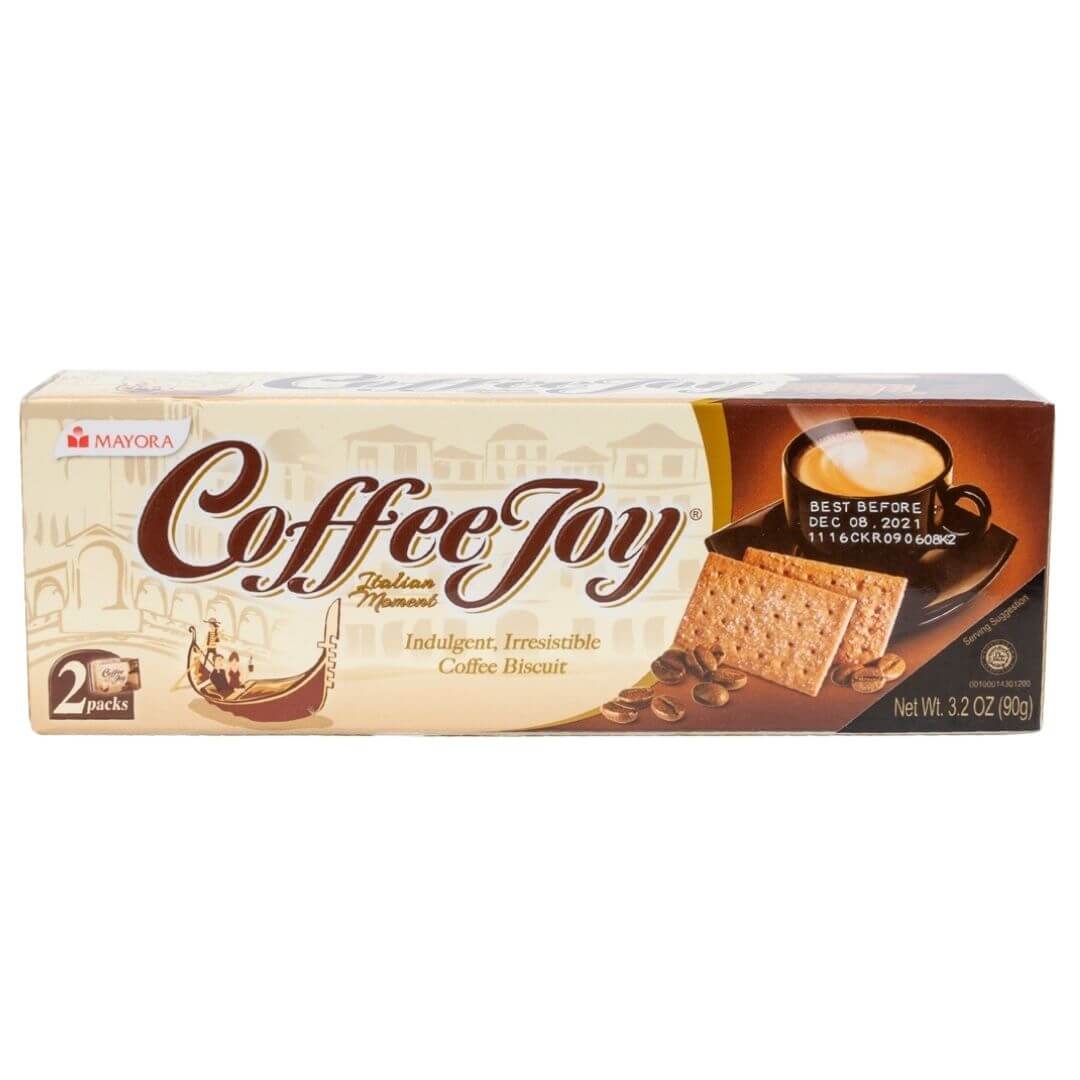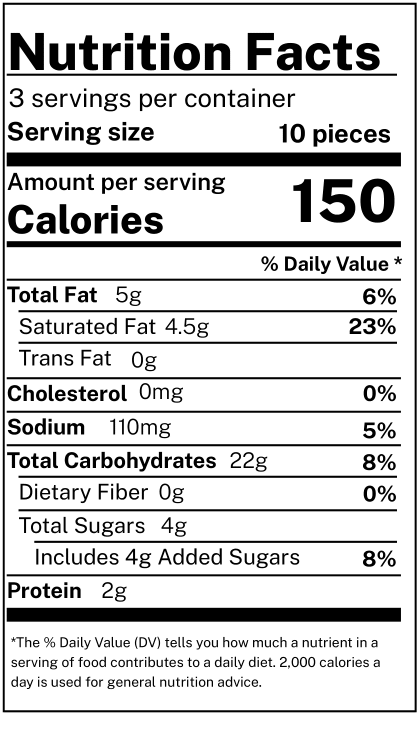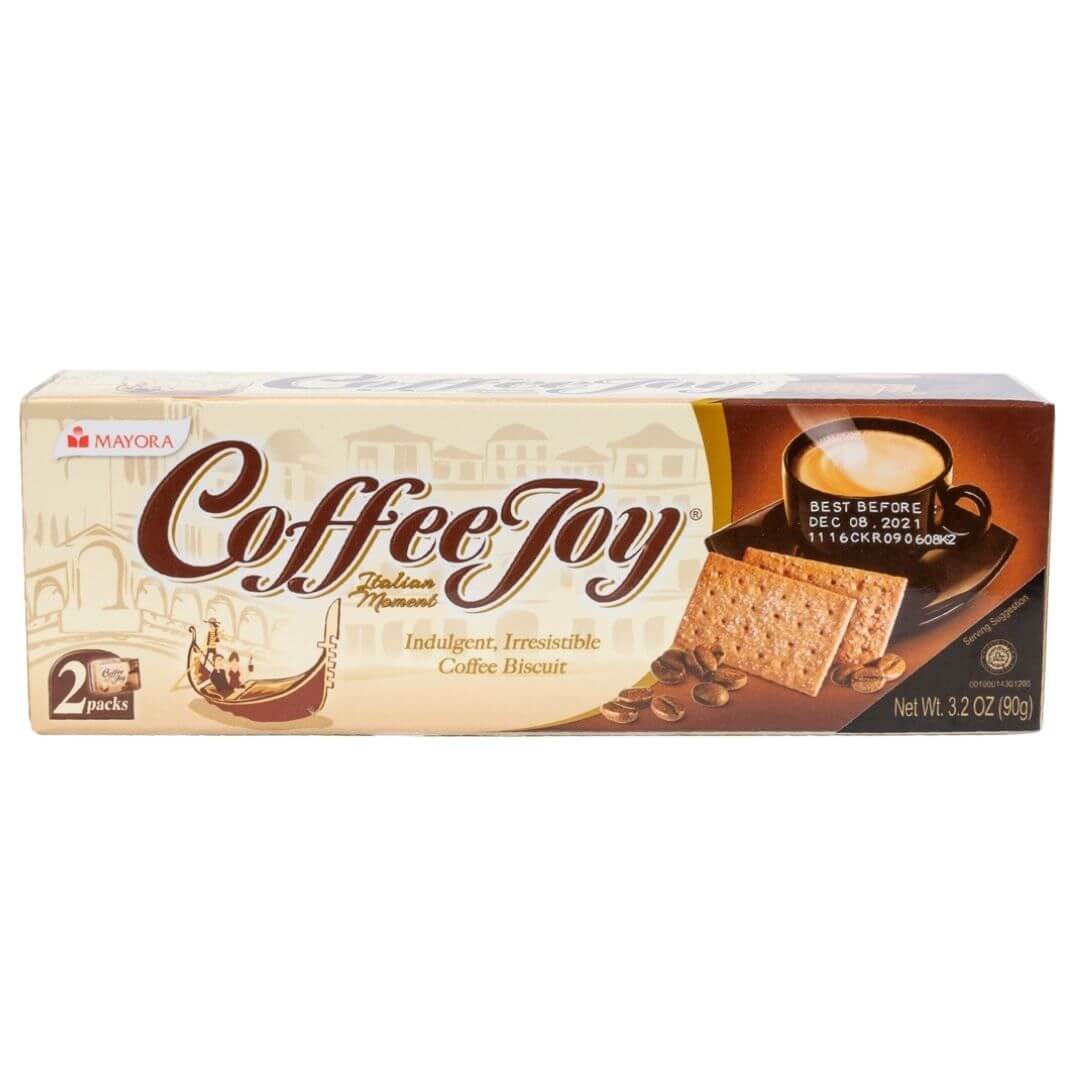 Mayora Coffee Joy Biscuits