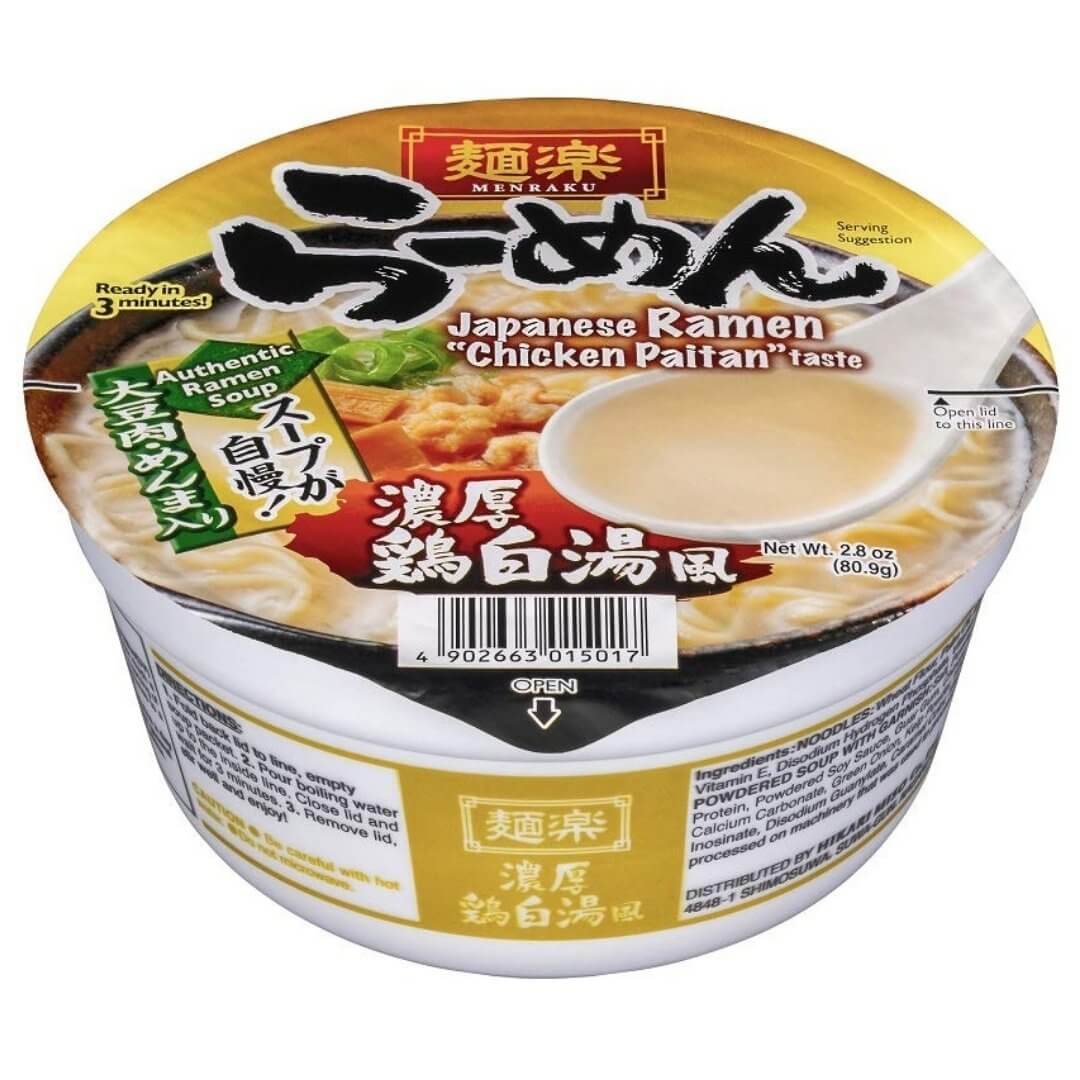 Menraku Chicken Ramen Paitain
About this product
Menraku Chicken Ramen Paitain features a rich, dense chicken-based broth cooked with bamboo shoots and onions. Slightly sweet and creamy, it offers a ramen taste found in high end Japanese restaurants. Ready in 3 minutes, so perfect for a quick lunch or on the go.
More details
Soybeans, wheat, bonito, sardine.
Noodles: wheat flour, palm oil, modified tapioca starch, salt, sodium carbonate, dextrin, potassium carbonate, vitamin e, disodium hydrogen phosphate, vitamin b2, sodium pyrophosphate, sodium metaphosphate. powdered soup with garnish: salt, powdered palm oil, monosodium glutamate, sugar, soy protein, hydrolyzed corn protein, powdered soy sauce, guar gum, chinese bamboo shoots, onion powder, fish sauce powder, vegetable powder, calcium carbonate, green onion, kelp powder, white pepper, chinese cabbage extract powder, fermented seasoning, disodium inosinate, disodium guanylate, caramel color, vitamin e.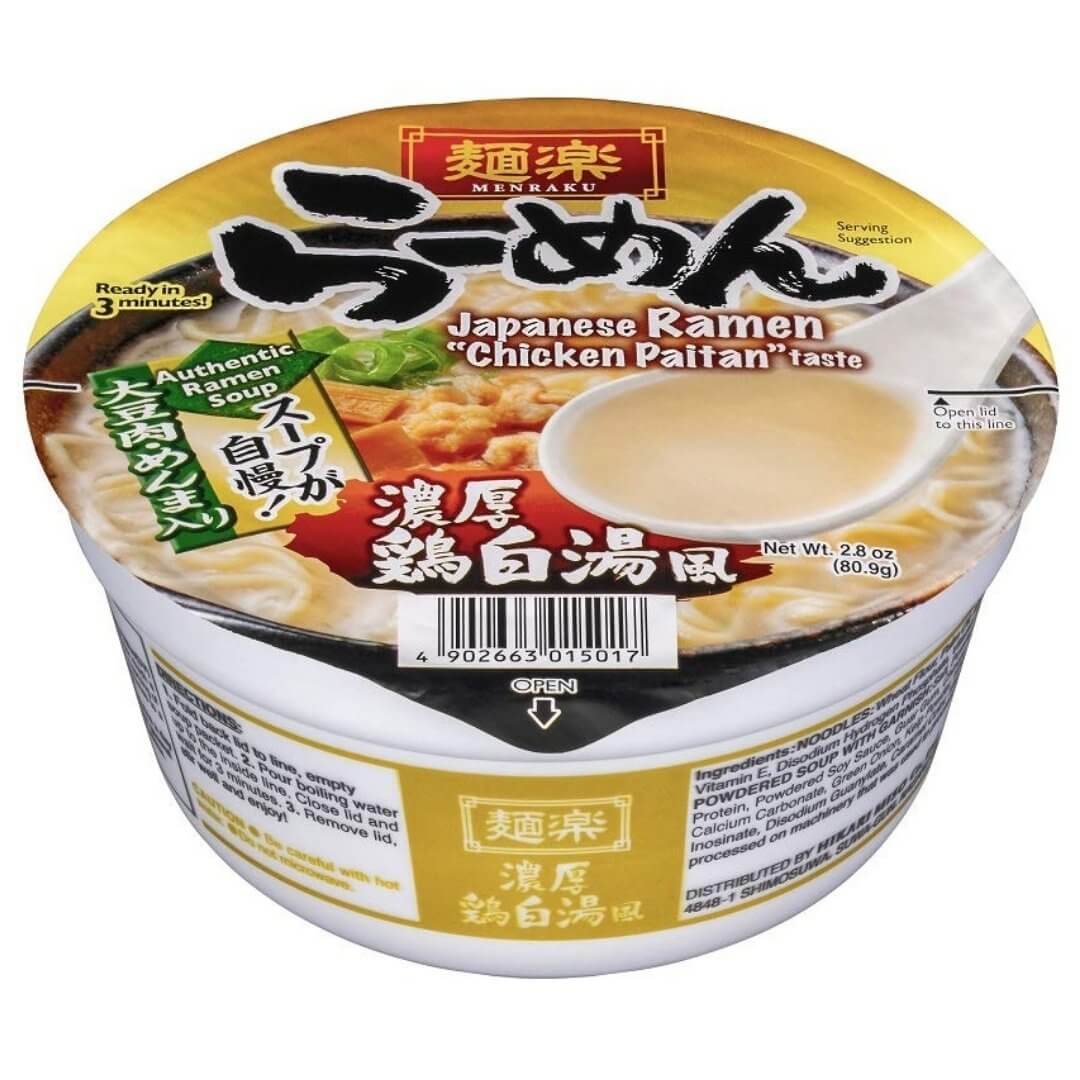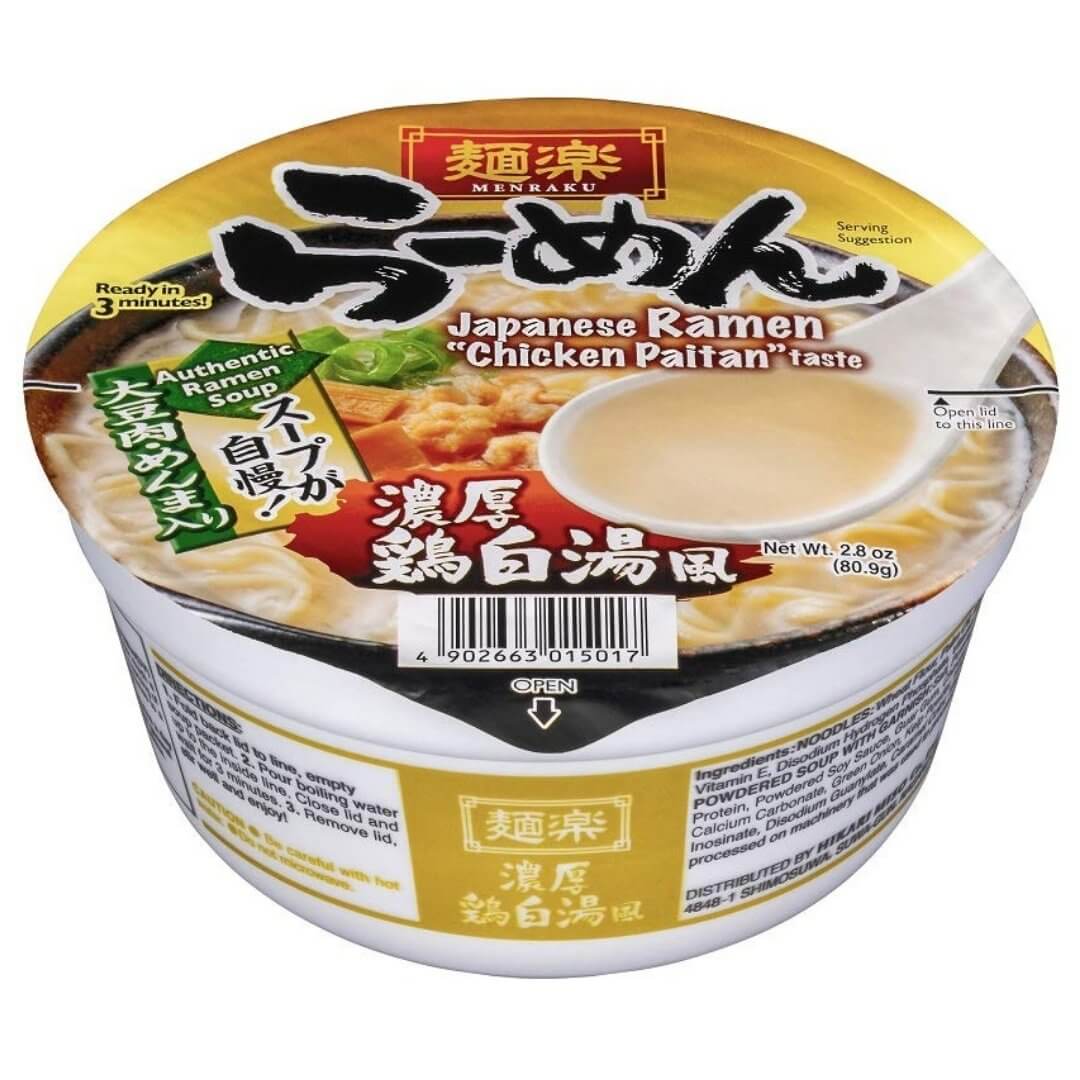 Menraku Chicken Ramen Paitain