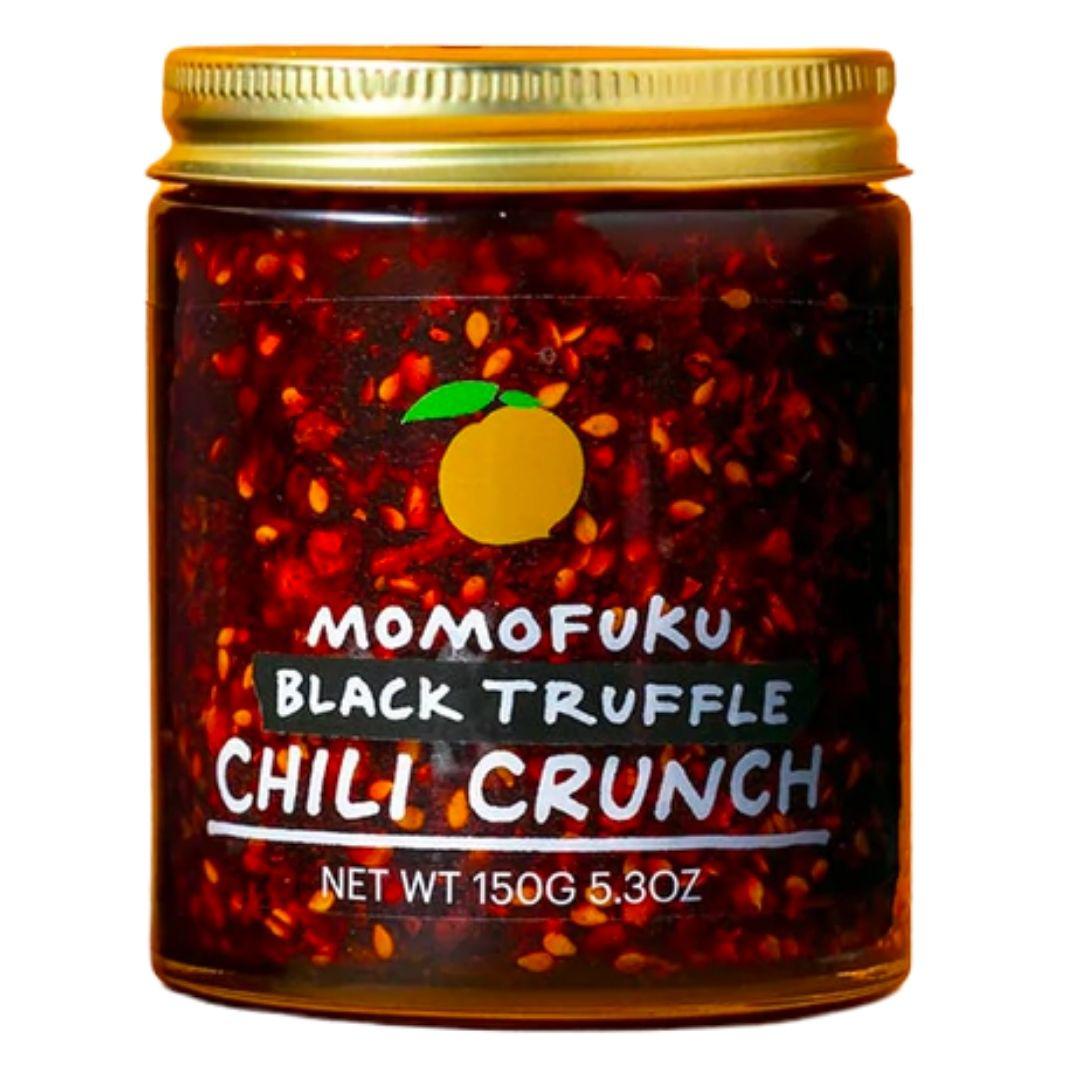 Momofuku Black Truffle Chili Crunch
About this product
Black Truffle Chili Crunch marries the smoky-sweet flavor of Chili Crunch with the deep, earthy flavor of black truffles.
Developed by David Chang and the Momofuku Culinary Lab, Black Truffle Chili Crunch is packed with the same umami-rich ingredients we use in our restaurants.
You can taste the difference. Unlike truffle hot sauces, Momofuku's is loaded with actual black truffles so you get real truffle in every bite. There's nothing close to this.
Other Varieties
More details
About the brand
Allergens
Ingredients
Sesame, coconut.
Grapeseed oil, puya chili, coconut, sugar, sesame seeds, onions, garlic, mushroom, shallots, yeast extract, seaweed, truffle powder, truffle extract.
Momofuku was founded by chef David Chang in 2004 with the opening of Momofuku Noodle Bar in New York City. Credited with "the rise of contemporary Asian-American cuisine" by the New York Times and named the "most important restaurant in America" by Bon Appétit magazine, Momofuku has restaurants in the United States and Canada as well as a line of restaurant-grade products for home cooks.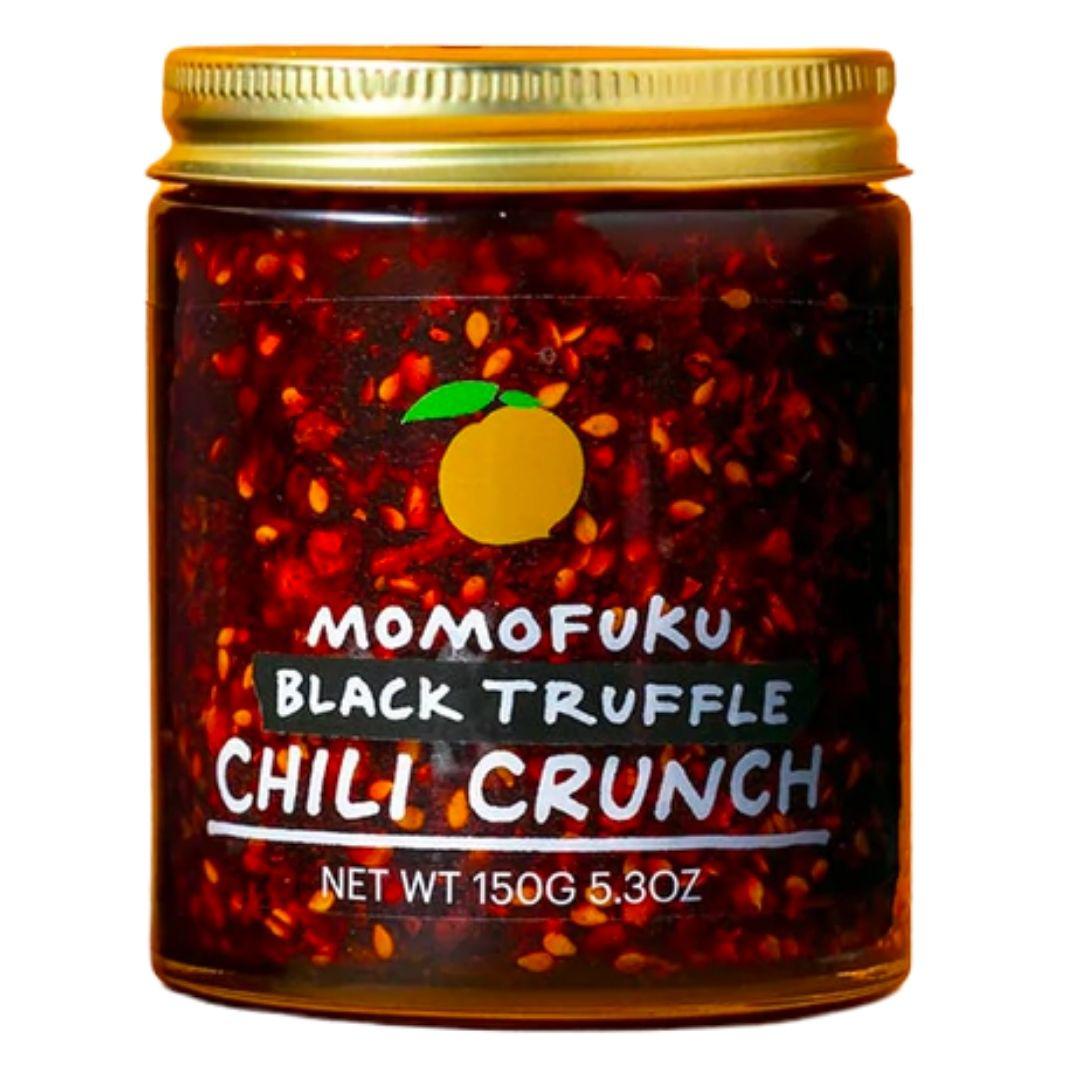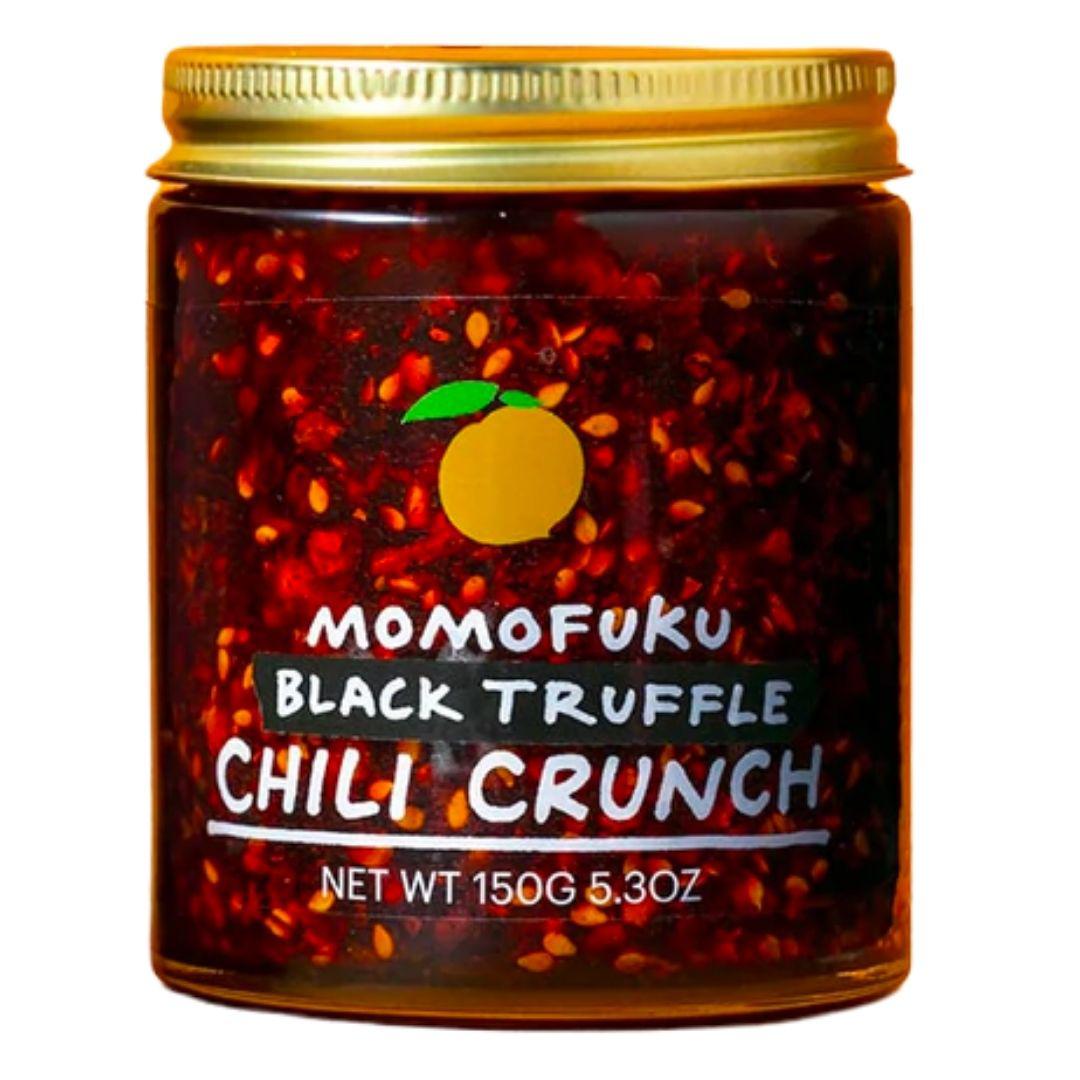 Momofuku Black Truffle Chili Crunch