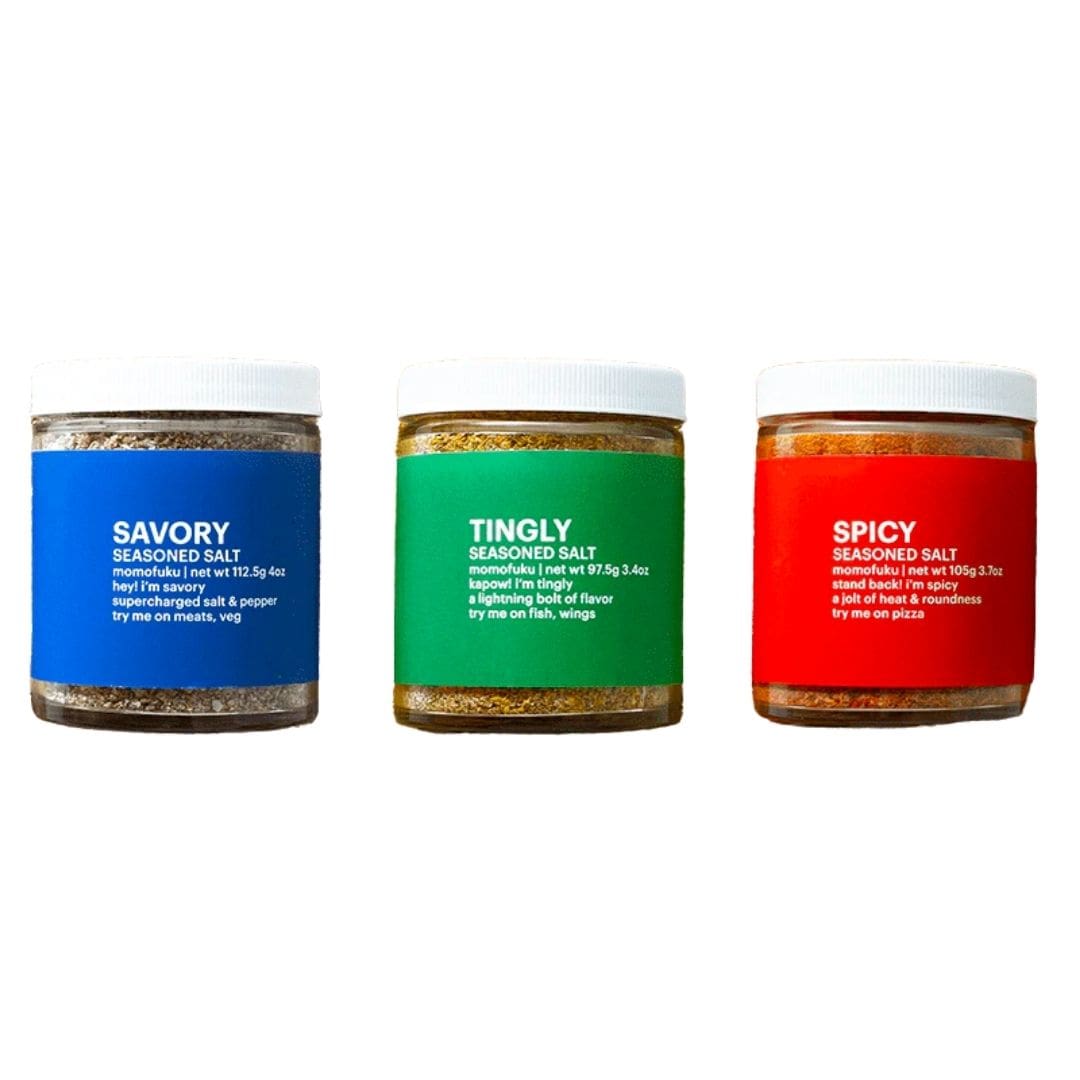 Momofuku Seasoned Salts Sampler
Out of Stock
About this product
Savory Seasoned Salt is supercharged salt and pepper. It mixes kosher salt with garlic, tamari, kelp, and mushroom powder. We use it on grilled steaks and vegetables.
Spicy is a flash of heat. It blends Momofuku's Savory base with gochugaru, cayenne pepper, and dried chilies. It is used on shrimp, stewed meats, and ripe mango.
Tingly is a jolt of flavor. It is a blend of the Momofuku Savory base with Sichuan peppercorns and citrus. Used on fish, popcorn, and roasted vegetables.
Other Varieties
More details
Momofuku was founded by chef David Chang in 2004 with the opening of Momofuku Noodle Bar in New York City. Credited with "the rise of contemporary Asian-American cuisine" by the New York Times and named the "most important restaurant in America" by Bon Appétit magazine, Momofuku has restaurants in the United States and Canada as well as a line of restaurant-grade products for home cooks.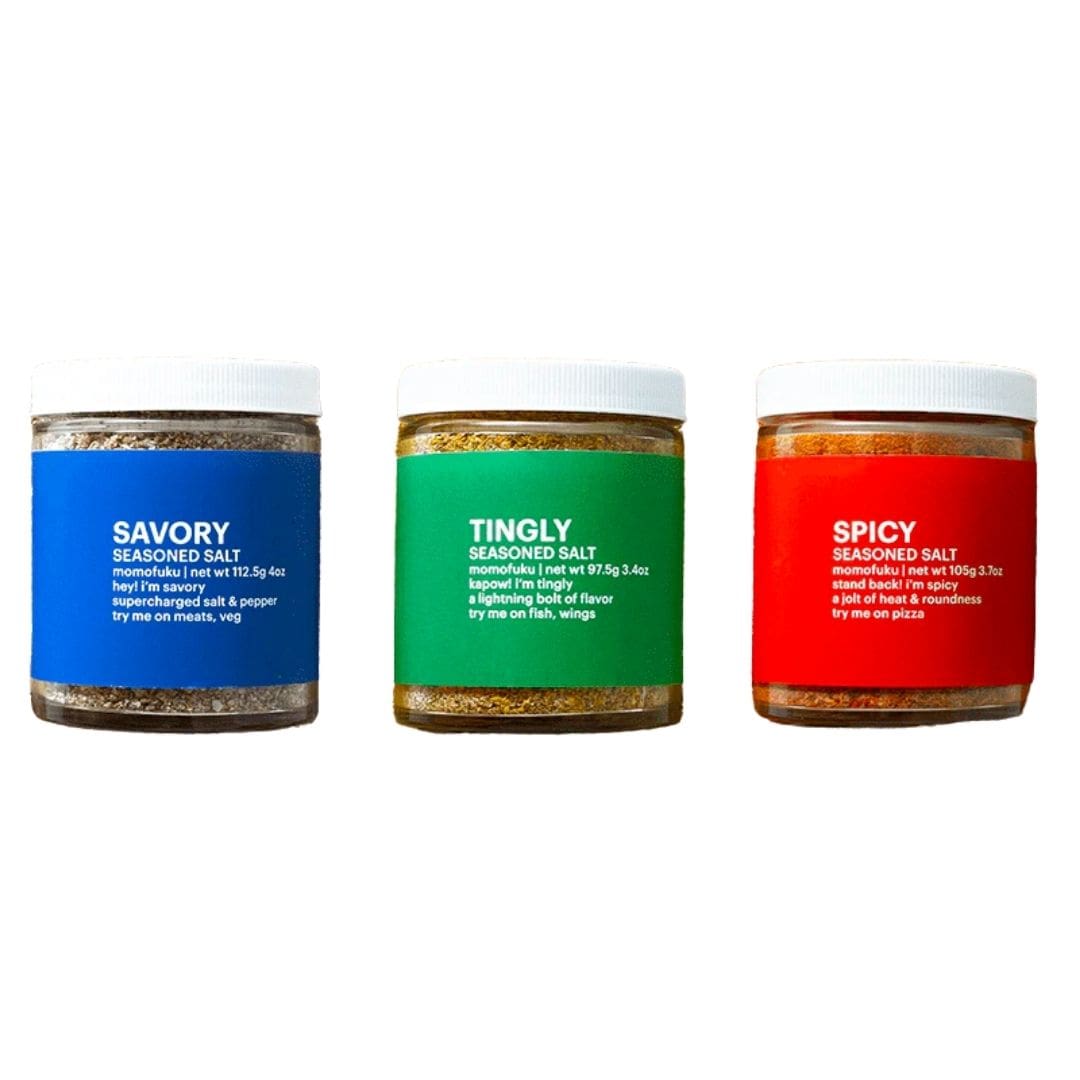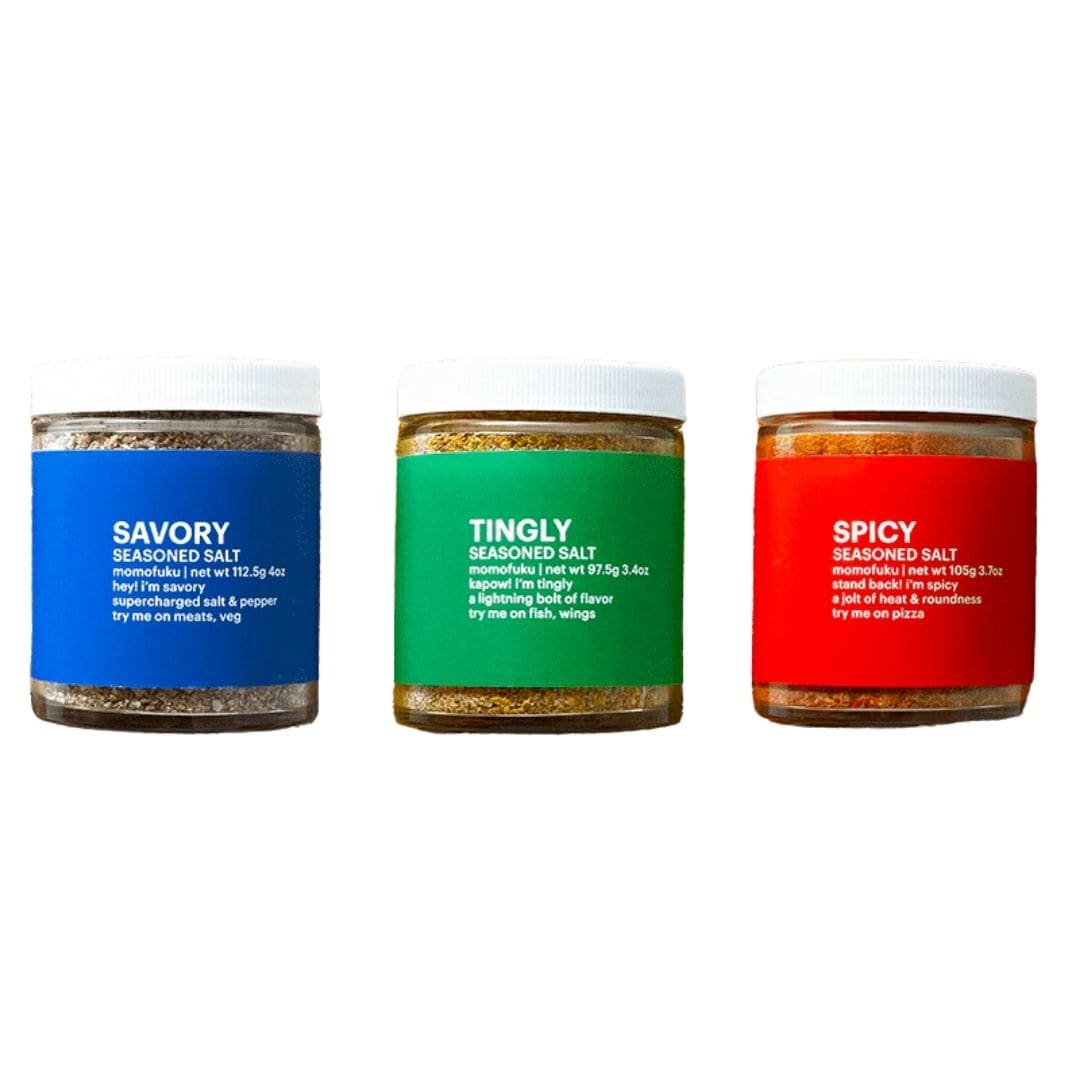 Momofuku Seasoned Salts Sampler