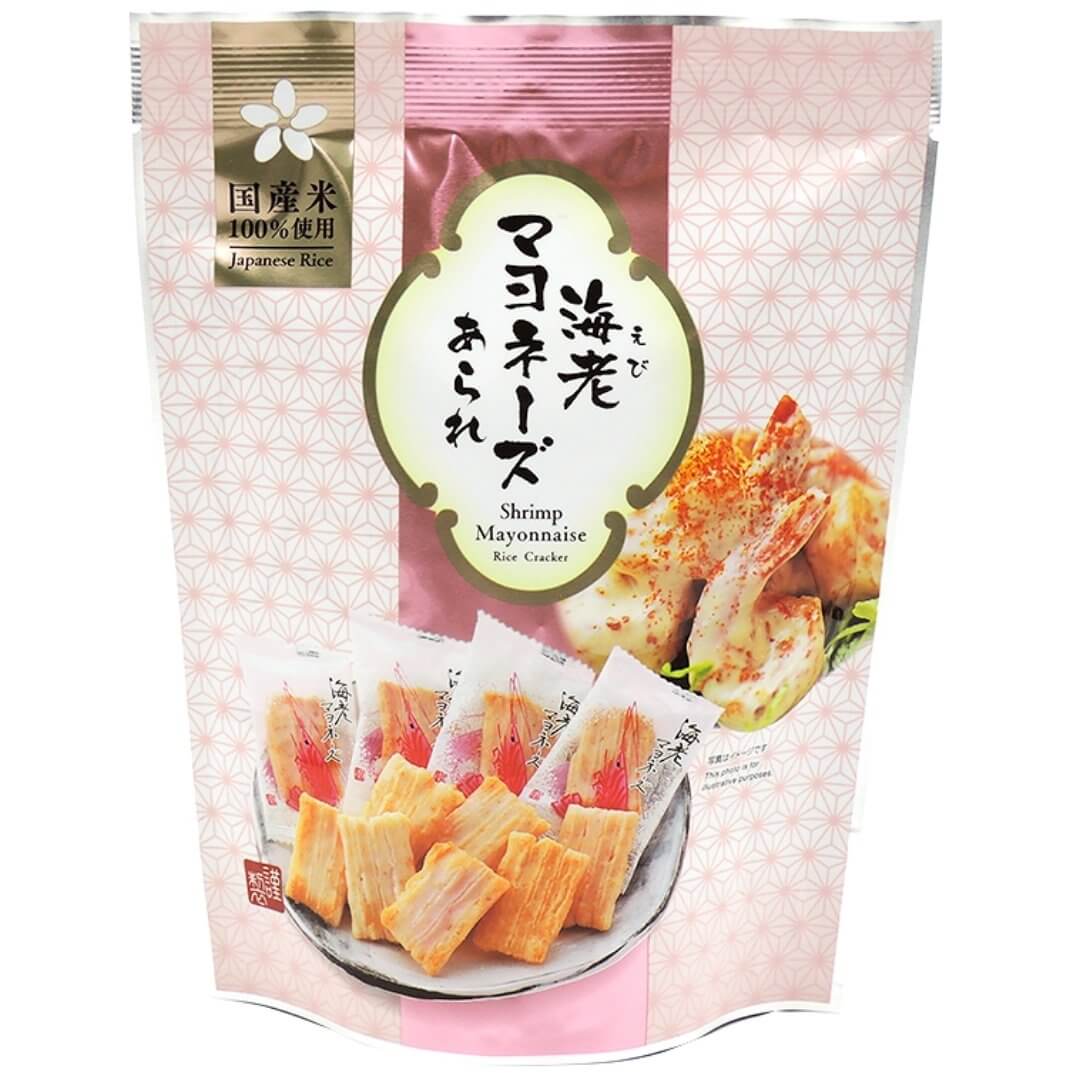 Morihaku Rice Crackers, Shrimp and Mayo Flavor
About this product
Morihaku brings the unique Japanese combination of shrimp and mayonnaise to your fingertips with these rice crackers. Each crunchy bite is thoroughly has the intense flavor combination. A must for mayo lovers, but just might surprise you try even if you are not!
Prop 65 Warning: For more information, go to www.P65warnings.ca.gov
More details
Egg wheat, milk, shrimp, soybean crab, peanuts.
Glutinous rice, mayonnaise (canola oil, soy oil, egg, vinegar, wheat), rice oil, salt, seasoned ground shrimp powder, seasoning (amino acid), artificial flavor, red beet color, caramel, spices extract.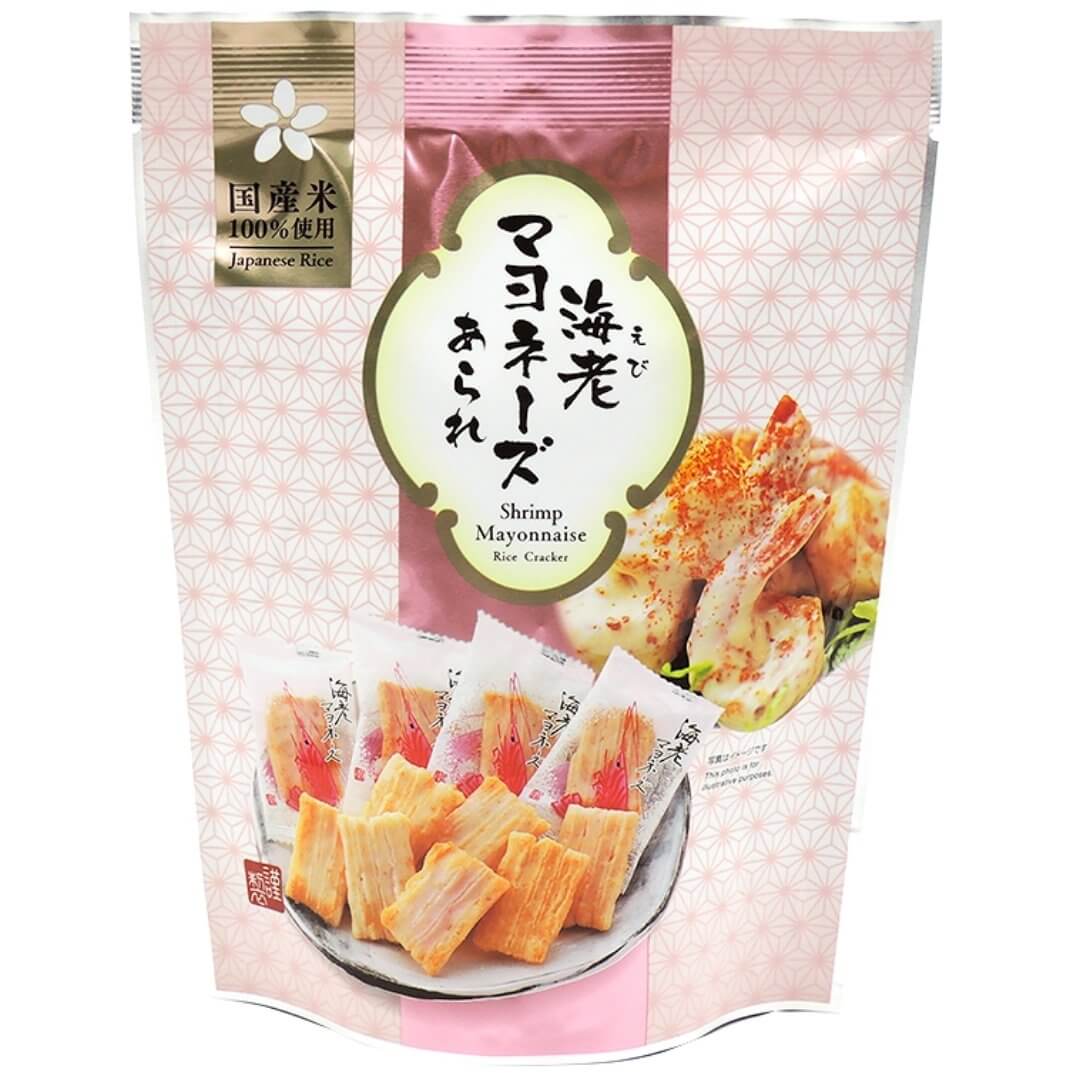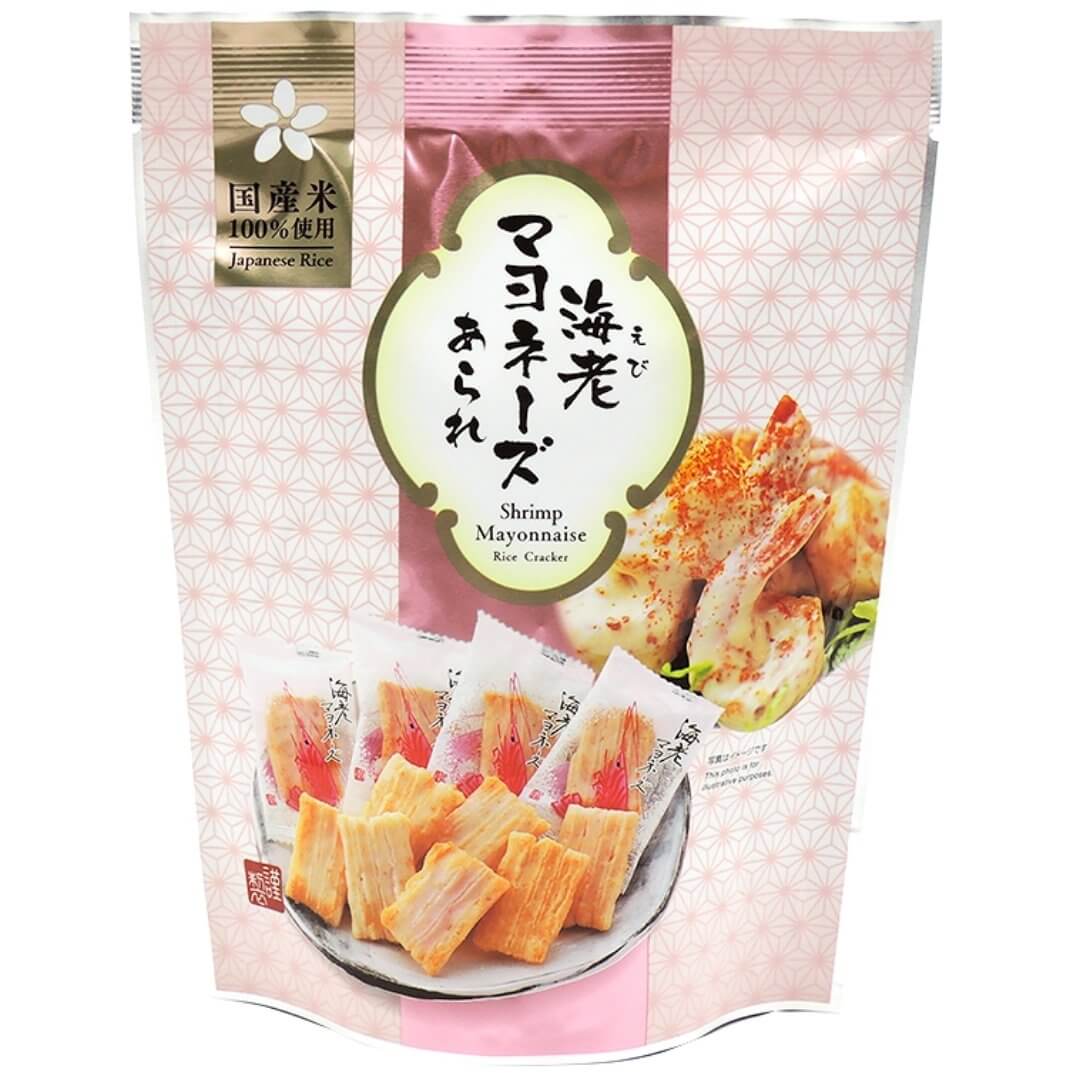 Morihaku Rice Crackers, Shrimp and Mayo Flavor