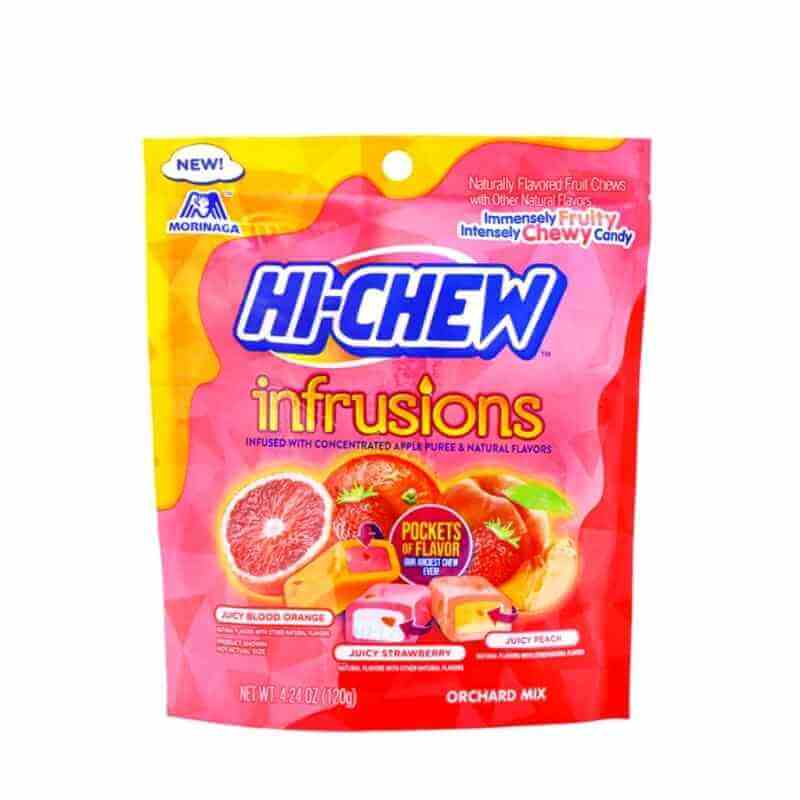 Morinaga Hi-Chew, Fruit Infrusions
About this product
Hi-Chew has upped its flavor game once again with this Fruit Infruisions Mix - the juiciest chews yet! Each piece in this mix is infused with pockets of fruit flavor and fruit jelly goodness that you won't be able to get enough of!
Hi-Chew's are an iconic Japanese candy that is incredibly fruity, juicy, and chewy. Each piece is individually wrapped and perfect for on-the-go snacking and sharing.
Other Varieties
More details
Soybeans.
Glucose syrup, sugar, vegetable oil (hydrogenated palm kernel oil, palm kernel oil), concentrated apple puree, invert sugar, less than 25% of gelatin, glycerin, malic acid, citric acid, natural flavors, citrus fiber, vegetable juice concentrate (color), fruit juice concentrate (color), sucrose fatty acid esters, sorbitan monostearate, pectin, beta carotene (color), soy lecithin.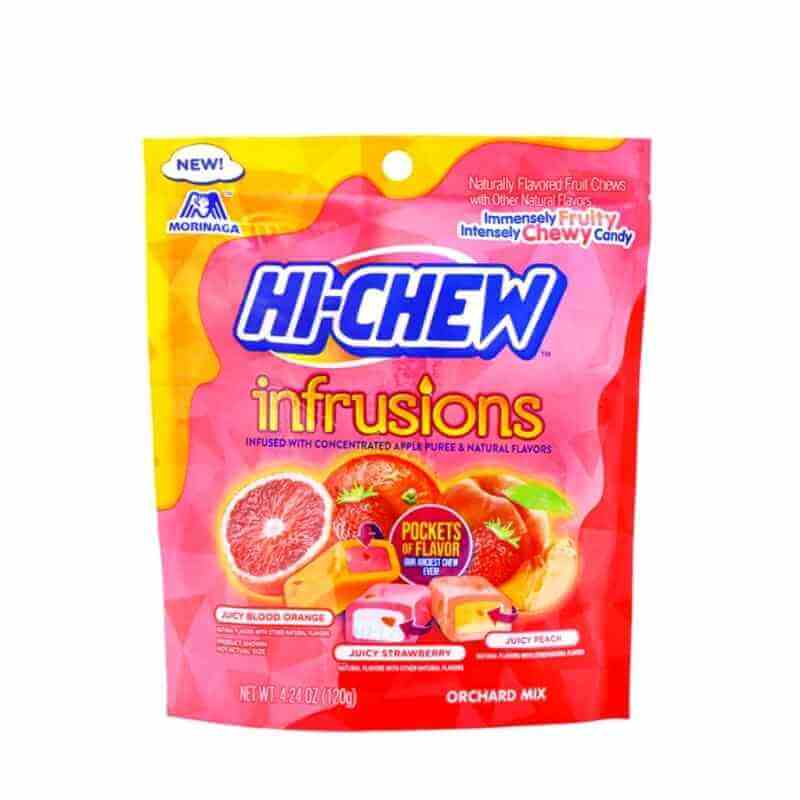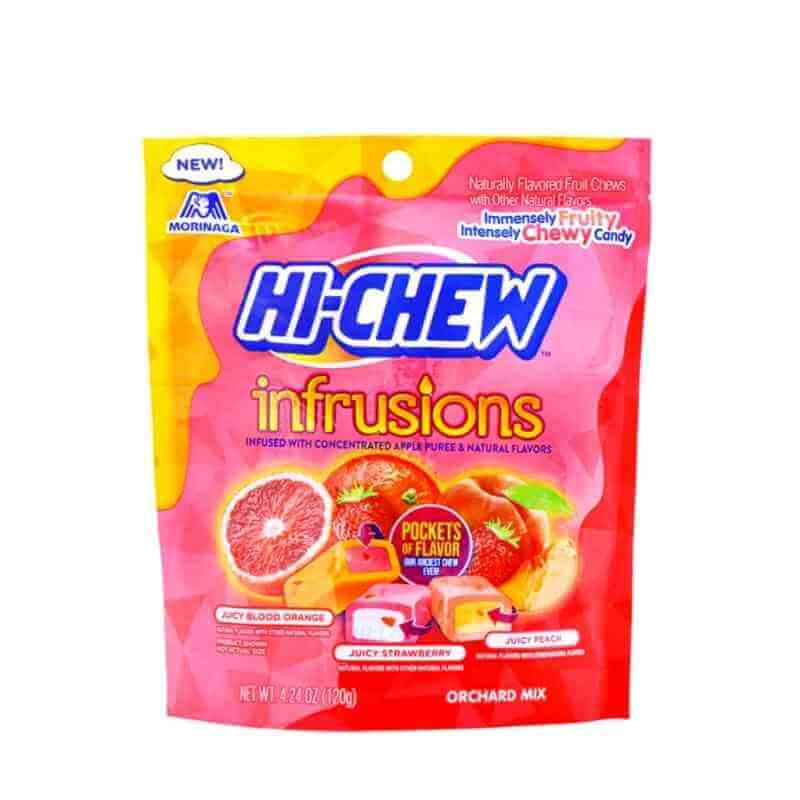 Morinaga Hi-Chew, Fruit Infrusions