Munchrooms Mushroom Jerky, Hot and Spicy Chili Pepper
About this product
Hot + Spicy Chili Pepper flavor. Munchrooms jerky is 100% plant-based and made with non-GMO shiitake mushrooms. Packed with fiber and umami flavor, it's perfect for carnivores and plant-lovers alike.
Other Varieties
More details
About the brand
Allergens
Ingredients
Wheat, soy.
Shiitake mushrooms, salt, soy sauce, sugar, chili powder, chili flakes, potassium sorbate (preservative).
munchrooms is on a mission to deliver delicious tasting and better for you snacks with its 100% sustainable and Asian-inspired plant-based jerky made from whole, non-GMO shiitake mushrooms. munchrooms jerky provides important nutrients such as selenium, potassium, vitamins B2 & B3, vitamin D, and more!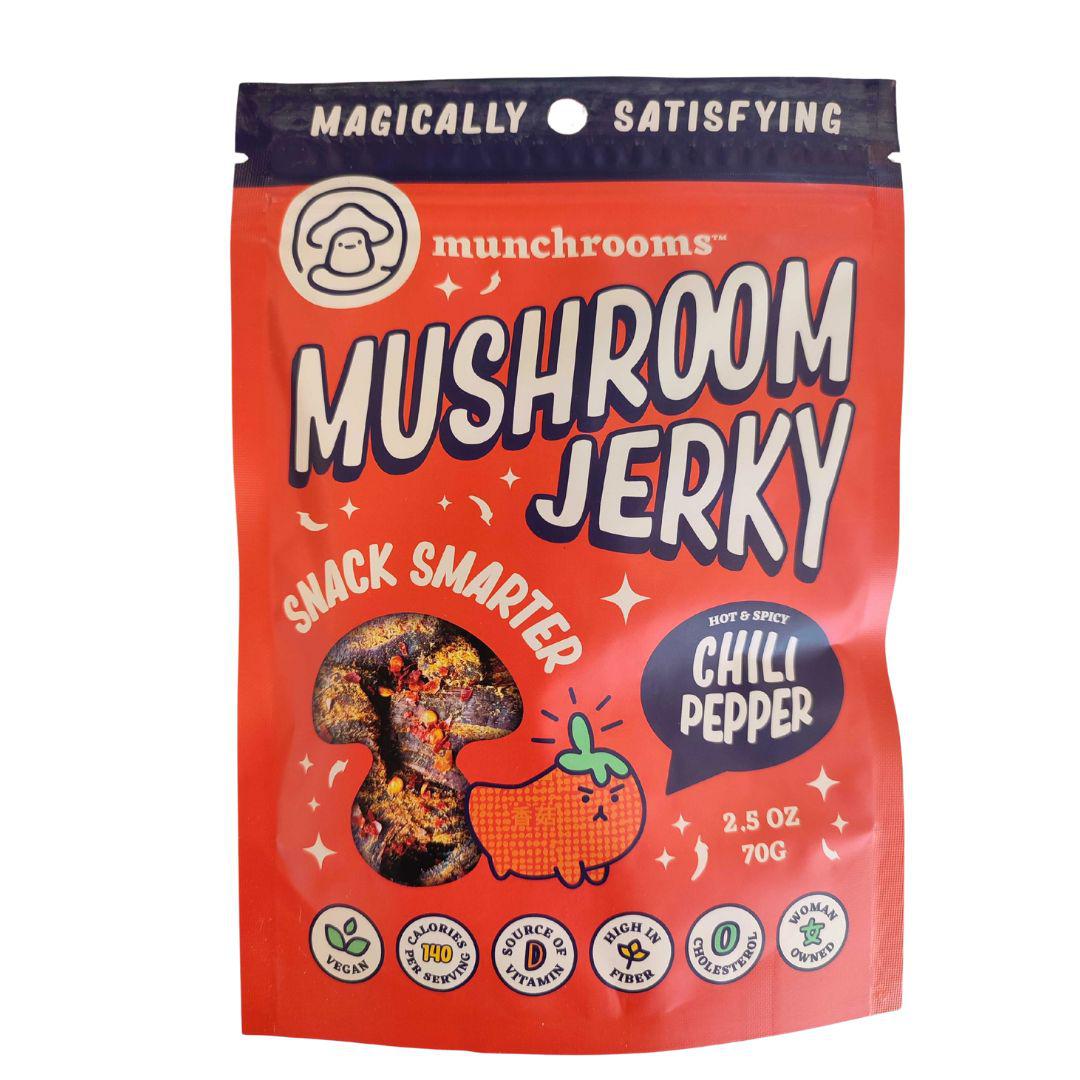 Munchrooms Mushroom Jerky, Hot and Spicy Chili Pepper