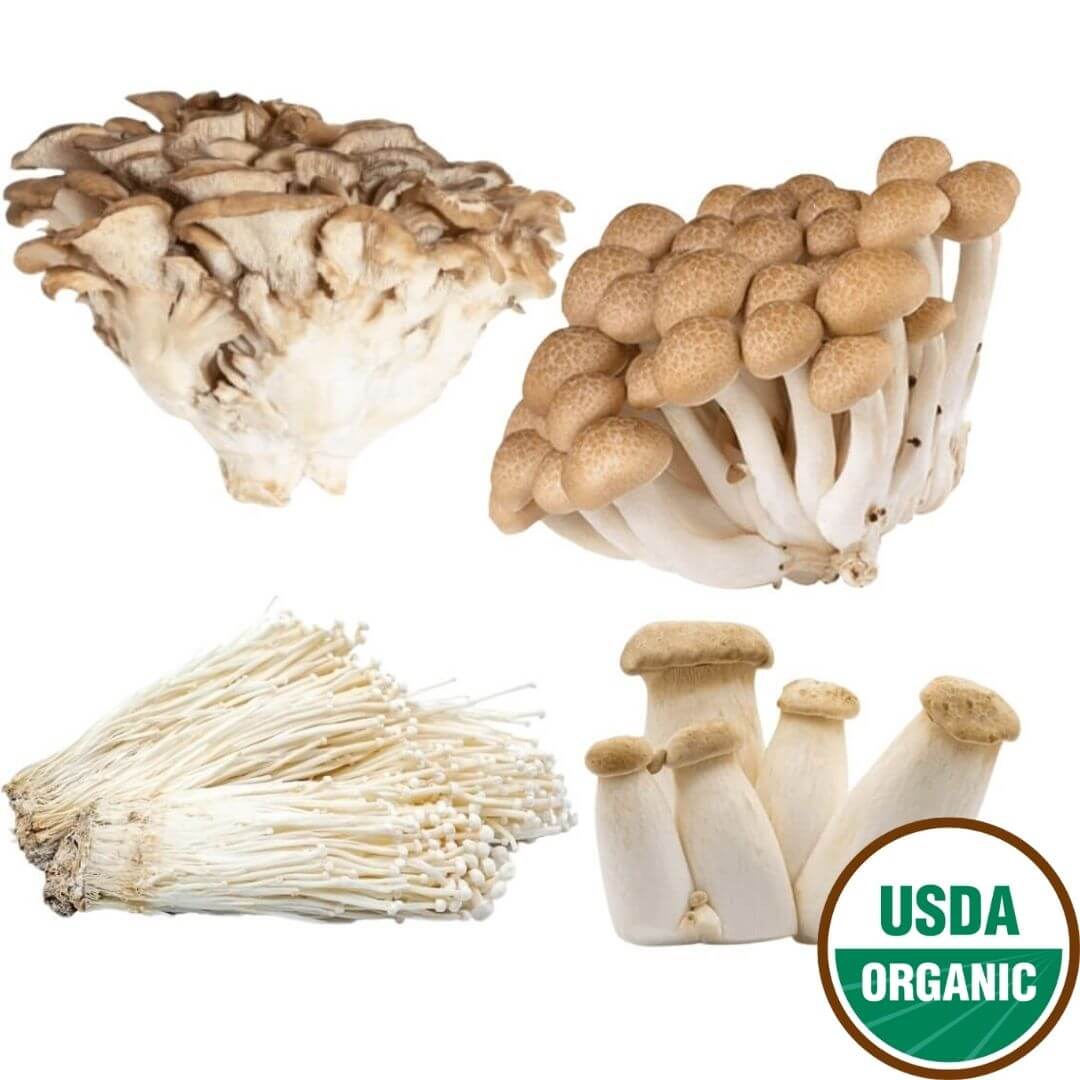 About this product
Try these delicious mushrooms with our combo that includes:
1 Organic Maitake Mushroom
1 Organic Brown

 Beech Mushroom



1 Organic 

Enoki Mushroom 




1 Organic Mini King Oyster Mushroom
Maitake mushrooms are also called "hen of the woods" for their full, feathery look. They are intensely earthy and savory. 
Brown Beech Mushrooms have a brown patterned cap and thing, long stems. They have an almond aroma and when cooked, they bear a crunchy texture with a buttery flavor.
Organic Enoki Mushrooms are small mushrooms that have tiny caps and long, thin stems that are tightly packed together. They have a mild fruity flavor and firm texture.

Organic Mini King Oyster Mushroom is mild in flavor, with a smooth, silky texture. It enhances any mild ingredient.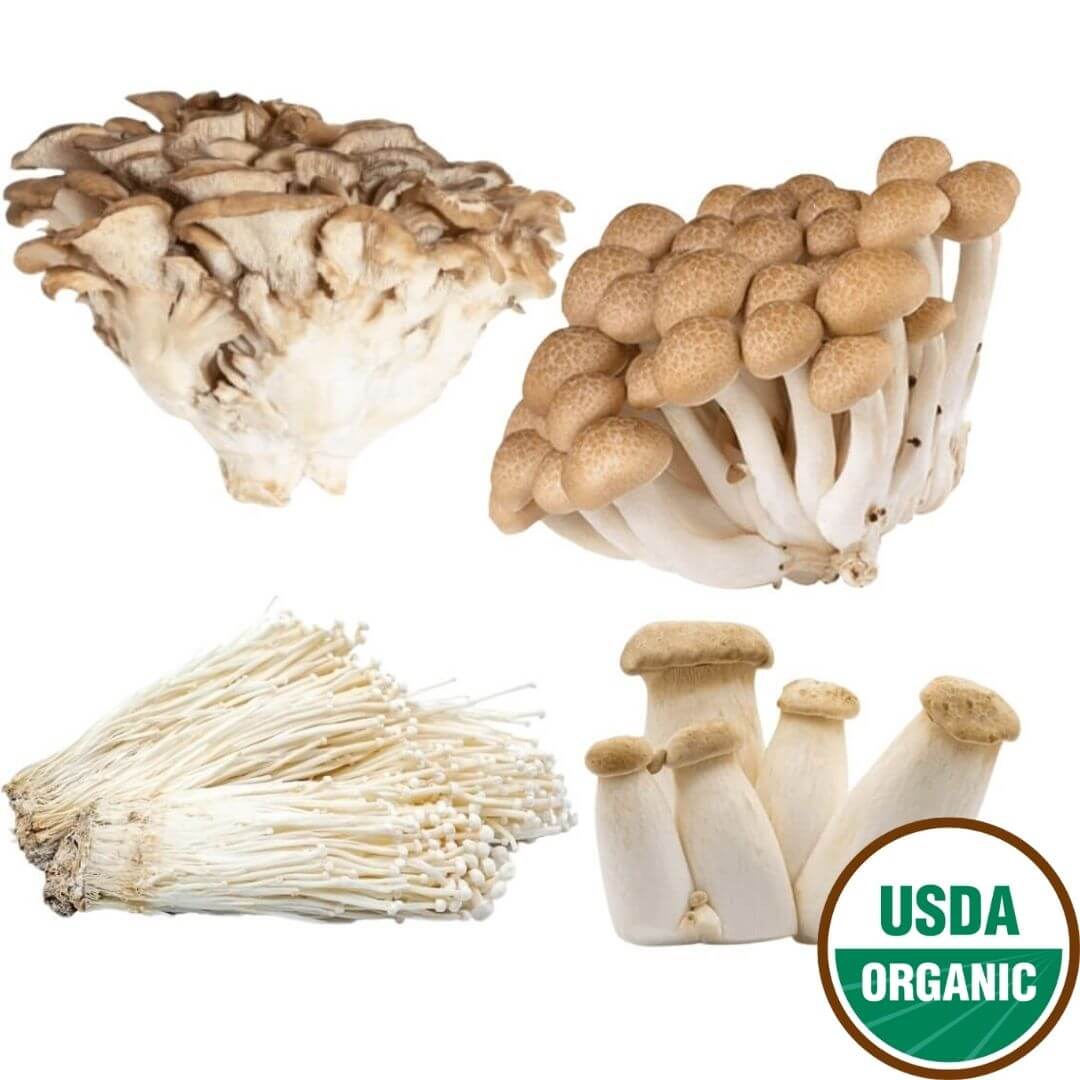 Total 5 star reviews: 4
Total 4 star reviews: 0
Total 3 star reviews: 0
Total 2 star reviews: 0
Total 1 star reviews: 0
love this medley

Great choice of shrooms in this medley pack

Love the variety

I love love mushrooms and to have these different types was a great experience

Great mushrooms -delicious and nutritious

I think Umami Cart was out of the Mushroom Medley and upgraded me to four generous individual packets. In other words, I got more for the lower price.

The mushrooms were fresh and delicious. I try to eat mushrooms daily and this is an enjoyable way to do it. I plan to make a vegan dish called Teriyaki Mushroom Moo Shu tonight .
Reviews Loaded
Reviews Added