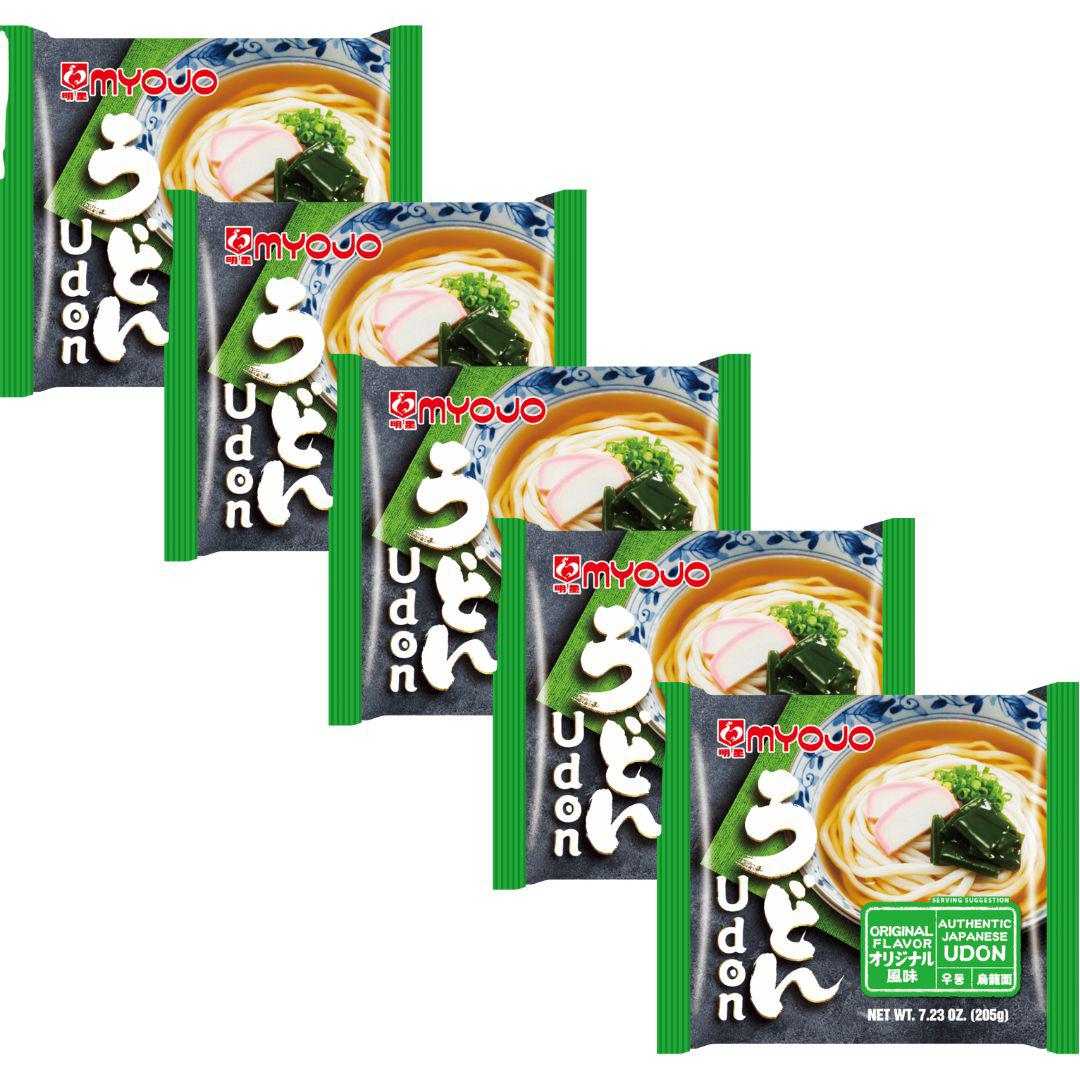 Myojo Instant Udon, Original Flavor (5 pack)
About this product
Myojo Instant Udon is known for being both delicious and easy-to-cook in Japan. Its Original Flavor is a classic, light soy sauce-based soup with savory notes of konbu (seaweed) and bonito flakes. This Udon is infused with ginger, soy sauce, and shiitake mushrooms and makes a great addition in hot pot, sukiyaki, and multiple other soups. Save with this 5 pack!
All Myojo USA products are made out of fresh noodles.
Other Varieties
More details
About the brand
Allergens
Ingredients
Wheat, soy, fish (bonito, anchovies).
Udon noodles: wheat flour (flour, niacin, iron, thiamine, riboflavin, folic acid), water, tapioca starch, salt, less than 2% of the following: sodium benzoate, natural flavor, lactic acid, sodium citrate, malic acidsoup base: salt, sugar, monosodium glutamate, fish stock powder (salt, monosodium glutamate, sugar, bonito powder, bonito extract), hydrolyzed soy protein, fish powder (maltodextrin, dried bonito powder, yeast extract, maltose, dried bonito extract, bonito extract, kelp powder, glucose syrup solid, shiitake mushroom extract), soy sauce powder (wheat, soybean, salt, maltodextrin), natural flavor, kombu powder, maltodextrin, dried leeks, sodium bicarbonate, disodium inosinate & guanylate, disodium succinate, soybean oil, silicon dioxide, caramel color.
Myojo Foods was founded in 1950 in Japan, originally specializing in dry and instant noodle products. When the company expanded to California, Myojo also started crafting fresh noodles for restaurants and households. After proudly manufacturing noodles for over 30 years, Myojo works to provide an authentic Japanese noodle experience for all noodle-lovers!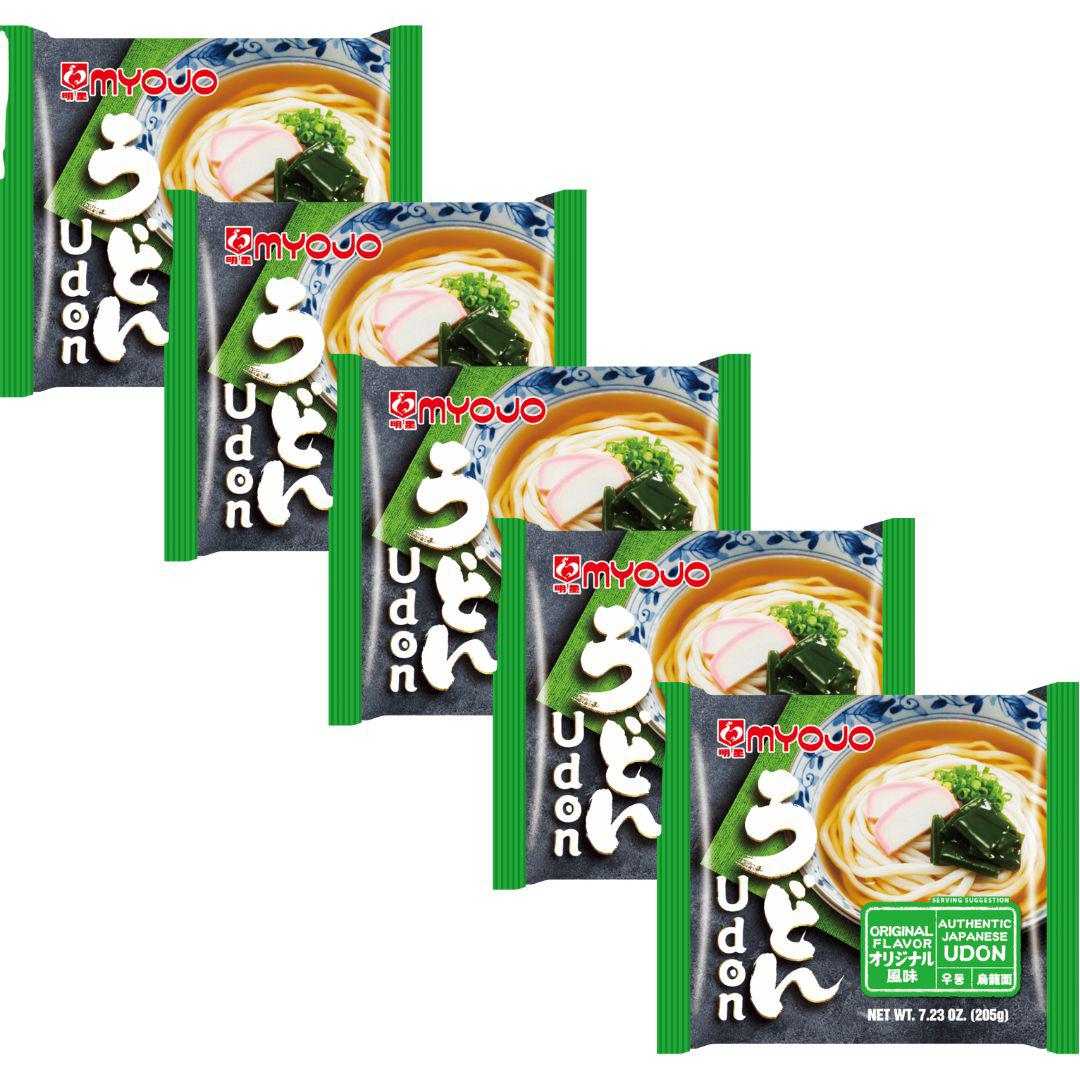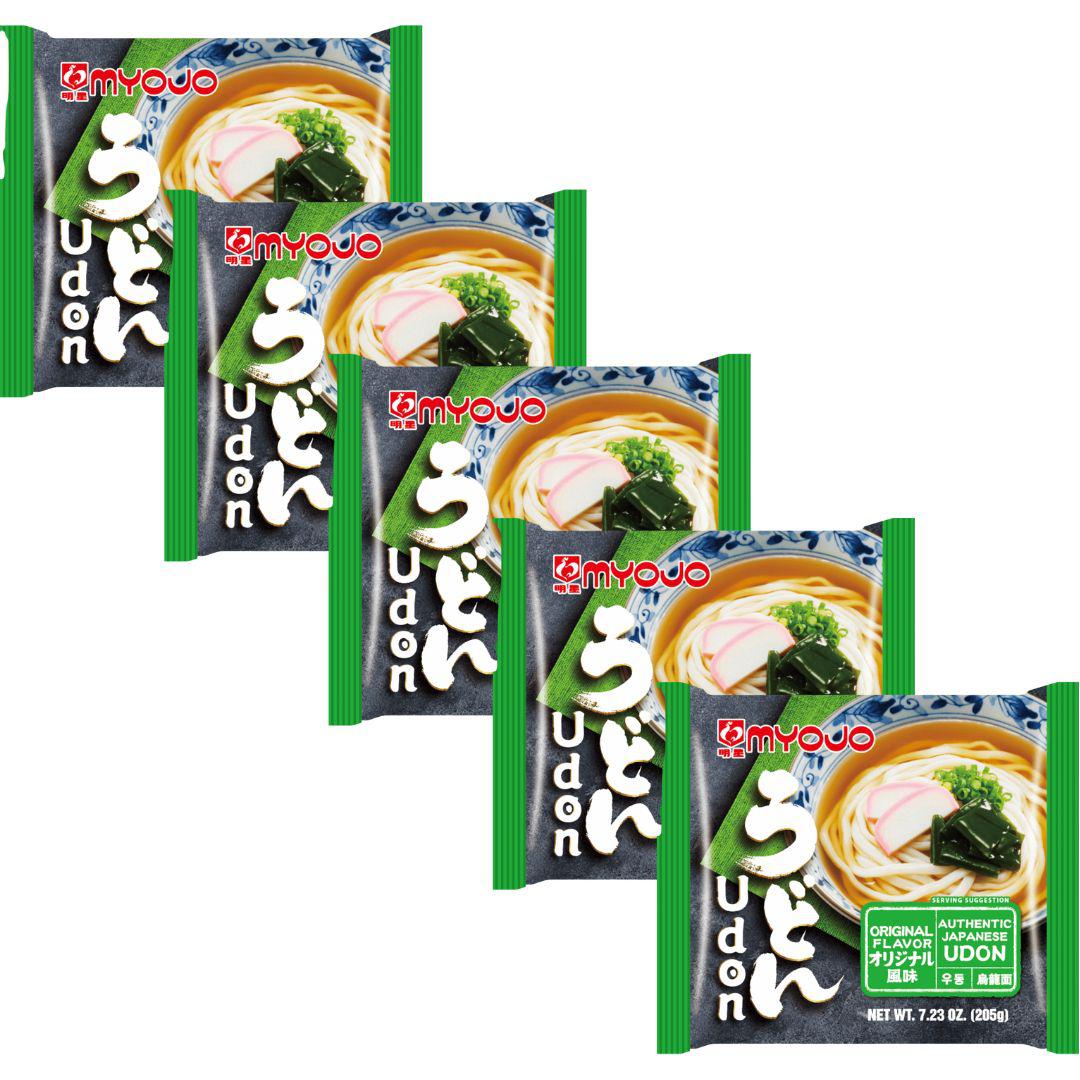 Myojo Instant Udon, Original Flavor (5 pack)