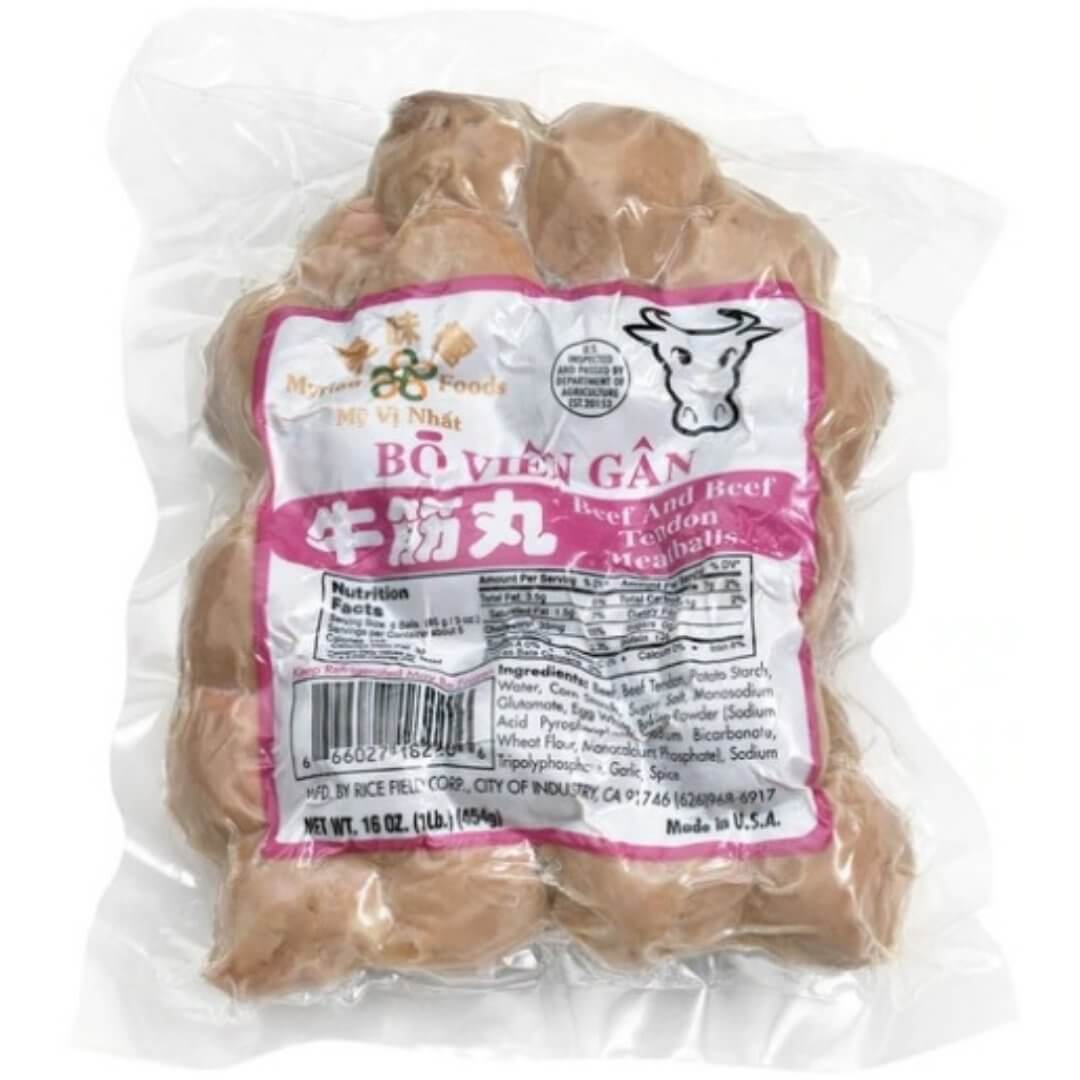 Myriad Beef Tendon Meatball
About this product
Beef tendon meatballs are made from ground beef and beef tendon for a more tender texture. These are a hot pot staple, but they are also great in soups and stews.
How it ships:
These Myriad Beef Tendon Meatballs (11 oz) is vacuum-sealed for freshness. We safely package all our meats with eco-friendly insulation designed to keep your meat within the optimal temperature range for well over the time that it stays in transit.
We suggest that you refrigerate or freeze your meat as soon as it arrives, but no stress if you are not around; your box will stay cold until around midnight on the day it arrives.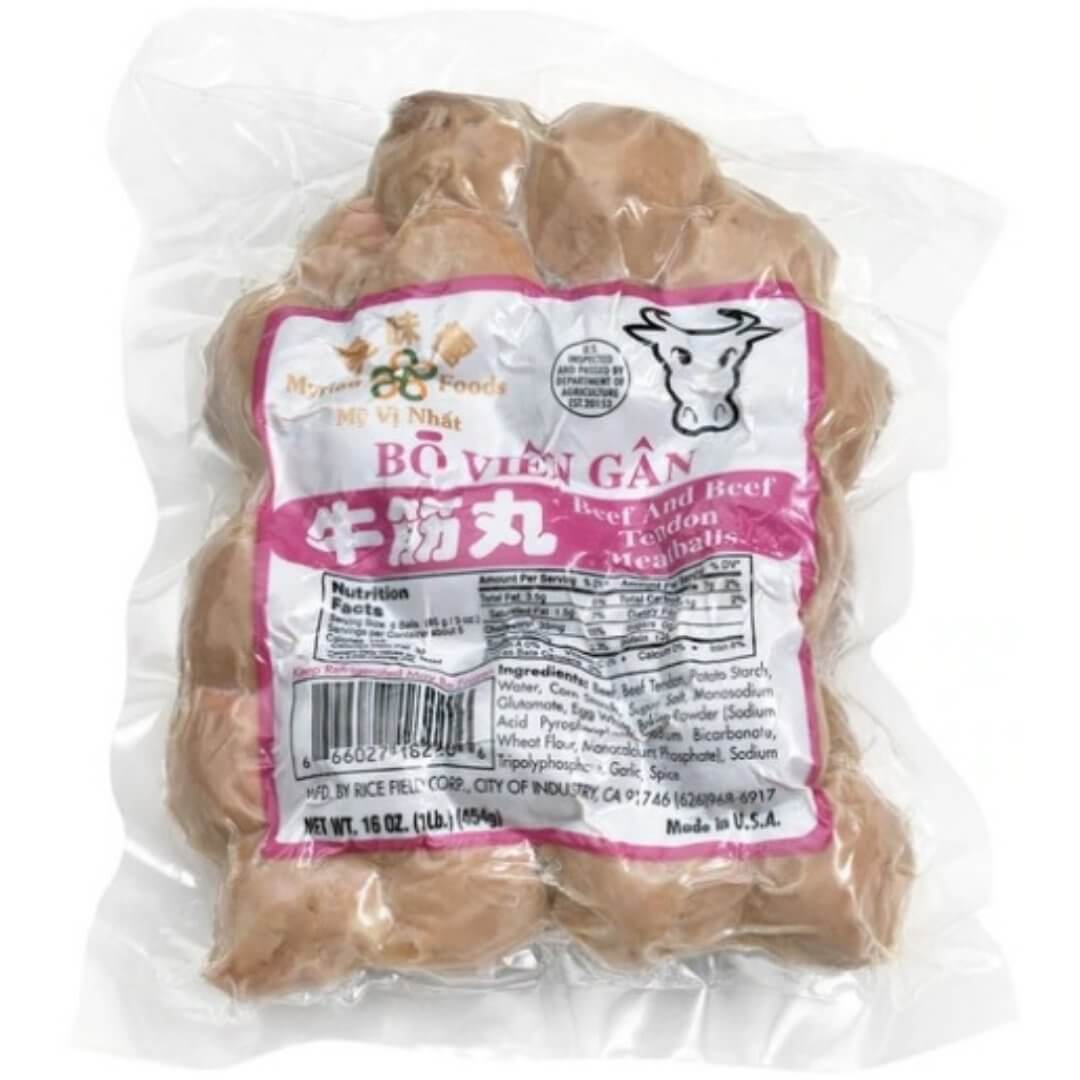 Total 5 star reviews: 1
Total 4 star reviews: 0
Total 3 star reviews: 0
Total 2 star reviews: 0
Total 1 star reviews: 0
Fond memories

Growing up in Shantou City (Eastern Guangdong Province, Southern China) in the early fifties, there was a noodle place I used to go with my siblings. We had the beef & beef tendon meatballs with wide rice noodles & a little scallion, & we dipped the meatballs in pepper sauce. It was heavenly! For many years I searched & tried to match those meatballs & this is the closest I have found. I intend to surprise my elder brother & sister next time I visit them. Can't wait to see their reaction! Truly appreciate your product. Thanks.
Reviews Loaded
Reviews Added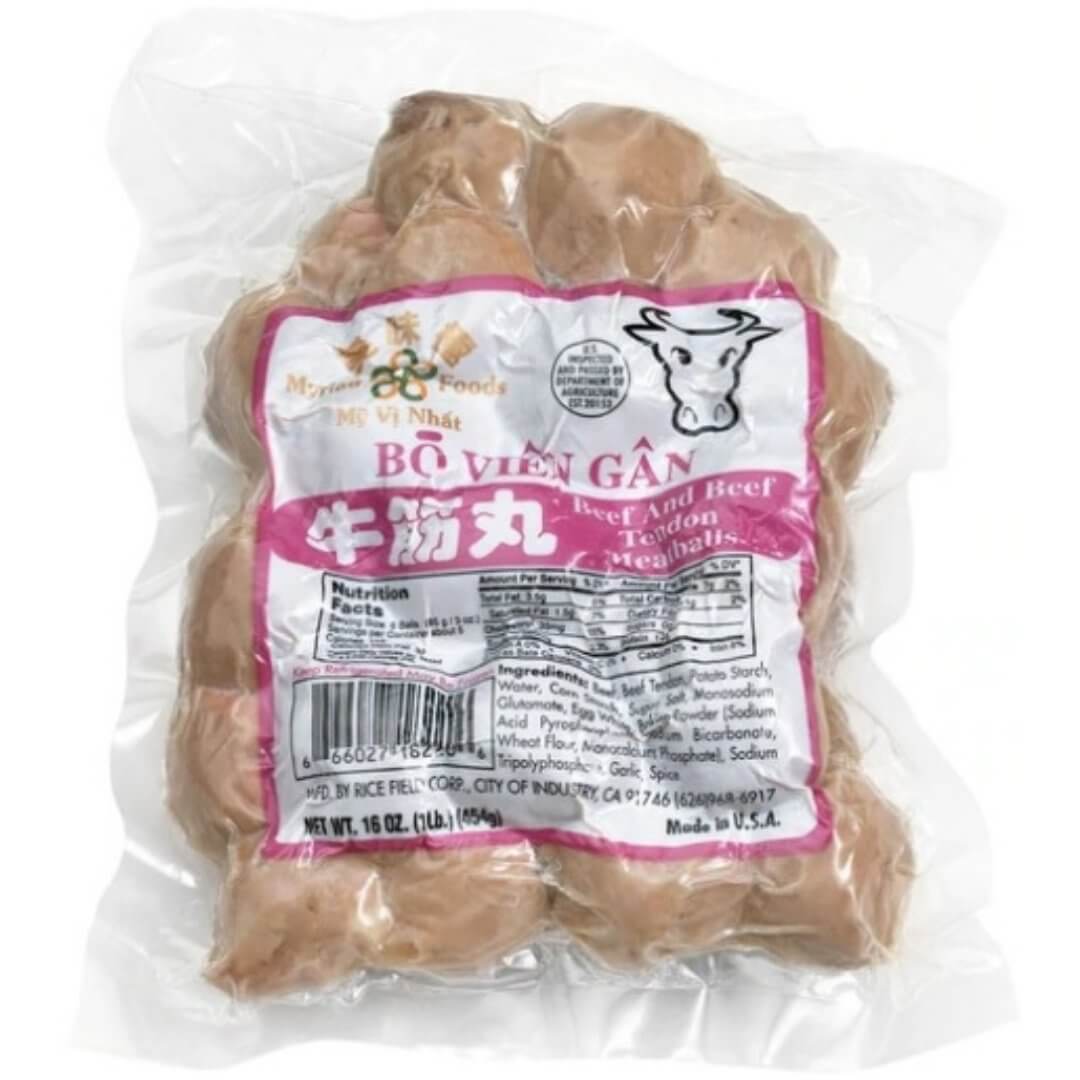 Myriad Beef Tendon Meatball