Nestle KitKat Mini, Cookies and Cream Flavor
About this product
A unique flavor from Japan, this Cookies and Cream has a creamy chocolate coating mixed with pieces of chocolate cookies. Enjoy these Kitkat flavors from around the world!
Other Varieties
More details
Wheat, milk, soybean.
Sugar, whole milk powder, palm oil, wheat four, cocoa mass, lactose, cocoa butter, banana powder, caramel powder, cocoa powder, yeast, emulsifier (soybean) artificial favor, baking soda, yeast food.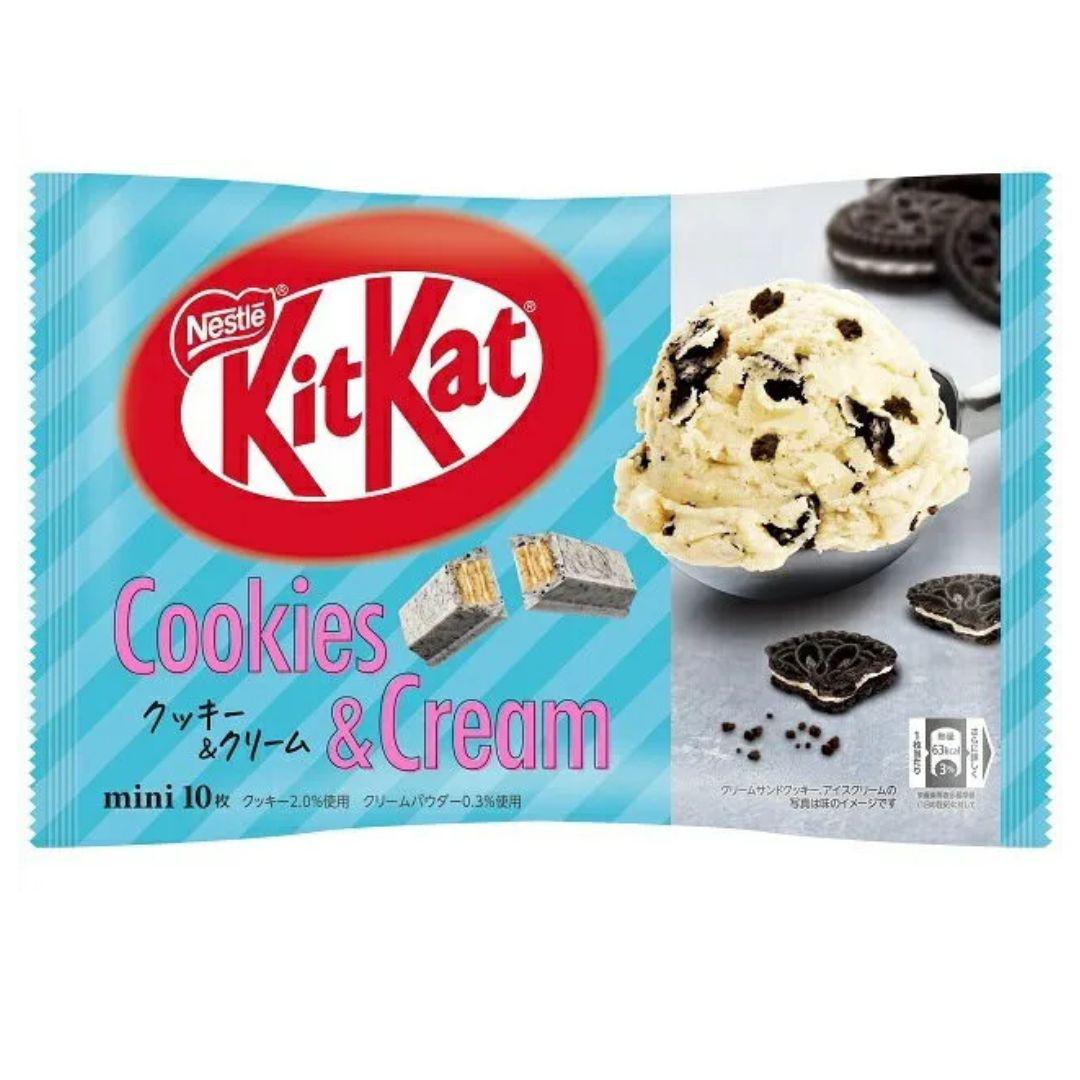 Nestle KitKat Mini, Cookies and Cream Flavor