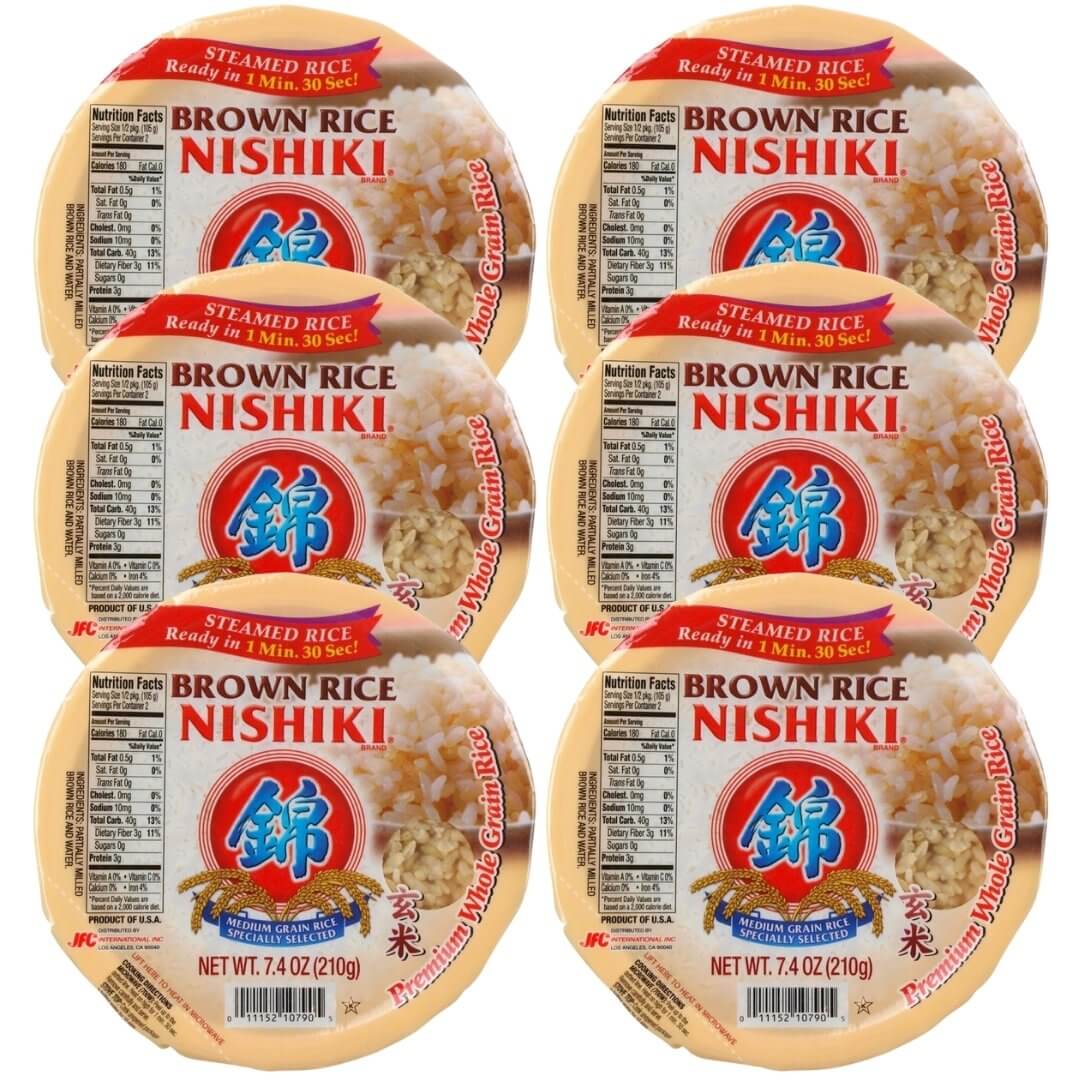 Nishiki Premium Microwaveable Brown Rice (6 pack)
$18.99
(
$20.94
)
|
6 x 7.4 oz
About this product
Make a filling serving of fluffy steamed brown rice 90 seconds! Nishiki is known for producing the highest-quality rice and enjoyed around the world by chefs and home cooks alike. Medium-grain brown rice has great texture and chew, making it a nutrition and delicious pairing to stir-fried meats, vegetables, or seafood.

Save with this value pack by getting 6 packs of rice all at once!
Other Varieties
More details
Water, white rice, glucono delta lactone.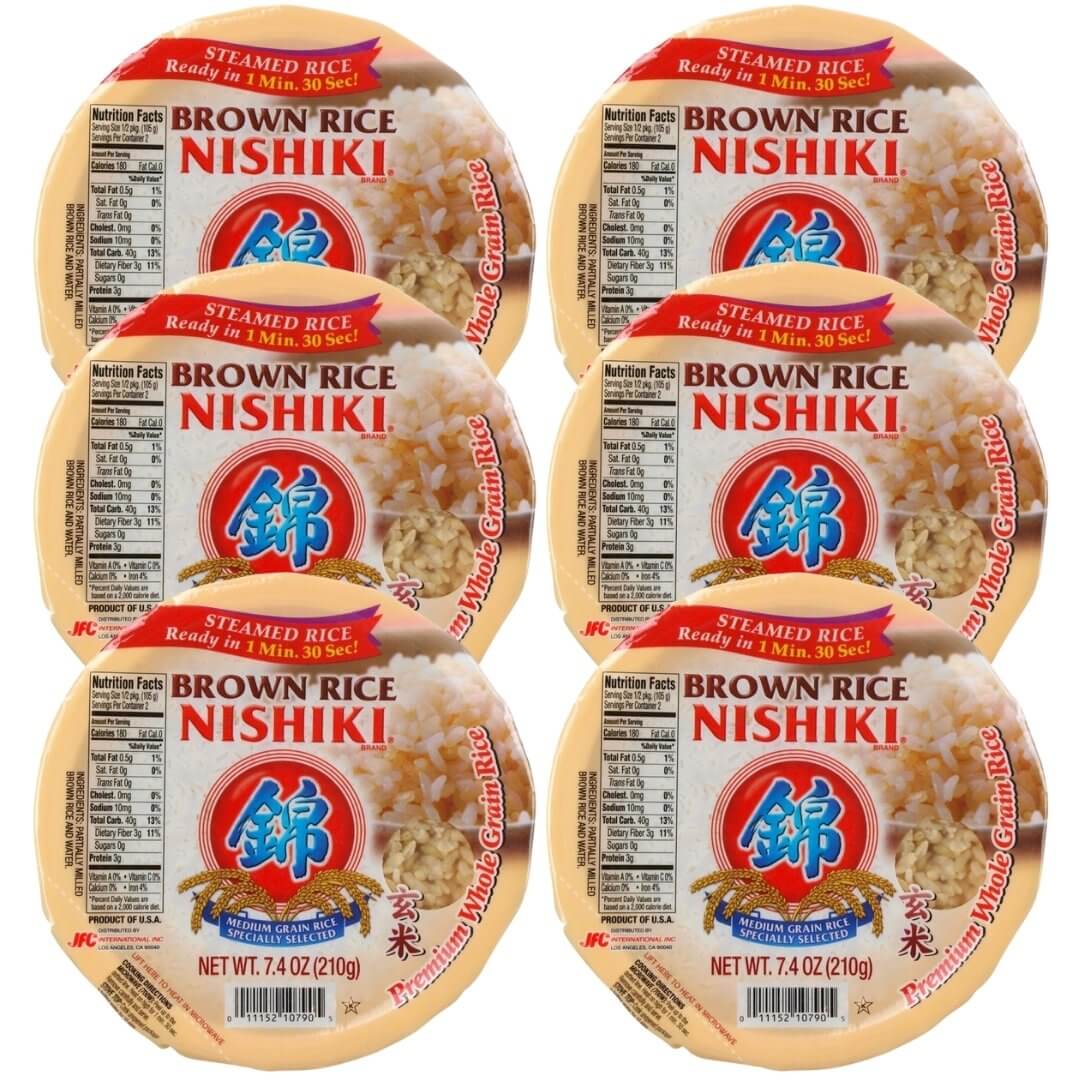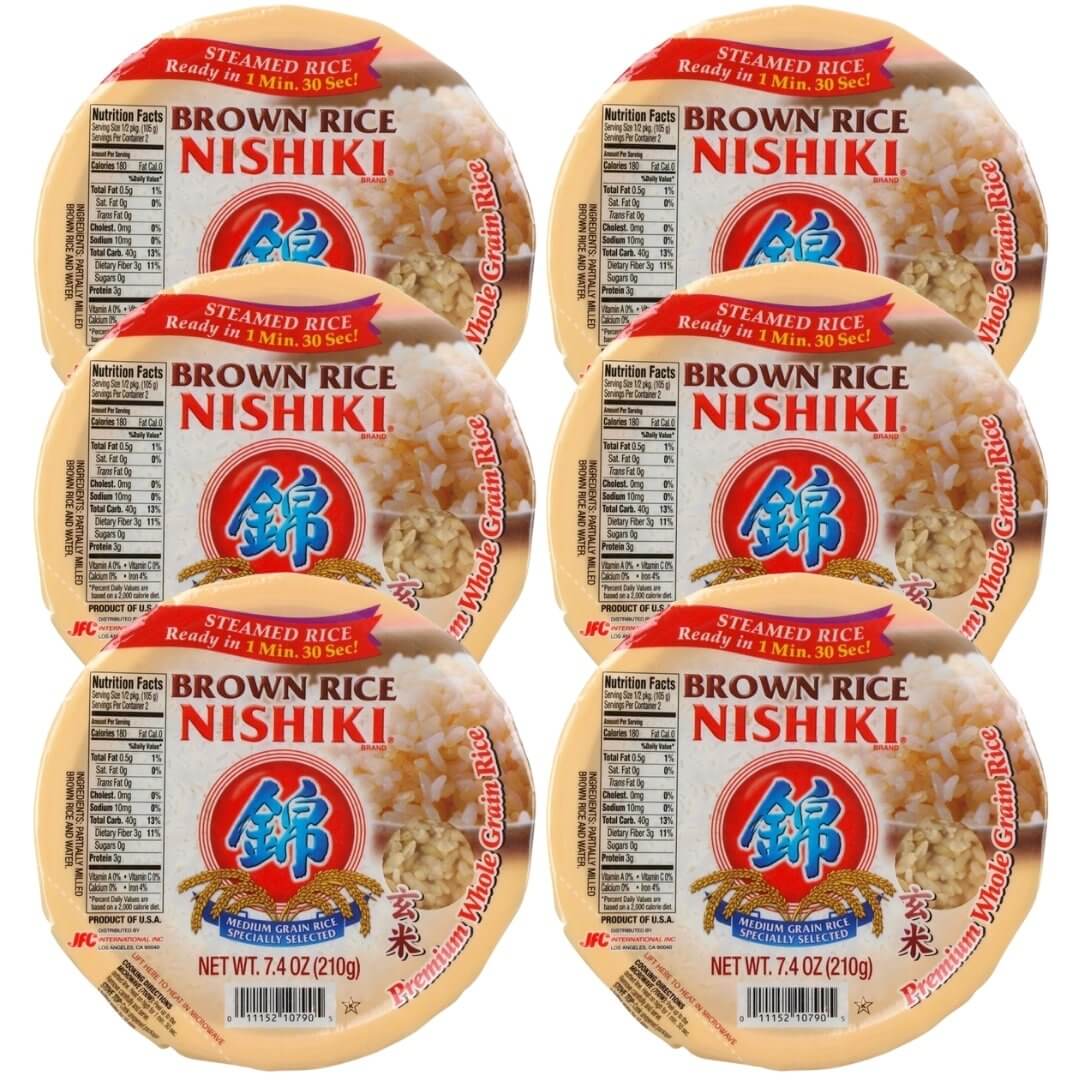 Nishiki Premium Microwaveable Brown Rice (6 pack)
$18.99
(
$20.94
)
|
6 x 7.4 oz