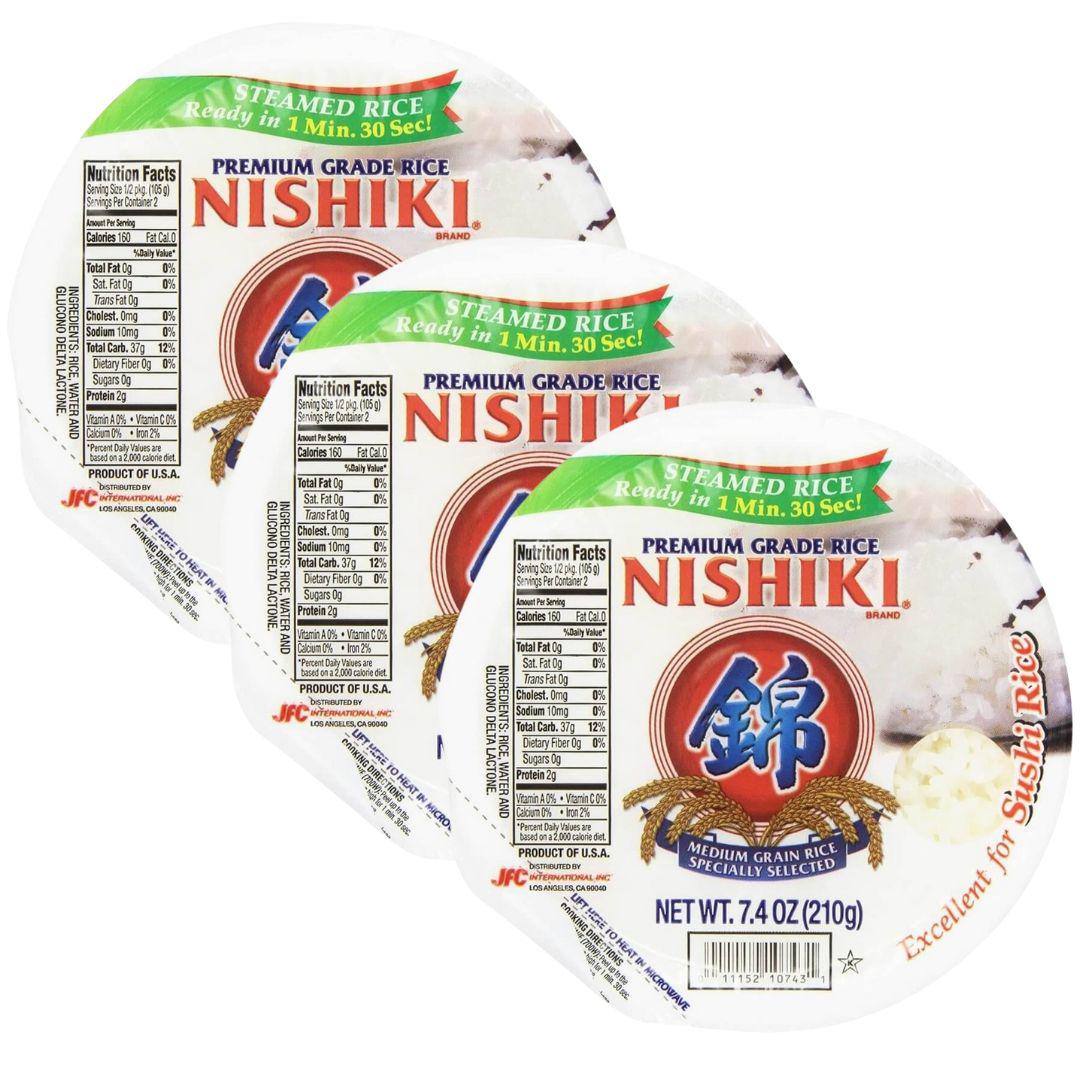 Nishiki Premium Microwaveable White Rice (3 pack)
$9.19
(
$9.45
)
|
3 x 7.4 oz
About this product
Make a filling serving of fluffy steamed white rice 90 seconds! Nishiki is known for producing the highest-quality rice and enjoyed around the world by chefs and home cooks alike. Medium-grain rice is chewy and sticky, making it a perfect base for sushi or to pair with stir-fried meat, vegetables, or seafood.
This 3-pack value pack is great to keep in your pantry to have fresh rice on hand!
Other Varieties
More details
Water, white rice, glucono delta lactone.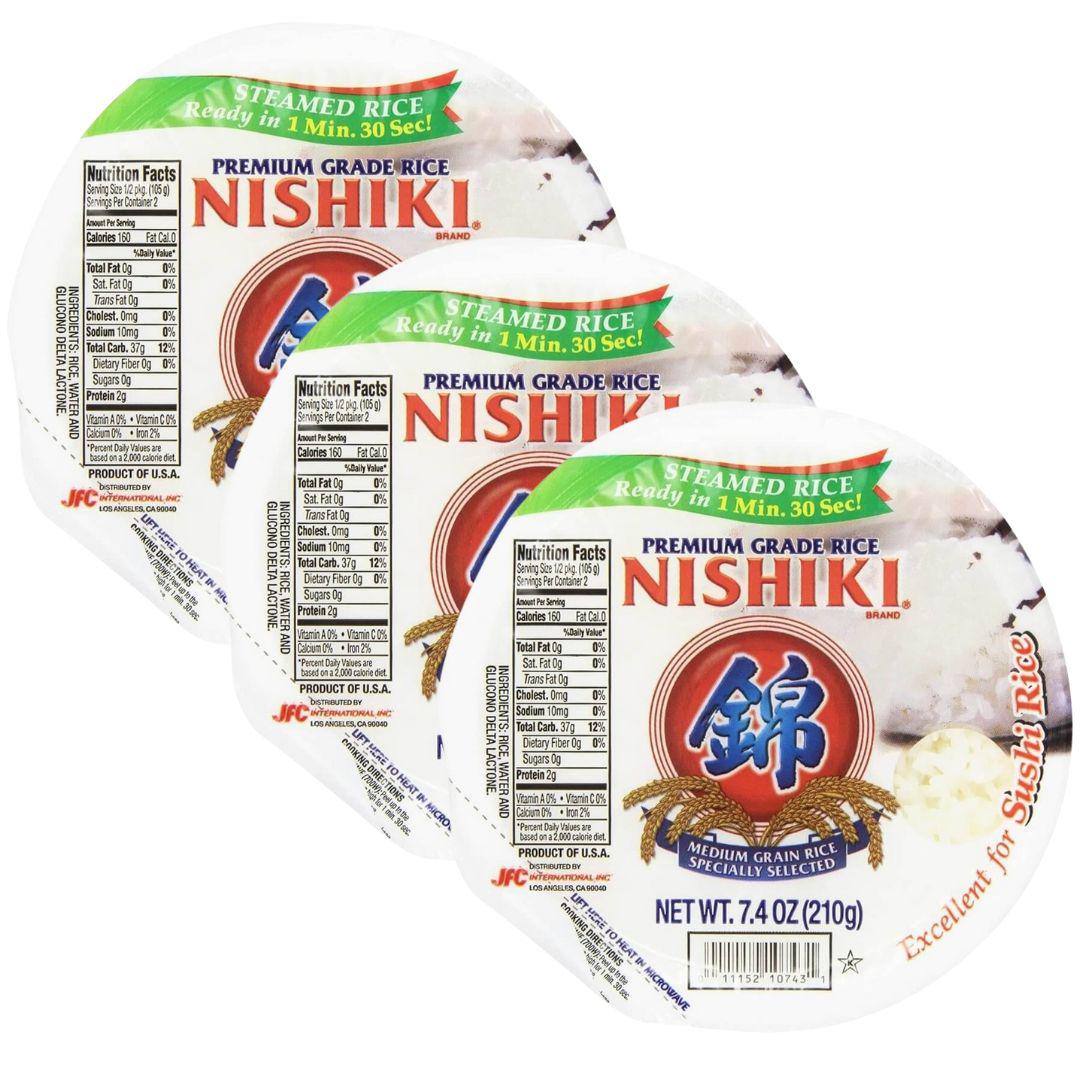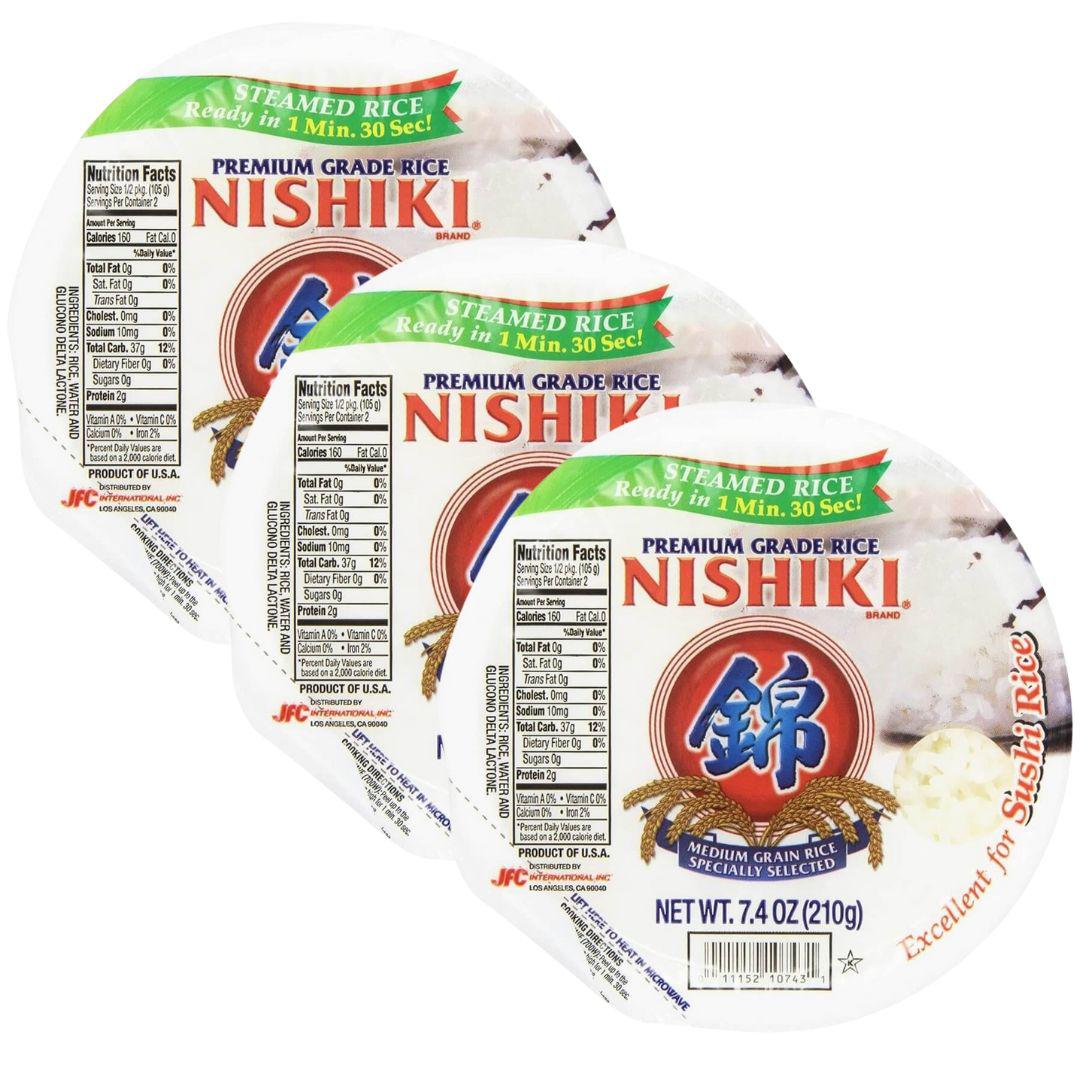 Nishiki Premium Microwaveable White Rice (3 pack)
$9.19
(
$9.45
)
|
3 x 7.4 oz