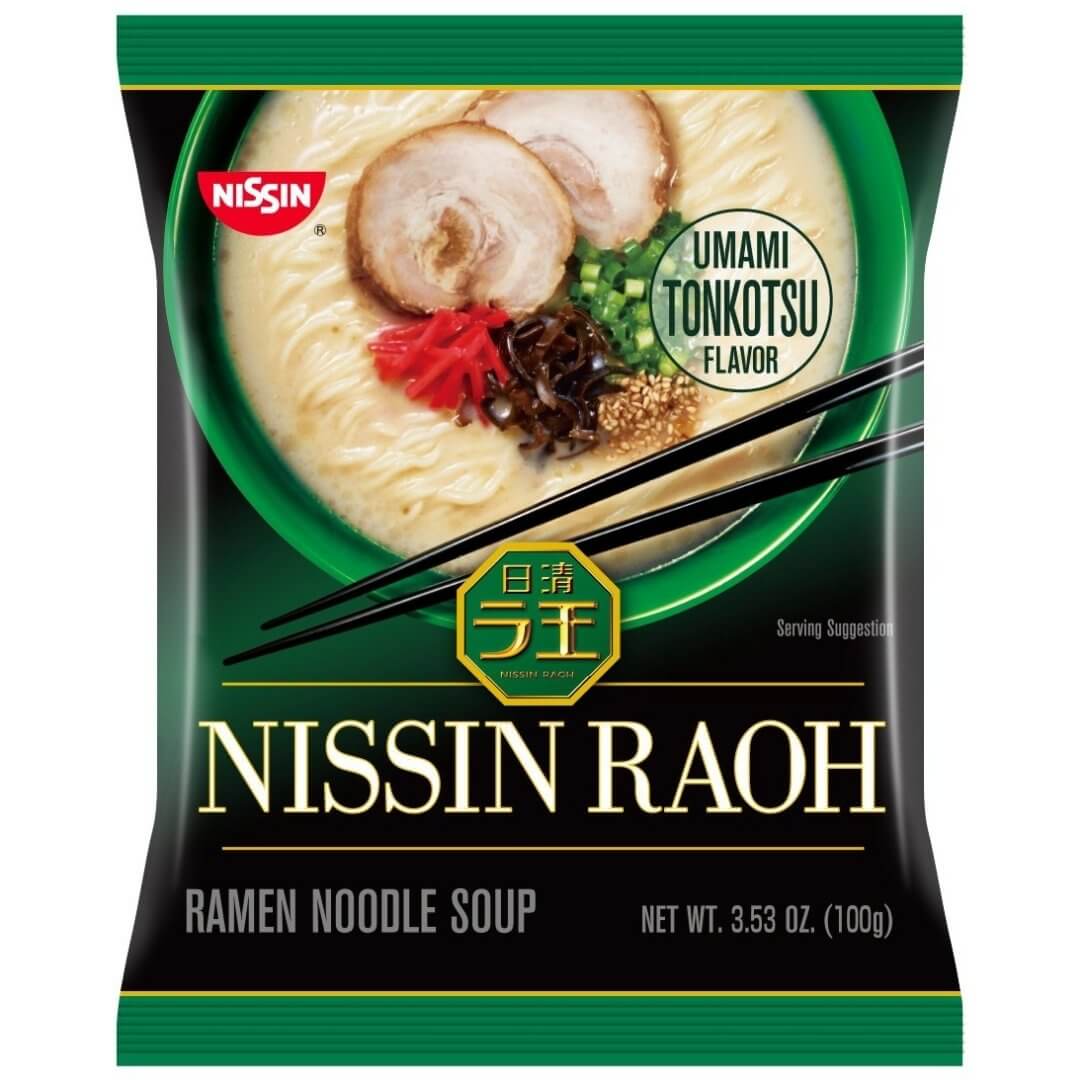 Nissin Raoh Ramen, Umami Tonkotsu Flavor
About this product
Nissin Raoh delivers premium Japanese ramen noodles through a state-of-the-art, triple-layer process. This savory, non-fried ramen has a Tonkotsu flavor and is paired with a rich umami broth. Bring the premium Japanese restaurant experience to your home!
Other Varieties
More details
Wheat, soybean, egg and milk.
Wheat flour, modified food starch, vegetable oil (palm oil, rice oil, sesame oil) salt, corn syrup, contains less than 2% of autolyzed yeast extract, calcium carbonate, caramel color, casein, disodium guanylate, disodium inosinate, disodium succinate, dried ginger flake, dried green onion, garlic powder, gum arabic, lactose, monosodium glutamate, natural and artificial flavor, polyglycerol esters of fatty acids, potassium carbonate, powdered corn, roasted wheat flour, sodium carbonate, sodium citrate, sodium hexametaphosphate, sodium metaphosphate, sodium phosphate, sodium pyrophosphate, soy lecithin, soybean, spice, sugar, tocopherol (preservative), wheat, white sesame seeds, xanthan gum.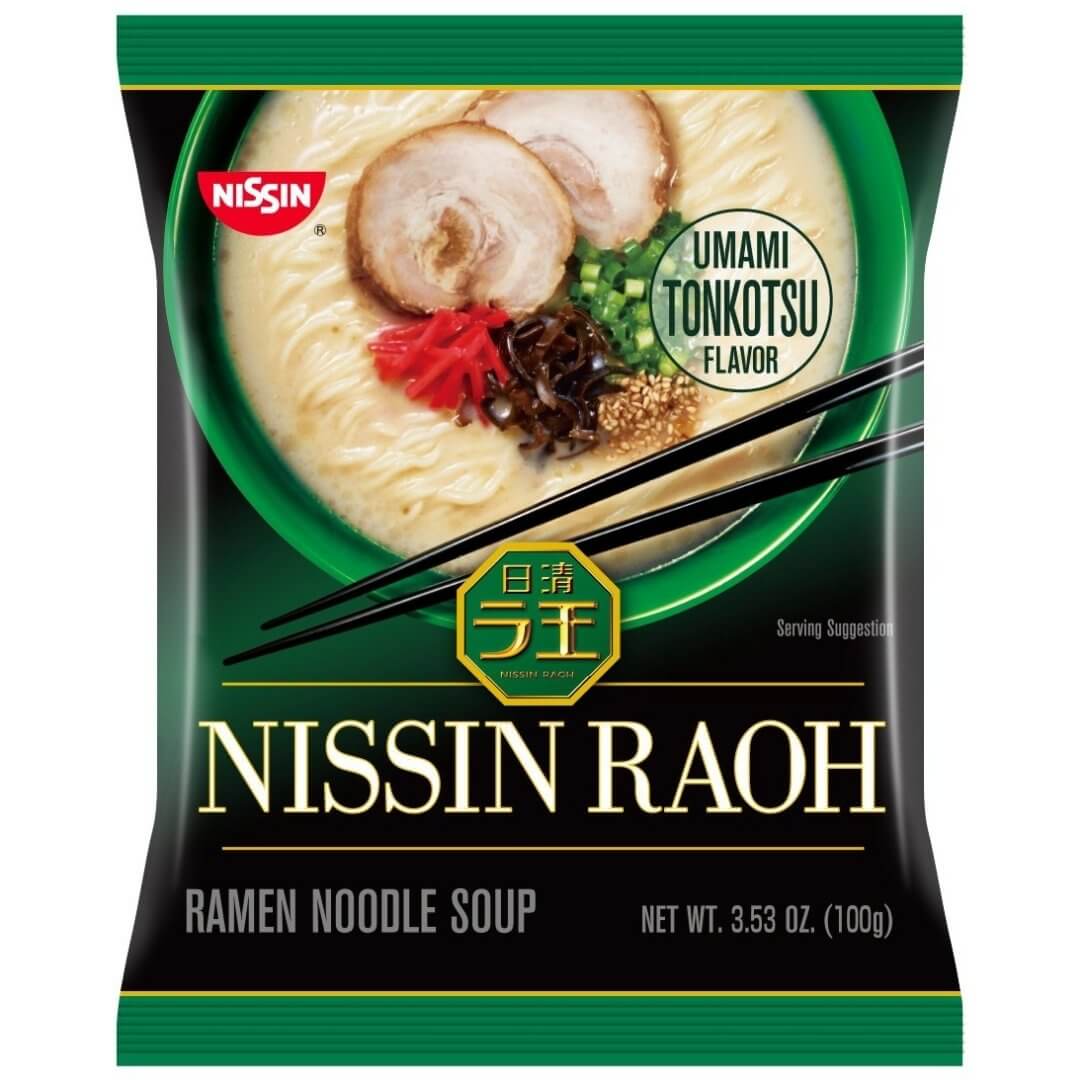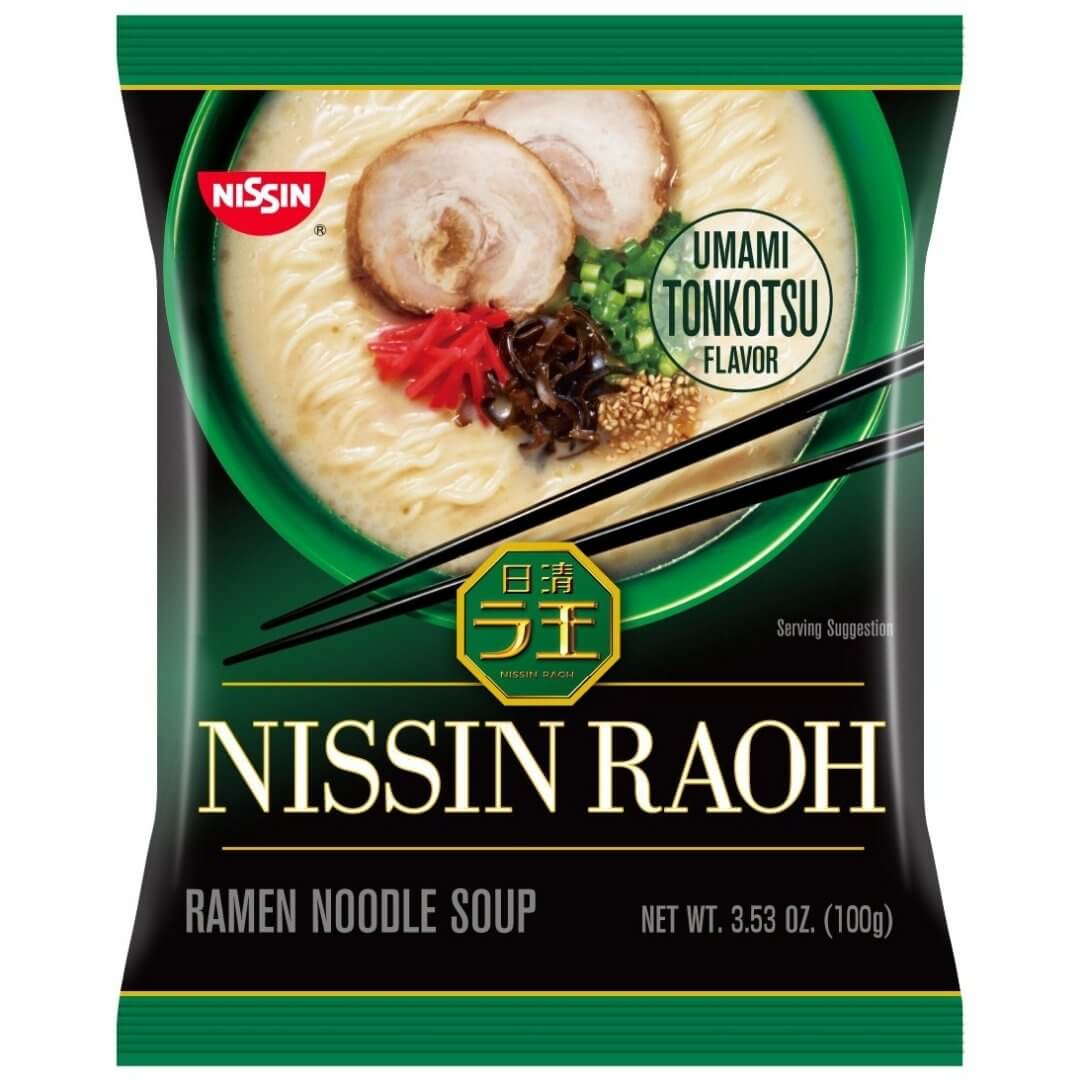 Nissin Raoh Ramen, Umami Tonkotsu Flavor