Occo Cinnamon Sampler (4 spices)
About this product
Occo Cinnamon Sampler includes 4 different chile peppers, the sweet cinnamon you know and love, plus three barks known for their bite. This is perfect to get to know cinnamon's savory side by tasting your way through four unique varietals. 
Occo spices are portioned into half-teaspoon pods and sealed for airtight freshness using a modified atmosphere packaging technique. This deck of 4 cinnamon spices comes together in one box.
Other Varieties
More details
About the brand
Ingredients
Cassia cinnamon, Ceylon cinnamon, Kerinci cinnamon, Saigon cinnamon.
Occo uses a revolutionary design to keep spice fresher at the molecular level for a more flavorful, affordable, and sustainable option. Occo was founded by two co-workers-turned-friends-turned-co-founders on a mission to transform the food industry with pre-package spice kits that help reduce waste while providing you with the freshest ingredients!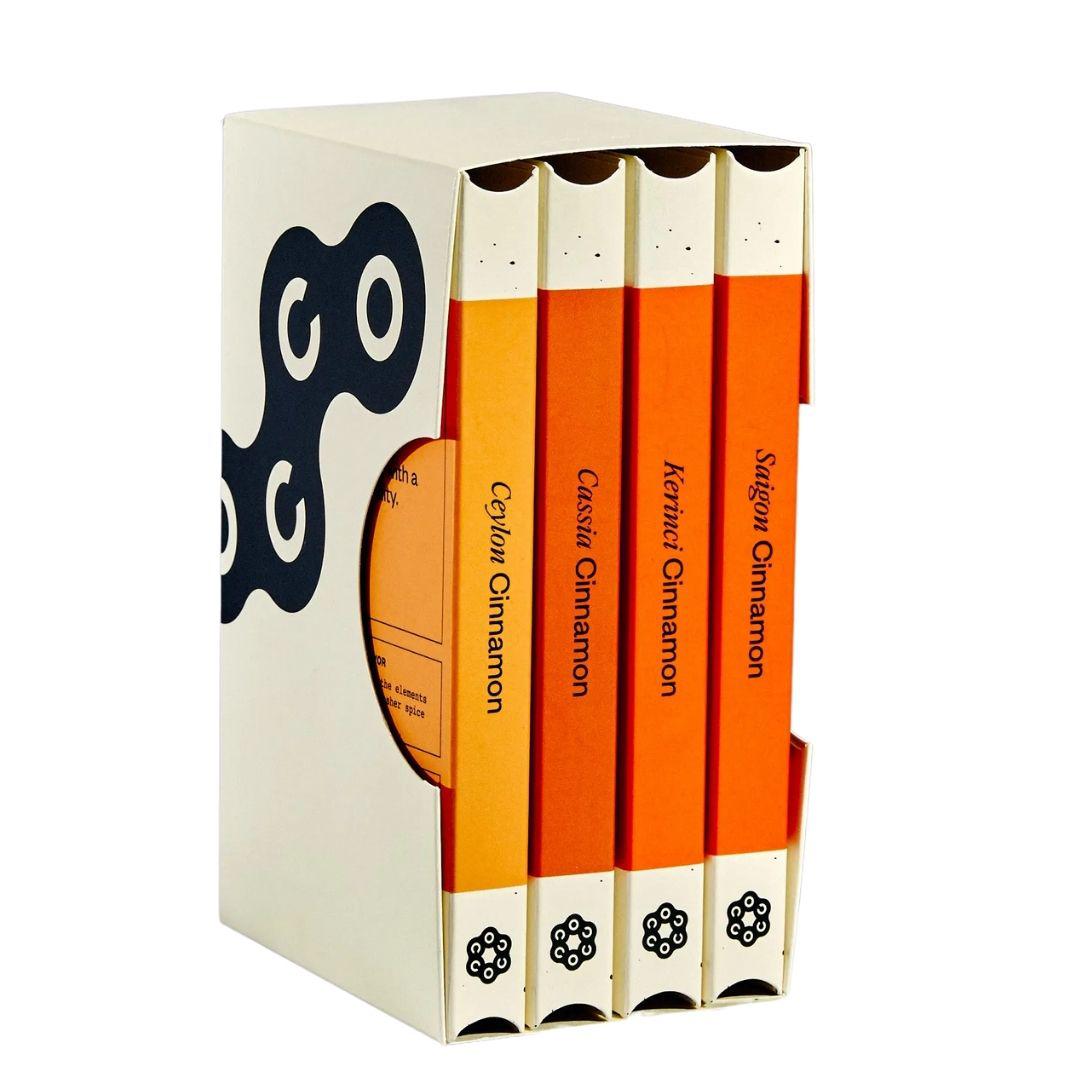 Occo Cinnamon Sampler (4 spices)