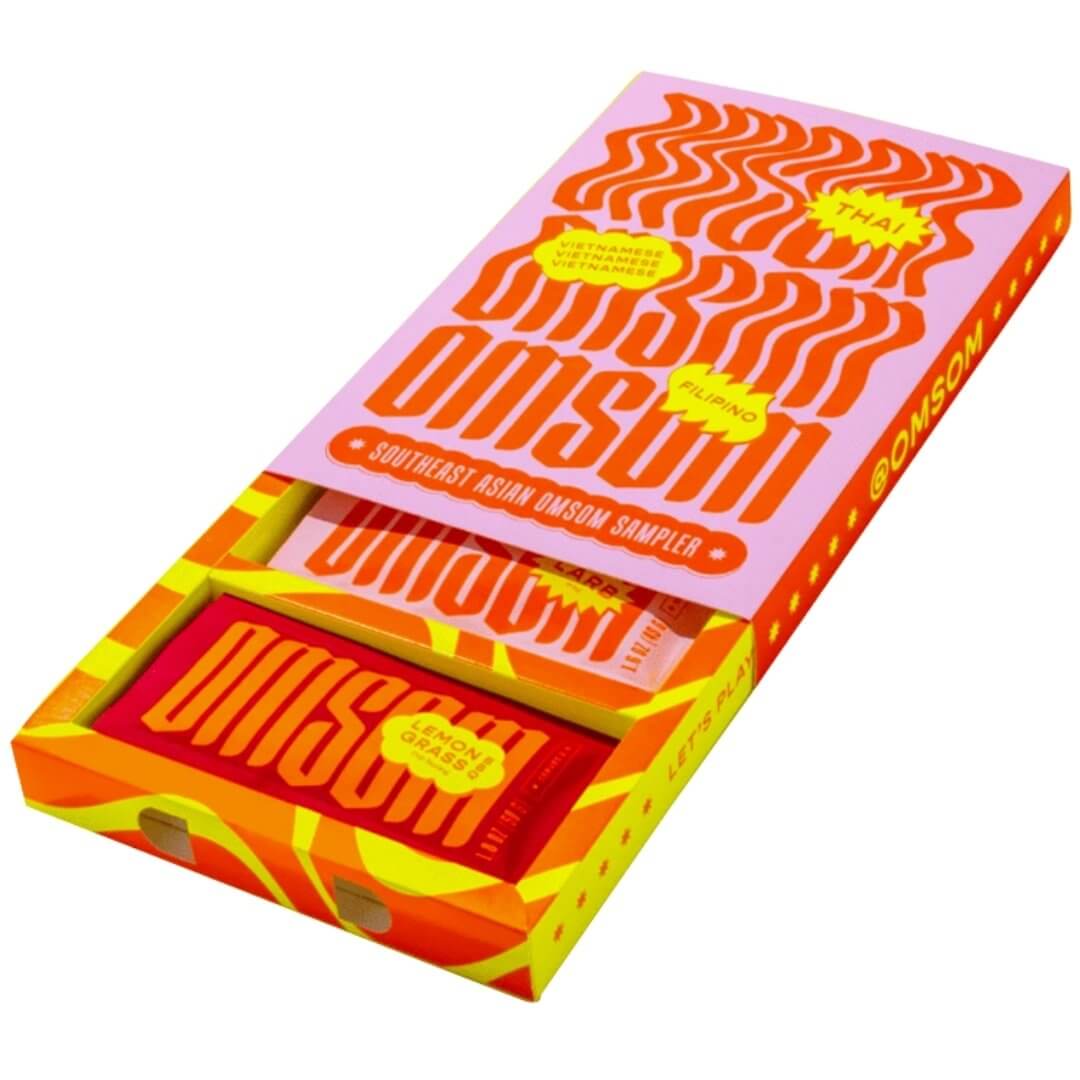 Omsom Southeast Asian Starters
About this product
Three pantry-staple starter packs that include all of the seasoning, aromatics, and sauce you'll need to make Vietnamese, Thai, and Filipino flavors. Vegan and gluten-free. There are a total of 6 starters in this package, each serving two people, making a total of 12 Southeast Asian-inspired meals!
This sampler includes:
Thai Krapow
Vietnamese Lemongrass BBQ Starter

Thai Lamb Starter

All Omsom products have no artificial flavors or preservatives.
Other Varieties
More details
About the brand
Ingredients
Lemongrass BBQ: Red Boat fish sauce (anchovy, sea salt), sesame oil, sugar, gluten-free oyster sauce (water, sugar, salt, oyster extractives [oyster, water, salt], corn starch), lemongrass, garlic, lime juice concentrate, gluten-free tamari soy sauce (water, soybeans, salt, sugar). Larb: Starter: Fish sauce (anchovy, sea salt), lime juice concentrate, cane sugar, Thai dried chili flakes, rice powder. Packet: Sticky rice powder. Sisig: Cane vinegar, garlic, calamansi puree, porcini mushroom powder, dried chili flakes.
Omsom is a new Asian pantry staple that makes cooking your favorite Asian dishes with uncompromised flavors and hard-to-find ingredients possible in any home kitchen. Sisters Vanessa and Kim Pham started Omsom with the mission of reclaiming the cultural integrity of Asian cuisines too often diluted in the mainstream grocery aisle. Since launch in May 2020, Omsom has sold out 10X, sold over 425K+ starters, and has been praised by The NY Times, Bon Appetit, Epicurious and Thrillist. All Omsom products have no artificial flavors or preservatives.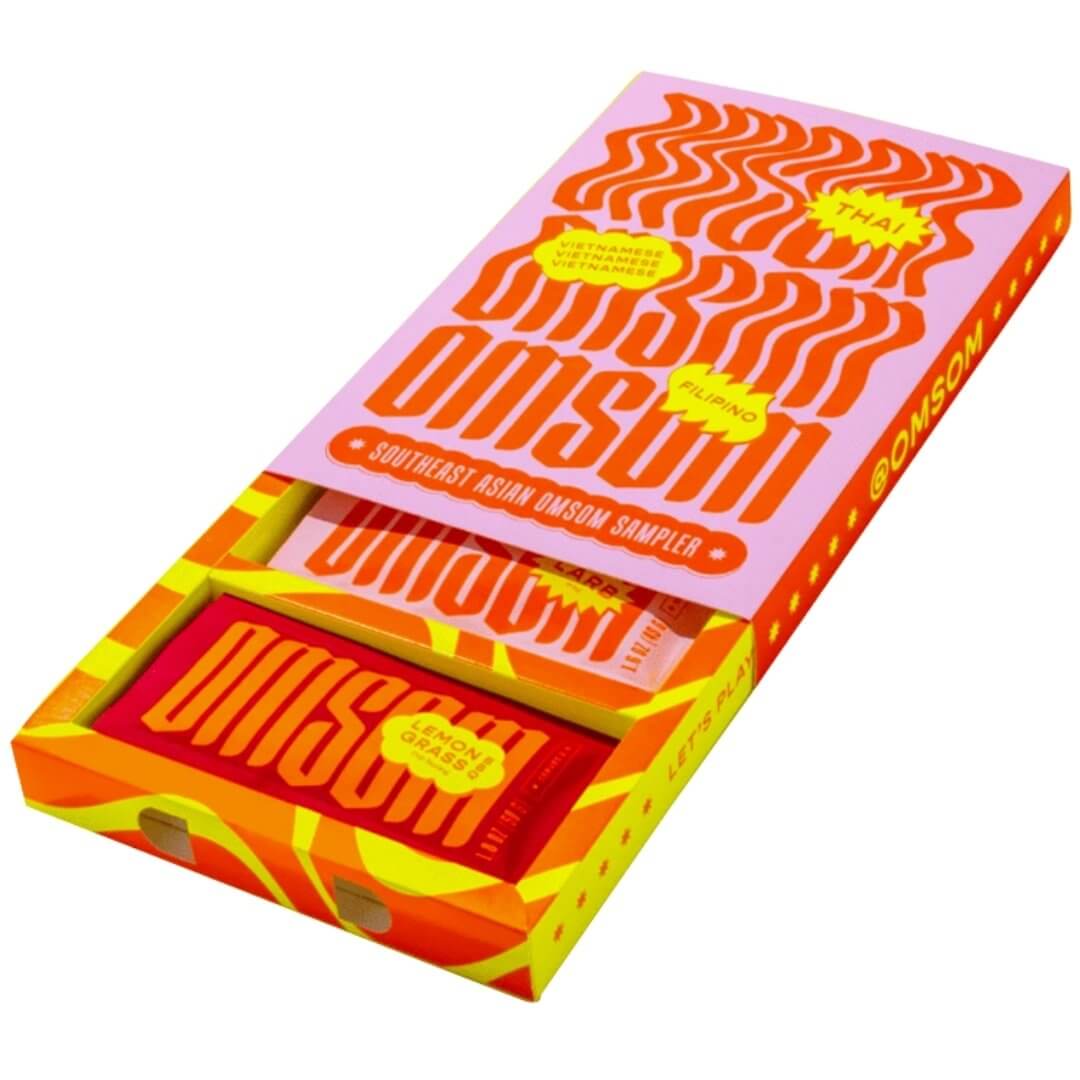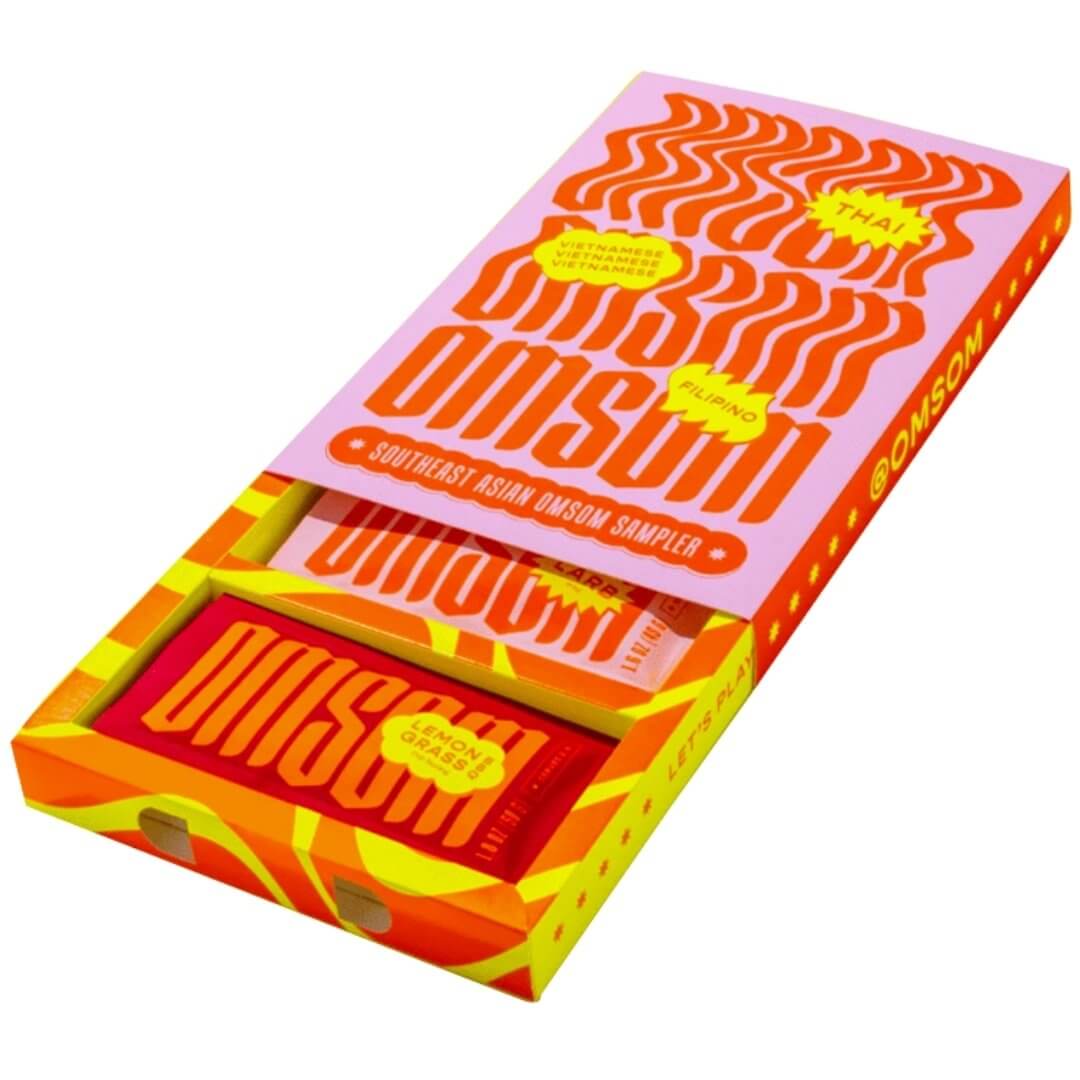 Omsom Southeast Asian Starters