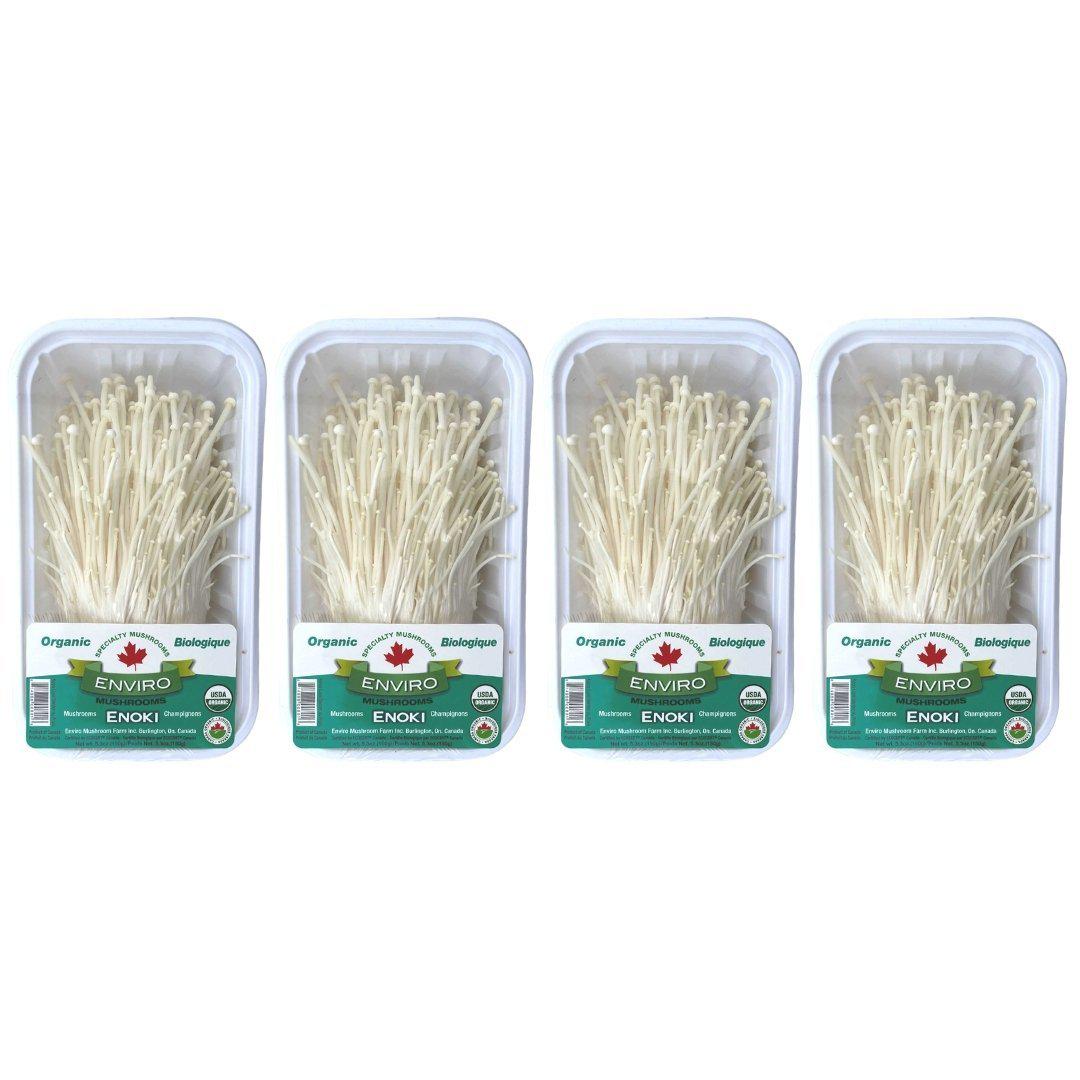 Organic Enoki Mushroom, Value Bundle (4 count)
$19.99
(
$23.96
)
|
4 x 3.5 oz
About this product
Organic variety grown in state-of-the-art facility in Ontario, Canada. Enoki mushrooms are small mushrooms that have tiny caps and long, thin stems that are tightly packed together. They have a mild fruity flavor and firm texture. You would typically find enoki mushrooms in stir-fries, soups, noodle dishes, grilled, or in hot pot.
Save up by getting a 4 count bundle!
If you spot some white fuzz on your enoki mushrooms, don't worry! This fuzz may develop when delicate mushrooms are removed from their chilly growing environment and is completely safe to eat. 
Other Varieties
More details
Enviro Mushroom Farm was founded in 2000 by a Korean couple who immigrated to Canada in that same year. Today, Enviro Mushroom Farm is a 150,000 square feet facility that produces 3 million pounds of certified organic specialty mushrooms every year. The certified-organic specialty mushrooms grown at in Enviro's state-of-the-art farms are grown using a sterilized organic culture media, hepa-filtered air, and purified water.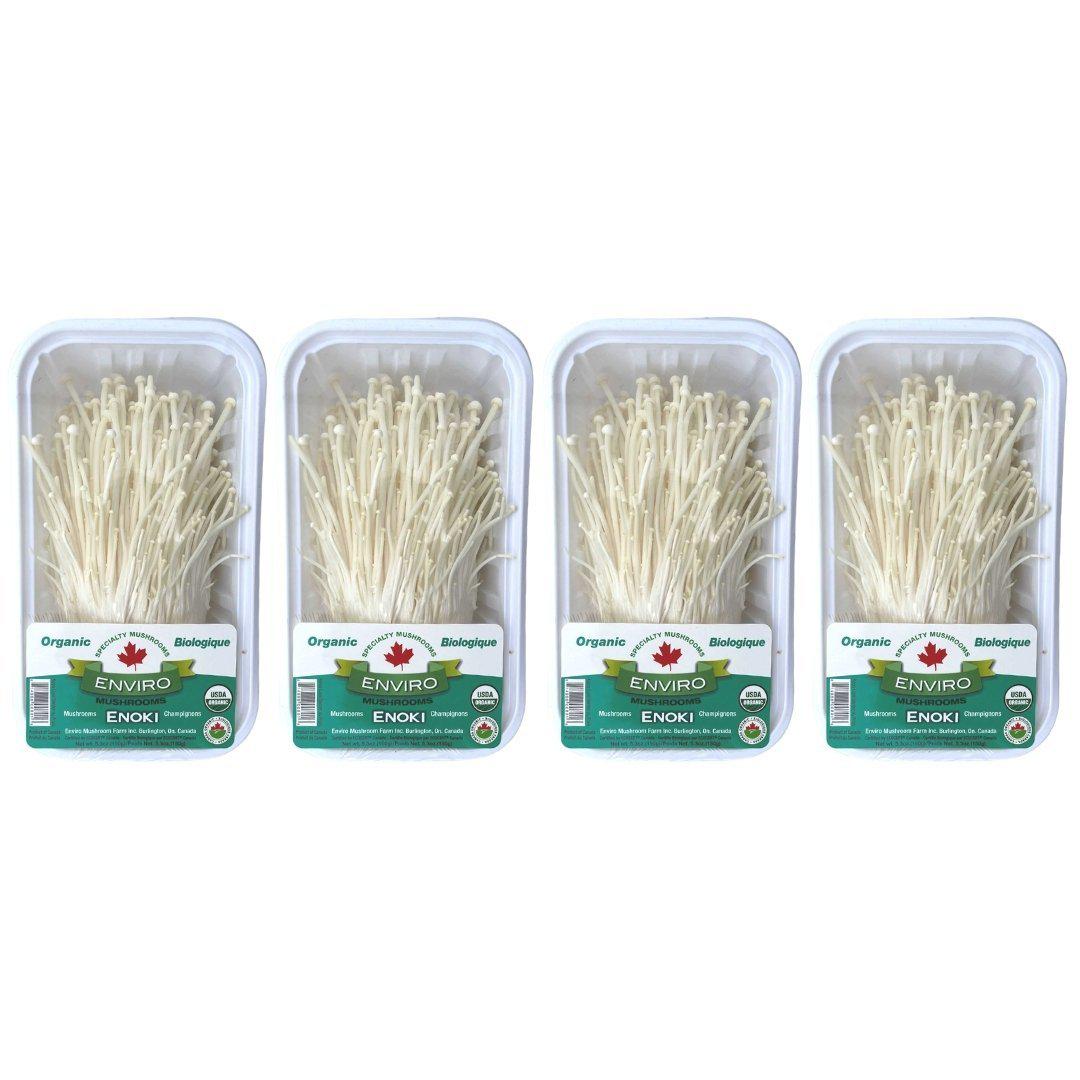 Total 5 star reviews: 1
Total 4 star reviews: 1
Total 3 star reviews: 0
Total 2 star reviews: 0
Total 1 star reviews: 0
Incredibly fresh

I was very happy with how perfect these mushrooms were. I wasn't too sure about shipping fresh mushrooms, but they arrived pristine! Even more amazing once beer battered and deep fried!
Reviews Loaded
Reviews Added
Organic Enoki Mushroom, Value Bundle (4 count)
$19.99
(
$23.96
)
|
4 x 3.5 oz