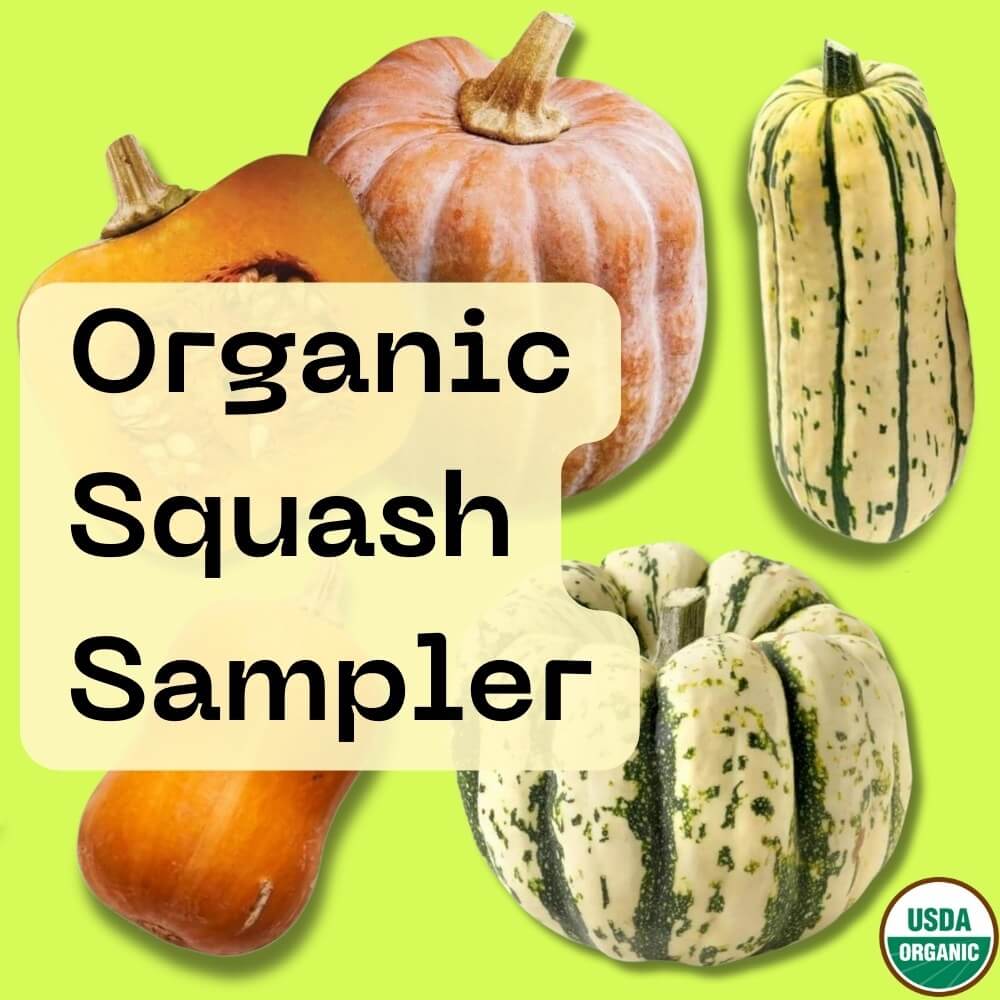 Organic Squash Sampler (4 count)
$17.99
(
$20.46
)
|
4 count
About this product
Not your average pumpkin! Try roasting, baking, sautéing, simmering, and steaming with these new and improved specialty organic squashes this autumn. This combination includes our four new seasonal offerings:
1 Organic Sweet Dumpling Squash
1 Organic Honeynut Squash
1 Organic Delicata Squash
1 Large Organic Robin's Koginut Squash
Sweet dumpling squash has a hard, cream-colored and mottled green skin. It grows to approximately the size of a large grapefruit. It's sweet flavors pairs well with maple syrup and other sweet glazes. 
Honeynut Squash is a winter squash cultivar that is a cross between butternut and buttercup squash. It is similar in shape and flavor to butternut squash, but half the size and ten times sweeter. 
Delicata Squash is a very sweet winter squash variety with a thin, edible skin. Typically cut into half rounds and roasted.
Organic Robin's Koginut Squash is a cross between two squash varieties developed by Michael Mazourek, one prized for its high dry matter and the other for its concentrated sweetness. This little pumpkin stands out on the plate, with a sweet, intensely squash-y flavor that's totally delicious.
Other Varieties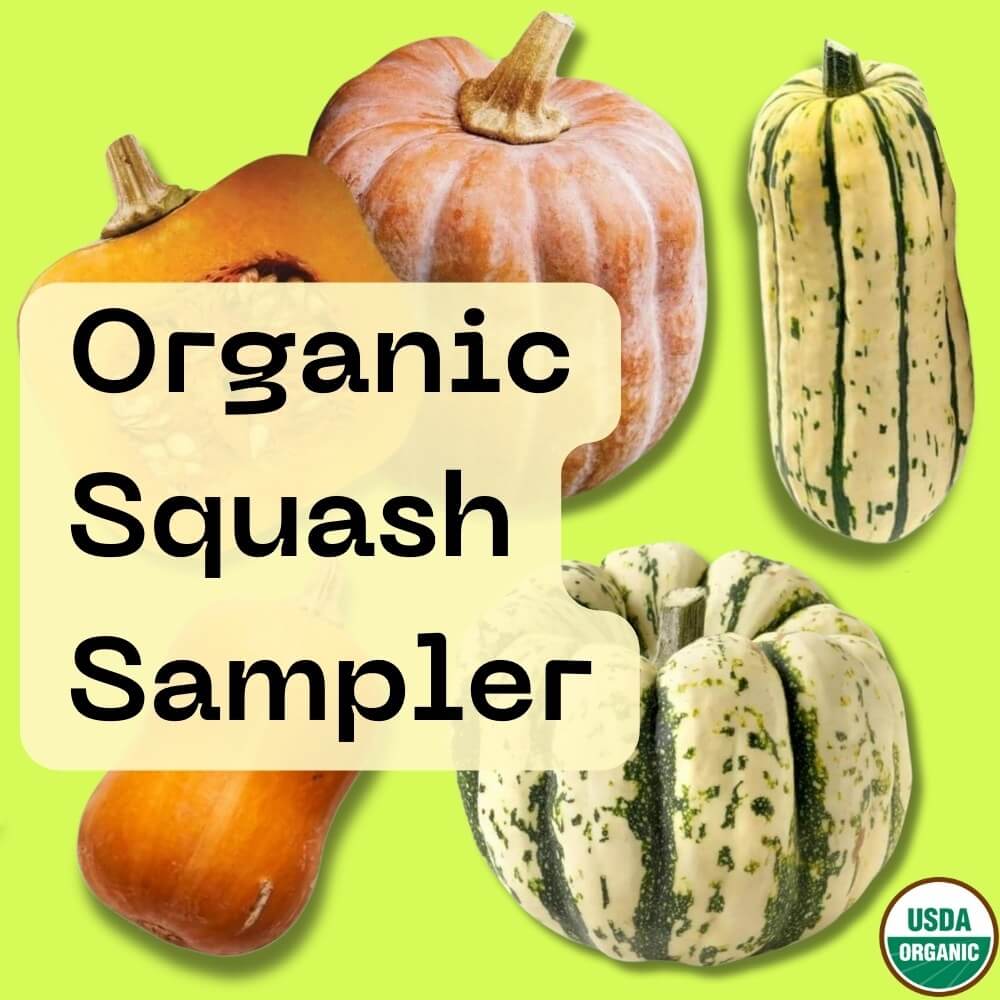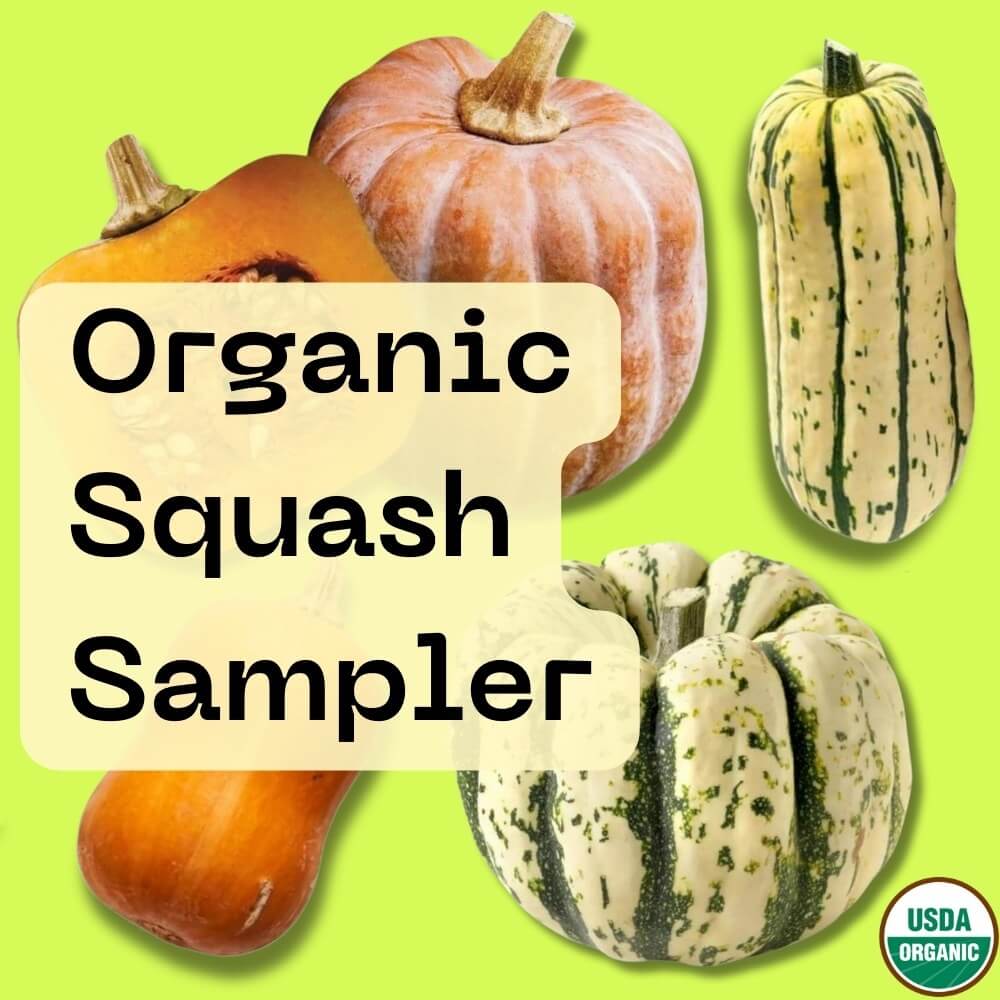 Organic Squash Sampler (4 count)
$17.99
(
$20.46
)
|
4 count