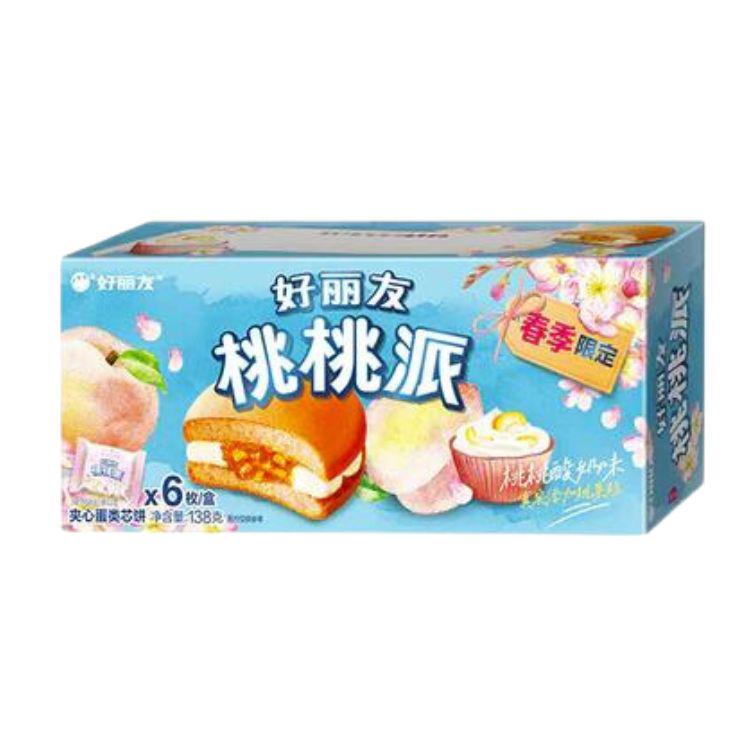 Orion Peach Pie Yogurt Cakes
About this product
Orion Peach Pie Yogurt Cakes are mouthwatering individual desserts that blend the flavors of ripe peaches and creamy yogurt. These delectable cakes boast a tender texture, a delightful peach pie filling, and a subtle tanginess from the yogurt, making them a perfect treat for any dessert lover.
More details
Soybean and gluteten grain products and their products.
Wheat flour, granulated sugar, peach jam (add amount > 11%), shortening, vegetable oil, food additives (sorbitol liquid, mono-diglceryl fatty acid ester, lactate fatty acid glyceryl ester, phospholipid, glucone-ô-lactone, propylene glycol fatty acid ester, sodium bicarbonate, sucrose fatty acid ester, satin 60, flavor, satin 65, monkokosin, citric acid, xanthan gum), malt syrup, glucose syrup, edible glucose, maltodextrin, edible alcohol, edible salt, concentrated peach juice.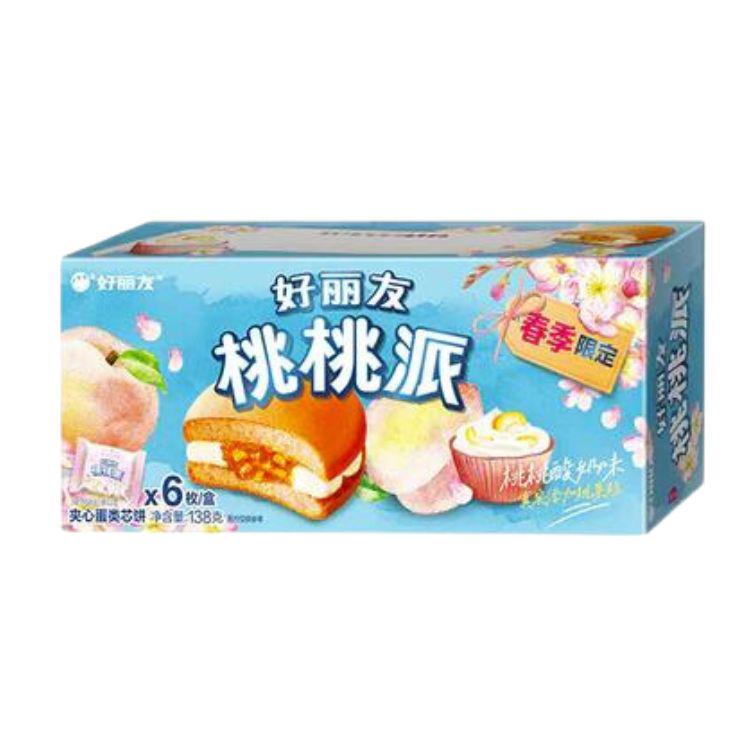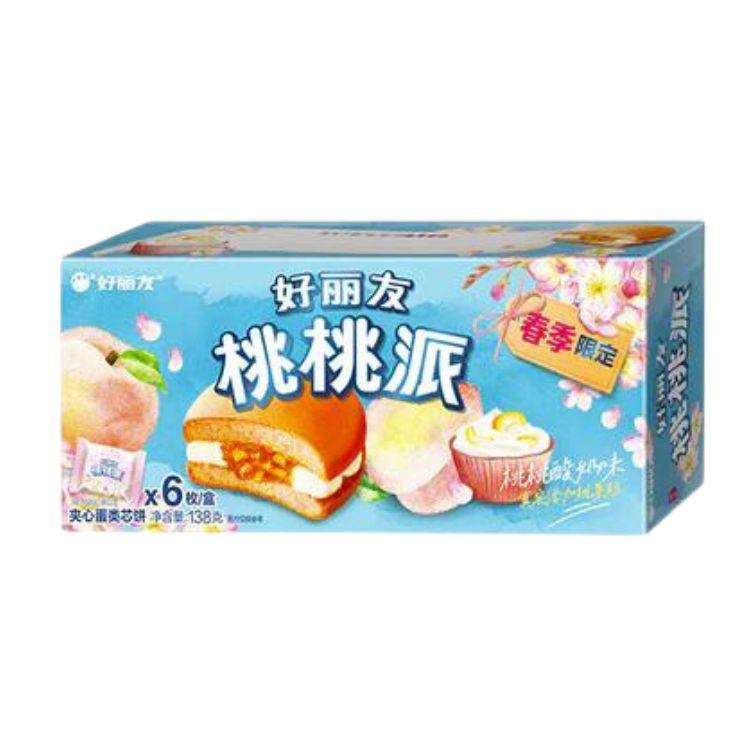 Orion Peach Pie Yogurt Cakes