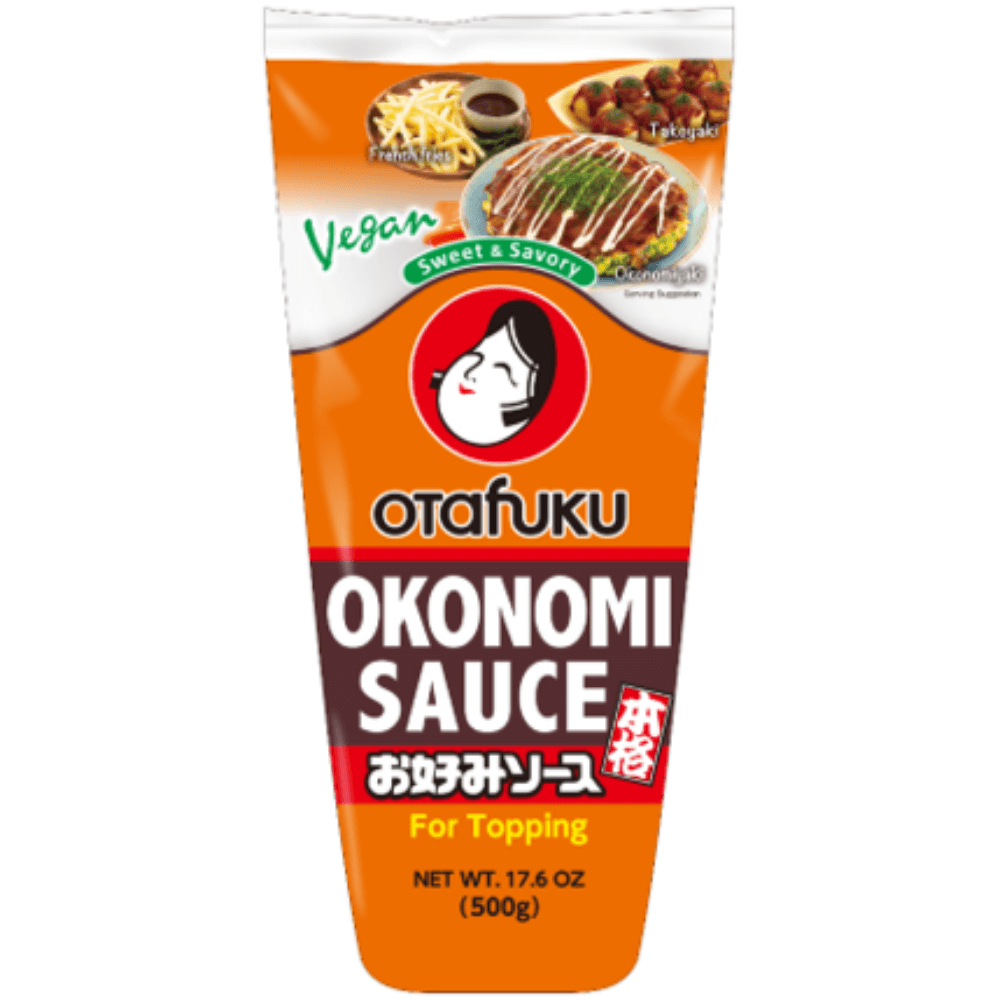 About this product
With nearly 100 years of history, Otafuku is one of the most popular brands in Japan. Okonomi sauce is made by blending around 20 types of different spices with plenty of fruits and vegetables. While this sauce is most often found drizzled on top of okonomiyaki, a savory Japanese pancake, we also love it on top of roasted vegetables.
More details
About the brand
Ingredients
Water, sugar, molasses, tomato paste, soy sauce (soy beans, water, salt), apple paste, salt, grain vinegar, modified corn starch, onion paste, spices, yeast extract, concentrated date juice, carrot extract, xantham gum, garlic extract, shiitake mushroom powder.
Otafuku is named after a popular figure in Japanese folk tales, often depicted with large cheeks and a joyful smile. Otafuku translates to "much good fortune," and represents happiness and good luck. Otafuku Sauce Co. was started in Japan in the 1920s as a sake and soy sauce wholesaler before it started producing its own line of the popular Otafuku Okonomiyaki Sauce. Today, Otafuku makes a variety of Japanese condiments and products enjoyed by people all over the world.