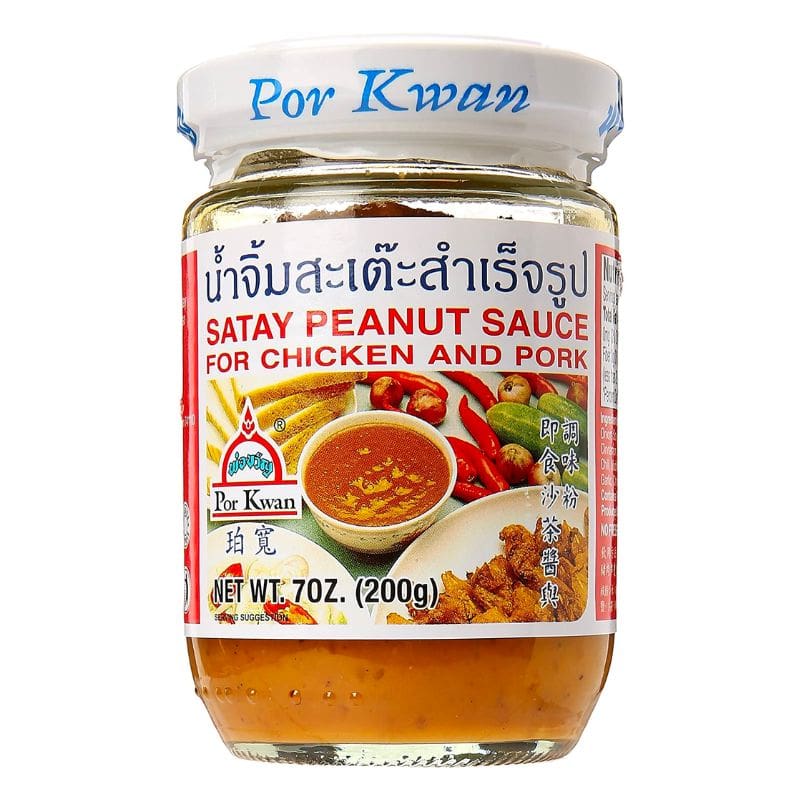 Por Kwan Satay Peanut Sauce
About this product
This convenient jar of peanut sauce is delicious with tofu and rice, which makes it suitable for vegetarians. It has a nice sweet flavor with a gentle spice so that is served well as a dip for barbecue chicken or pork.
More details
Peanut, coconut, soybean.
Water, sugar, onion, peanut (12%), coconut milk, soybean oil, lemon grass, salt, garlic, spices (cumin, coriander seeds, turmeric, cardamom, star anise, nutmeg, clove), modified corn starch, chili, citric acid, paprika color.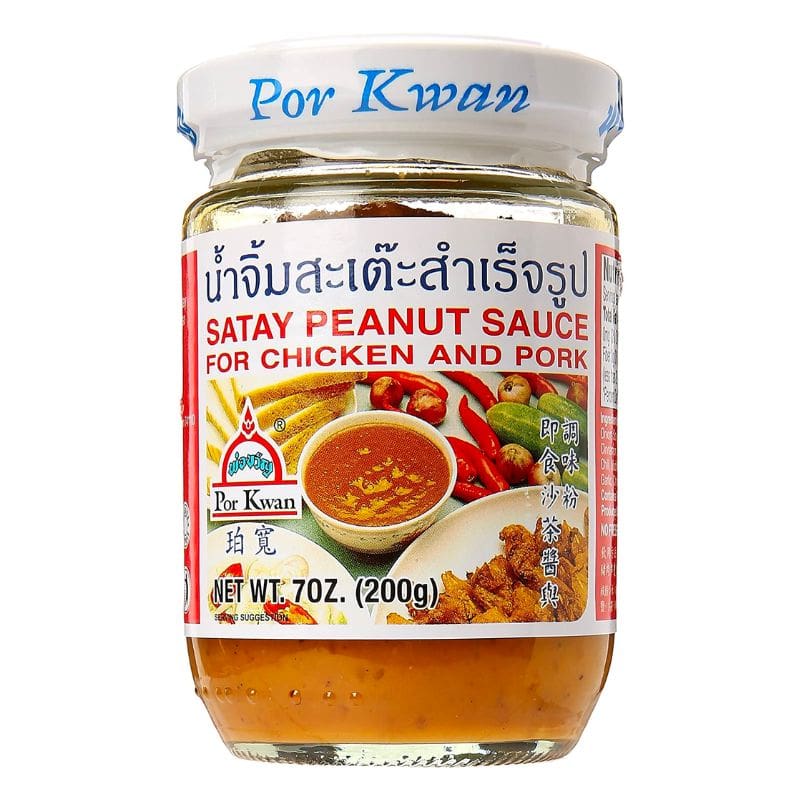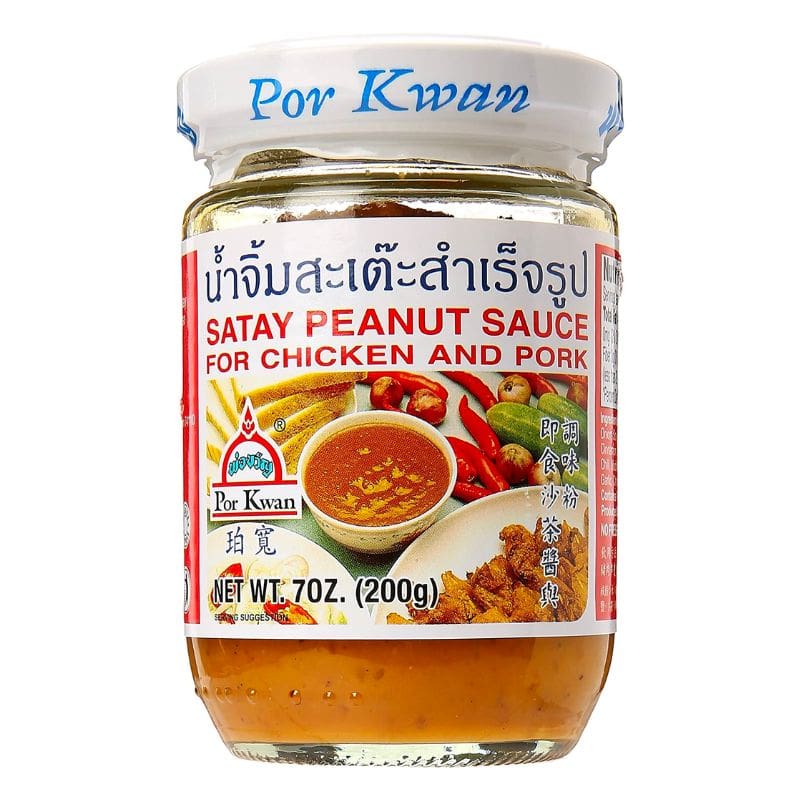 Por Kwan Satay Peanut Sauce