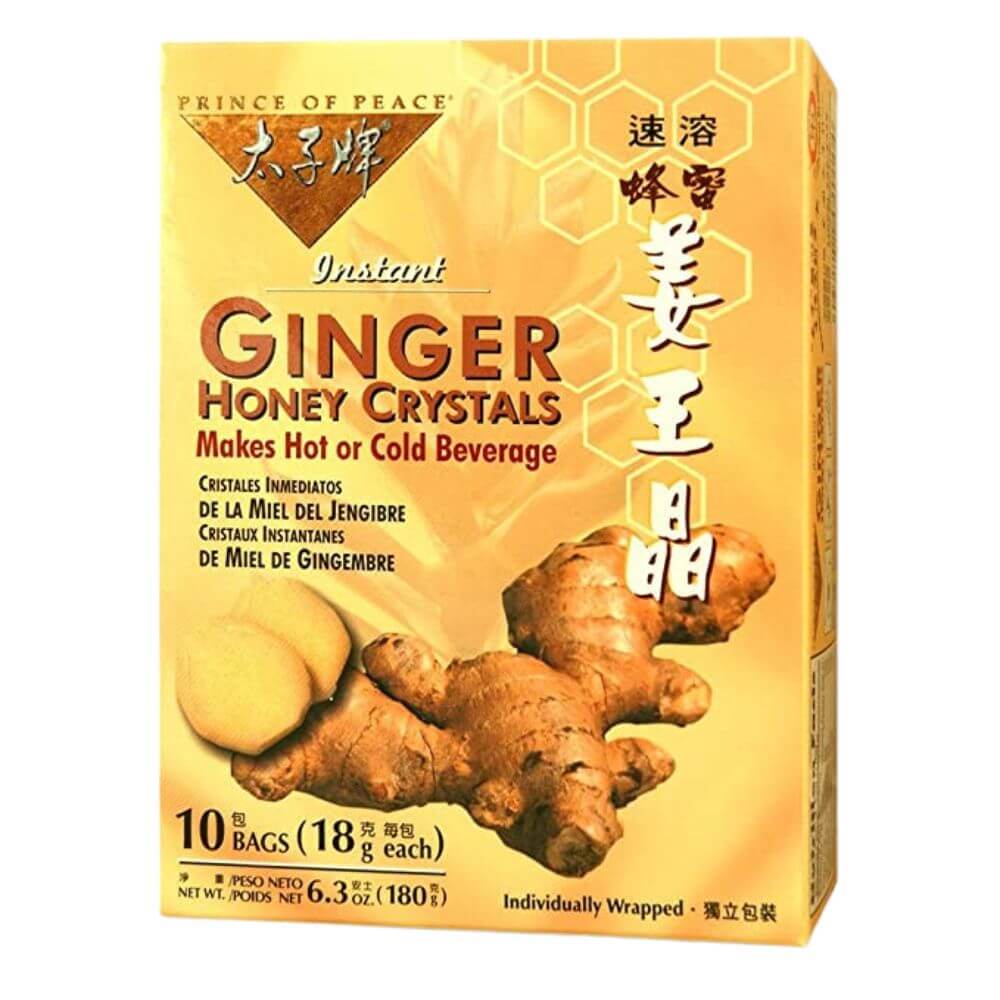 Prince of Peace, Ginger Honey Crystal (10 pack)
About this product
Prince of Peace brings you all the natural, stomach-soothing benefits of ginger and honey in their special proprietary blend of Instant Ginger Honey Crystals. Each sachet contains concentrated extract from 14 grams of raw ginger, which is the base for the appealing aroma and exquisitely smooth taste.
Formulated with raw ginger and honey, the result is a smooth-tasting ginger tea that may help with phlegm, sore throat, sinuses, and more! Naturally caffeine free, serve hot to warm your senses or enjoy it iced for a refreshing treat.
More details
Cane sugar, ginger, honey, glucose.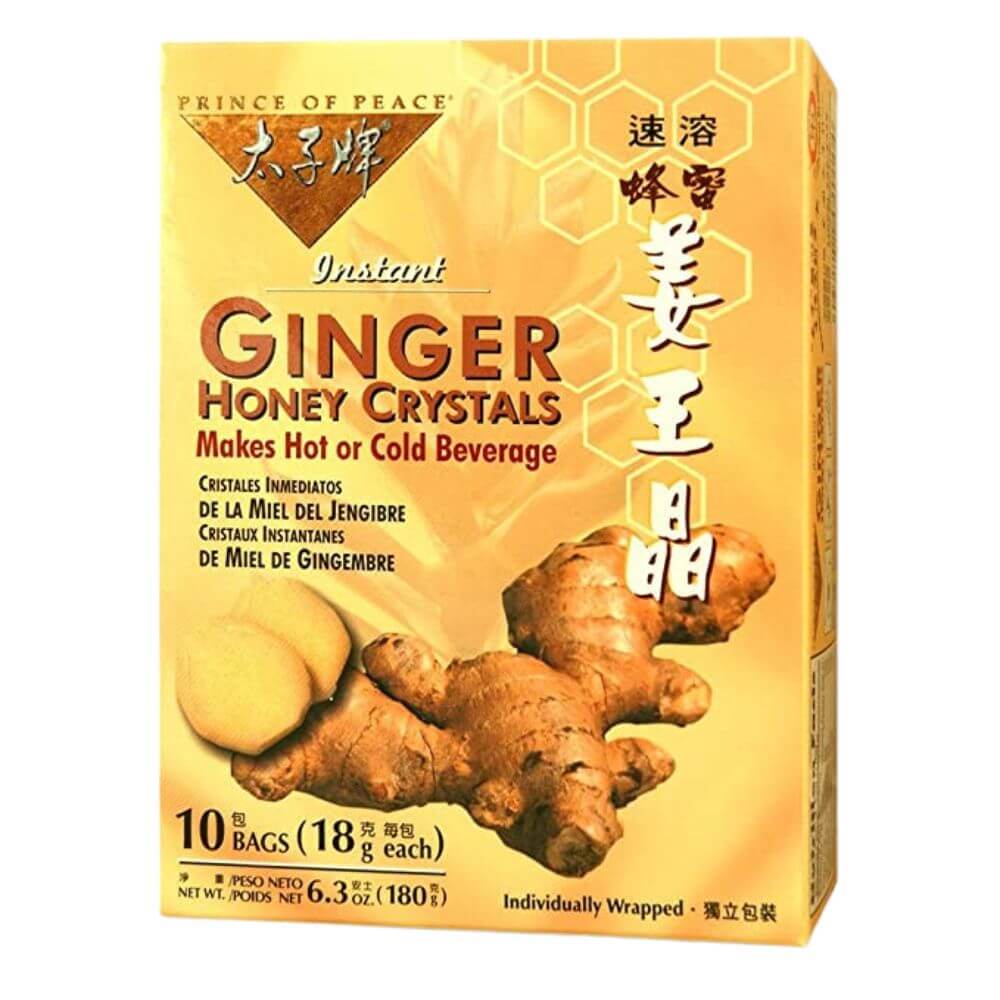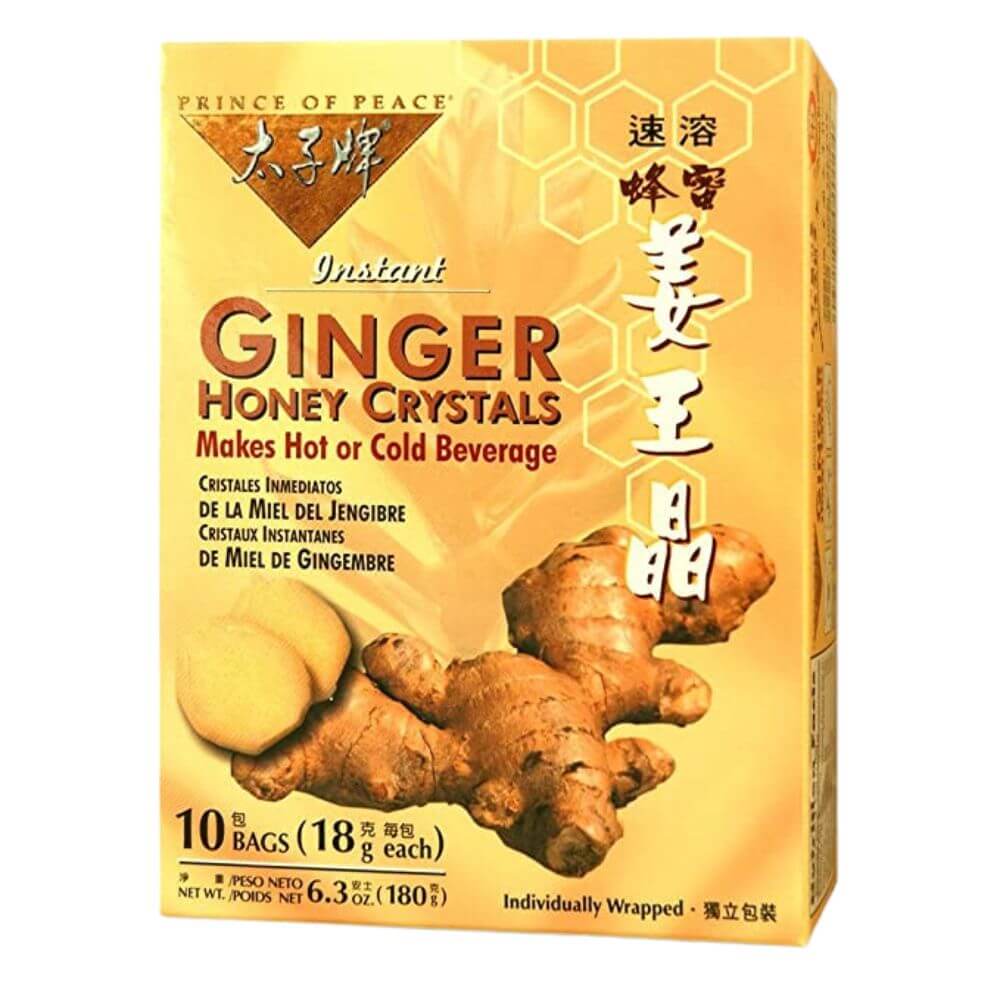 Prince of Peace, Ginger Honey Crystal (10 pack)