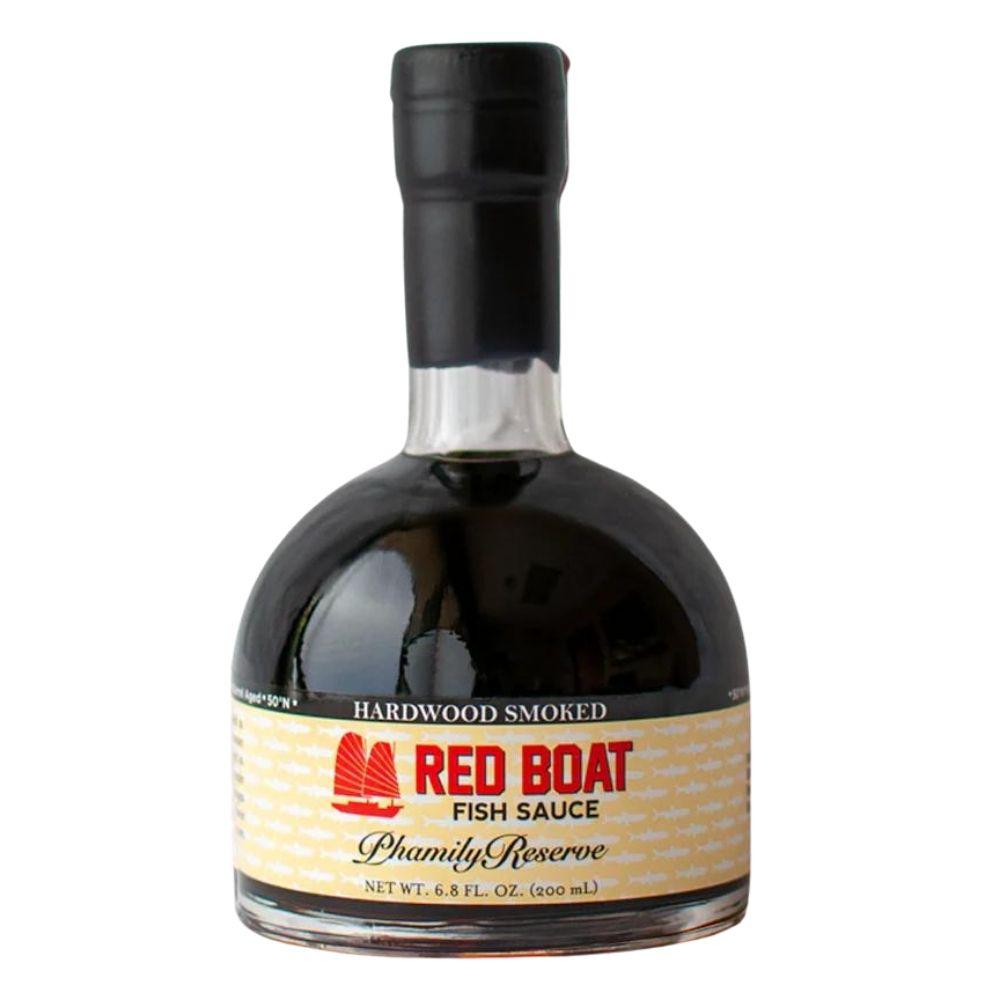 Red Boat Phamily Reserve 50N Hardwood Smoked Fish Sauce
About this product
The Phamily Reserve 50N Hardwood Smoked is a collaboration between Red Boat and Blis Gourmet. 50N is the highest grade fish sauce in Red Boat's lineup. After the initial fermentation process to create the fish sauce, it gets aged in barrels that previously held bourbon and maple syrup and then smoked in a combination of mesquite, hickory and cherry wood. The end result is a subtle sweetness and smokiness not found in other fish sauces!
Red Boat is a family business committed to quality ingredients and upkeeping time-honored fermentation traditions since the day it was founded. That means no additives, no preservatives, and no flavor enhancers. Just the purest fish sauce on earth.
More details
About the brand
Allergens
Ingredients
Fish.
Anchovy, sea salt.
After moving to the United States, Cuong Pham was hungry to recreate the flavors of his childhood in Saigon. But not even the vibrant Asian markets of San Francisco offered the intensely fragrant first-press fish sauce that Cuong remembered from Vietnam. So in 2011, Cuong started Red Boat Fish Sauce. Returning to Vietnam, Cuong expanded a small, family-run facility on the tropical island of Phú Quốc. With its clear waters and traditional fishing communities, Phú Quốc has long been renown for producing the world's greatest fish sauces. Cuong partnered with expert fishermen and continued a centuries-old fermentation tradition to bring and share through Red Boat products in America.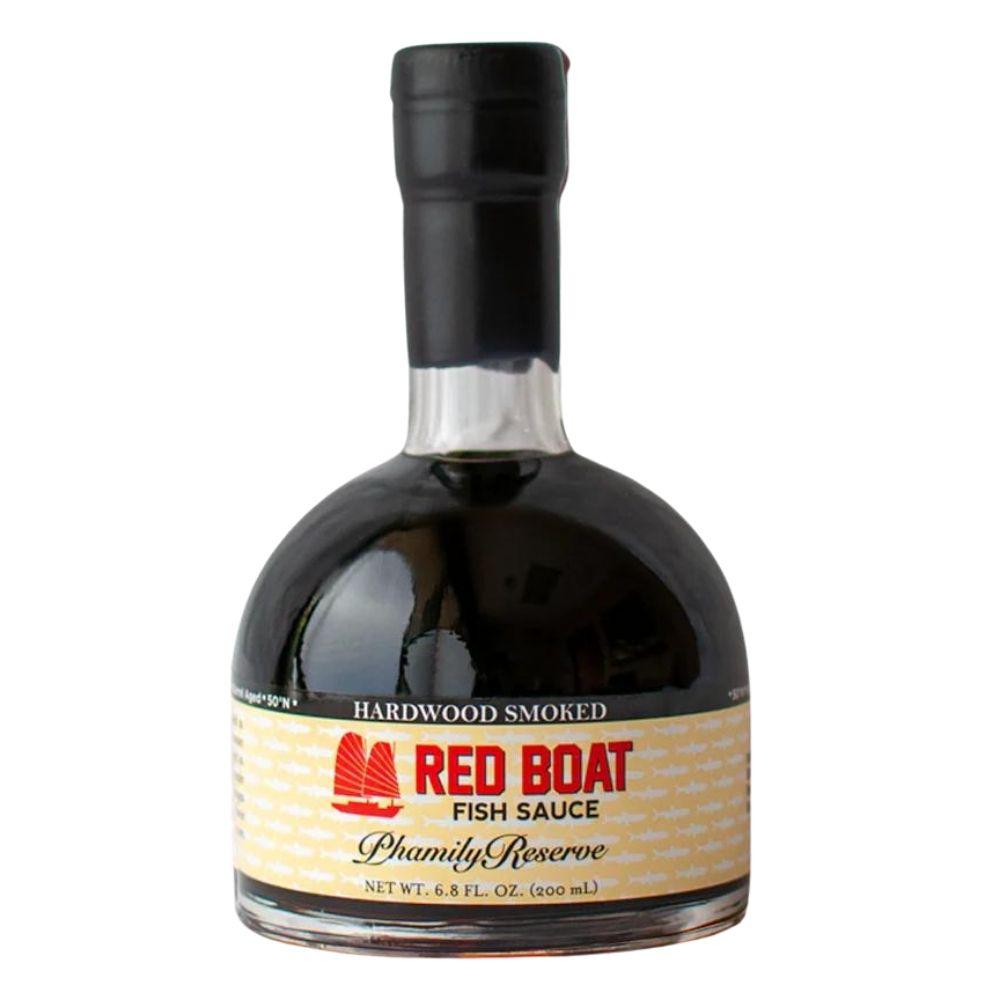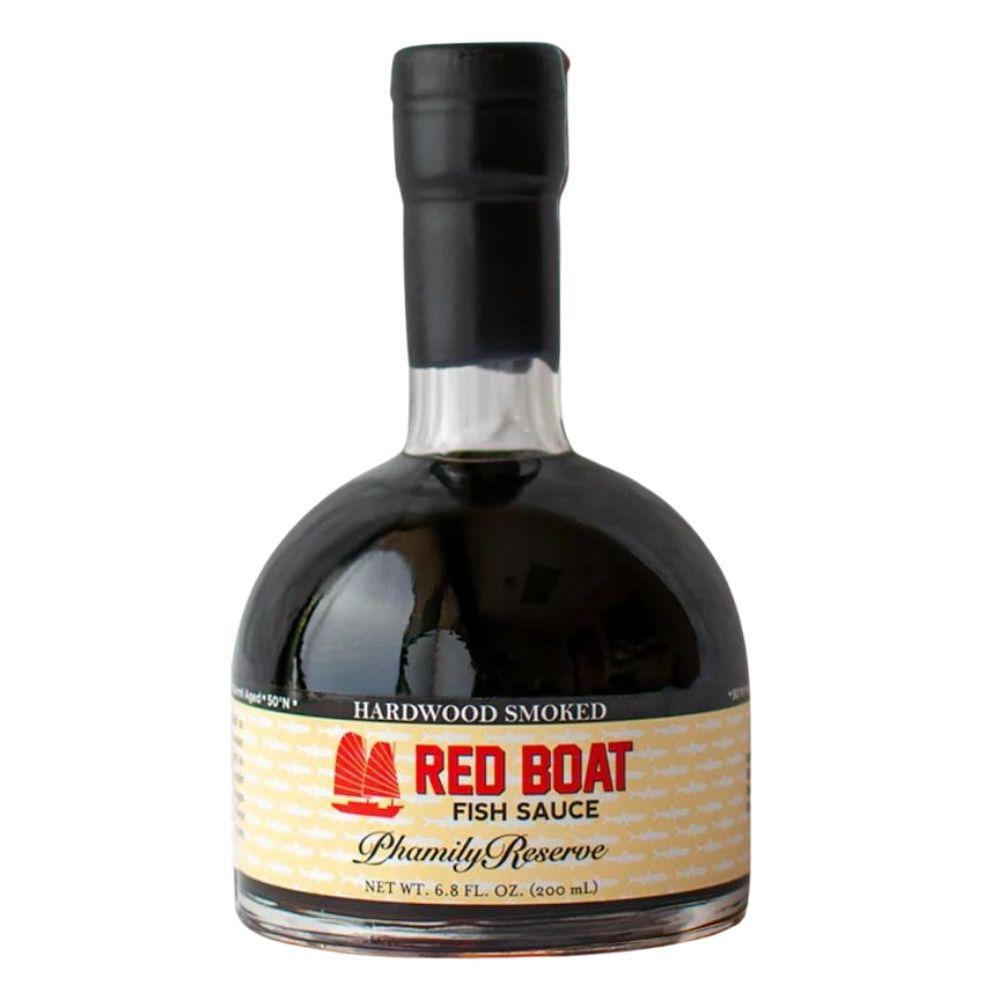 Red Boat Phamily Reserve 50N Hardwood Smoked Fish Sauce