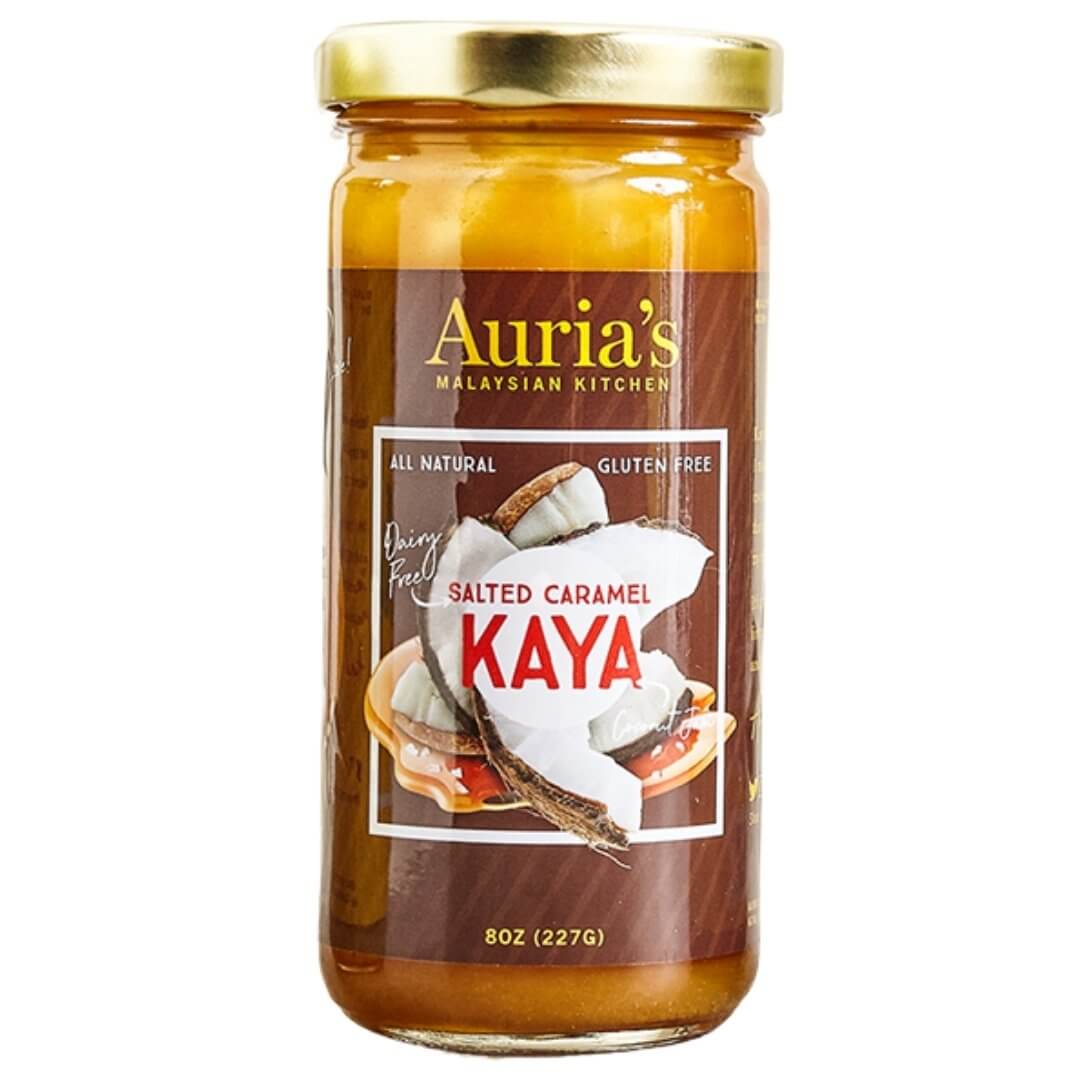 Auria's Salted Caramel Kaya
About this product
This decadent, silky smooth coconut jam is a staple in Malaysian kopitiam (coffee shop) breakfasts. Made with premium coconut milk, eggs, and sugar this Kaya is flavored with dairy-free Salted Caramel. Auria's Salted Caramel Kaya is slow-cooked for hours following a traditional method and yields a smooth, scrumptious delight to add enticing flavor to all your favorite sweet treats.
More details
About the brand
Allergens
Ingredients
Coconut milk, eggs.
Coconut milk, eggs, cane sugar, pandan leaves, kosher salt.
Auria's Malaysian Kitchen was founded by Auria, a now Brooklyn resident who was born and raised in a tiny town called Seremban in Malaysia. Auria grew up surrounded by the delicious cuisine of her homeland and learned how to cook in her mother's kitchen. When she came to the US in the early 90s to continue her music studies at Berklee College of Music, she began creating her own condiments and recipes to share with her friends. In 2013, Auria made the decision make authentic Malaysian food available to the American public and launched Auria's Malaysian Kitchen with one product - Hot Chili Sambal. Today, Auria's Malaysian Kitchen has a variety of condiments and sauces to bring the distinct and wonderfully diverse flavors of Malaysia into the kitchen of every passionate home cook.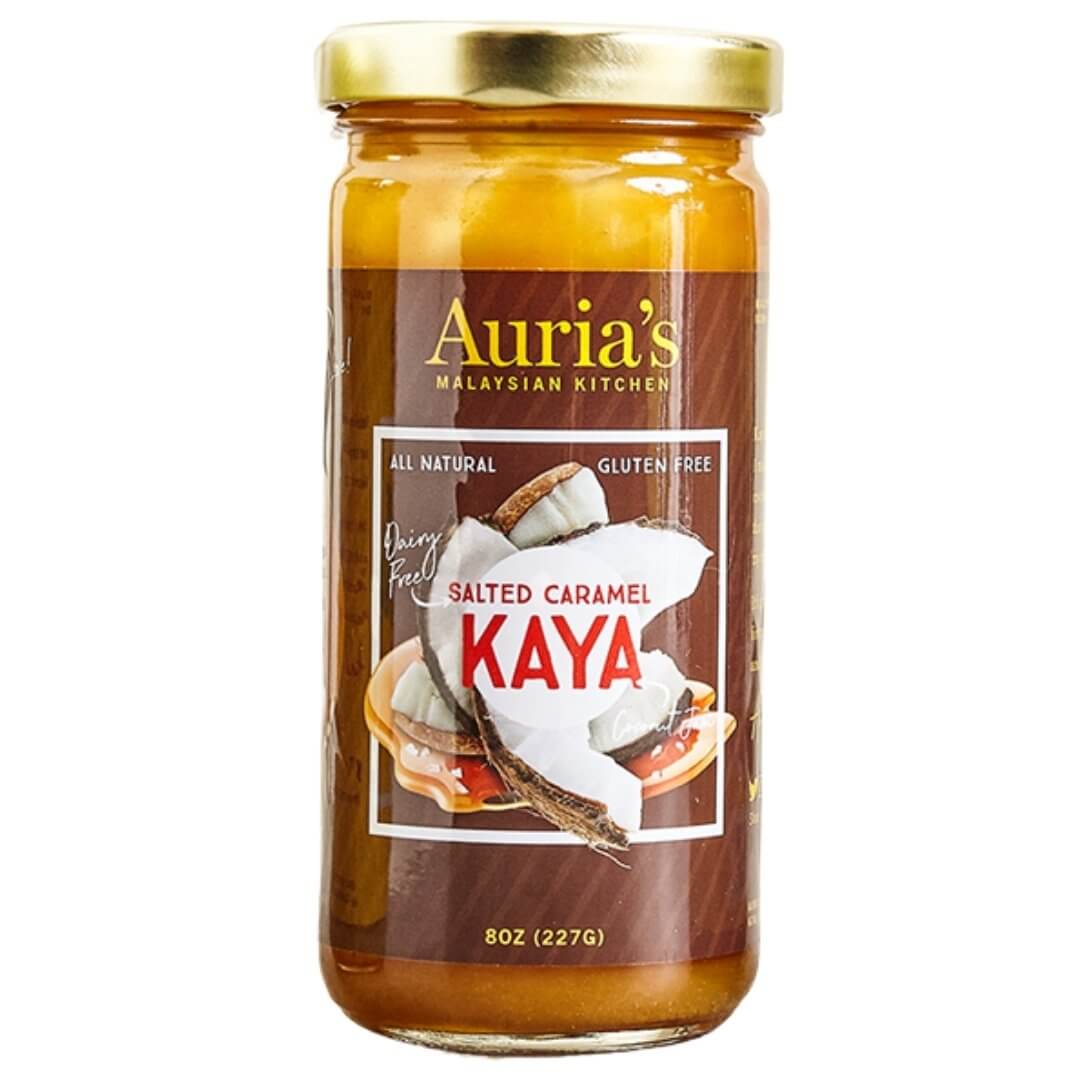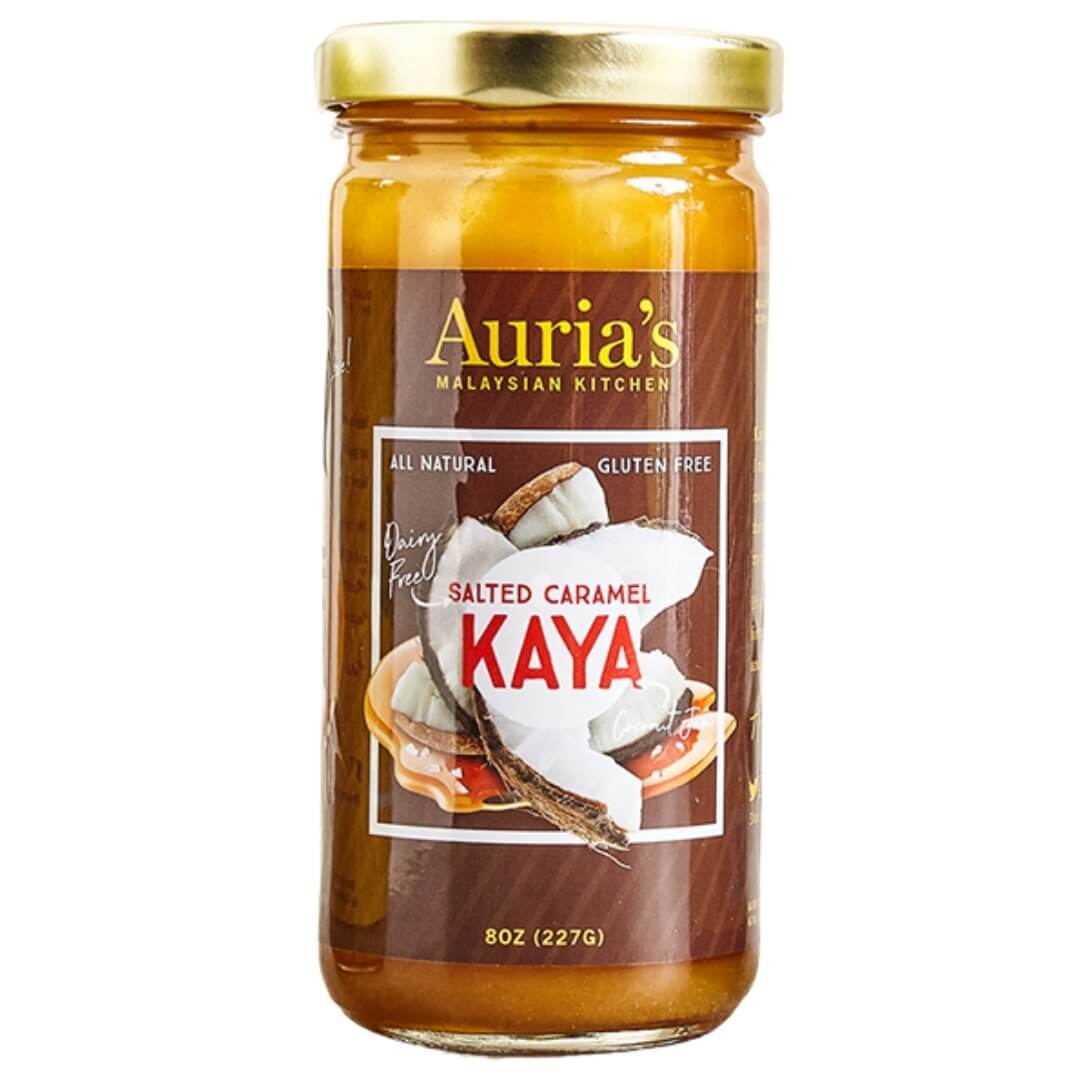 Auria's Salted Caramel Kaya