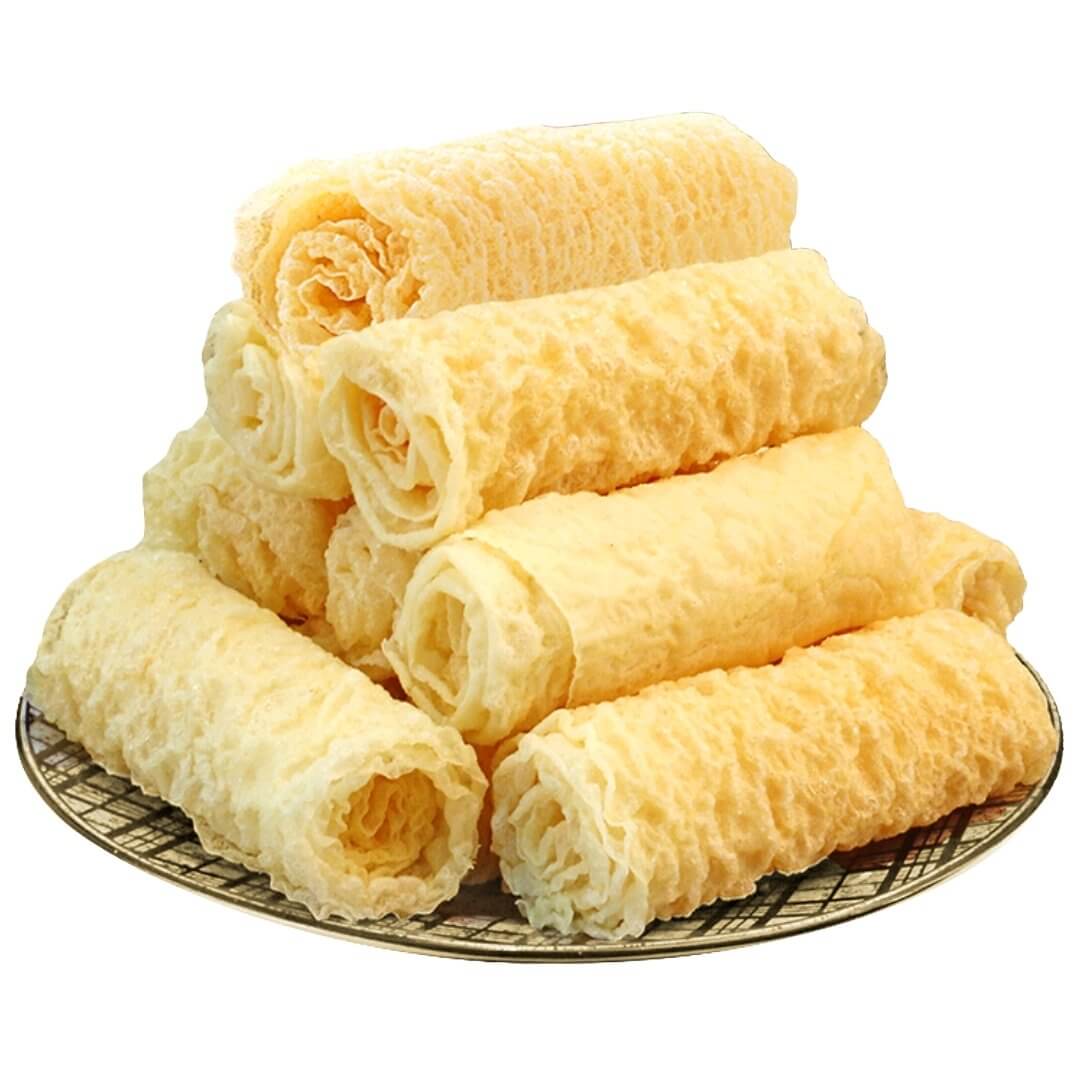 Seafood Flavored Tofu Skin Rolls
About this product
Fresh, delicate tofu skin, perfect for hot pot or seafood soups. Tofu skin is the wrinkly layer that that forms on the surface of soy milk as it cooks to make tofu. This tofu skin is infused with sea bream for a delicious, seafood flavor.
More details
Golden threadfin bream, soybean, egg.
Surimi (golden threadfin bream (nemipterus virgatus), bean curd sheet (non-gmo soybean, water), starch, onion, sugar, pepper powder, palm oil, egg albumen powder (egg).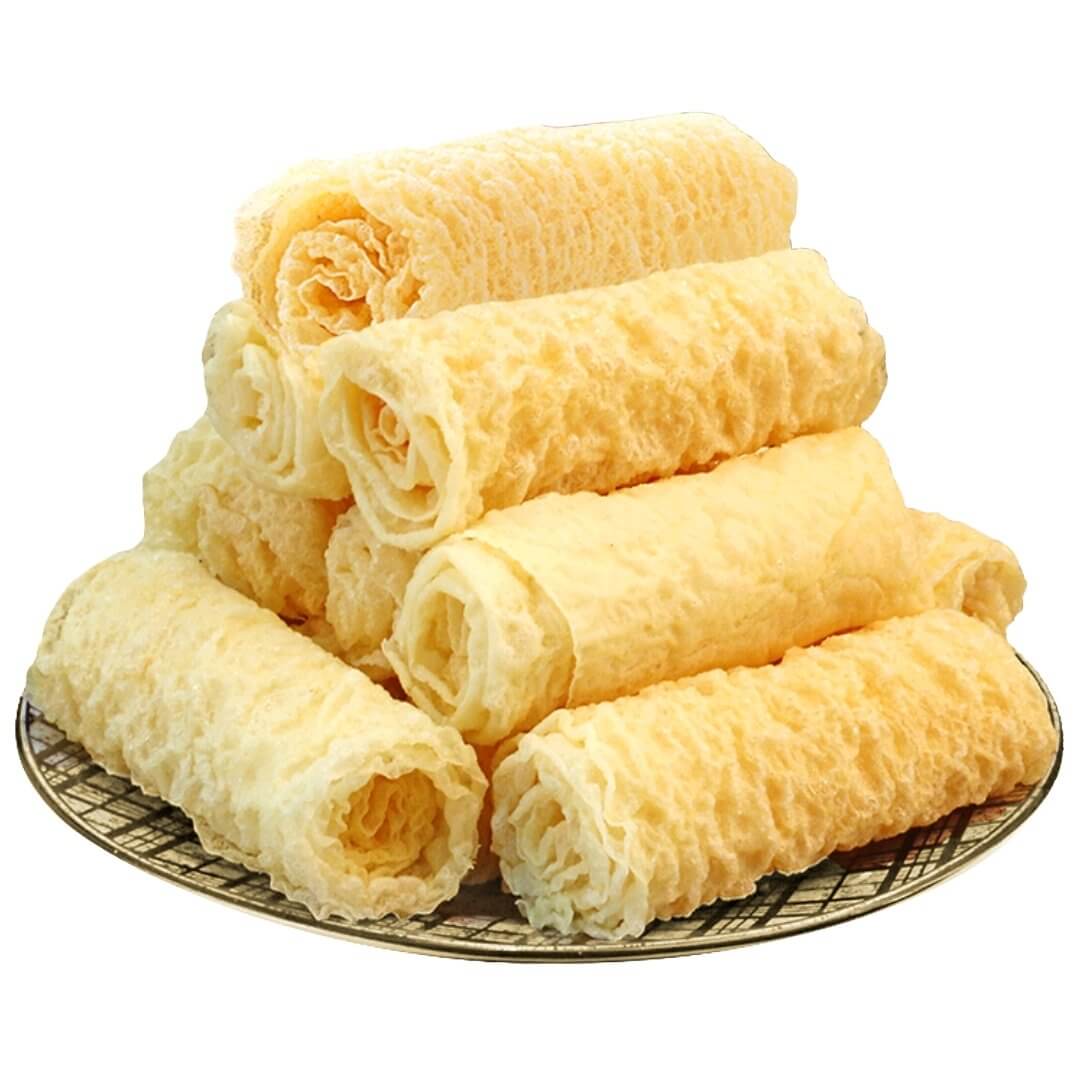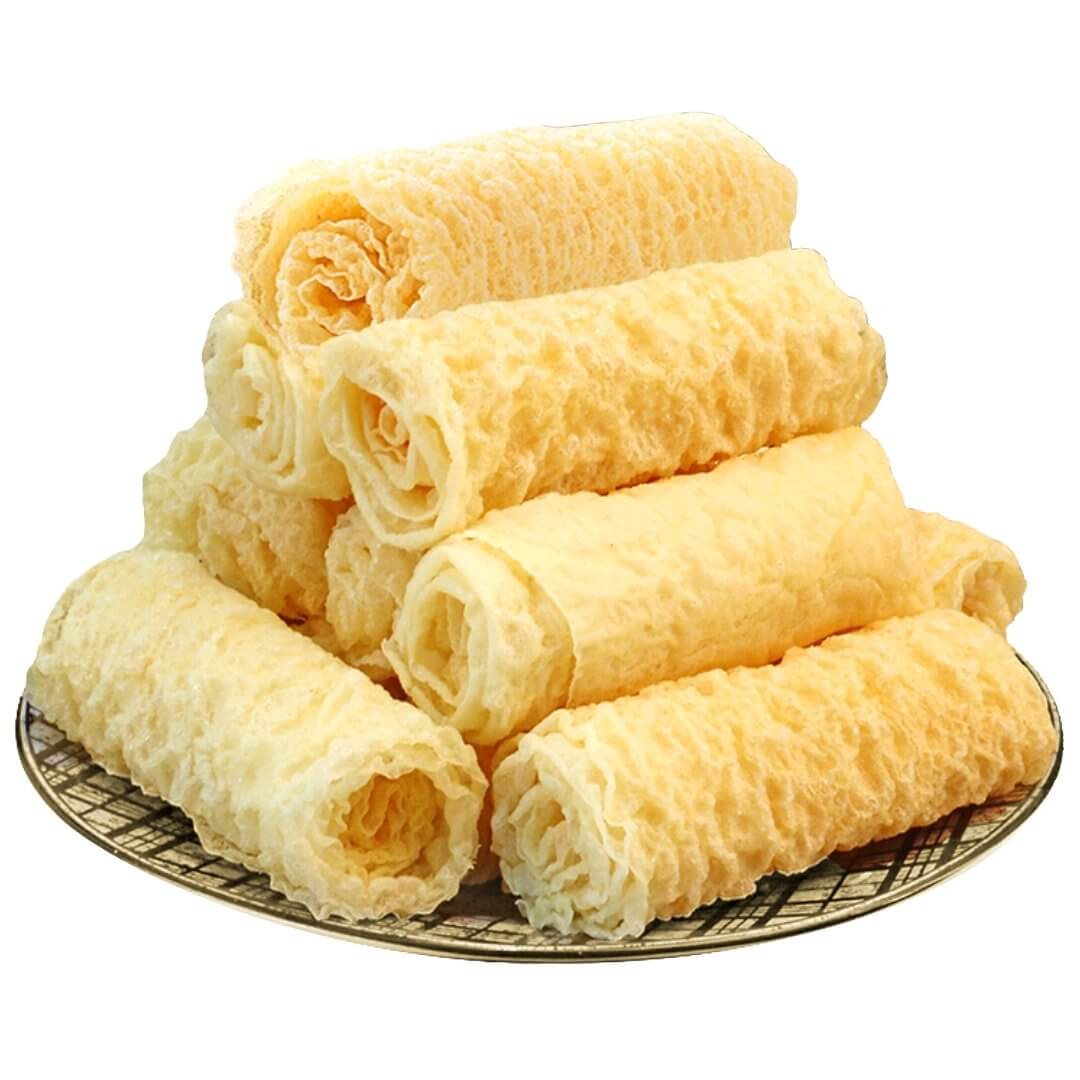 Seafood Flavored Tofu Skin Rolls