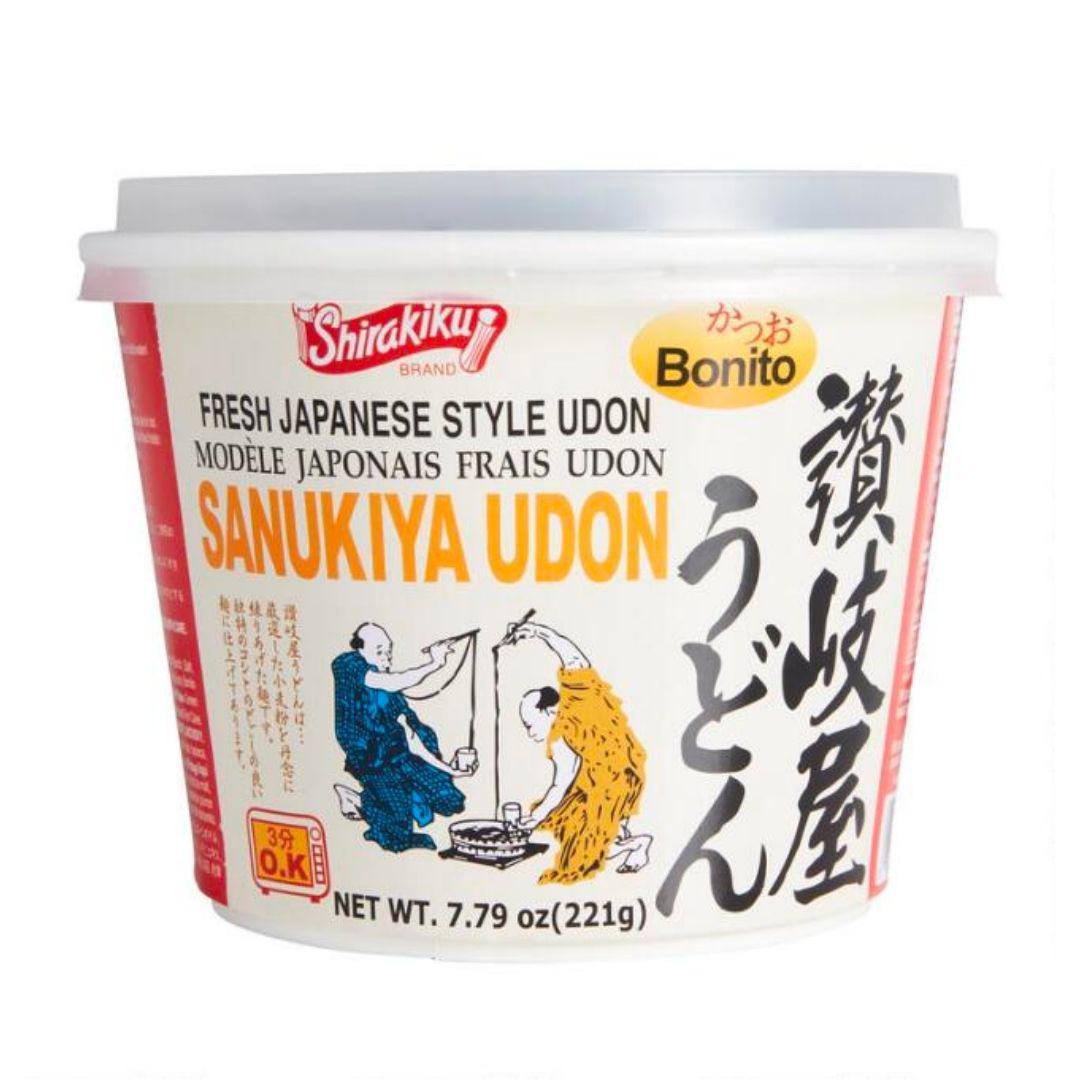 Shirakiku Instant Sanukiya Udon Bowl, Katsuo Flavor
About this product
Katsuo Flavor. In only a few minutes, you could be enjoying fresh Japanese-style udon noodles with Shirakiku Udon Bowls! Just mix the conveniently wrapped ingredients together in the bowl, heat, and enjoy!
More details
Wheat, soybean, bonito, anchovy.
Noodle-wheat flour, modified tapioca starch, salt, corn oil, lactic acid, acetic acid, water, liquid soup- soy sauce, bonito extract, anchovy extract, malt syrup, sugar, salt, dried flake -green onion, fried starch, red pepper powder, laver, dehydrated fish cake, roasted bonito flake.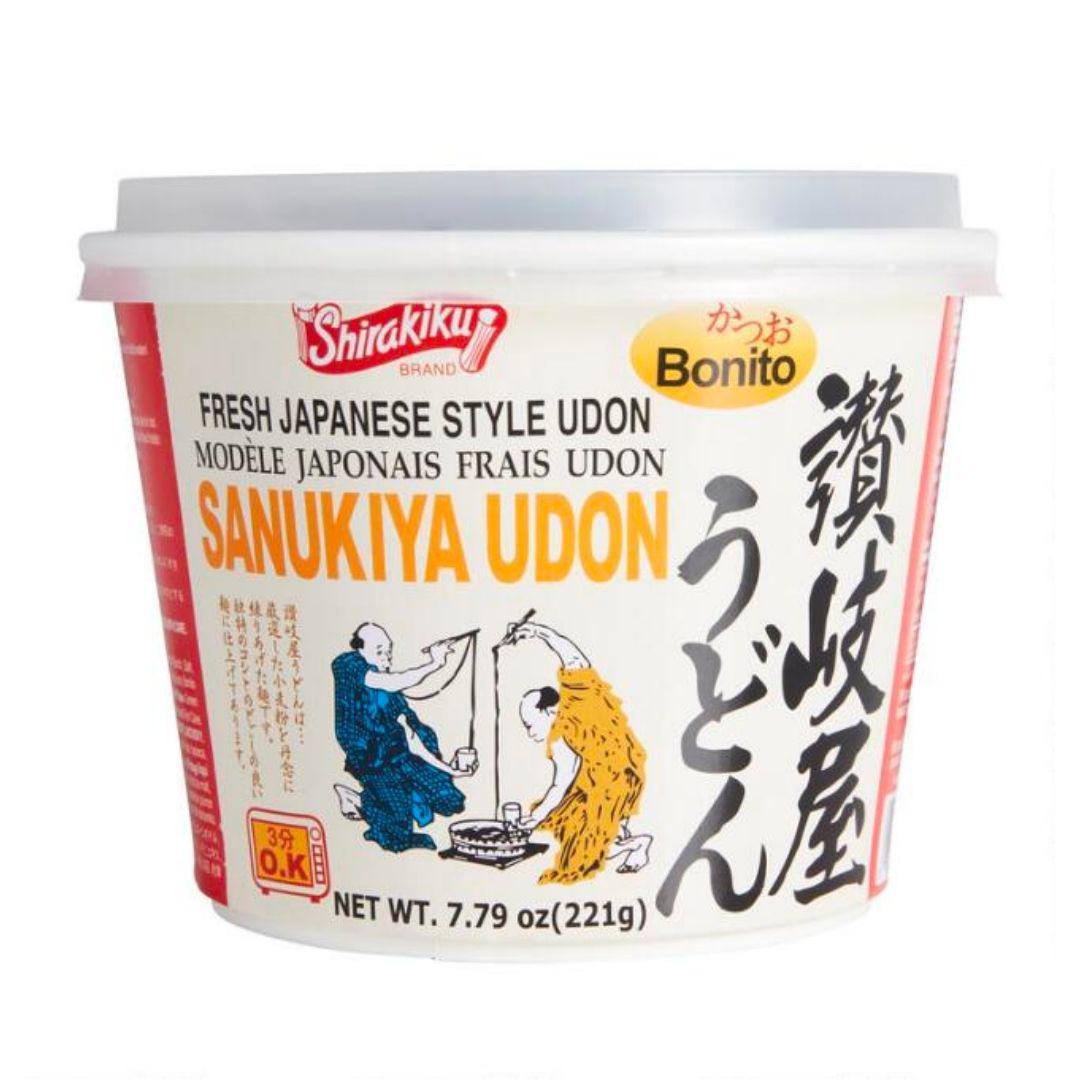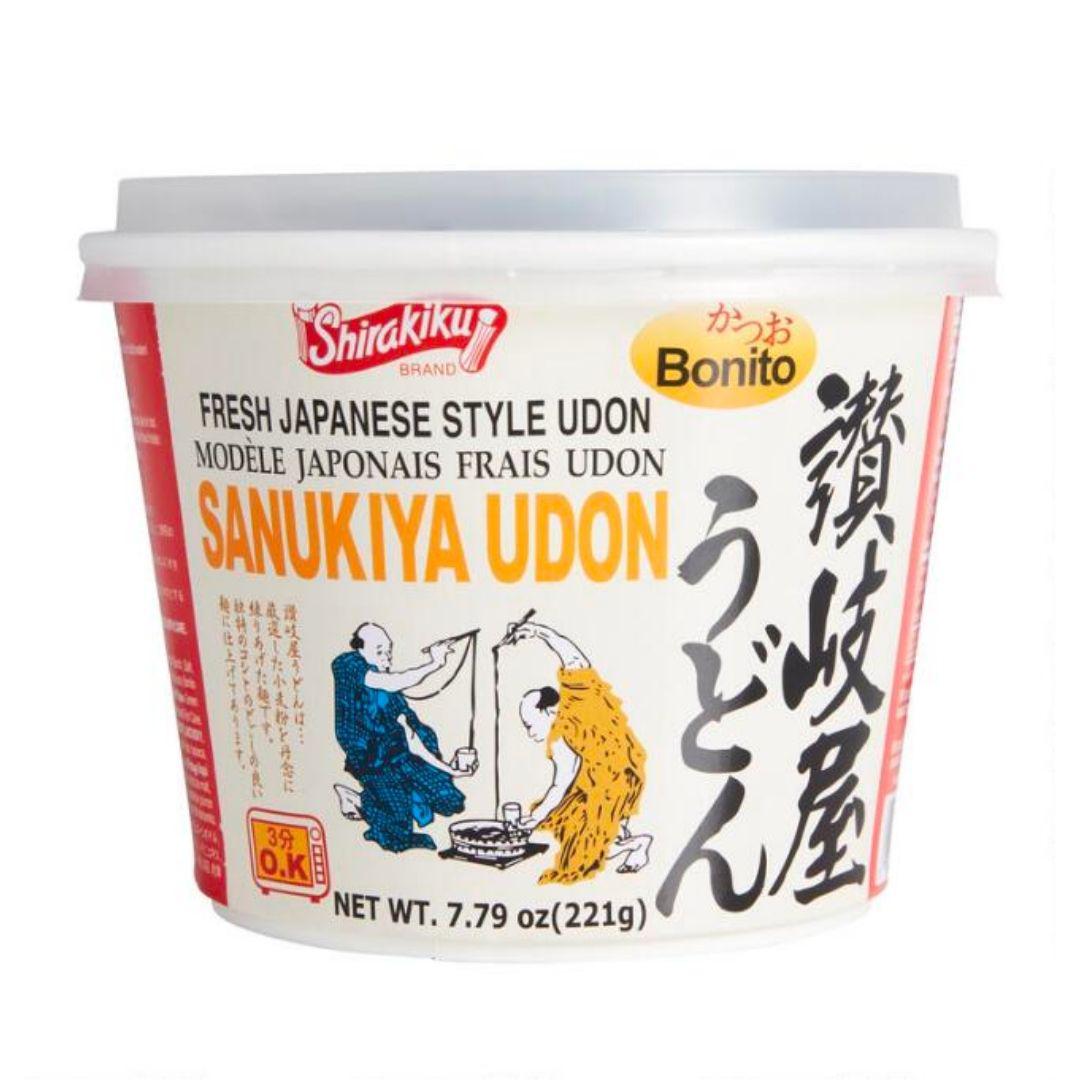 Shirakiku Instant Sanukiya Udon Bowl, Katsuo Flavor